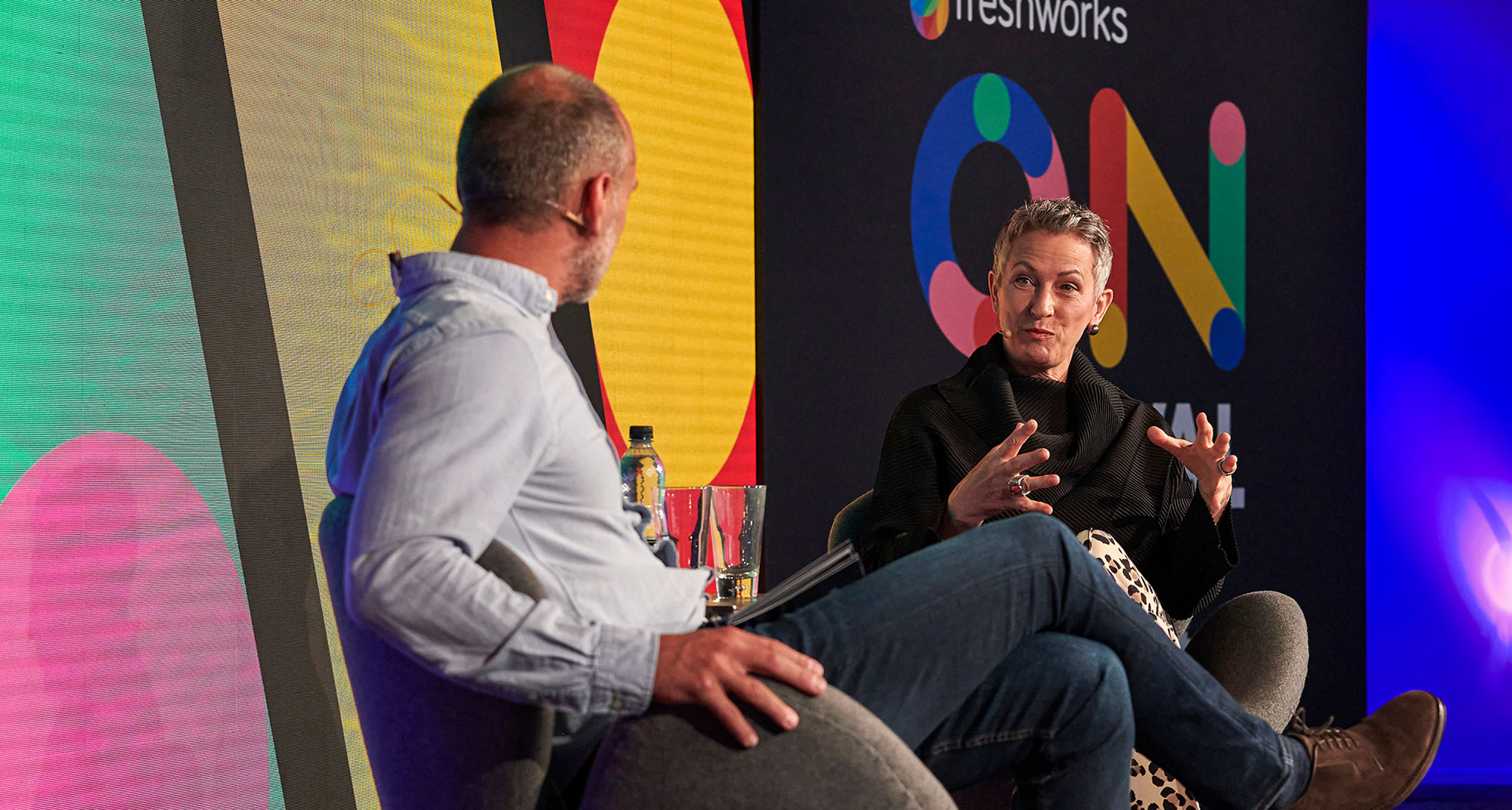 Freshworks On Festival
Helping Freshworks celebrate their people-first approach with inspiring and meaningful talks and celebrations across Europe.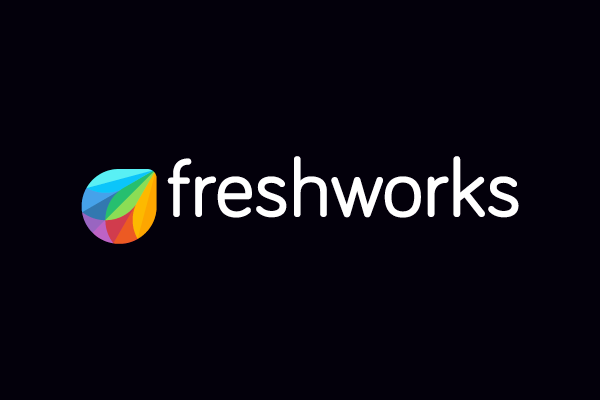 Onwards and upwards
With lockdown coming to an end we recently worked with our friends from the EU Freshworks team to create a brand for their series of upcoming events. Needless to say, large scale event planning in a pandemic is no mean feat and there were many practical considerations to take into account, including having a plan B (and a plan C and D if possible!) In an effort to include as many people as possible, the festival was to be held at various venues in multiple cities simultaneously, aired live and recorded for on demand content later down the line. 
Our remit with the brand look and feel seemed straightforward in comparison. It was to communicate the message that Freshworks is full of optimism and looking to turn life back on whilst working towards a brighter future. Freshworks is a SaaS company with a lot of heart and a huge amount of enthusiasm about what they do, this event needed to showcase and communicate just that.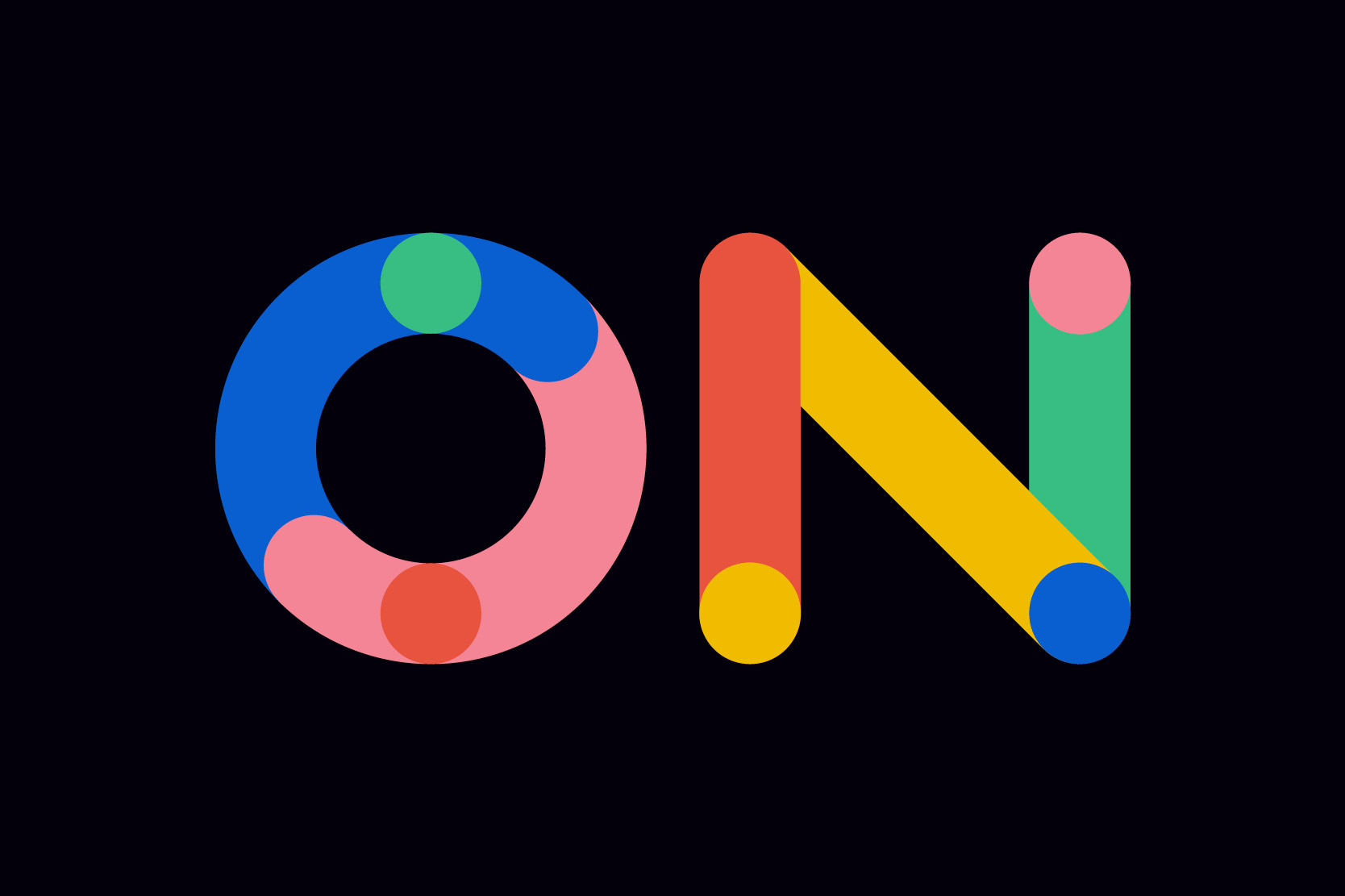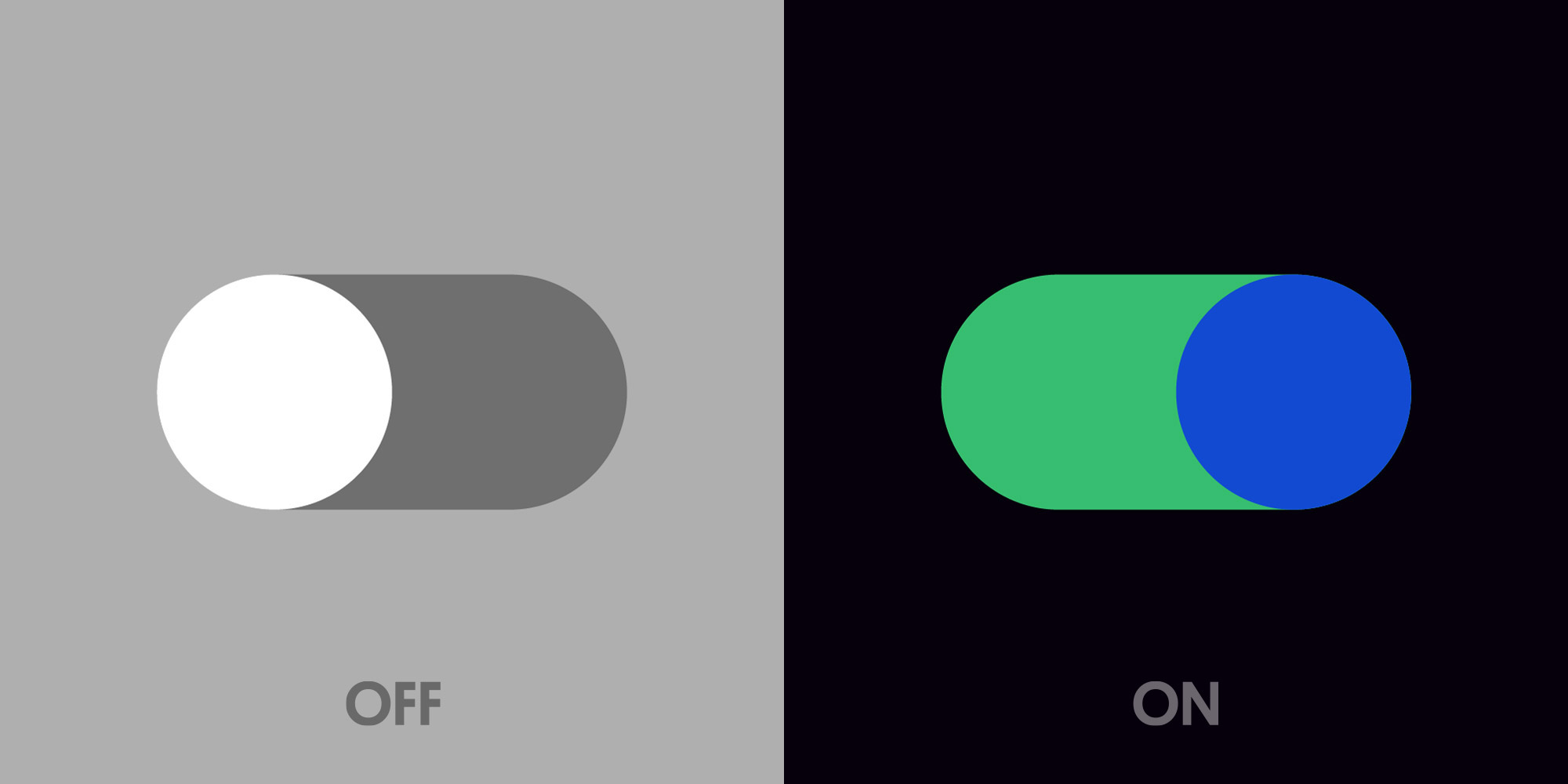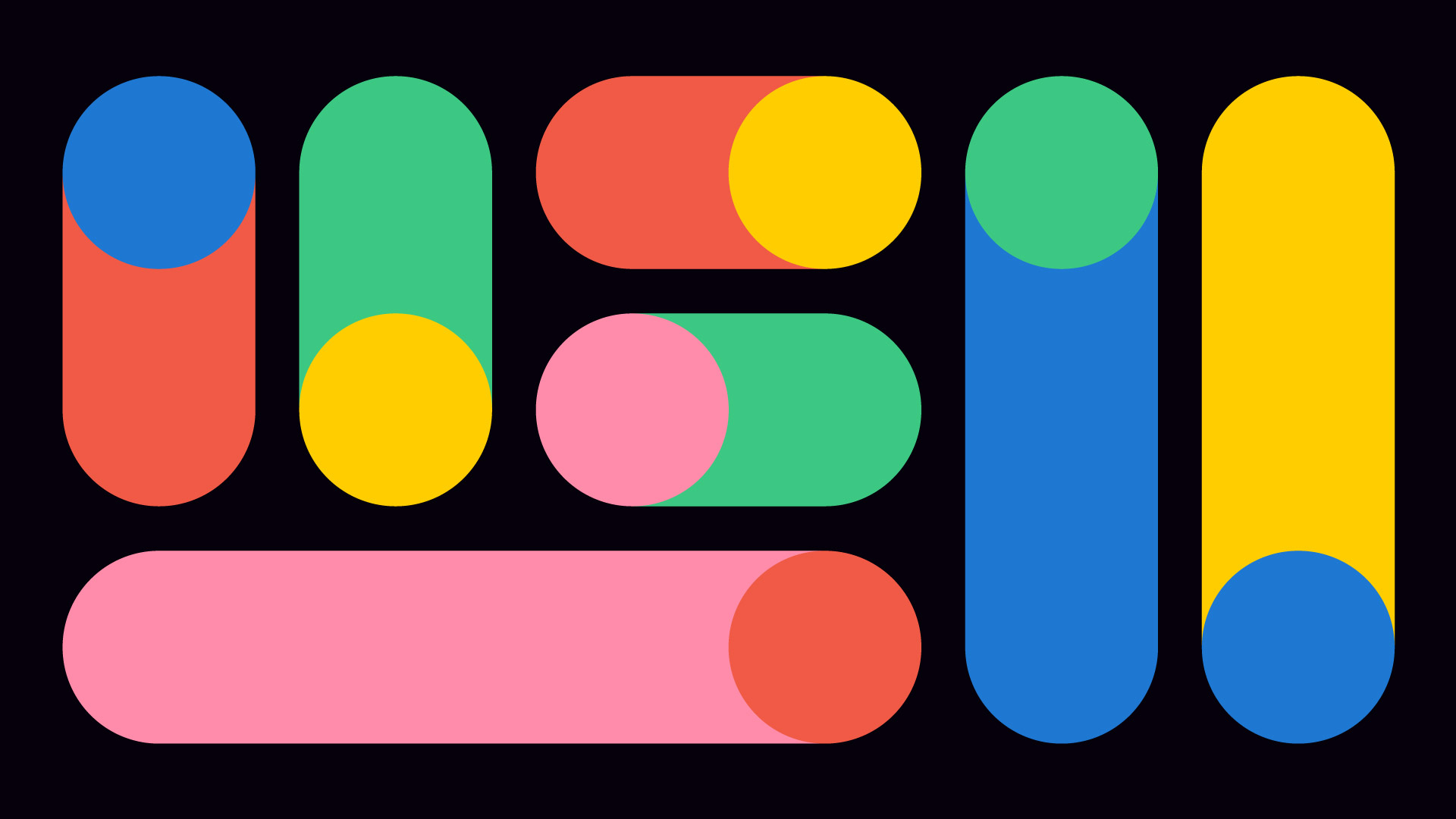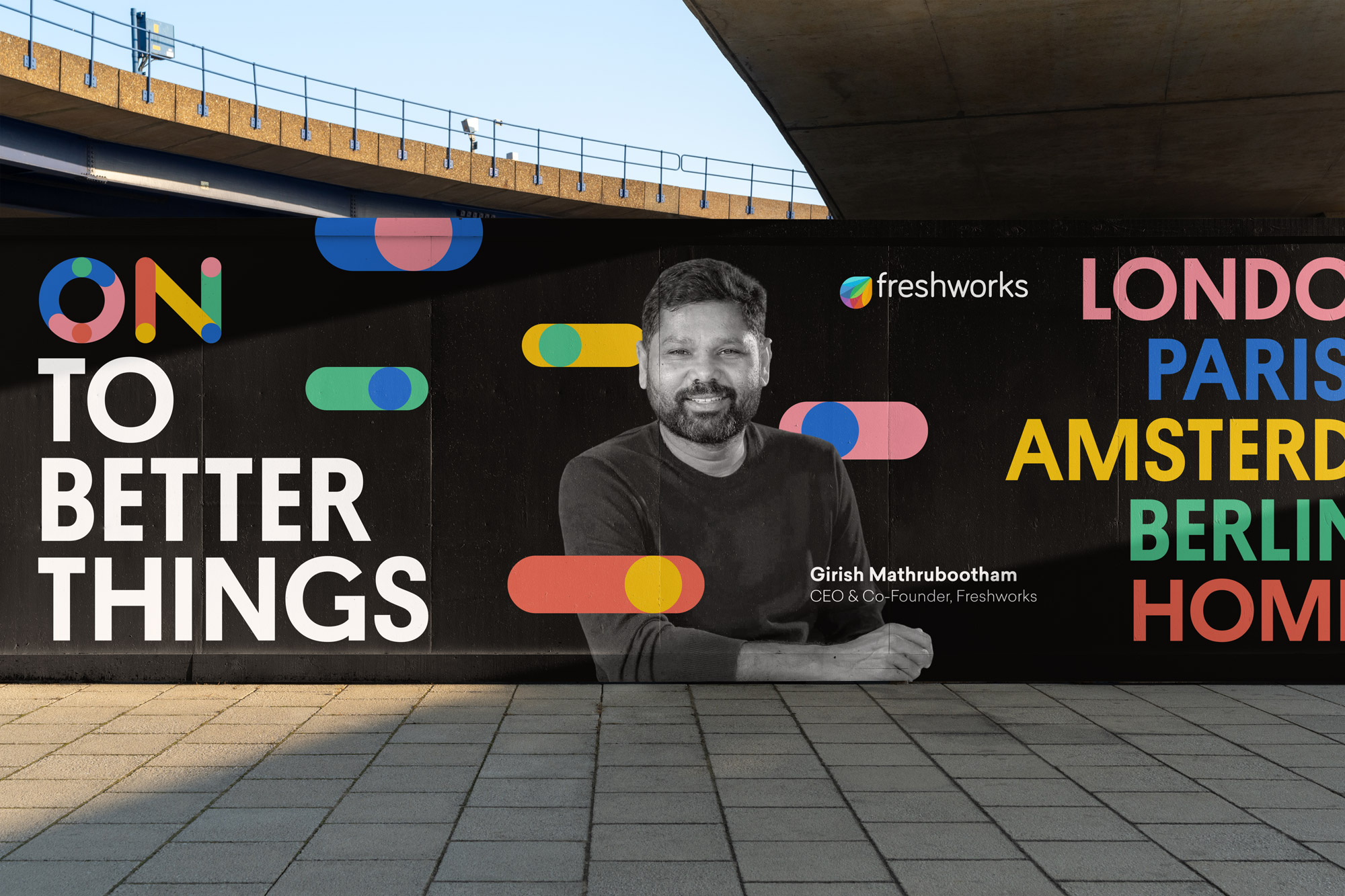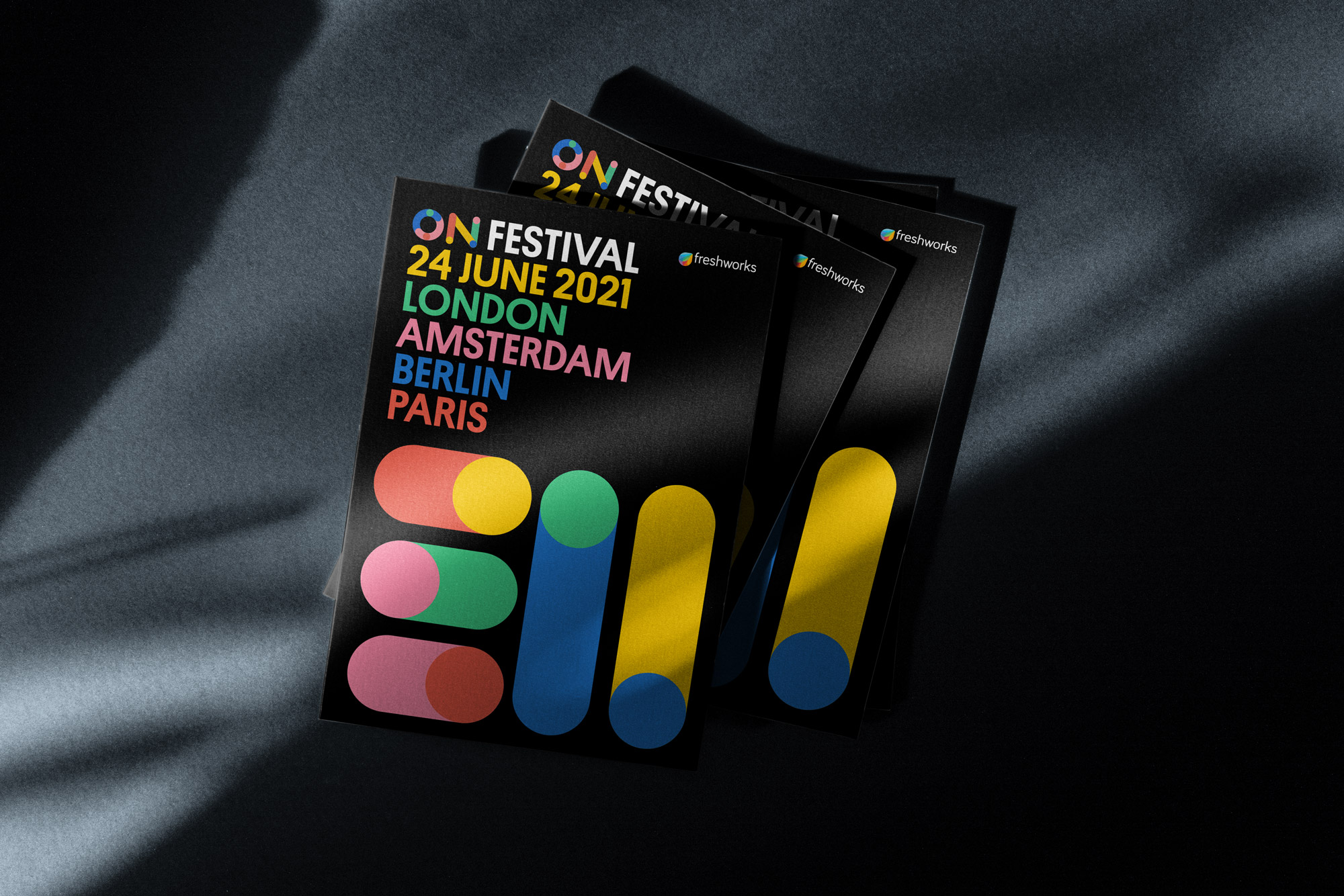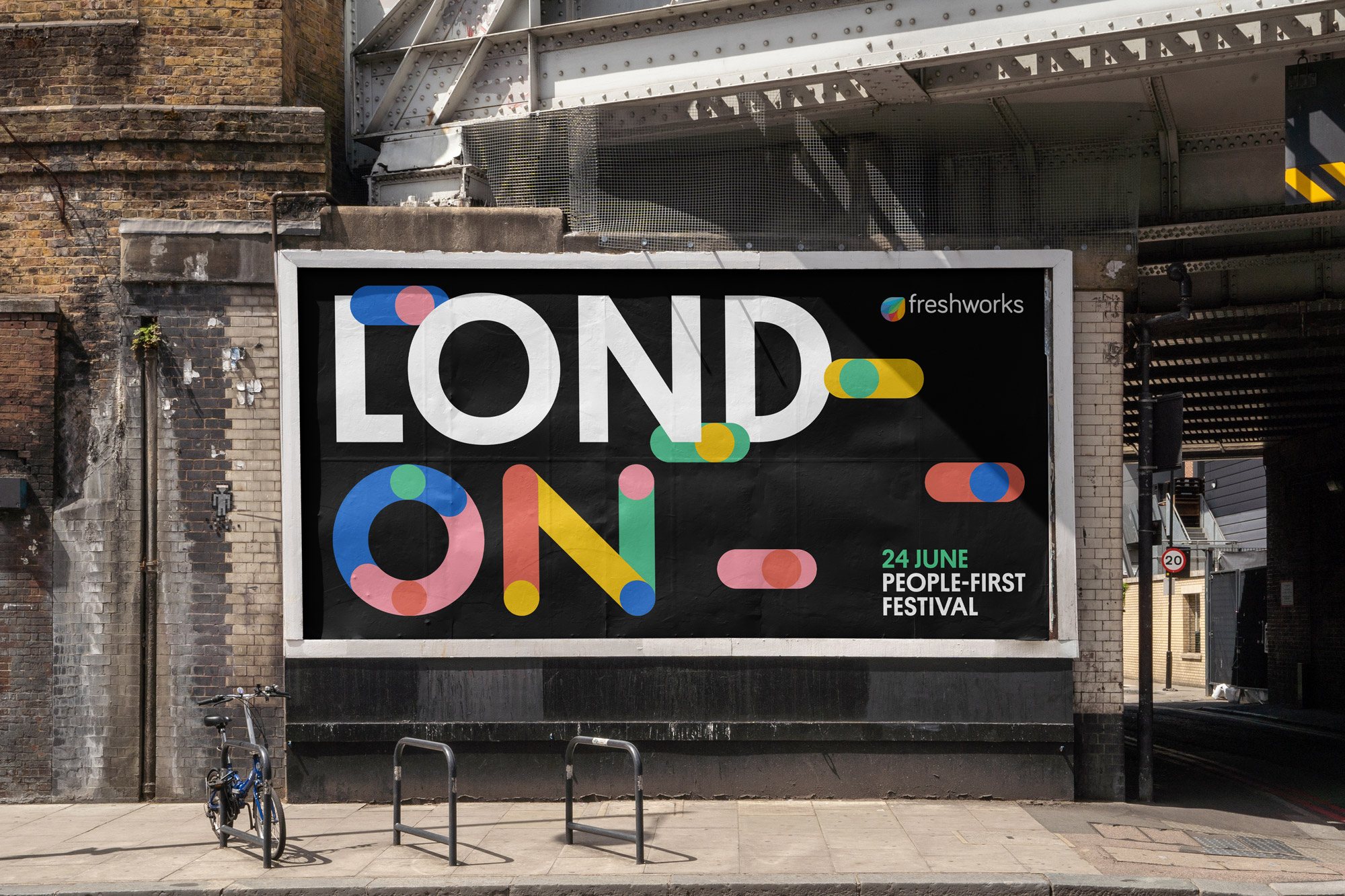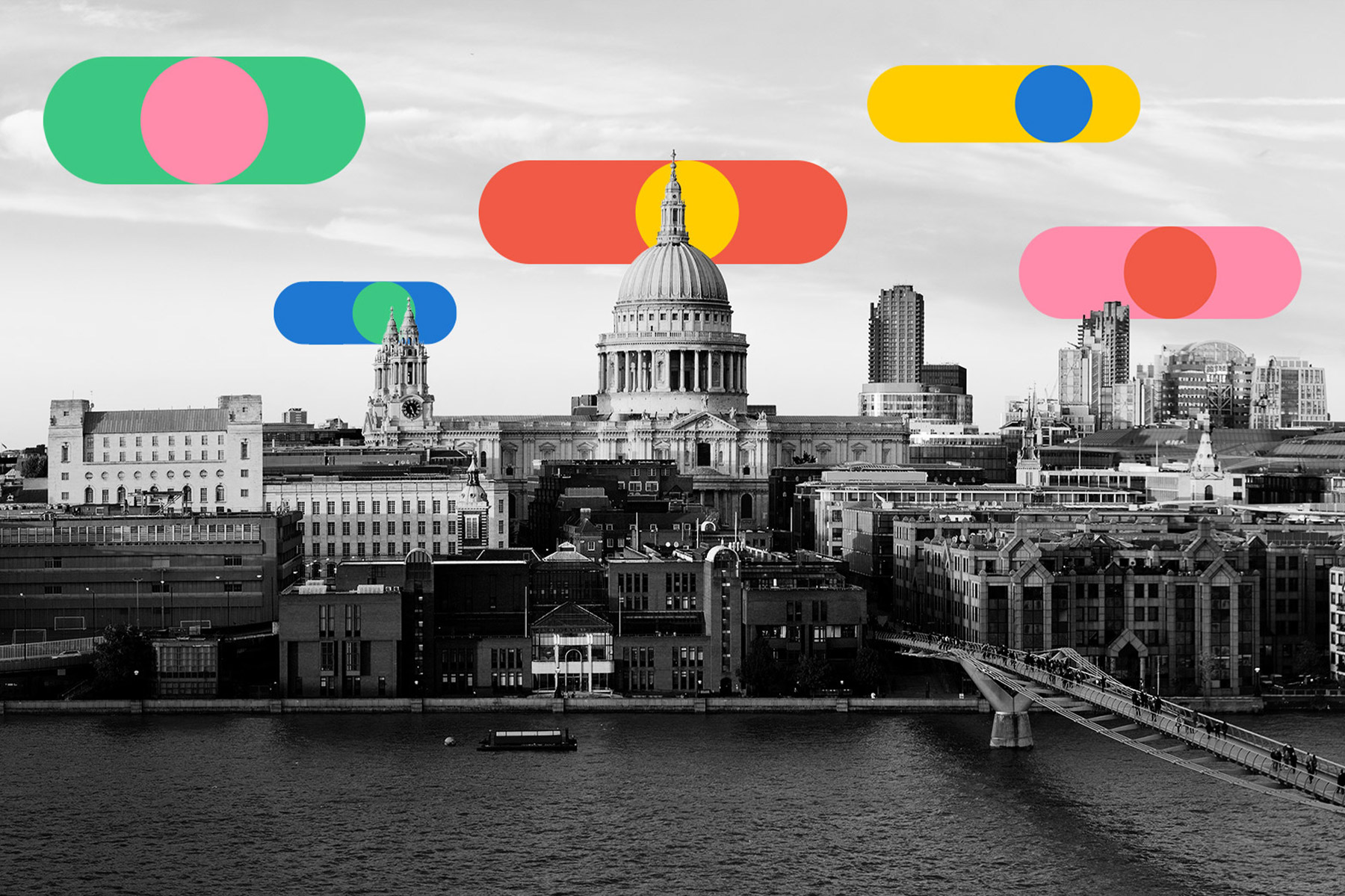 It's ON!
The name needed to communicate what Freshworks and the events are all about at a glance. We played with a lot of messaging around life being turned back on after lockdown and pushing things forward, finally settling on the word ON. We already saw a lot of potential with messaging here, but also liked that it represented everything that we were talking about as a standalone, affirmative and positive word.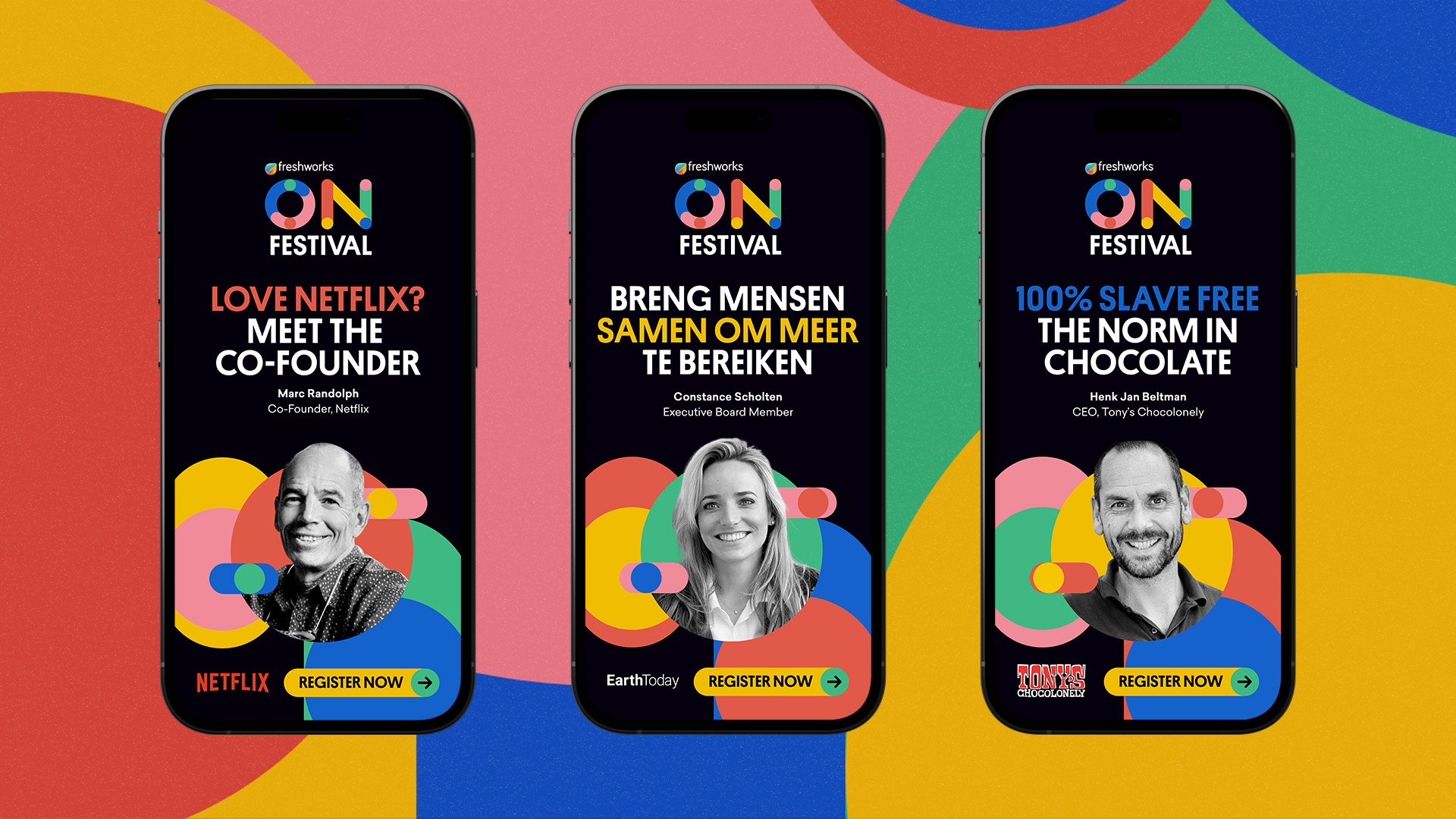 Well, this beats Zoom
We worked on messaging that played on the fact that we've all been stuck inside for so long and the novelty of meeting face to face at last. The aim was to make attendees to the in-person events feel welcome and included in the wider, global series of events.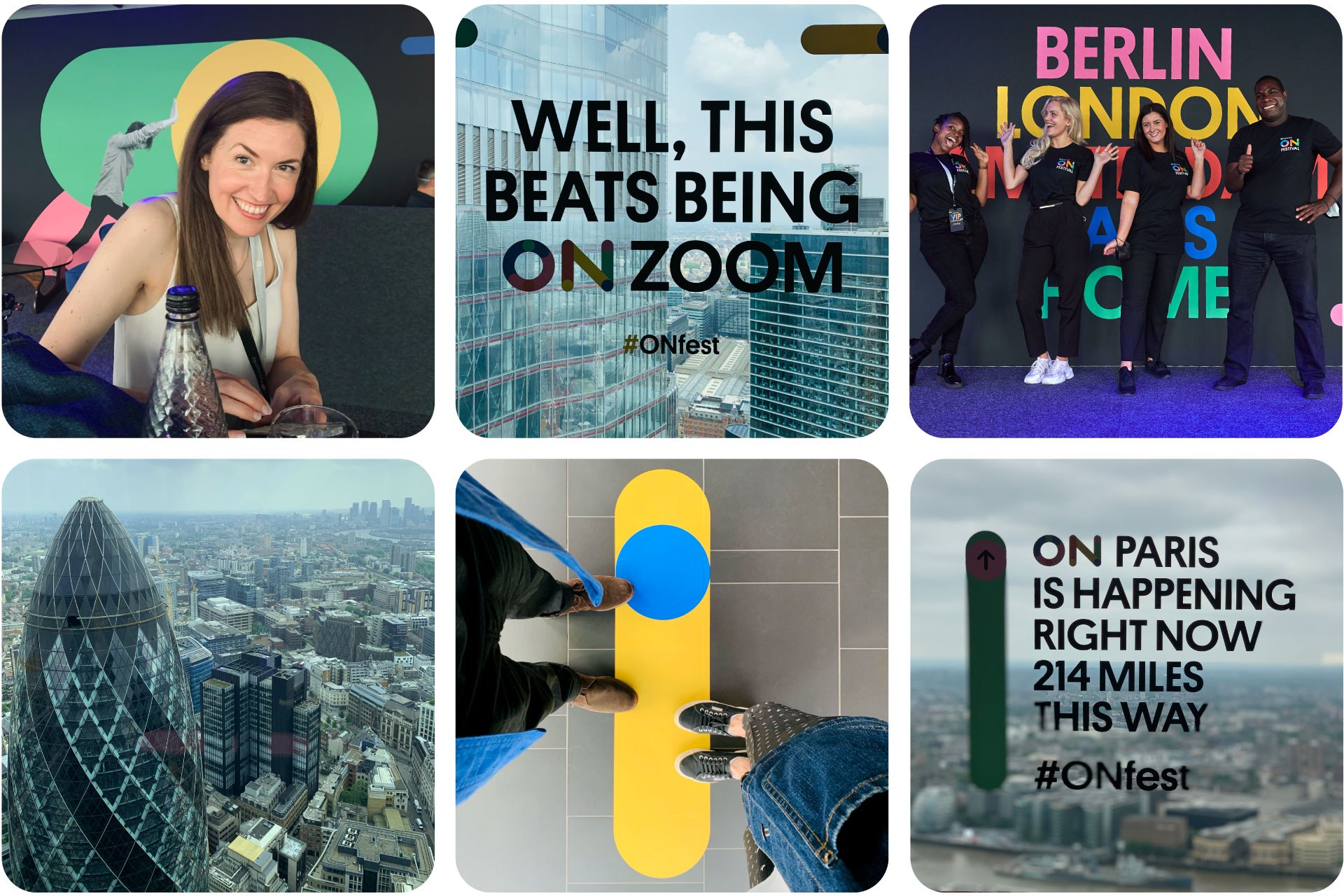 Branding look and feel
We loved how the letters in the word ON could potentially be used from a design perspective. The O is a character that feels inclusive and protective, whilst the N feels boxy and reminded us of a button or switch. We developed this into a concept around the switching on of life, business, celebration and cities following the disruption of covid. We created bold, friendly shapes that looked tactile and almost invite people to turn the switch on. We paired these shapes with bright, vibrant colours inspired by the Hindi Holi Festival adding to the energy and as a nod to the Indian roots of Freshworks.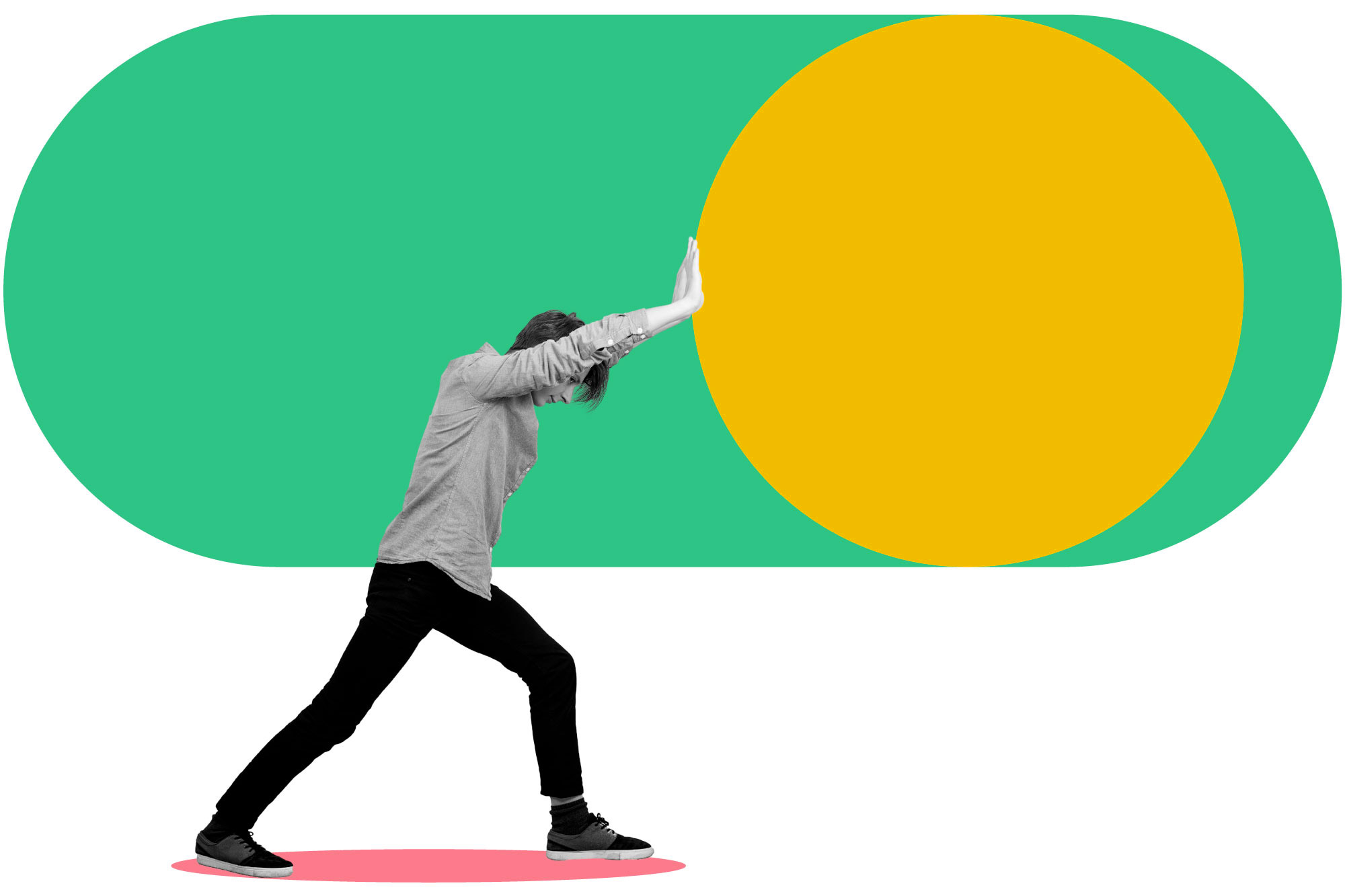 Encouraging inclusivity and coherence with brand
There was a lot of work to be done to create an inclusive event that could be enjoyed by all. This meant our brand needed to be flexible and work to pull all of these touchpoints together to ensure all experiences of ON Fest felt consistent, welcoming and professional.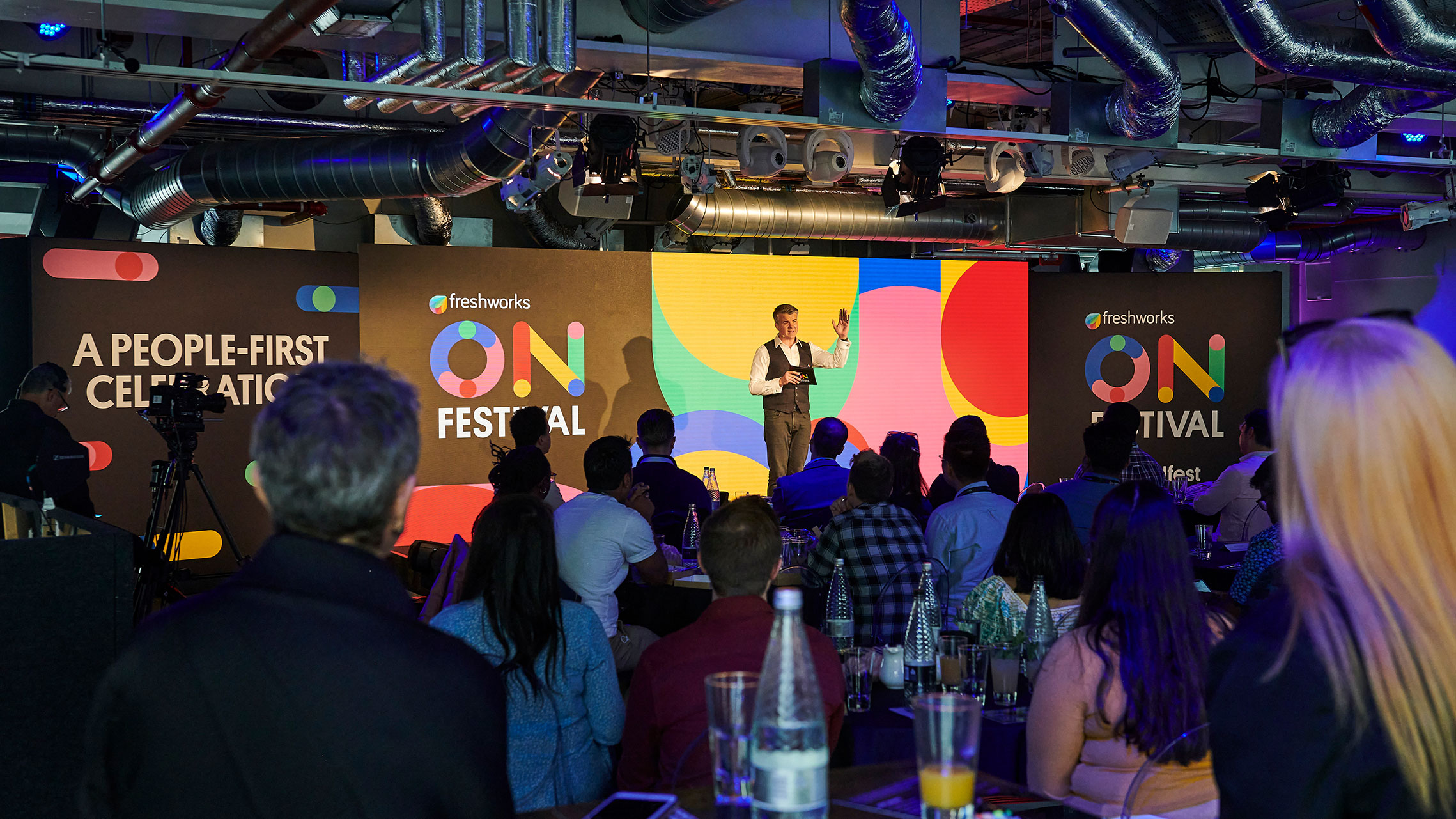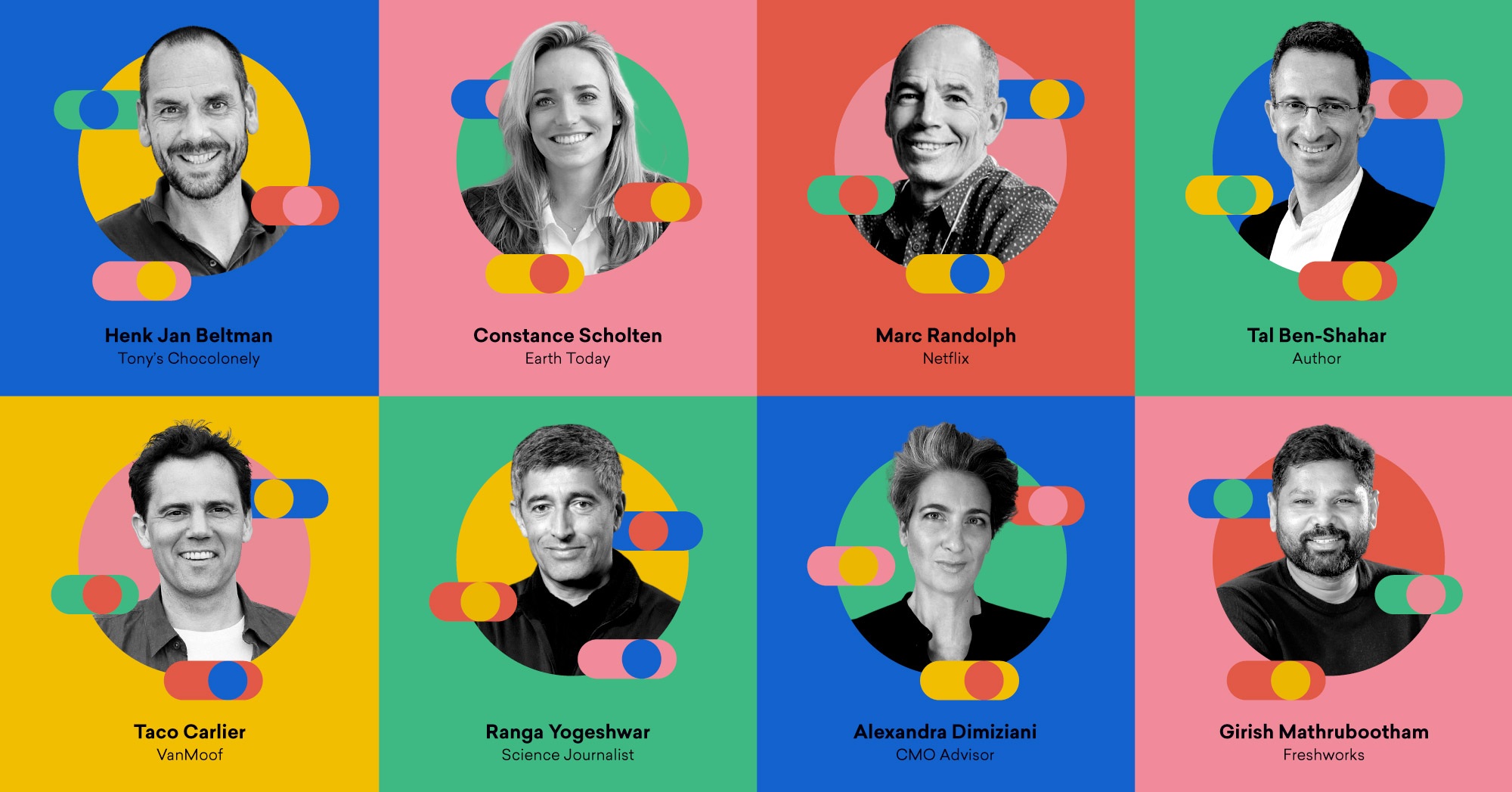 Face to face at last
We were lucky enough to attend the London event in the impressive Leadenhall Building and meet some of the team in person. We soaked up the talks and conversations, some via live link from the other European events, which were all focused on how a people-first approach is the only real choice for successful businesses going forward. We heard from the likes of Marc Randolph, speaking about the birth of Netflix, Alexandra Dimiziani about the Airbnb rebrand, and Dame Inga Beale who spoke about modernising the working culture at Lloyds Bank.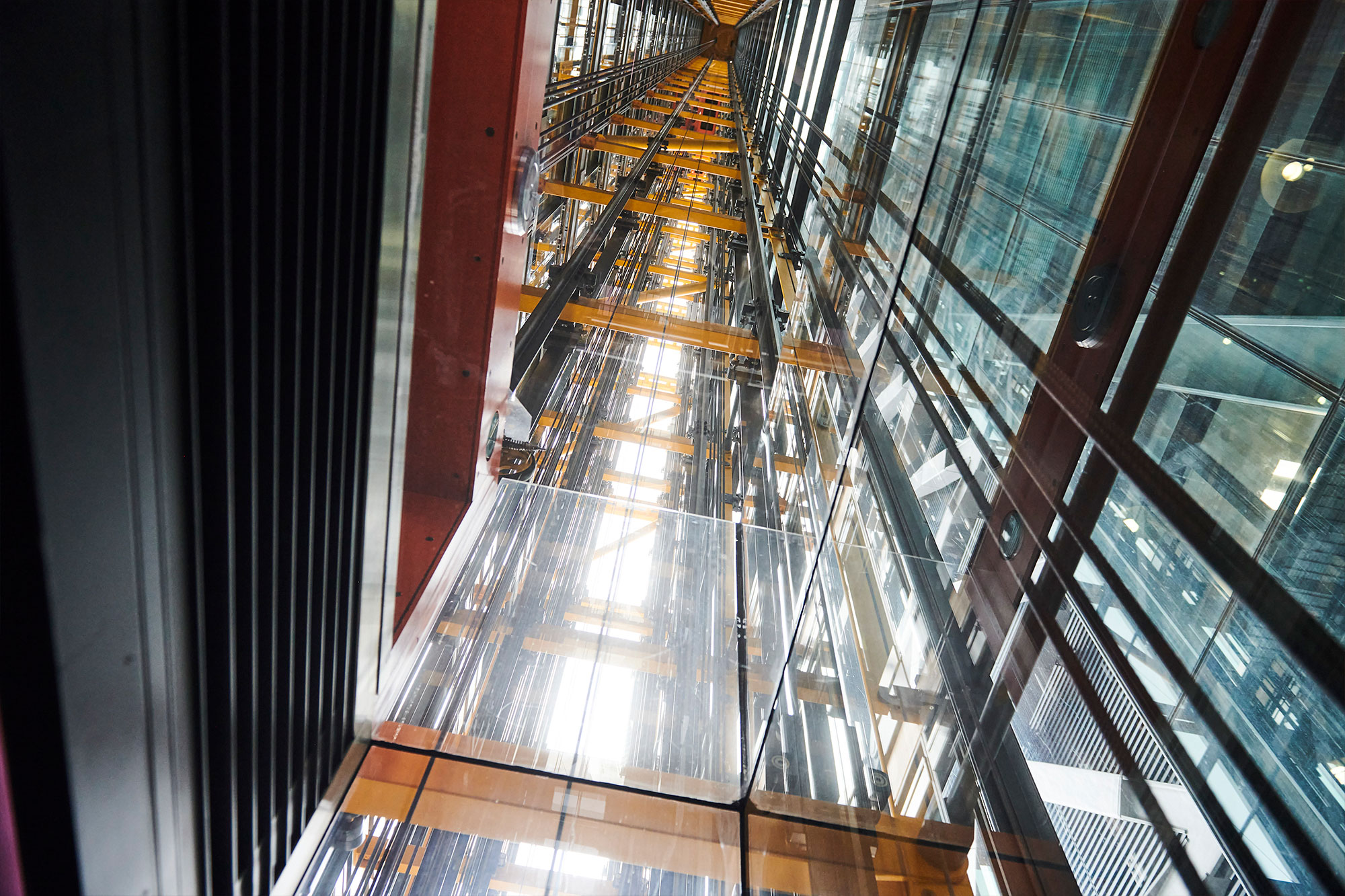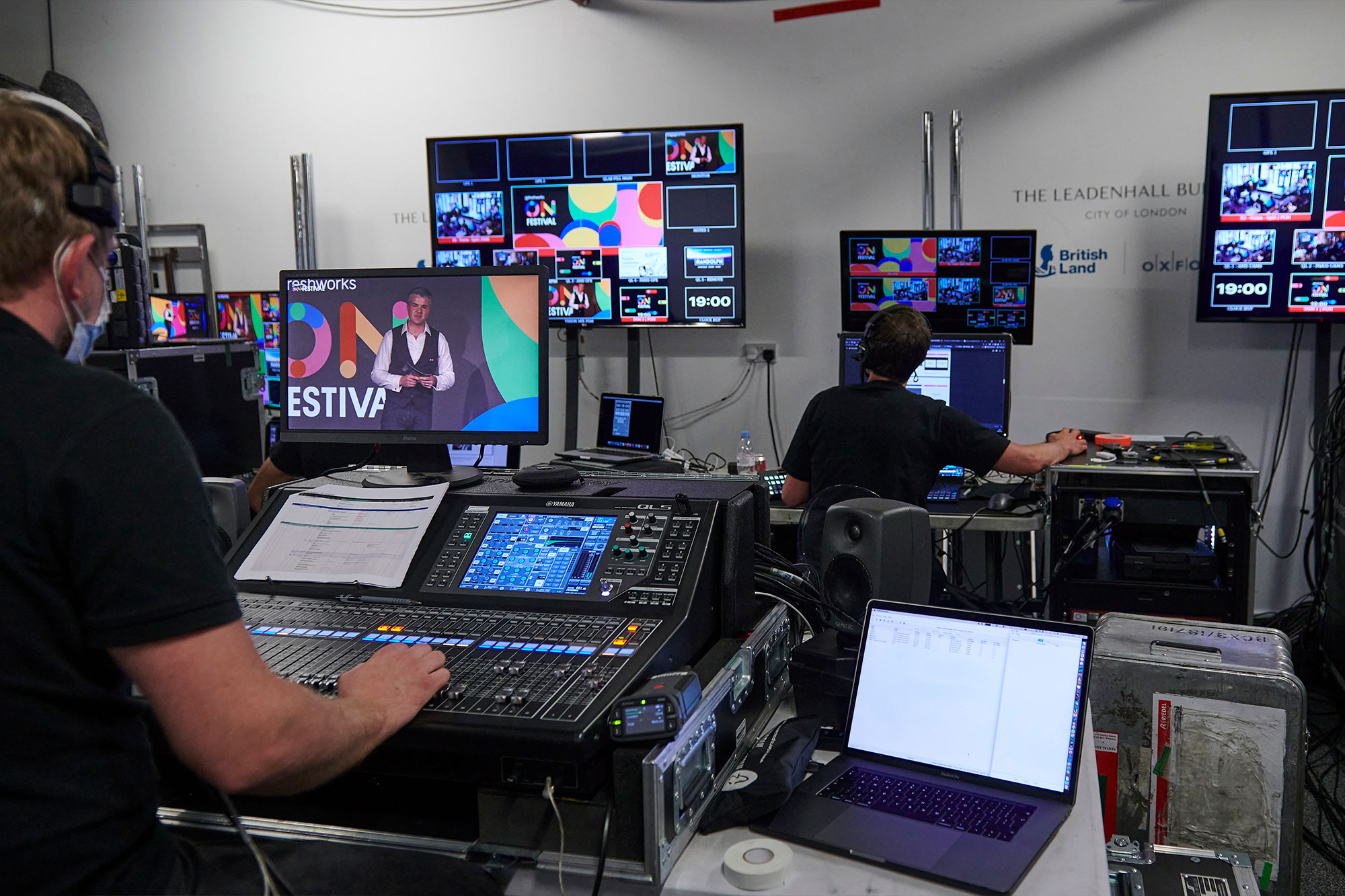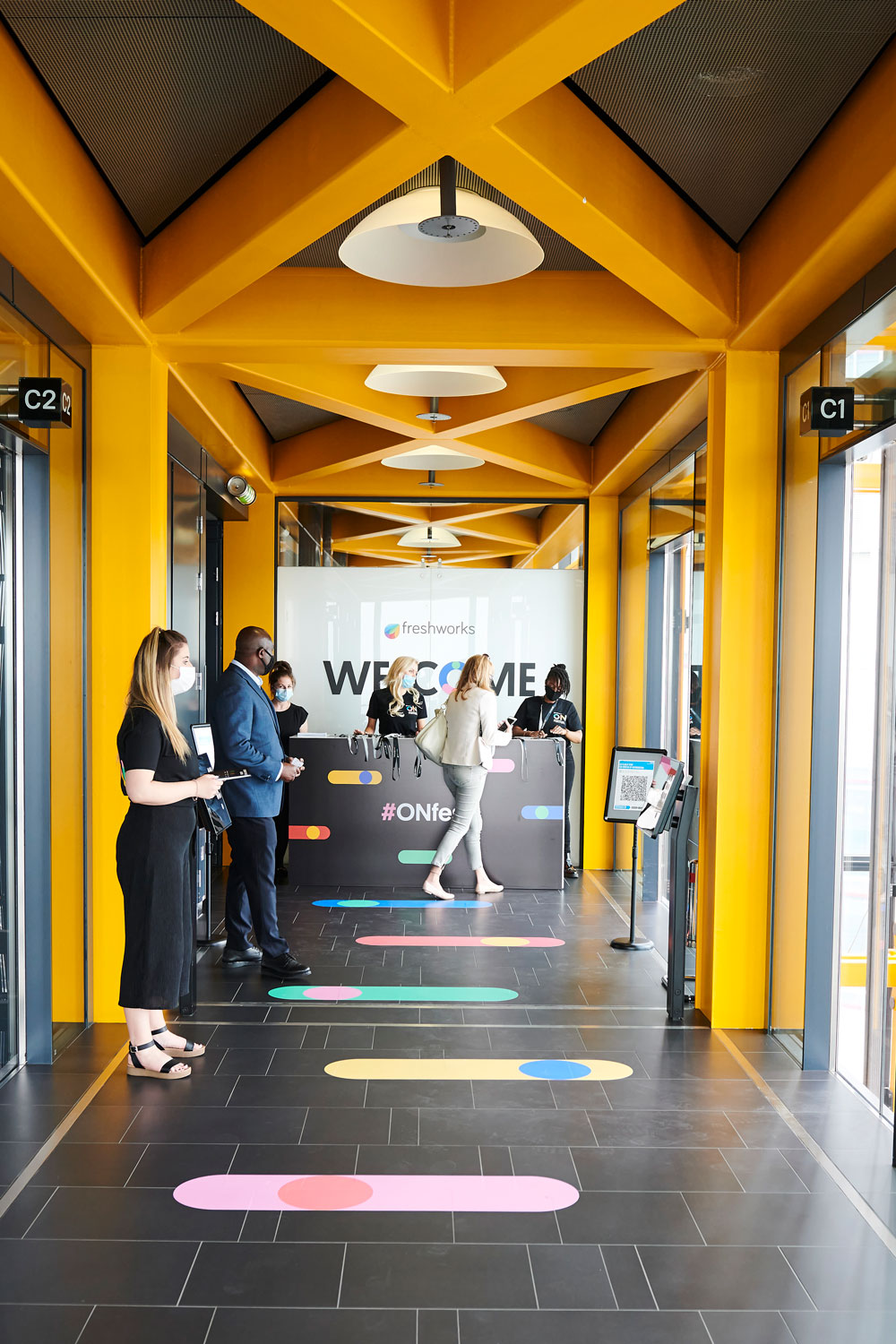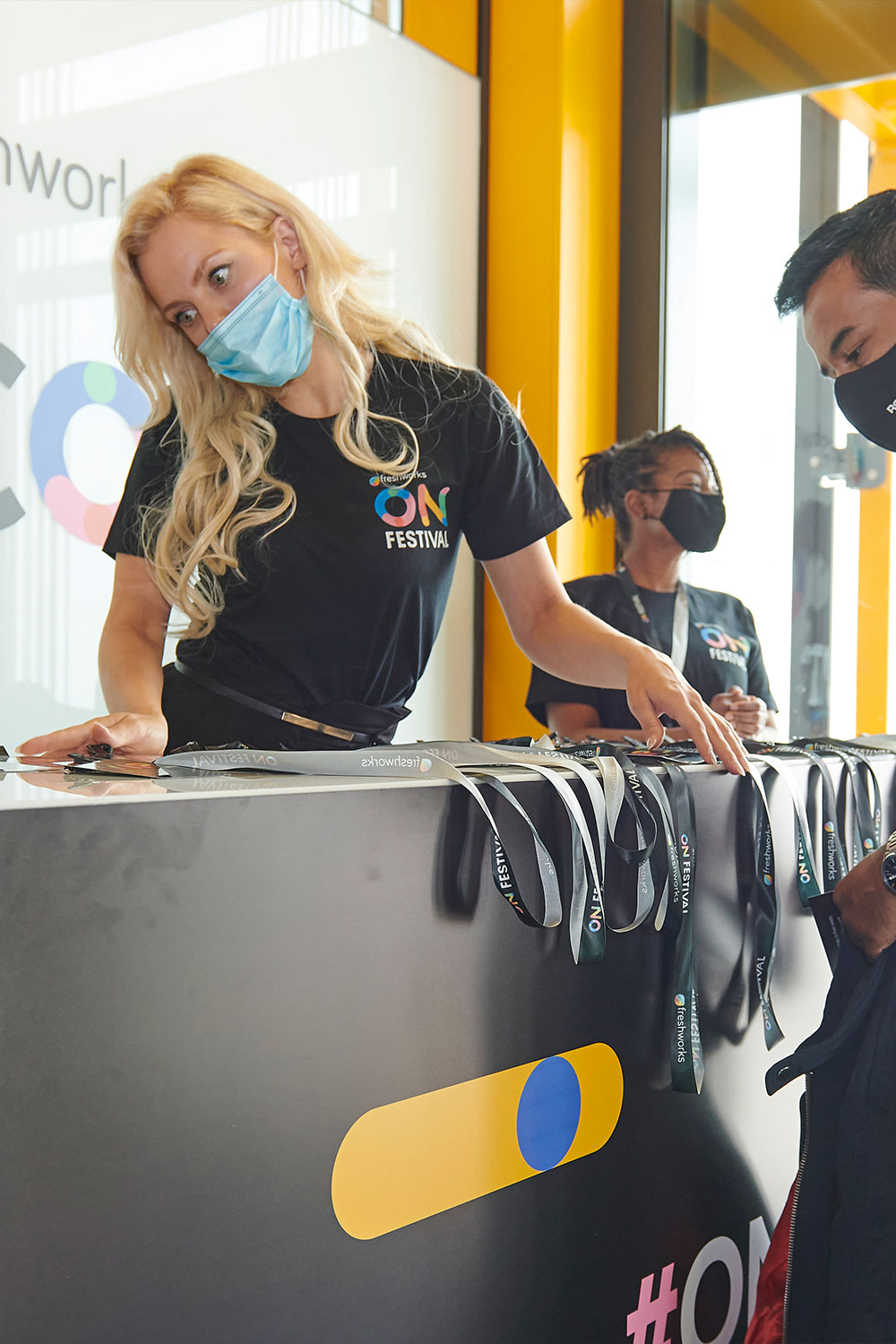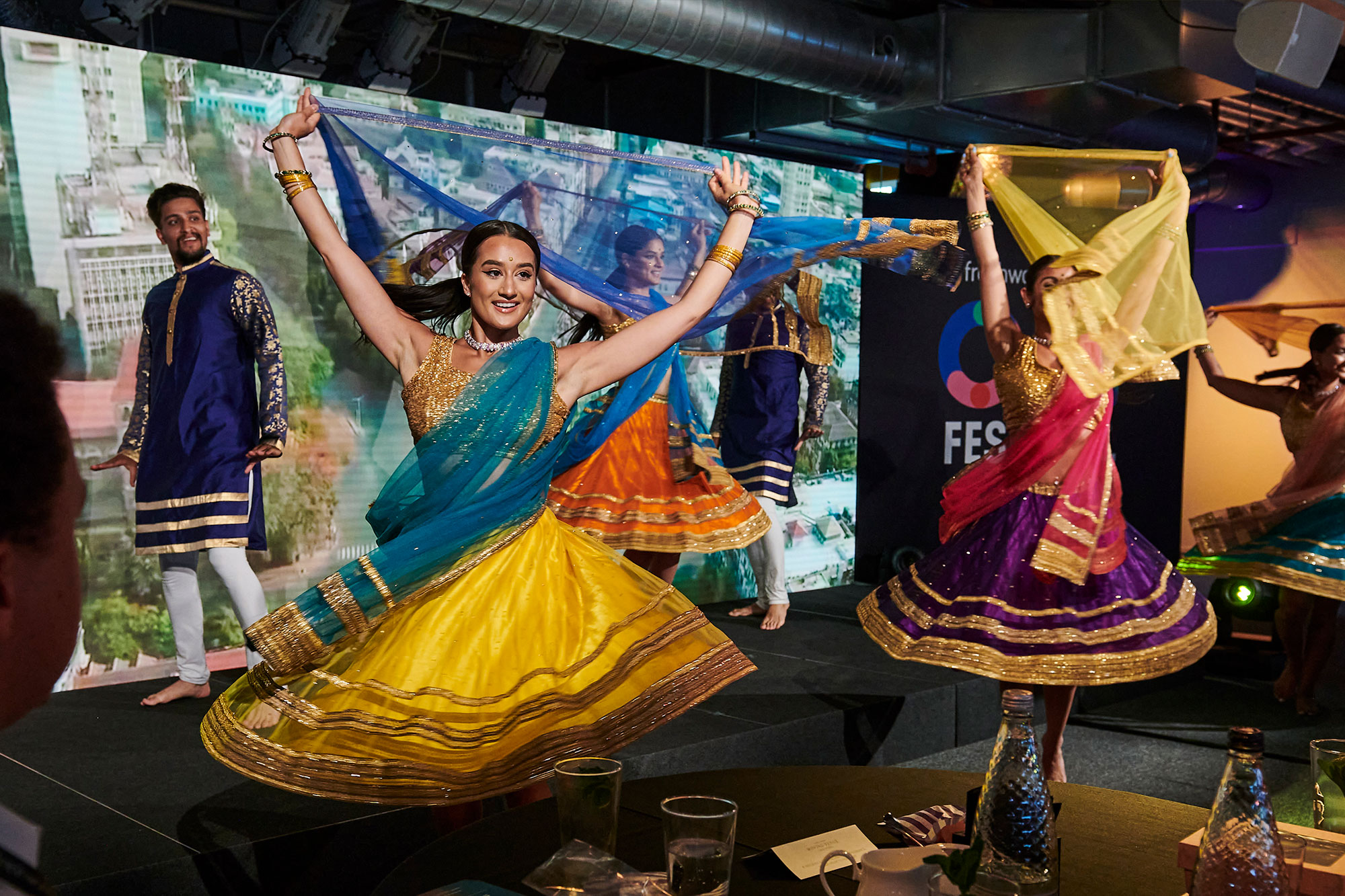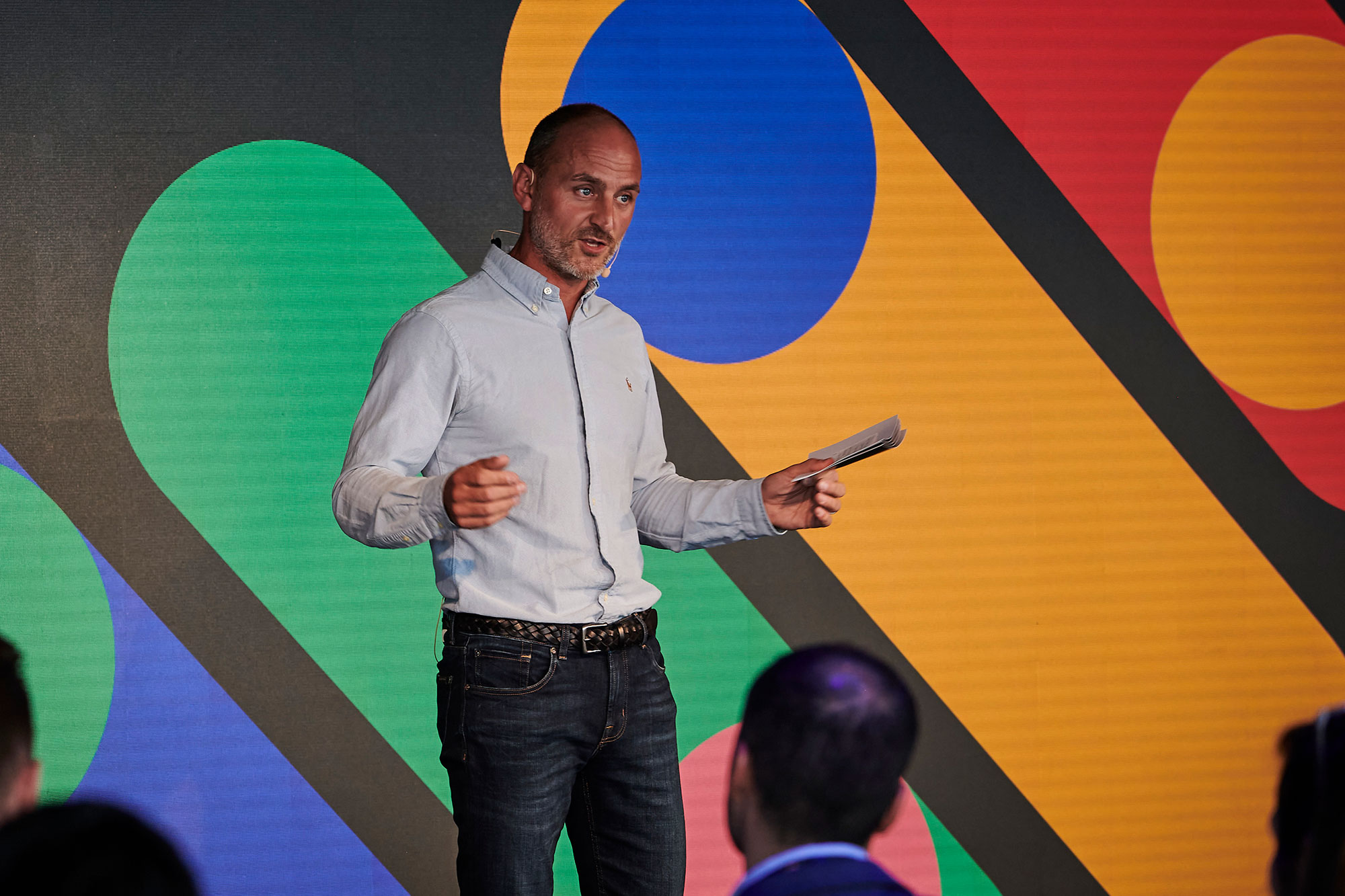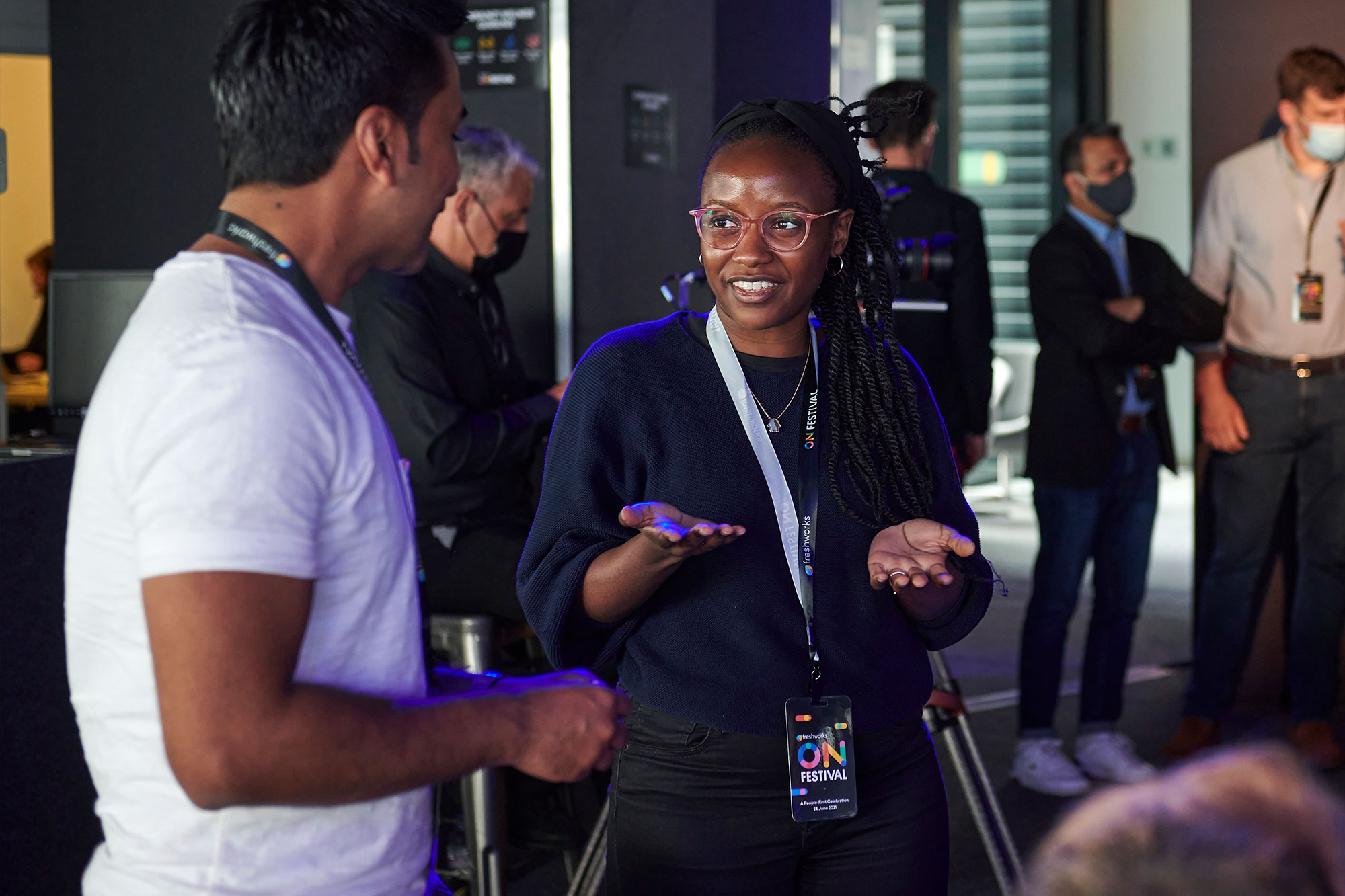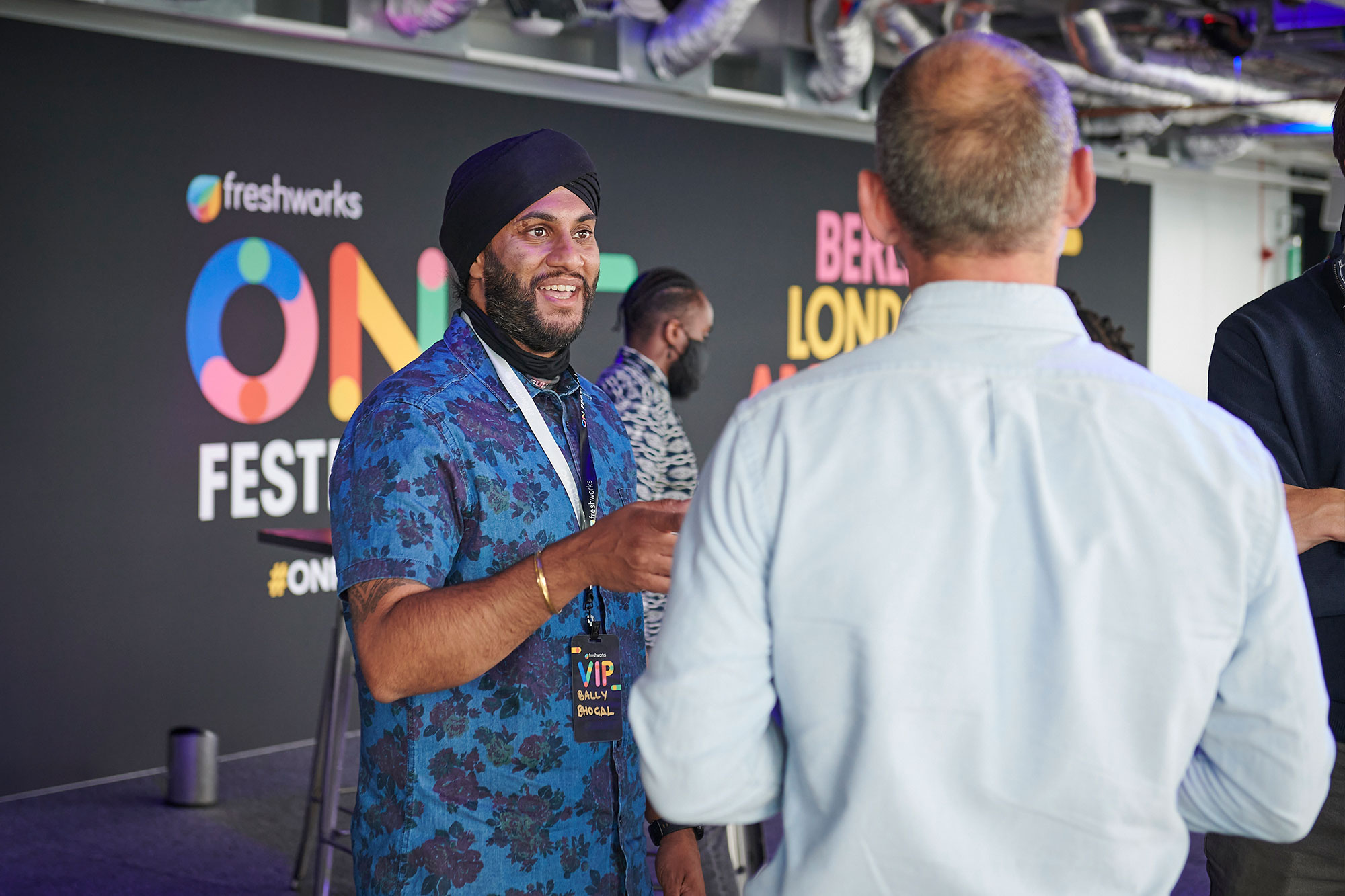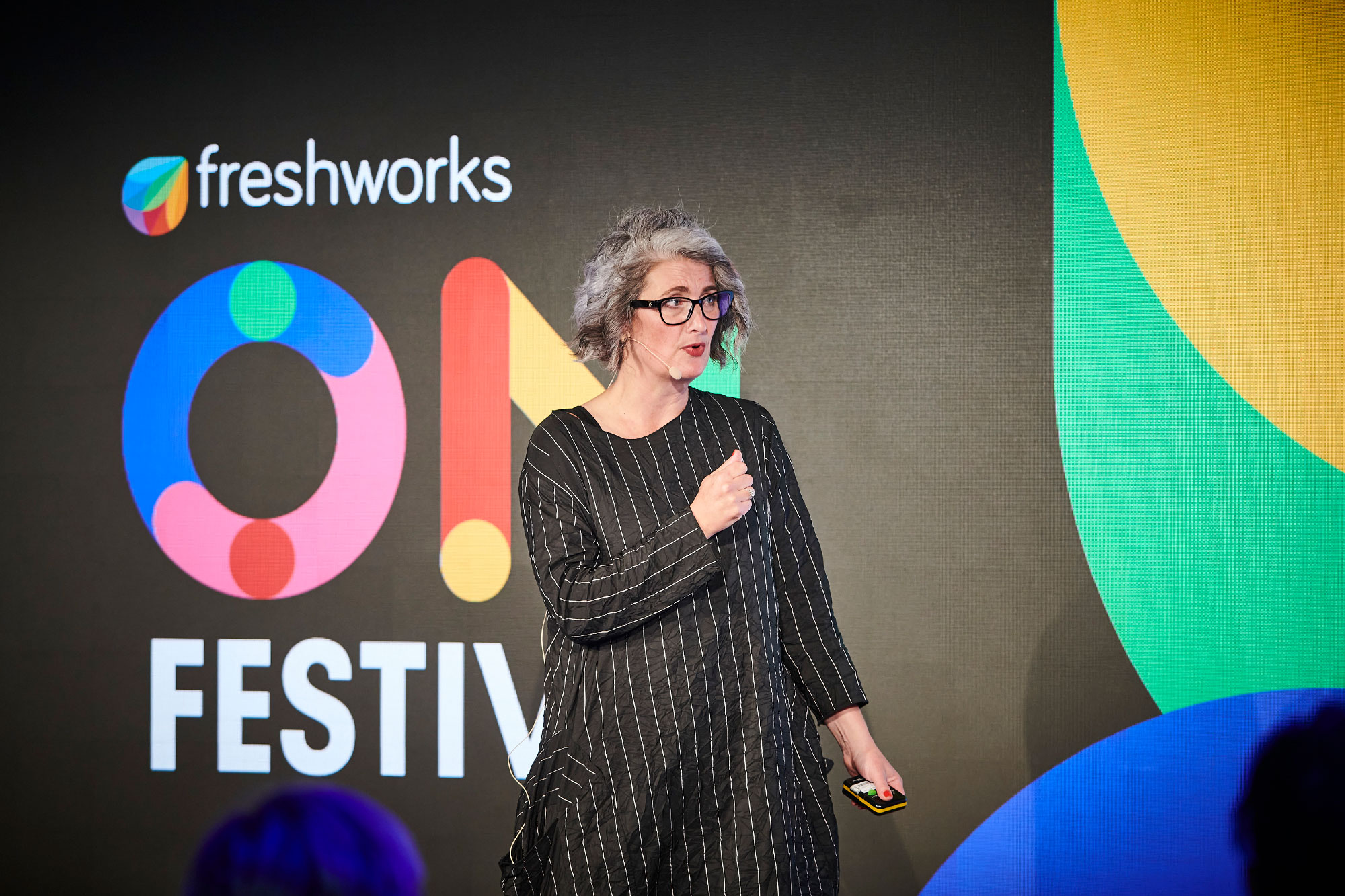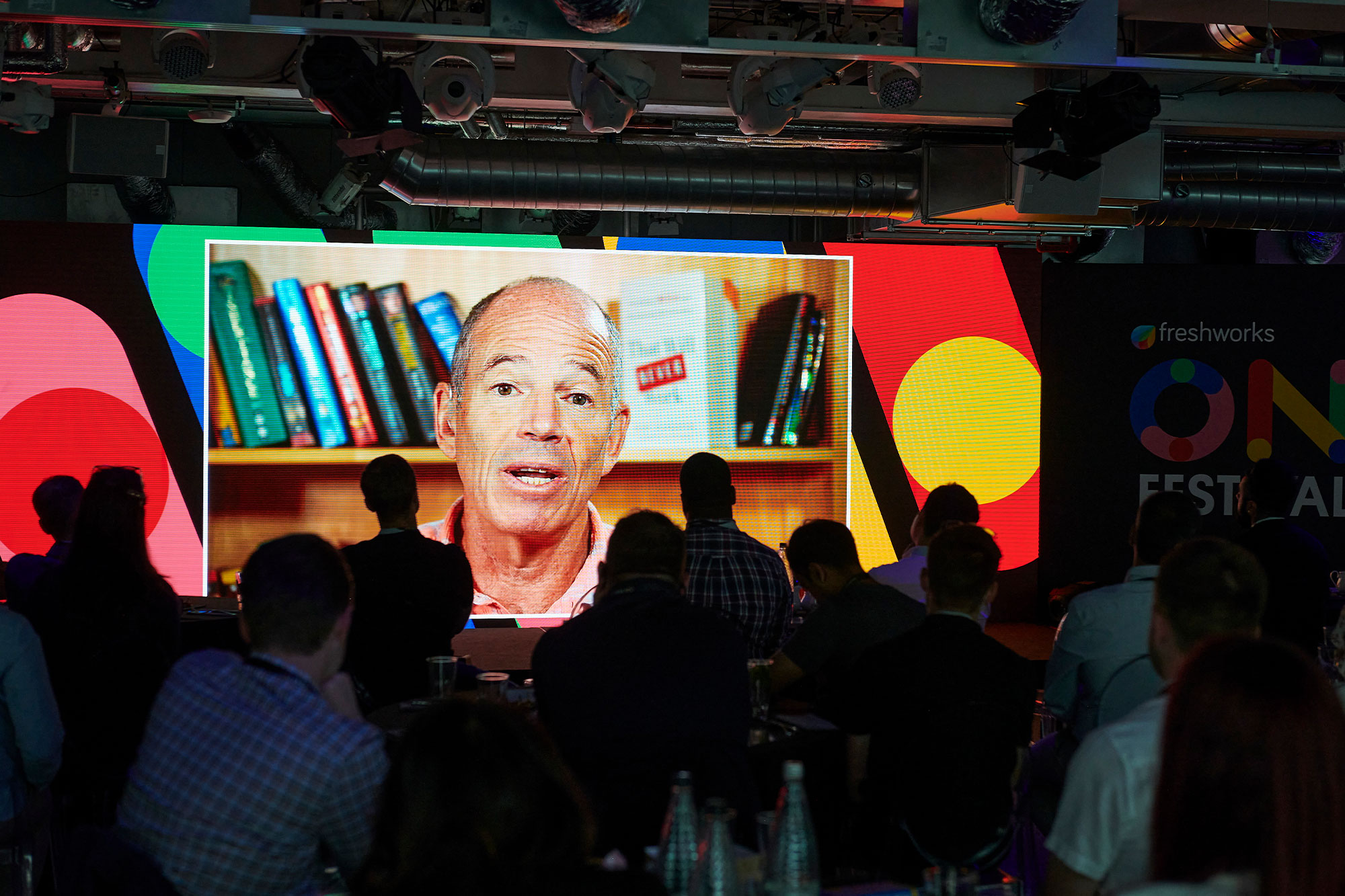 Europe wide celebration of purpose
At the very same time there were similar celebrations happening across Europe in Paris, Amsterdam and Berlin, featuring talks from fascinating people who are all working to forge new, better and more ethical ways of doing business. Henk Jan Beltman from Tony's Chocolonely, Taco Carlier from VanMoof, and Tal Ben-Shahar were all highlights, sharing stories of their brave and refreshing approaches to working with purpose. It was an enlightening day by all accounts and so great to see our brand come to life, it's been a long time coming! The talks are available to watch on demand here should you be looking for a dose of inspiration.
Photography by the talented DevilBoy.