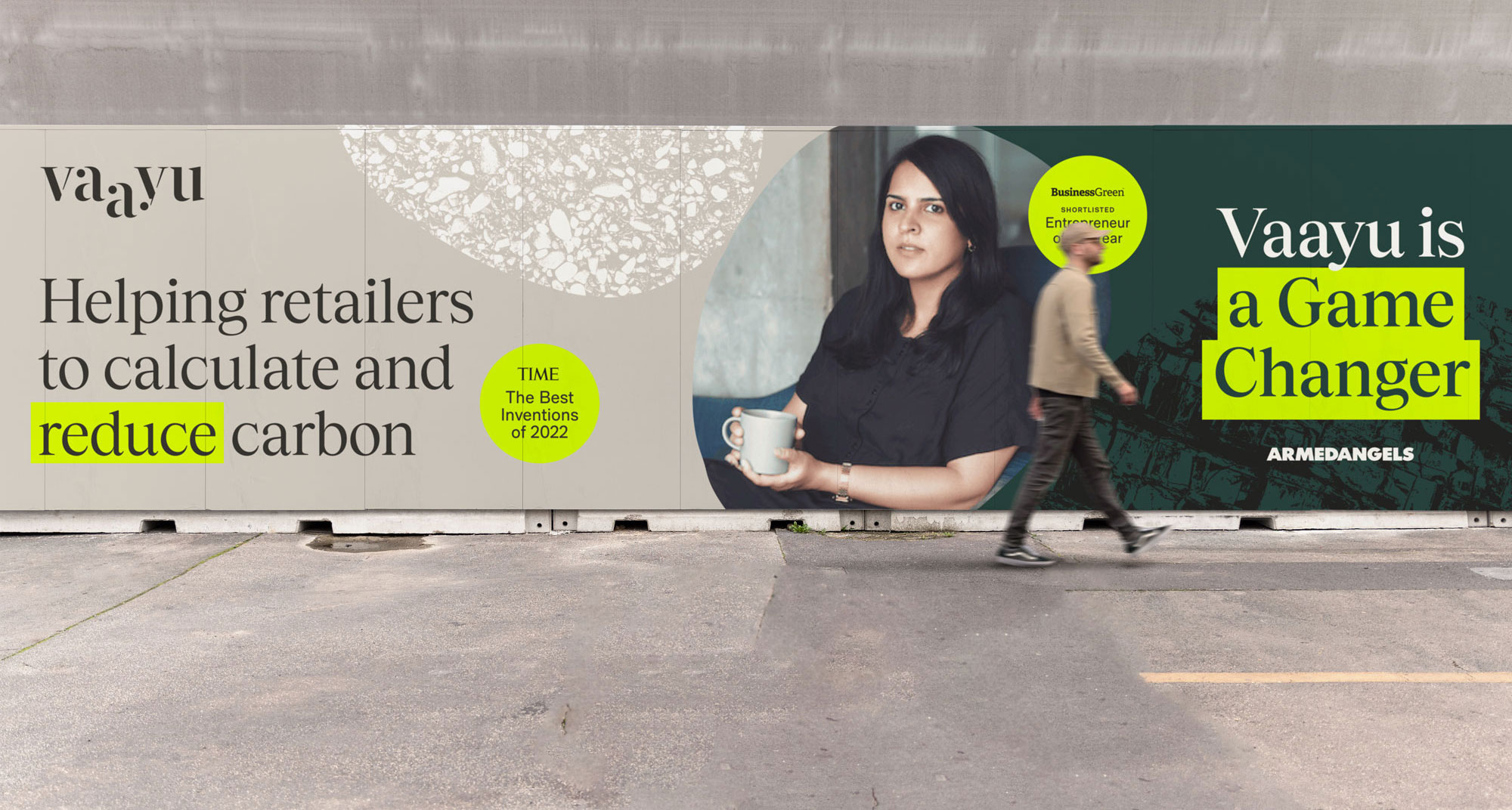 Vaayu
Developing a brand for Vaayu. The world's first automated carbon software for retailers to measure, monitor, and reduce their carbon footprint in real-time.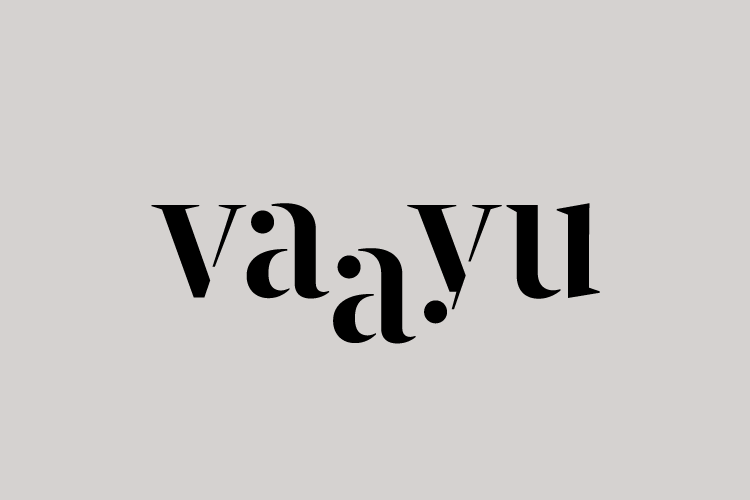 You can't cut what you can't measure
The dream has always been to do work that matters, work that makes a difference, work that tackles a problem and helps to improve things. With our recent collaboration with Vaayu, the world's first real-time automated carbon software for retailers we felt that we had that opportunity. 
Vaayu is a Berlin based start up with a global mission. We can't pretend to understand the science or the code behind the software but we do comprehend the team's commitment to cut through the greenwashing and provide uncompromising reporting and advice to retailers of all sizes. With a growing reputation and influence in their field they need a brand that can adapt and grow with them.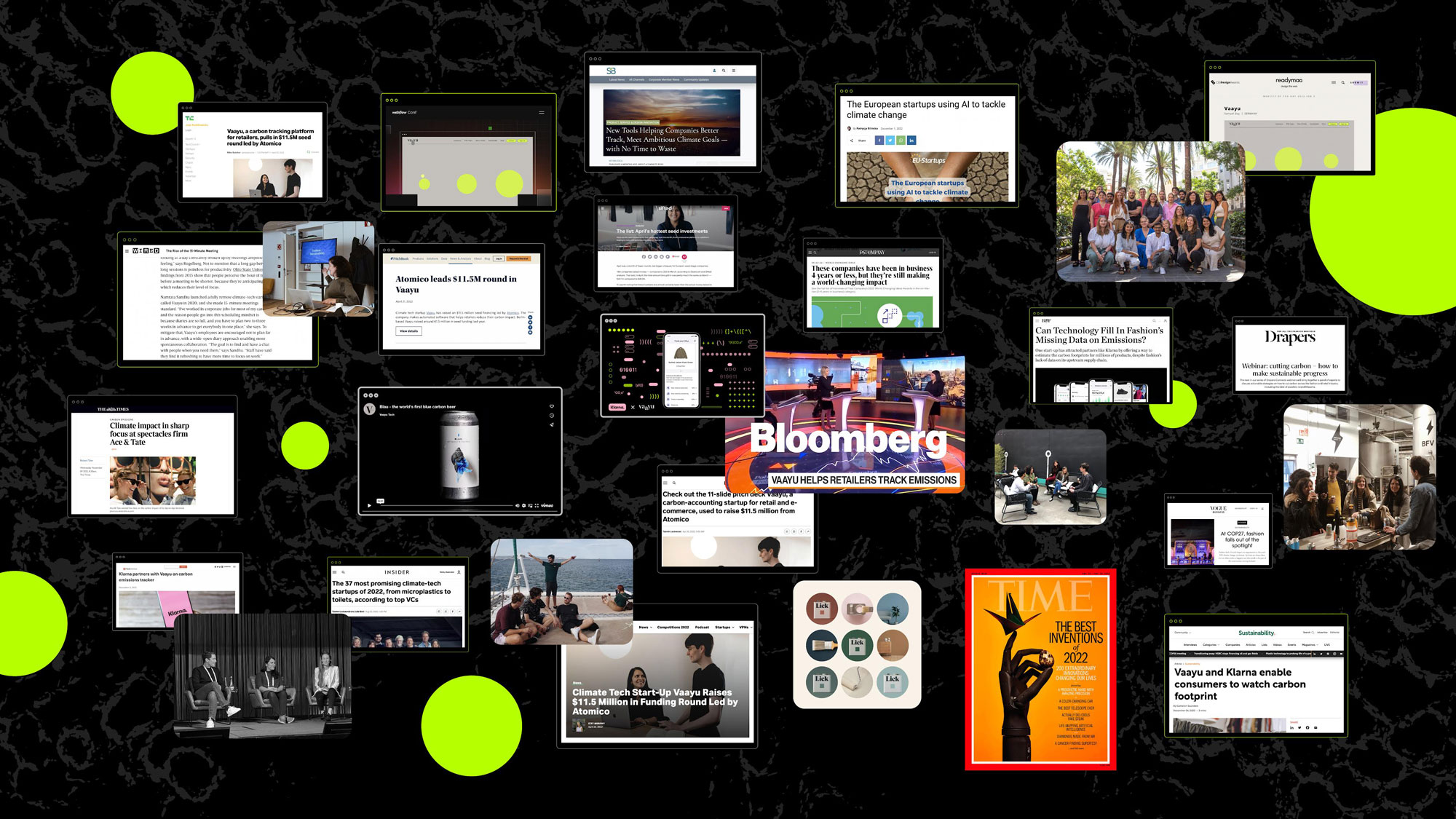 Challenging greenwashing stereotypes
We set to work to create a logo and wider look and feel that would stand Vaayu apart from its competitors, as well as from the archetypal green, environmentally cliched look that has become prevalent in this industry. With Vaayu's offering being quite complex and scientific, we needed to make sure that the team had plenty of ways to communicate the benefits of collaboration and to showcase their successes along the way. The brand needed to help communicate Vaayu's offering and ambitions to lower carbon and de-accelerate global warming. 
We wanted the logo itself to speak to this process and so focussed on a modern typeface with an industrial feel utilising the dots to represent the lowering of carbon. The V works perfectly as an icon, lending an authoritative feel to the Vaayu certification.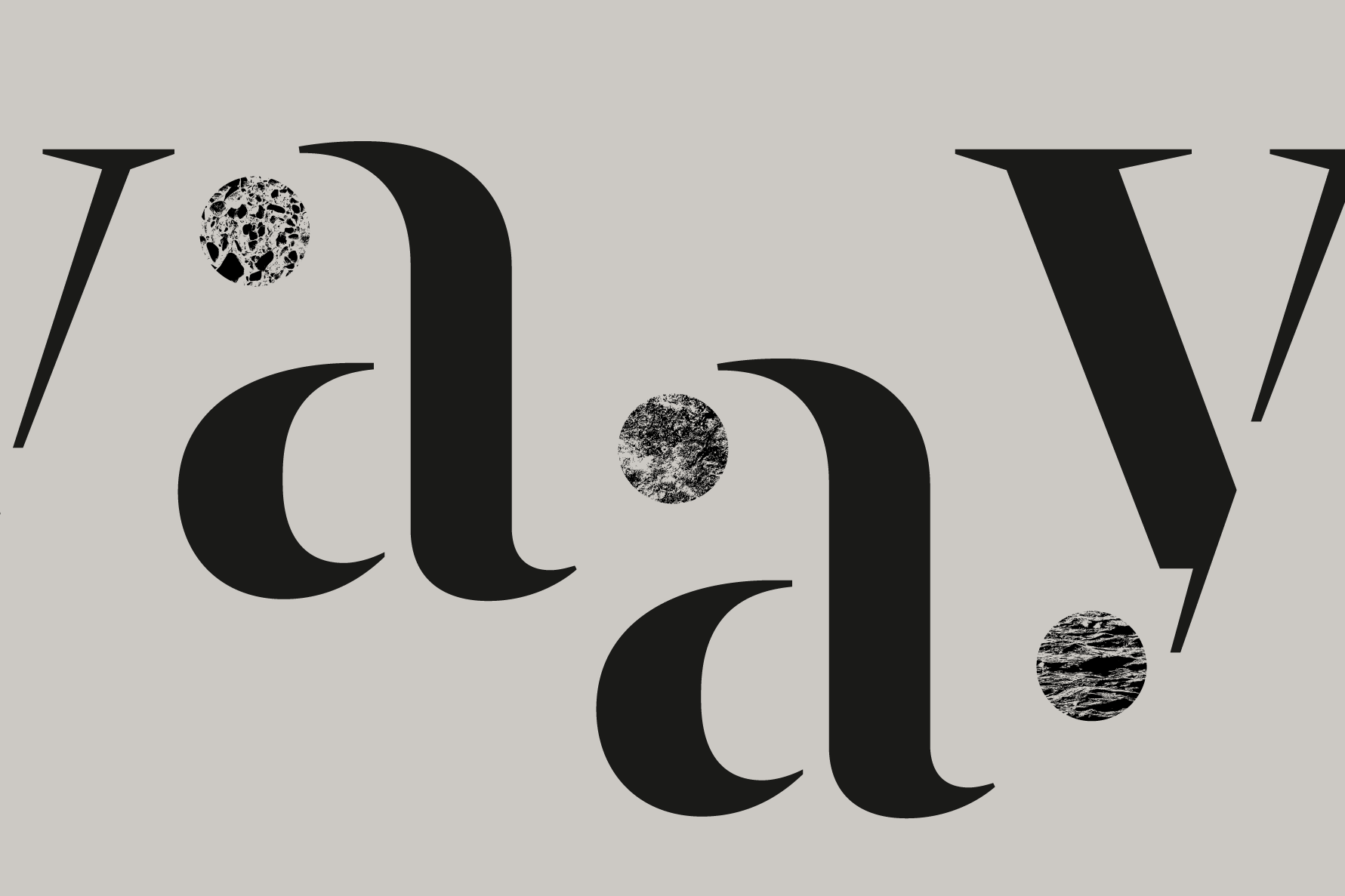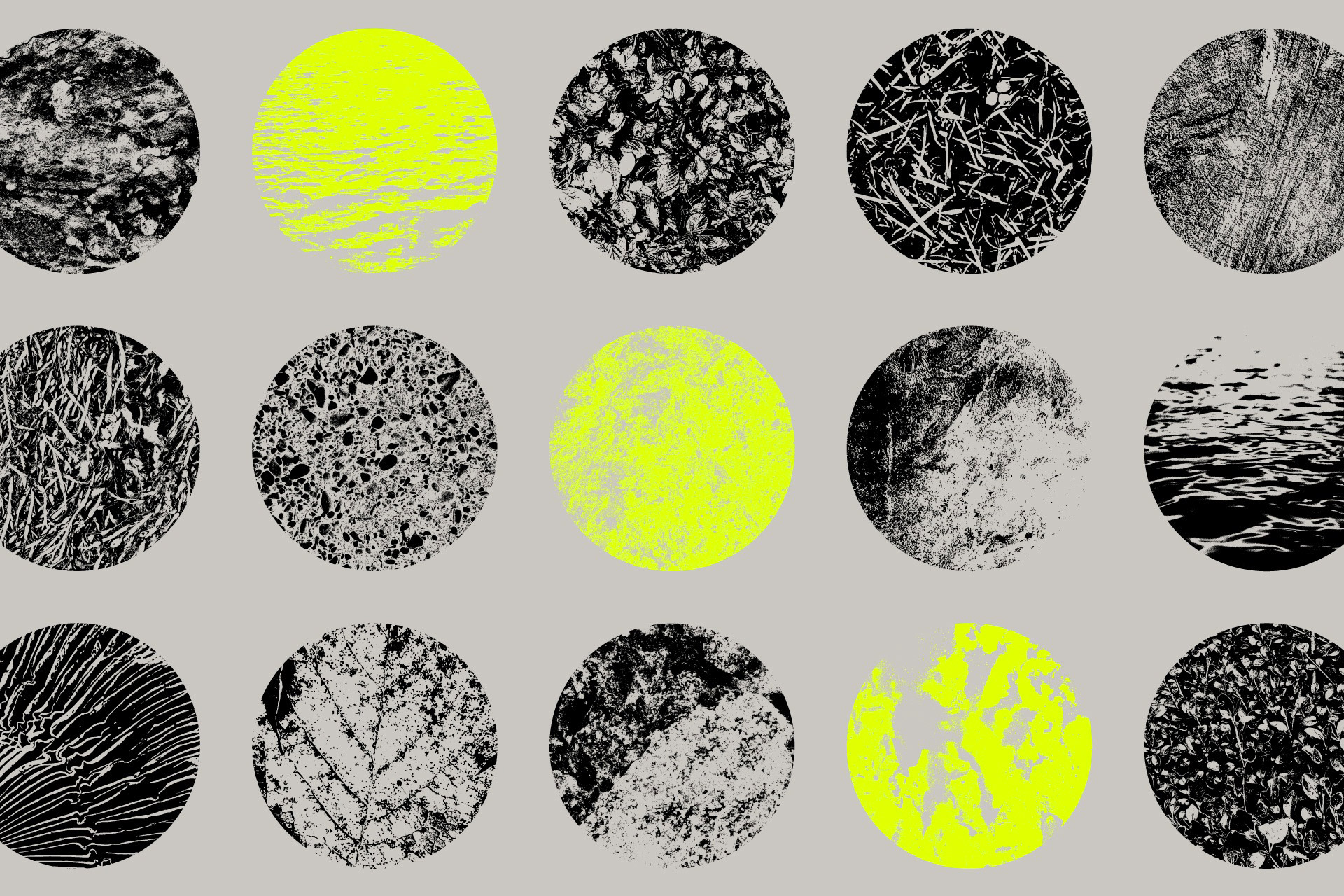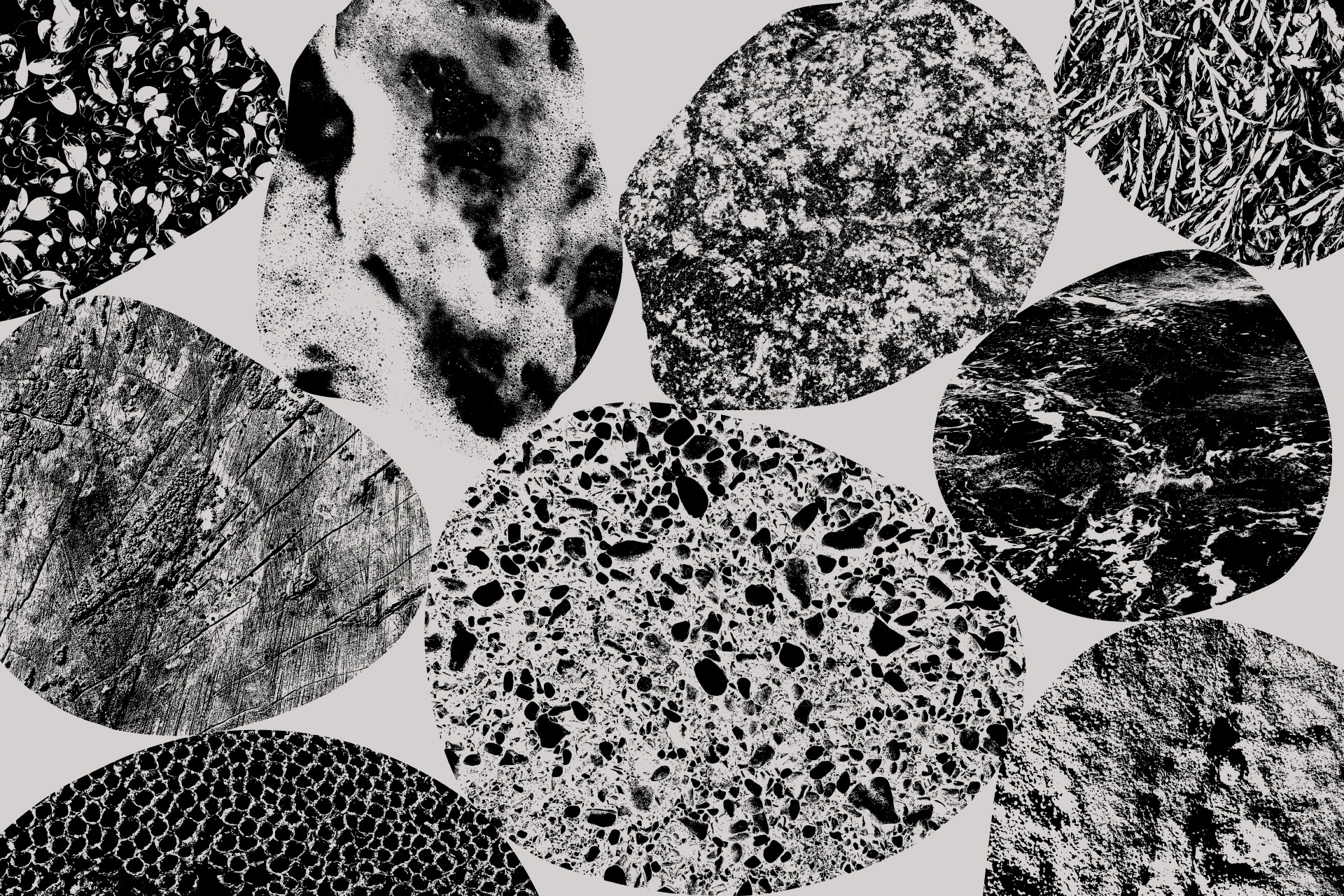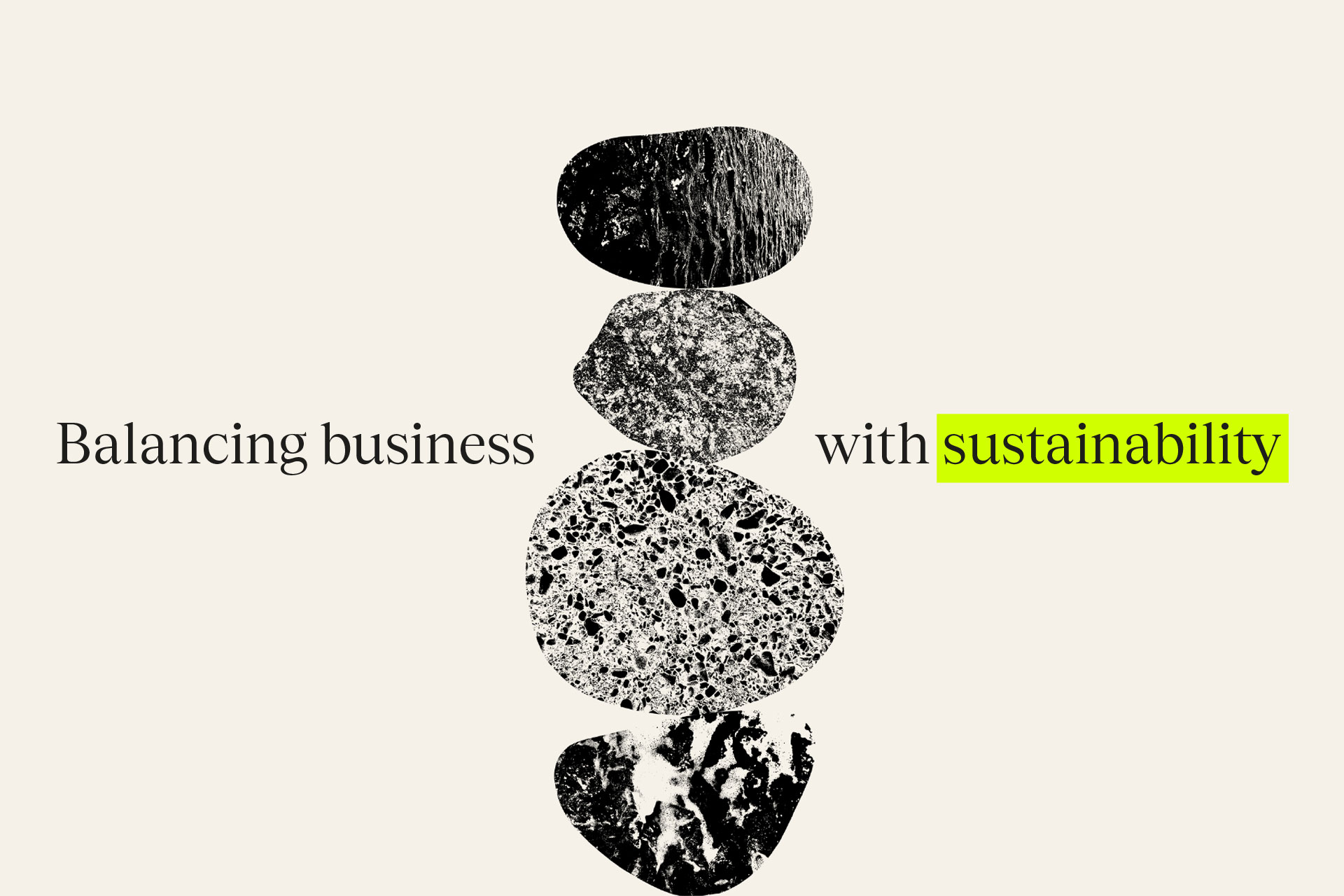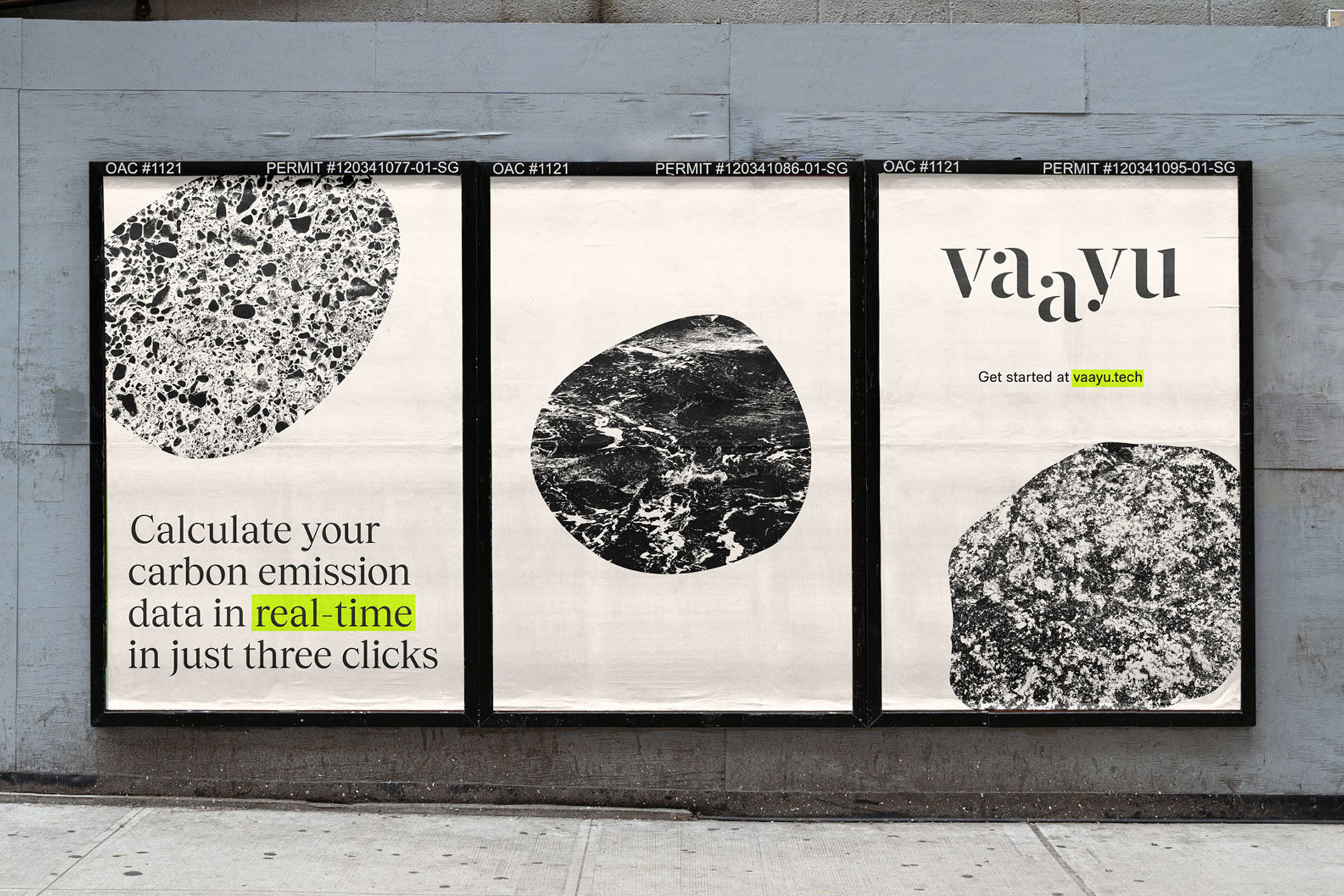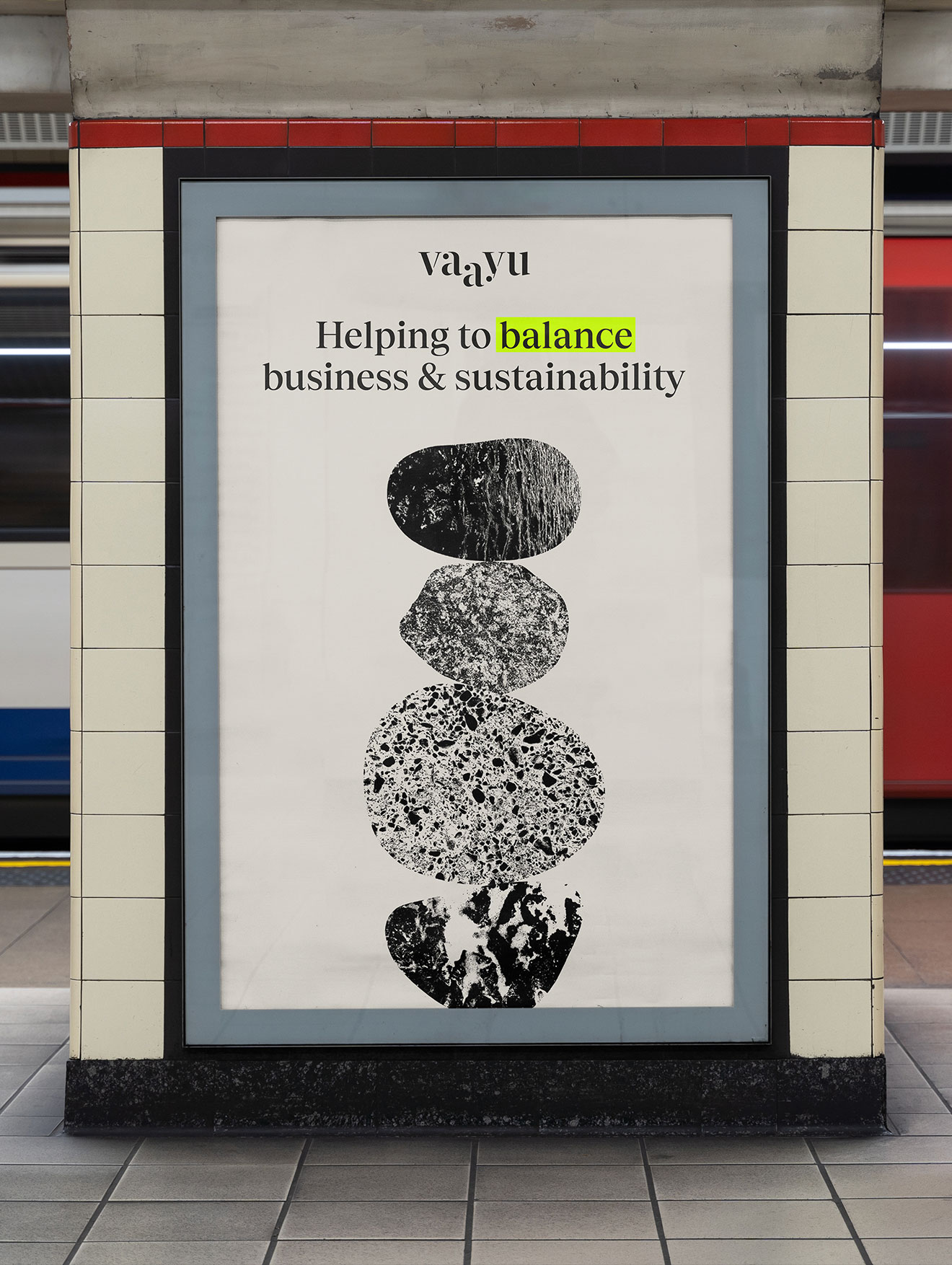 Led by nature
We went back to basics and looked to natural settings, shades, colours and textures for inspiration. Staying away from grand images of natural scenes we honed in on the details, just as Vaayu does in their analysis. The natural textures of stone, wood, clouds or water all provided depth and detail to our design style. The shapes of the natural elements we photographed act as effective framing devices without using regimented outlines and boxes. We also selected a subtle and neutral colour palette with a striking one-off bright green accent colour to highlight key information.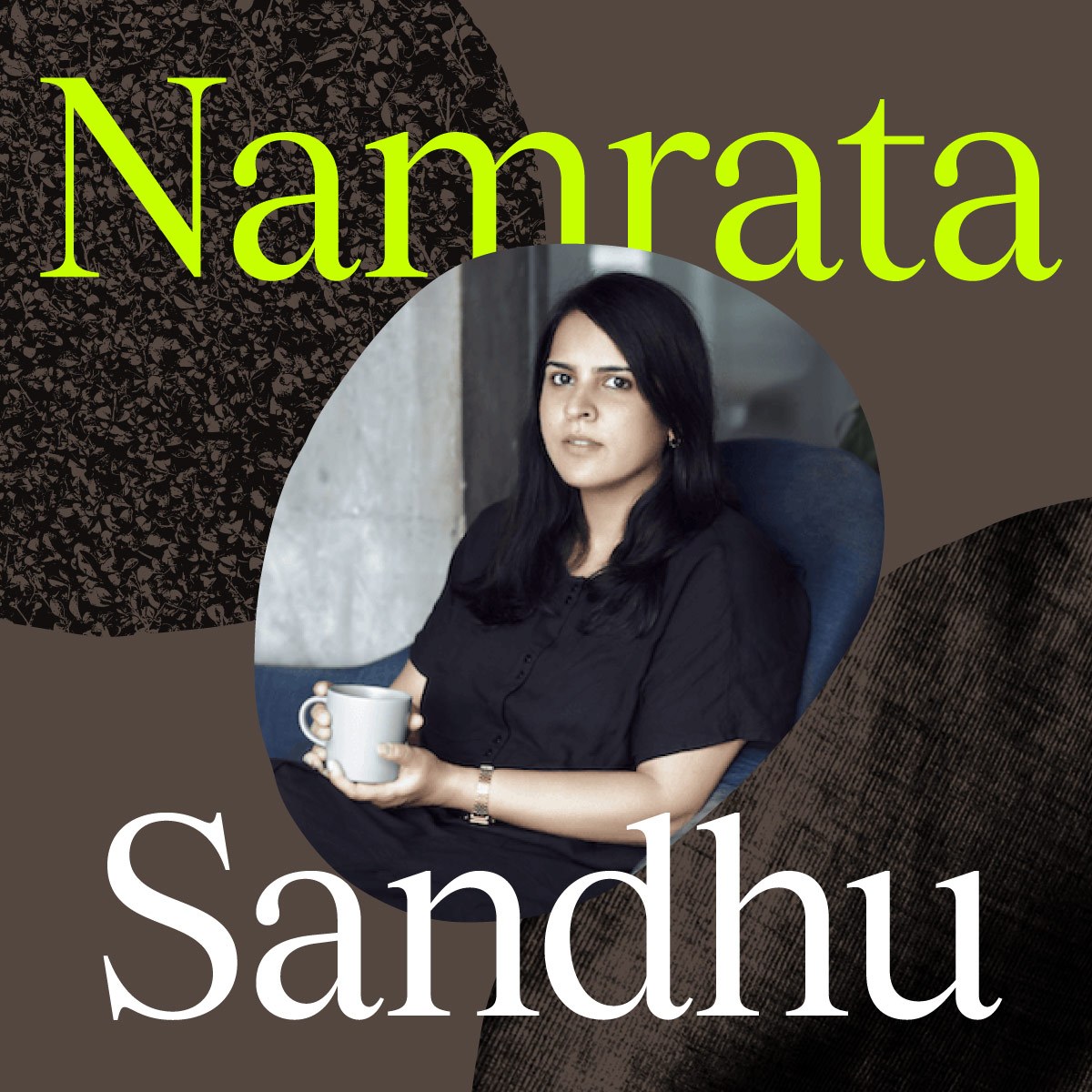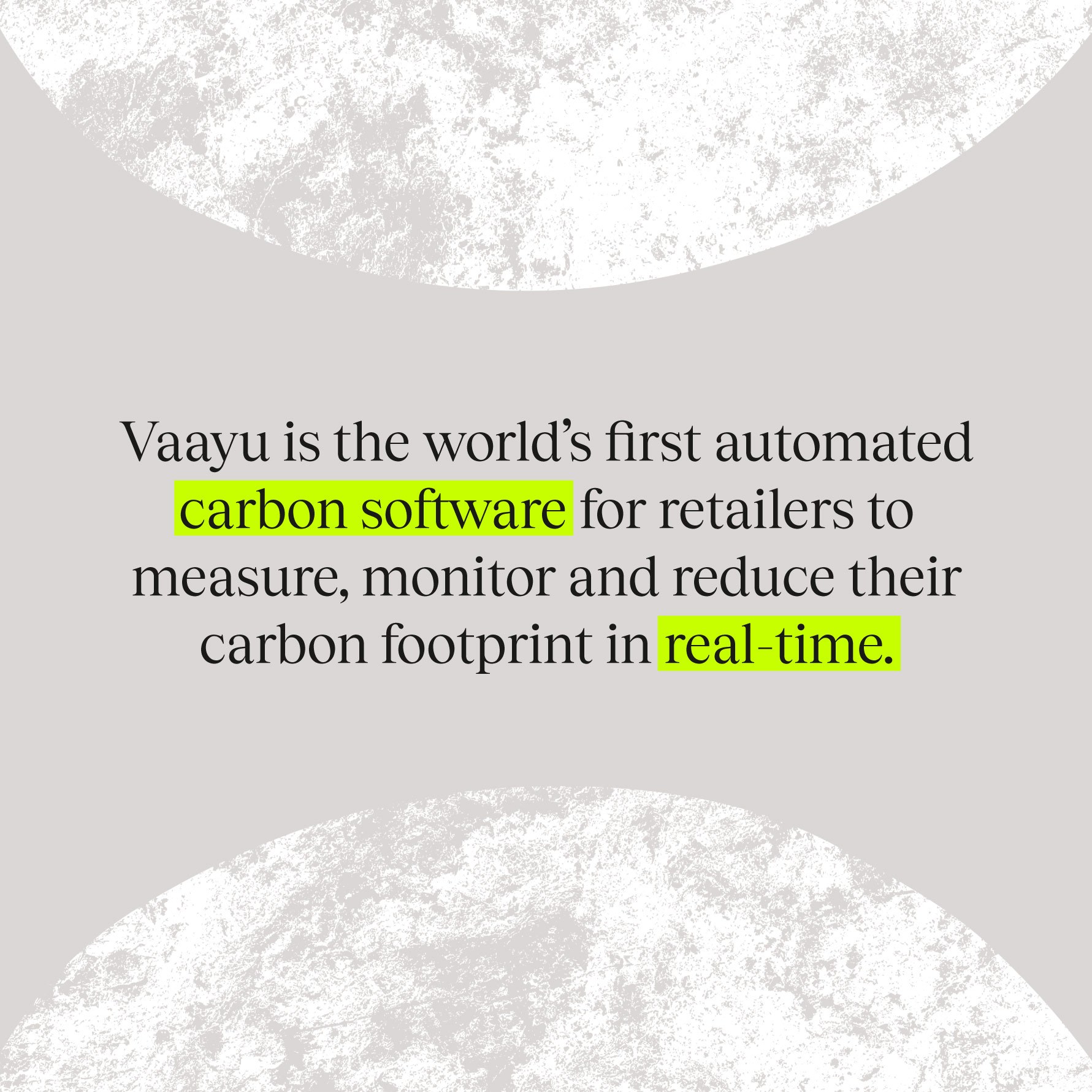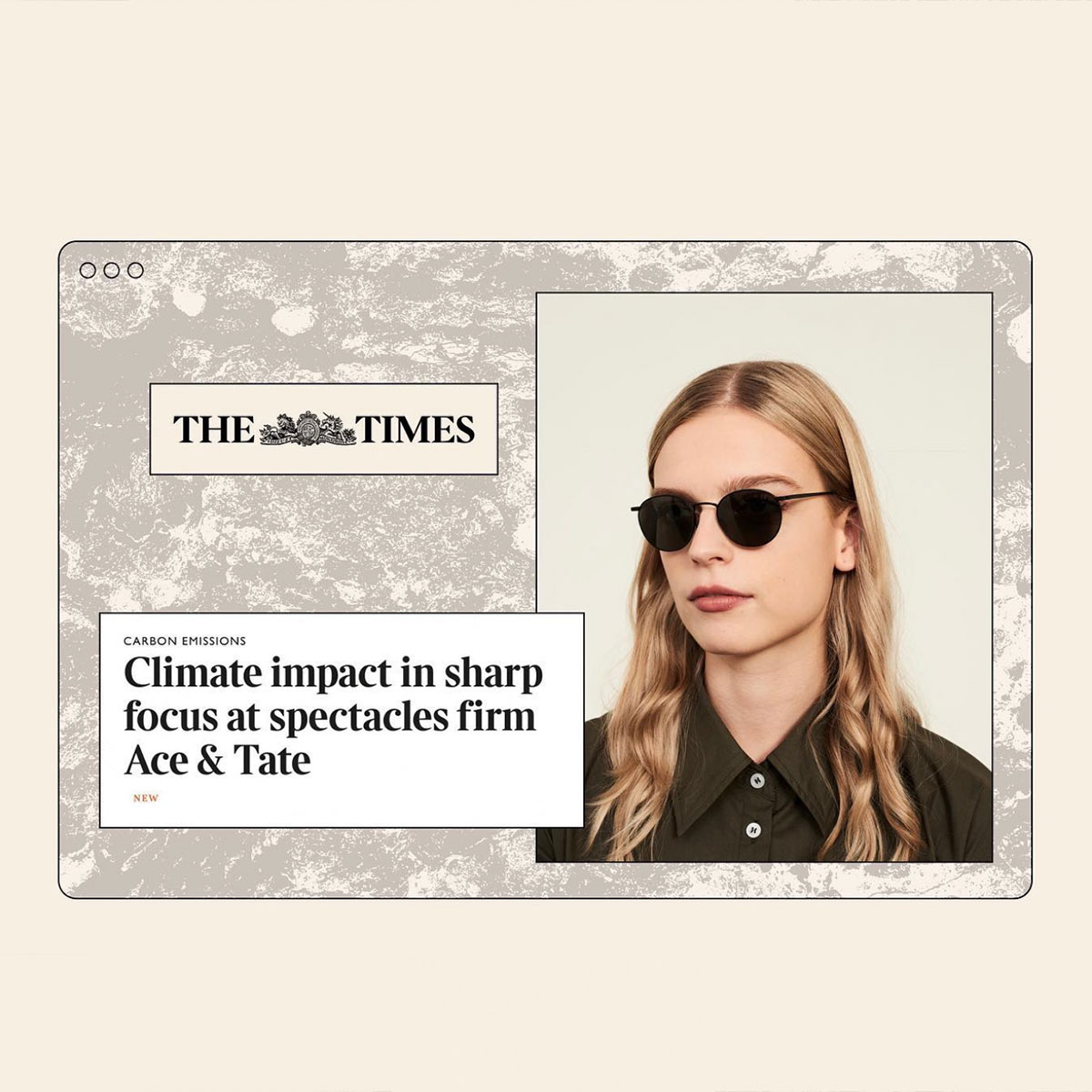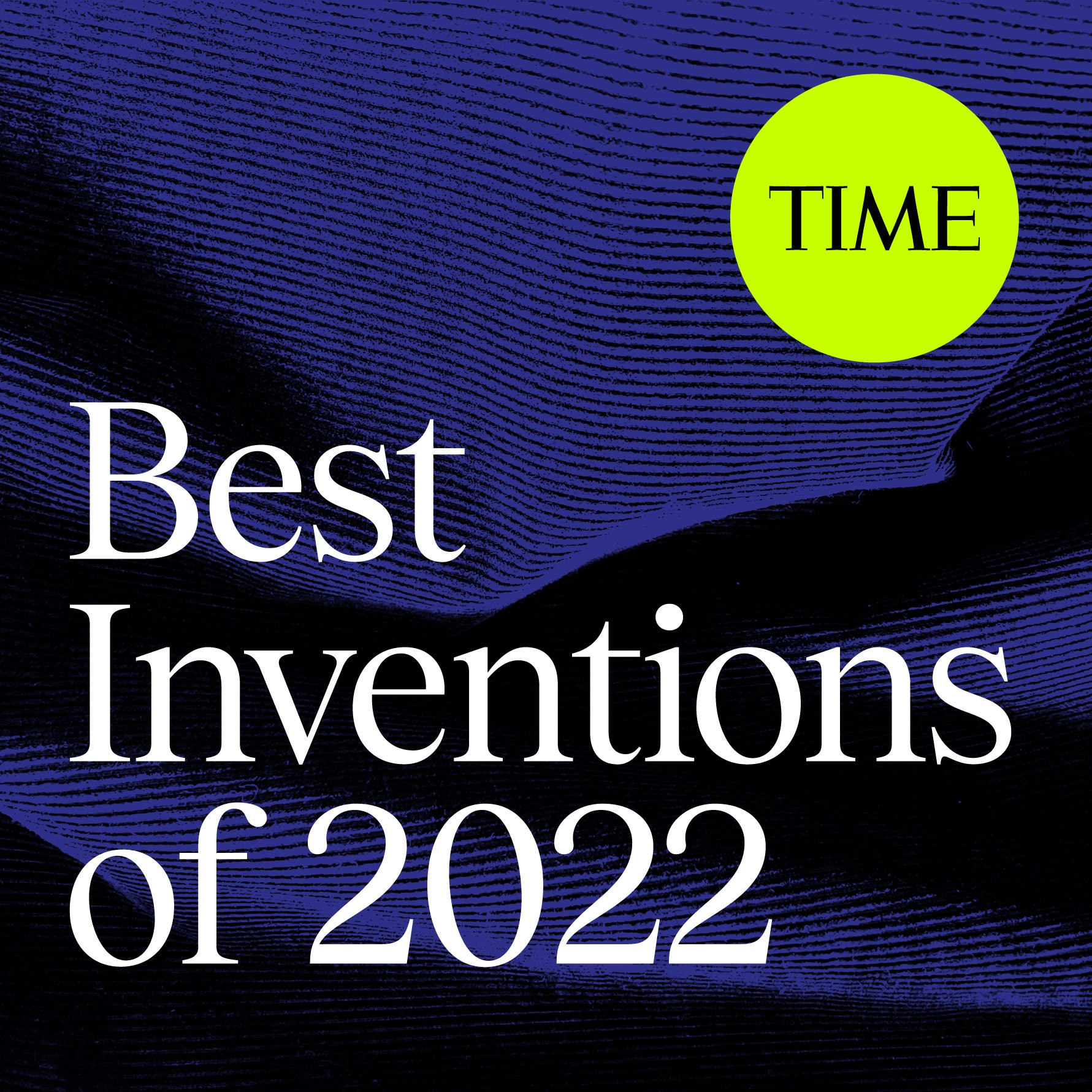 Coverage and growth
Since Vaayu's launch in 2020, Founders Namrata Sandhu and Luca Schmid have seen their team, brand partners, and media coverage increase exponentially. The platform has been featured by Bloomberg and included in Time's Best Inventions of 2022, as well as winning Fast Company's Next Big Thing in Tech 2022. New brands that have entrusted Vaayu with their emission calculations include Vinted, Ace & Tate, Organic Basics, and Missoma.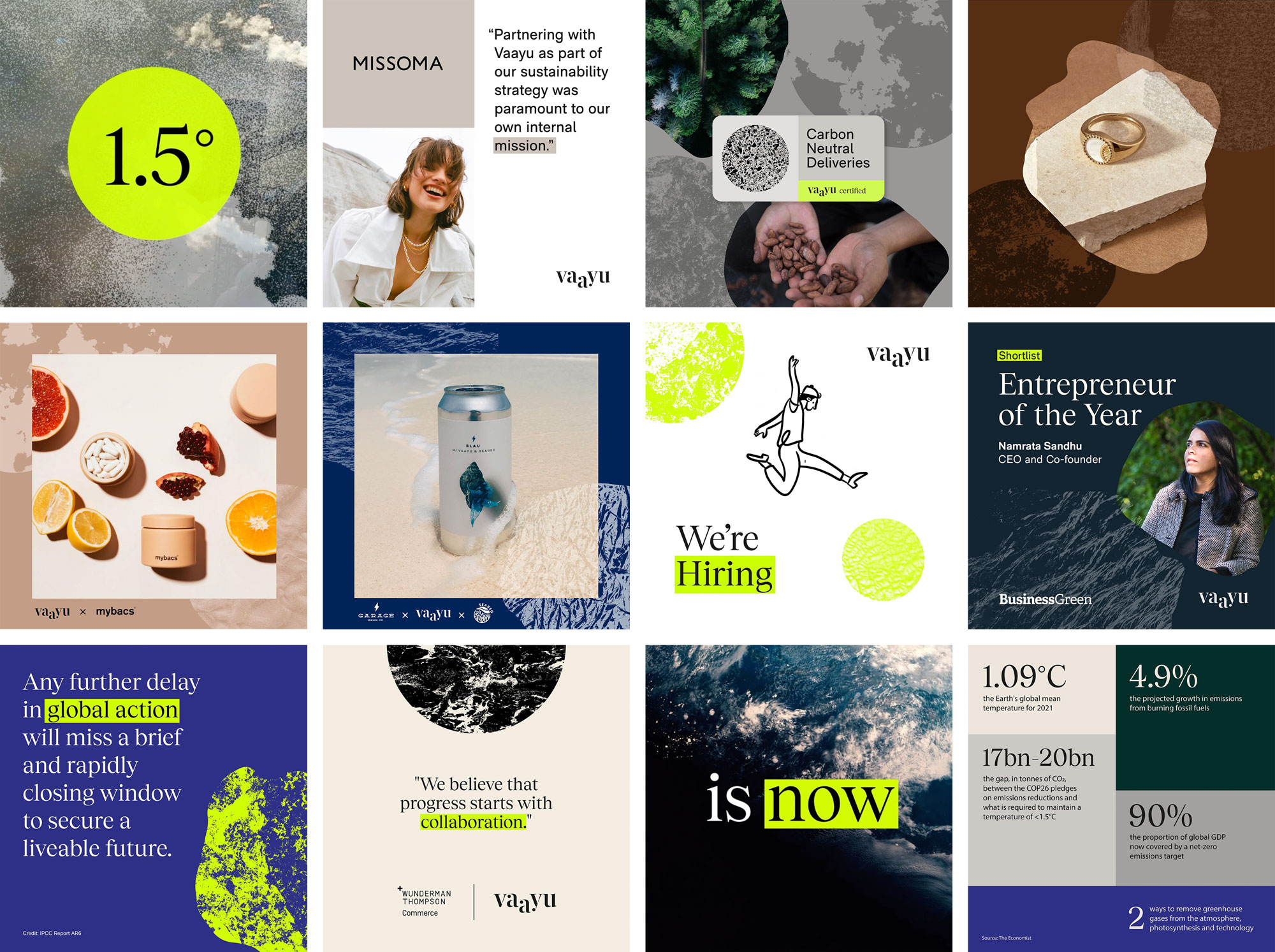 Design Toolkit
Part of our brief was to create a highly usable design toolkit. With such an important mission and so much change to report it was essential that the brand could be flexible and easy to apply for the team going forward. We ensured that the brand style had lots of elements that could be brought into web graphics and social posts to highlight key information and create interest, for example the green accent colour, illustration, textures and lots of organic shapes to frame imagery.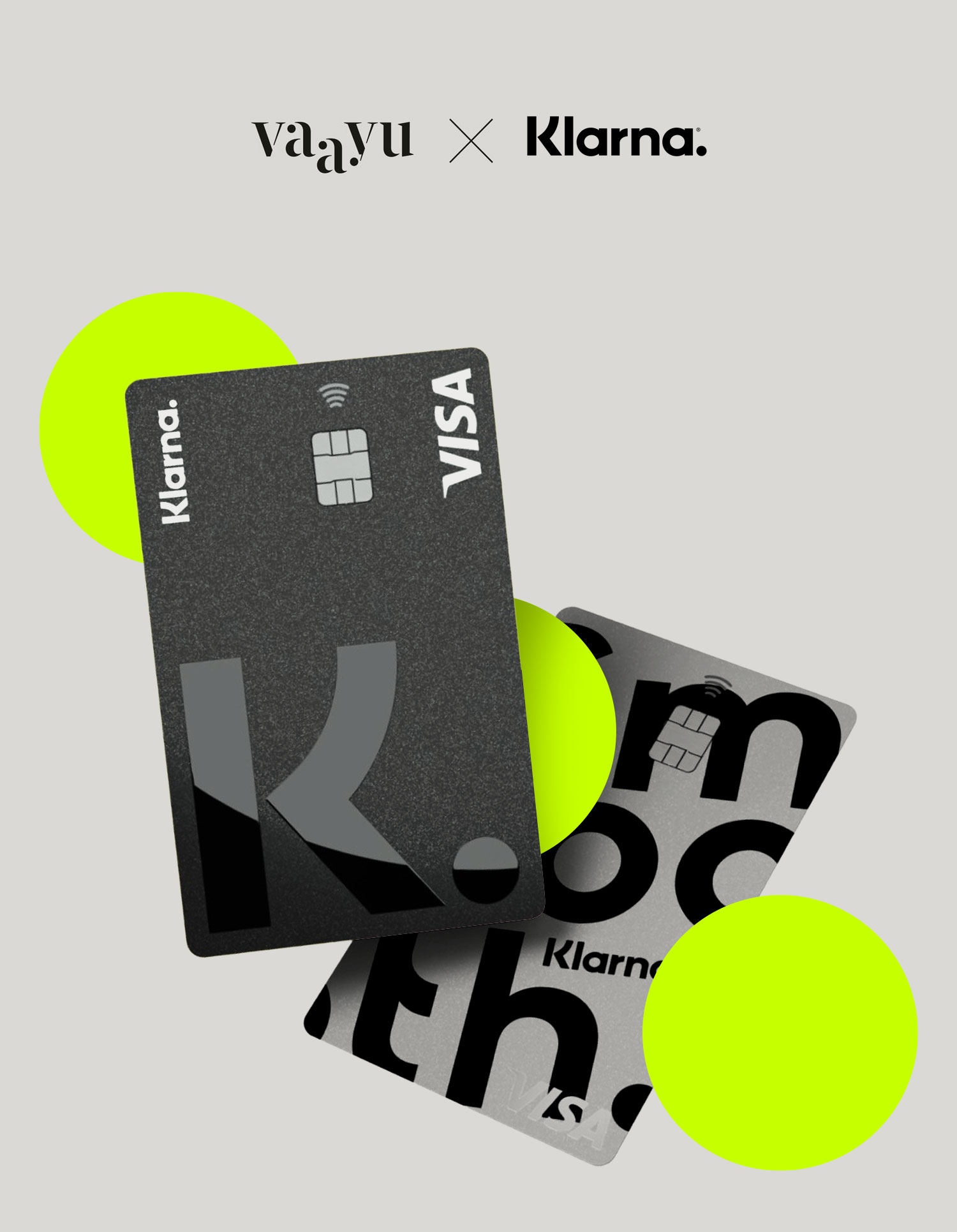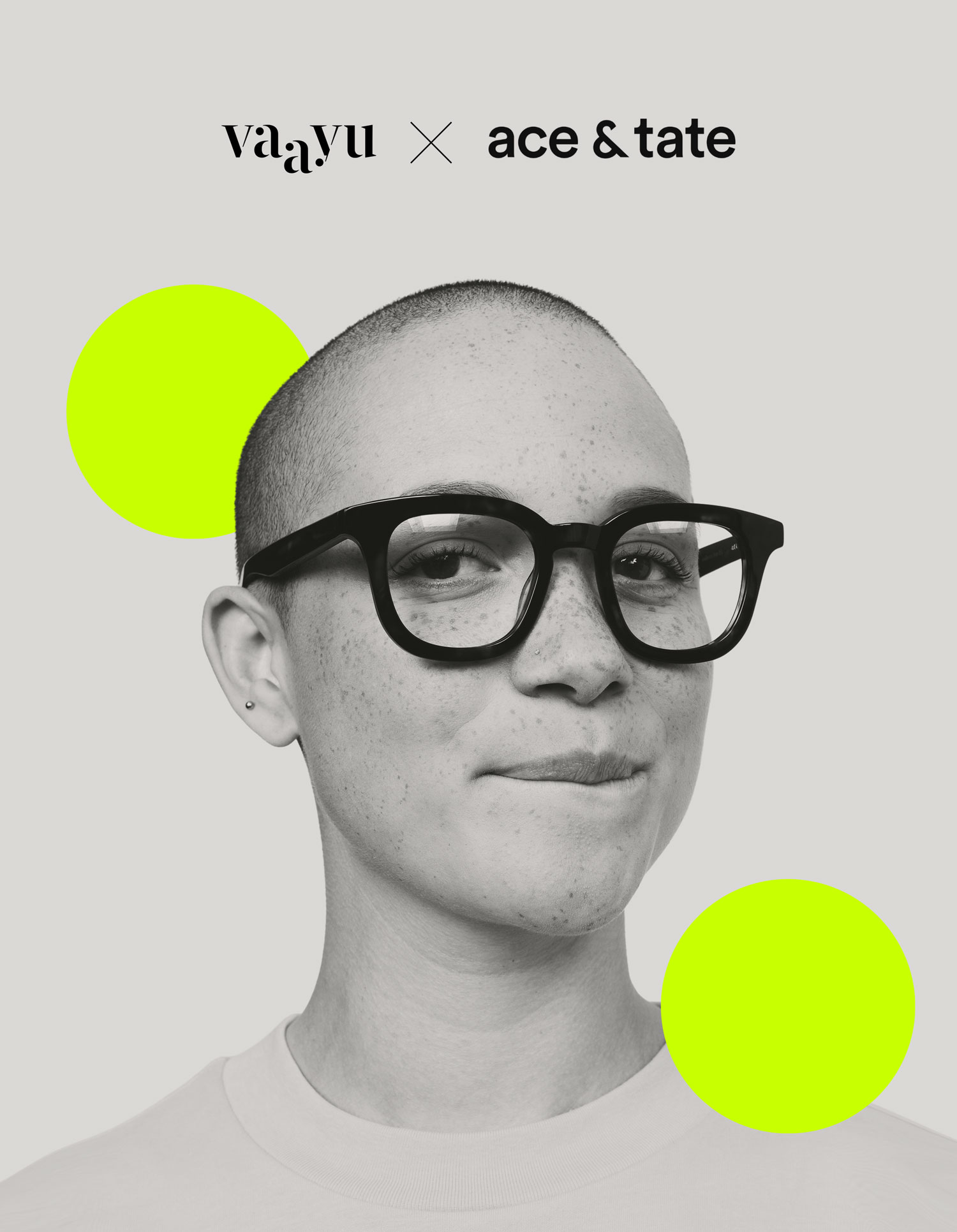 Showcasing client collaboration
This design style is crafted to complement and highlight the brands of Vaayu's partners. Photography and product imagery can be housed within the organic shapes and animated, the final result is a striking visual brand with key, coherent ways to communicate complex messages.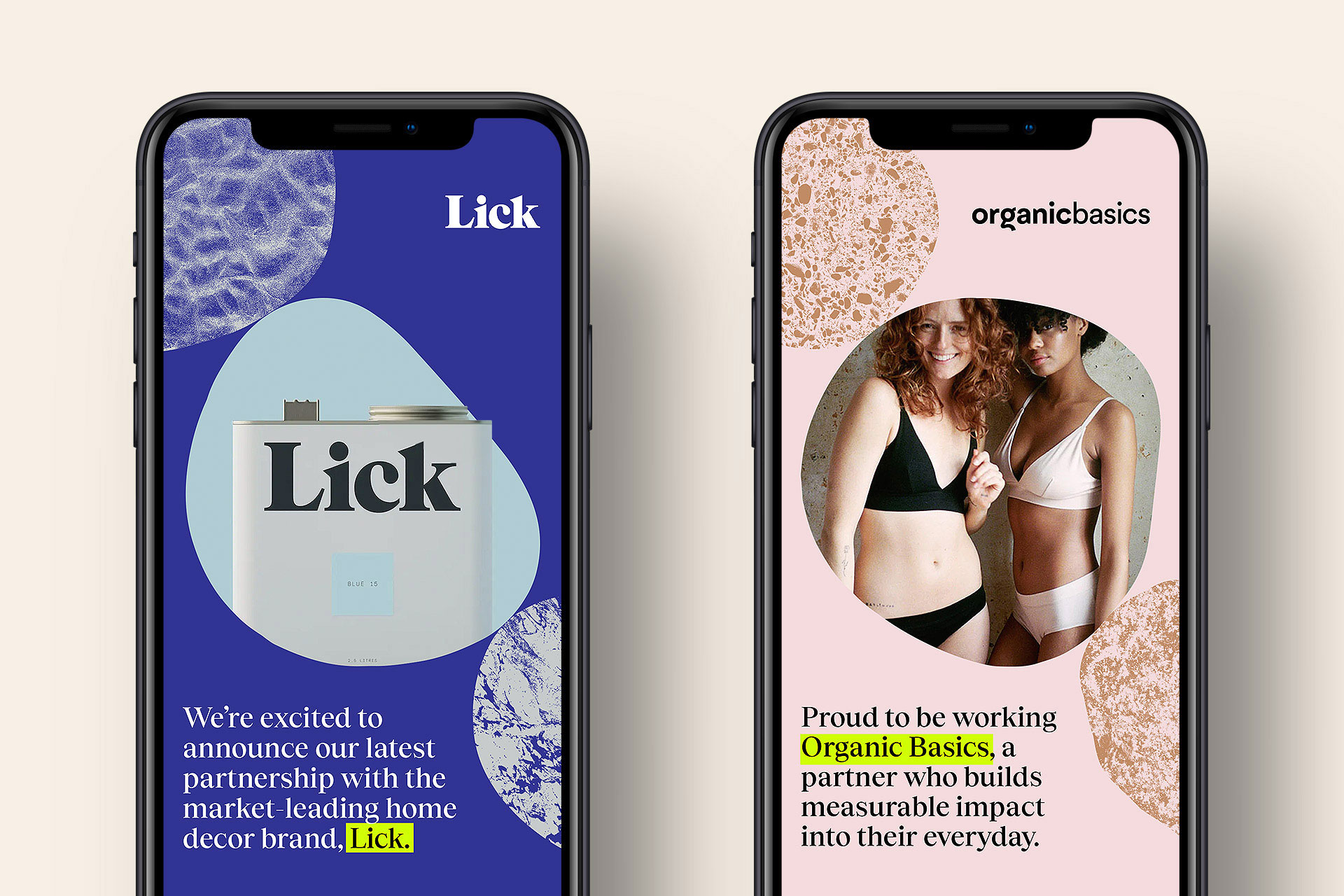 Beautiful branded swag
The brand translates beautifully to Vaayu's responsibly sourced merchandise which is shared with new additions to the team. The textured circles and type in black and grey work well as a poster or tote bag design.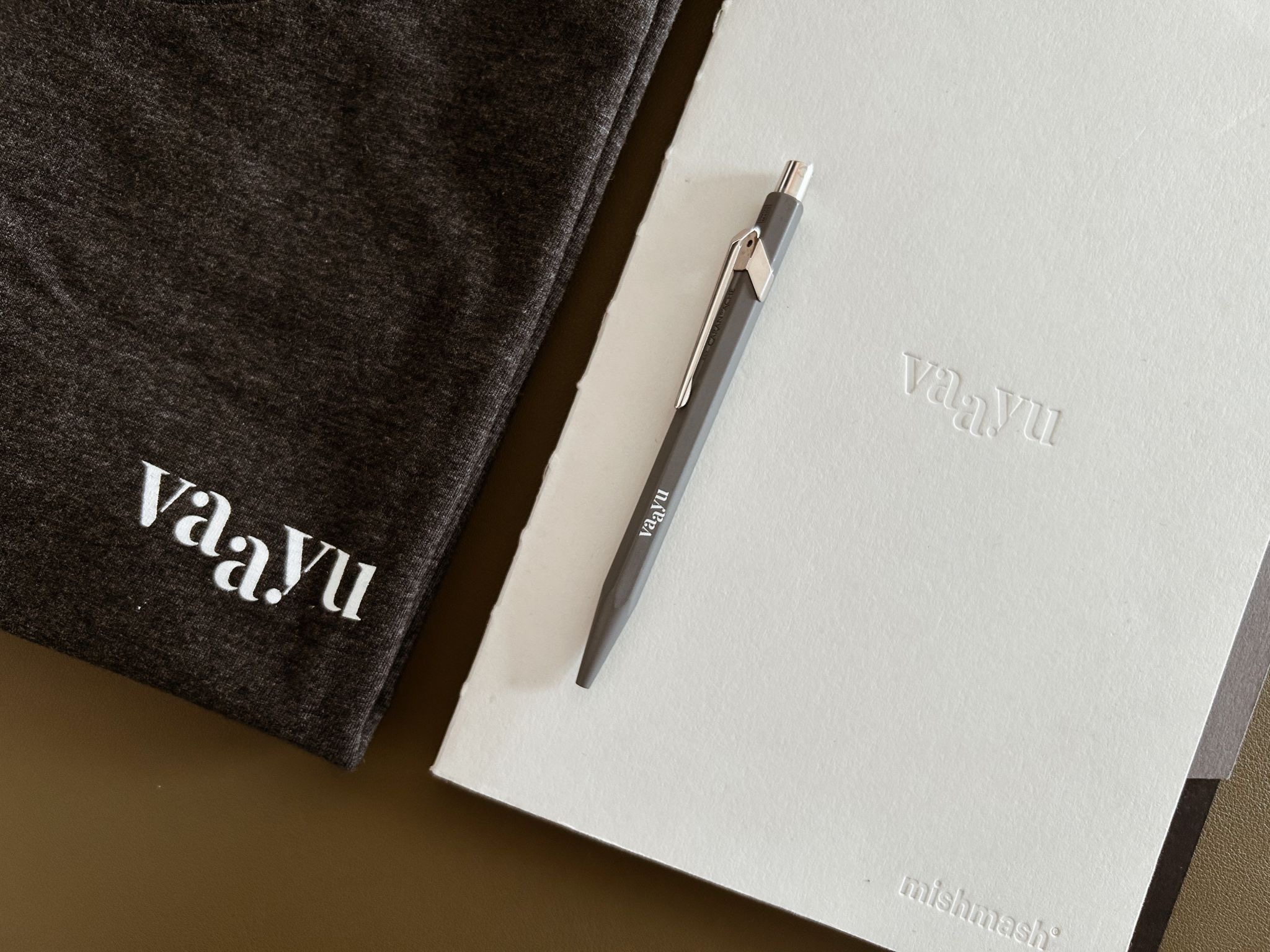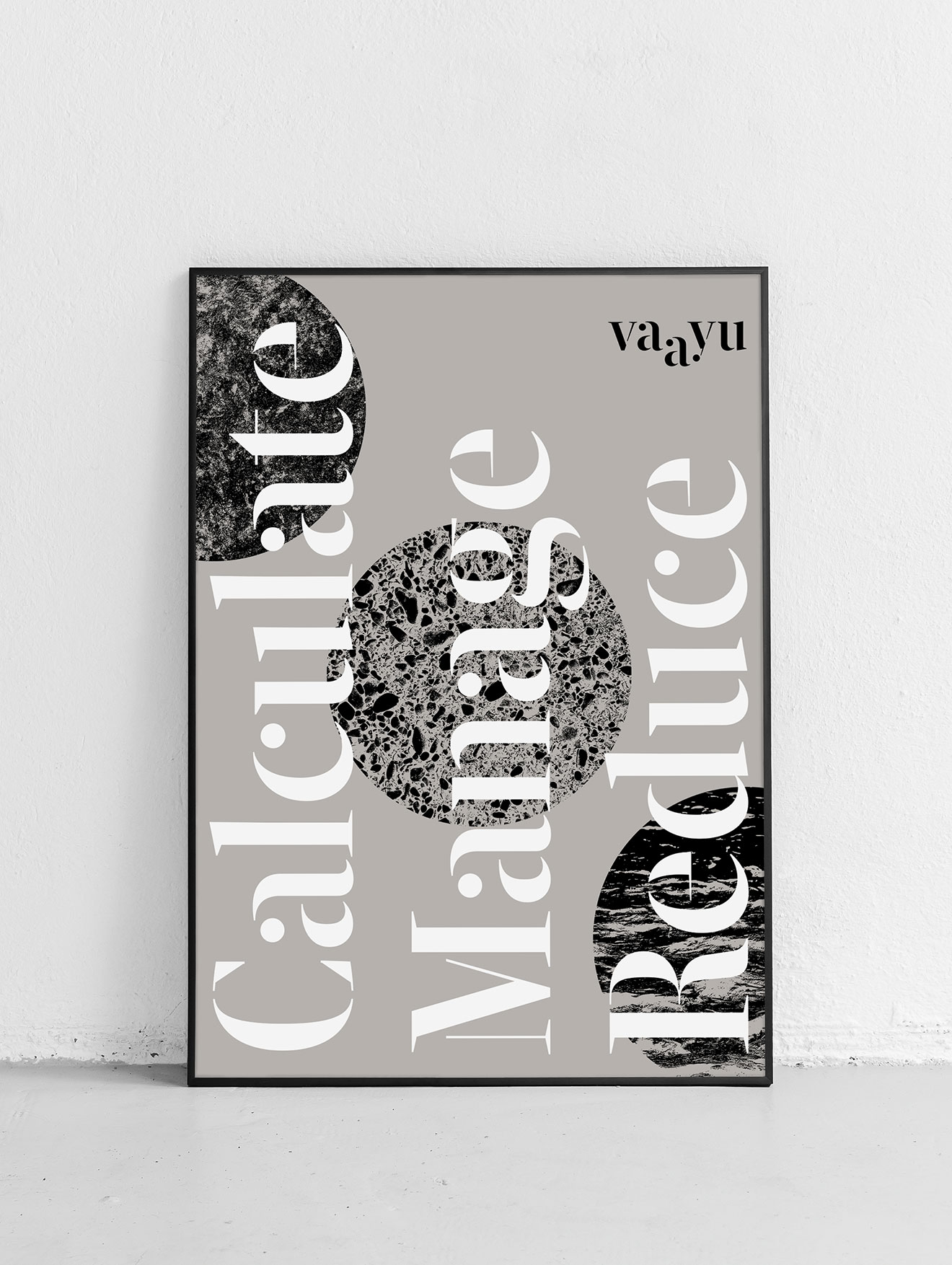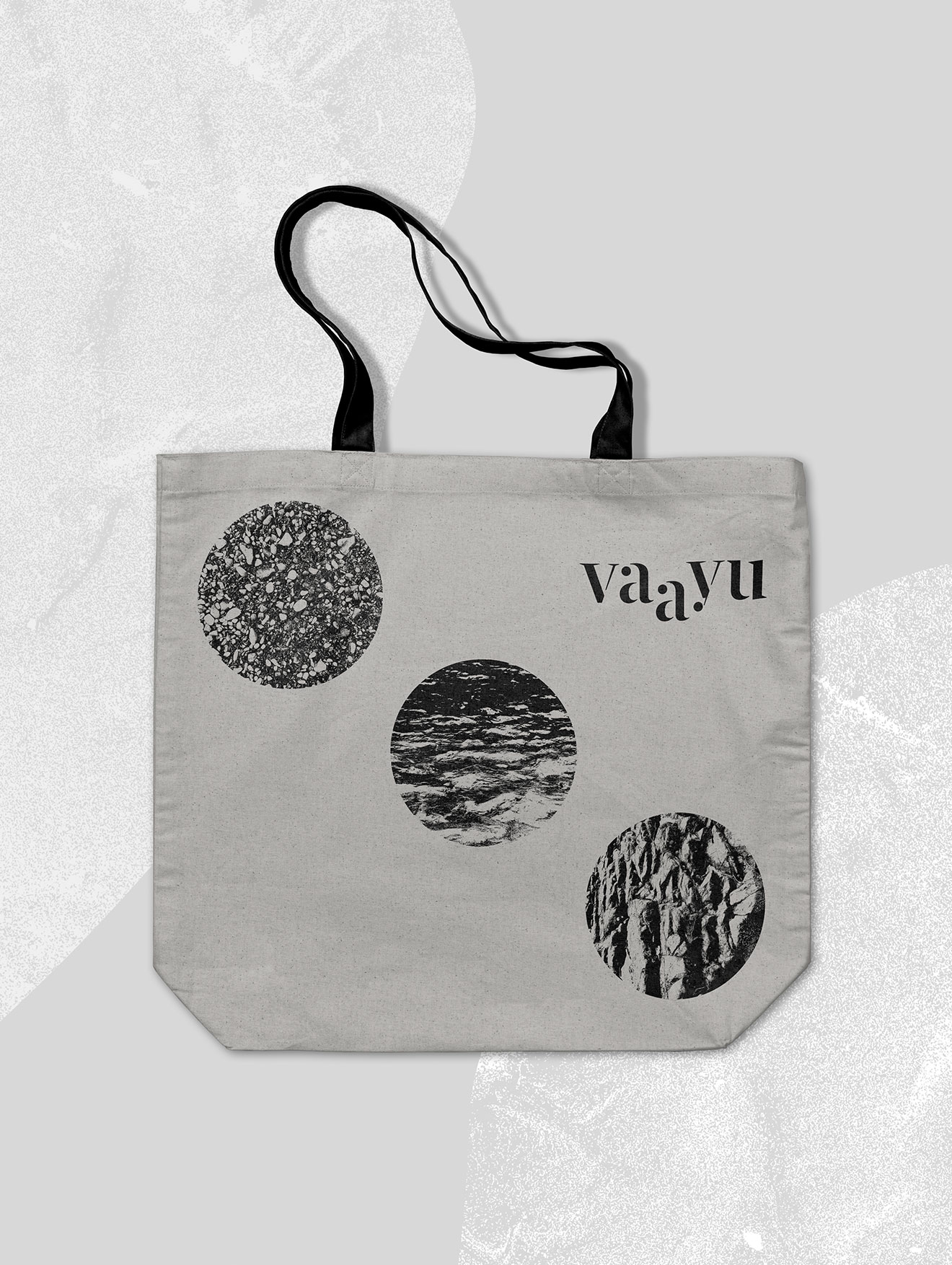 Translating the brand online
Vaayu has a stunning, interactive website that showcases and explores the versatility of the brand designed and built by the talented Samuel Day. It does a brilliant job of communicating a complex offering as well as the overall mission of the team. The site also shares partner stories and the potential of Vaayu's platform in an engaging and fun way.  It's just the beginning for Vaayu, but already they are leading the way in carbon calculation allowing businesses to make meaningful reductions to their environmental impact.