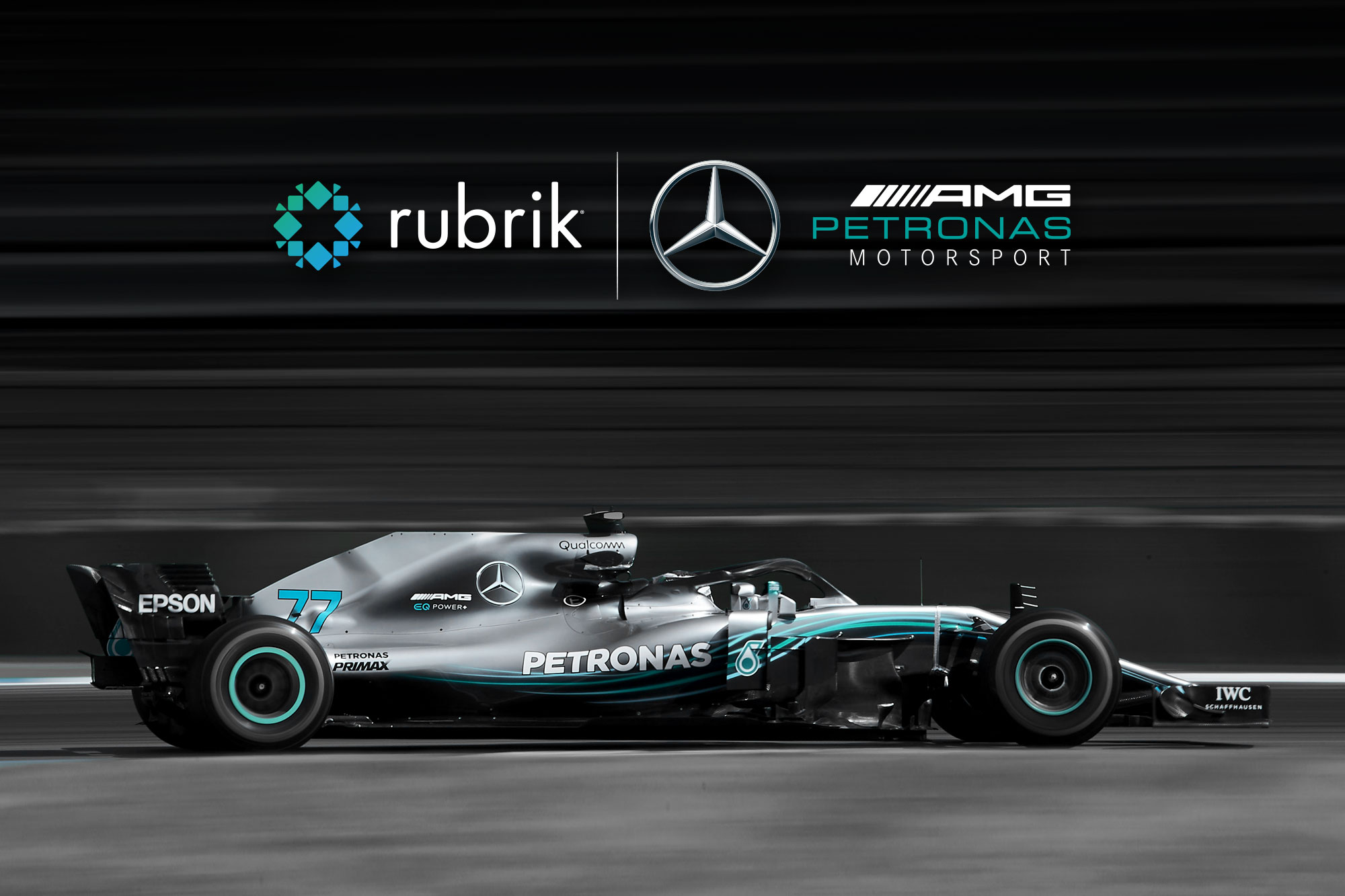 Rubrik x Mercedes-AMG Petronas
Working with Rubrik to create a classic graphic style to celebrate and promote new partnership.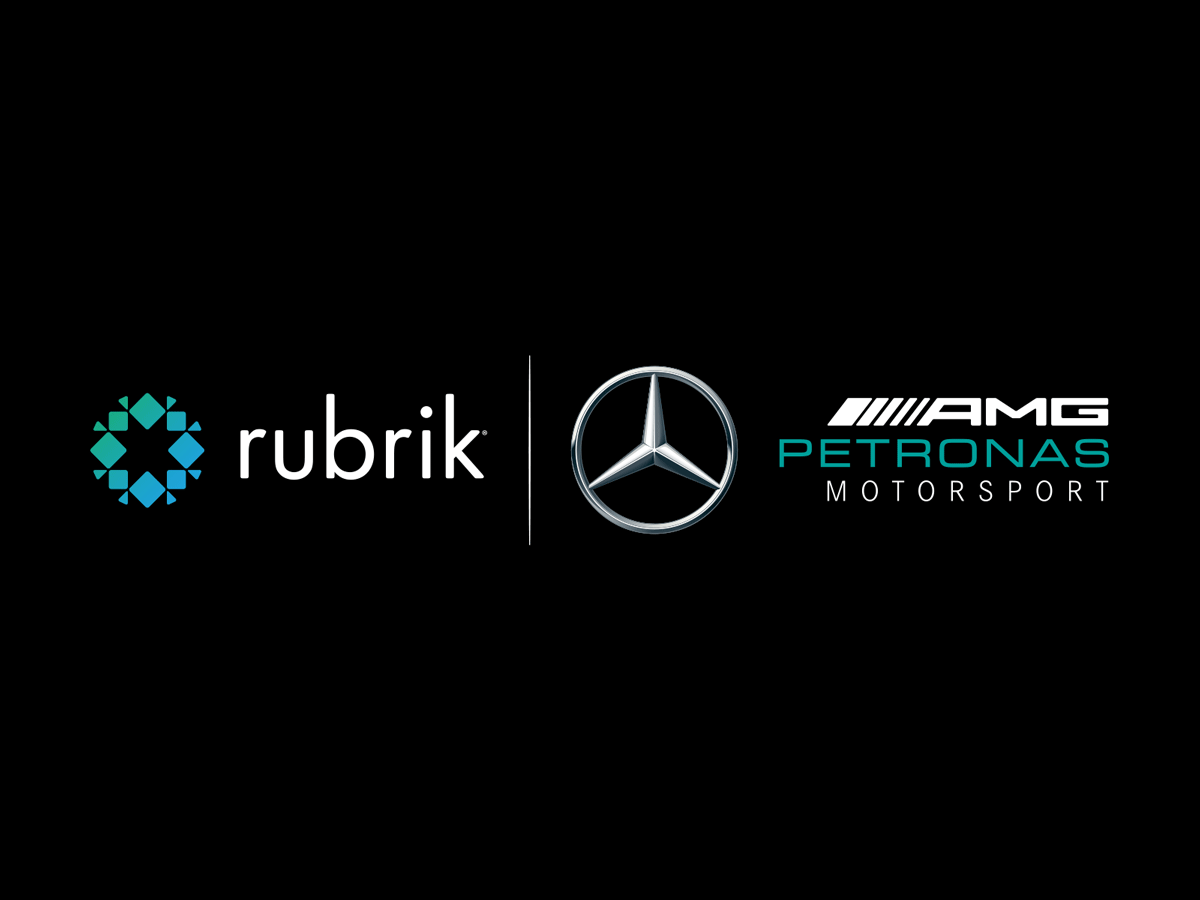 Winning technology
Back in September 2017, our client Rubrik and Mercedes-AMG Petronas Motorsport announced a new partnership. With data volumes, backup and recovery requirements becoming ever more demanding in Formula One, the team has invested in world-class technology in order to stay ahead of the game. To celebrate this new partnership, the companies organised an event at the team's Brackley headquarters – we were asked to create a graphic style and a range of design collateral for the event.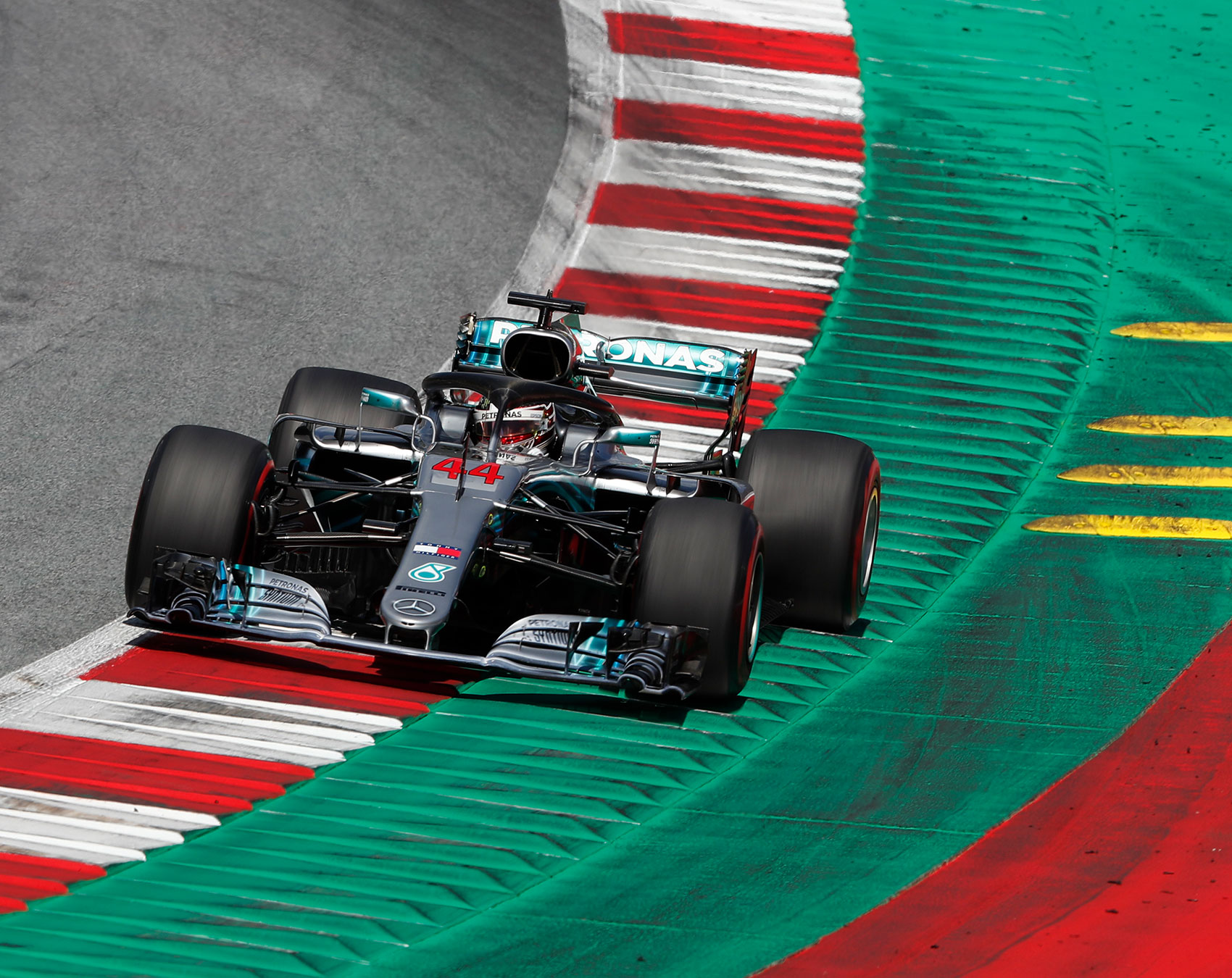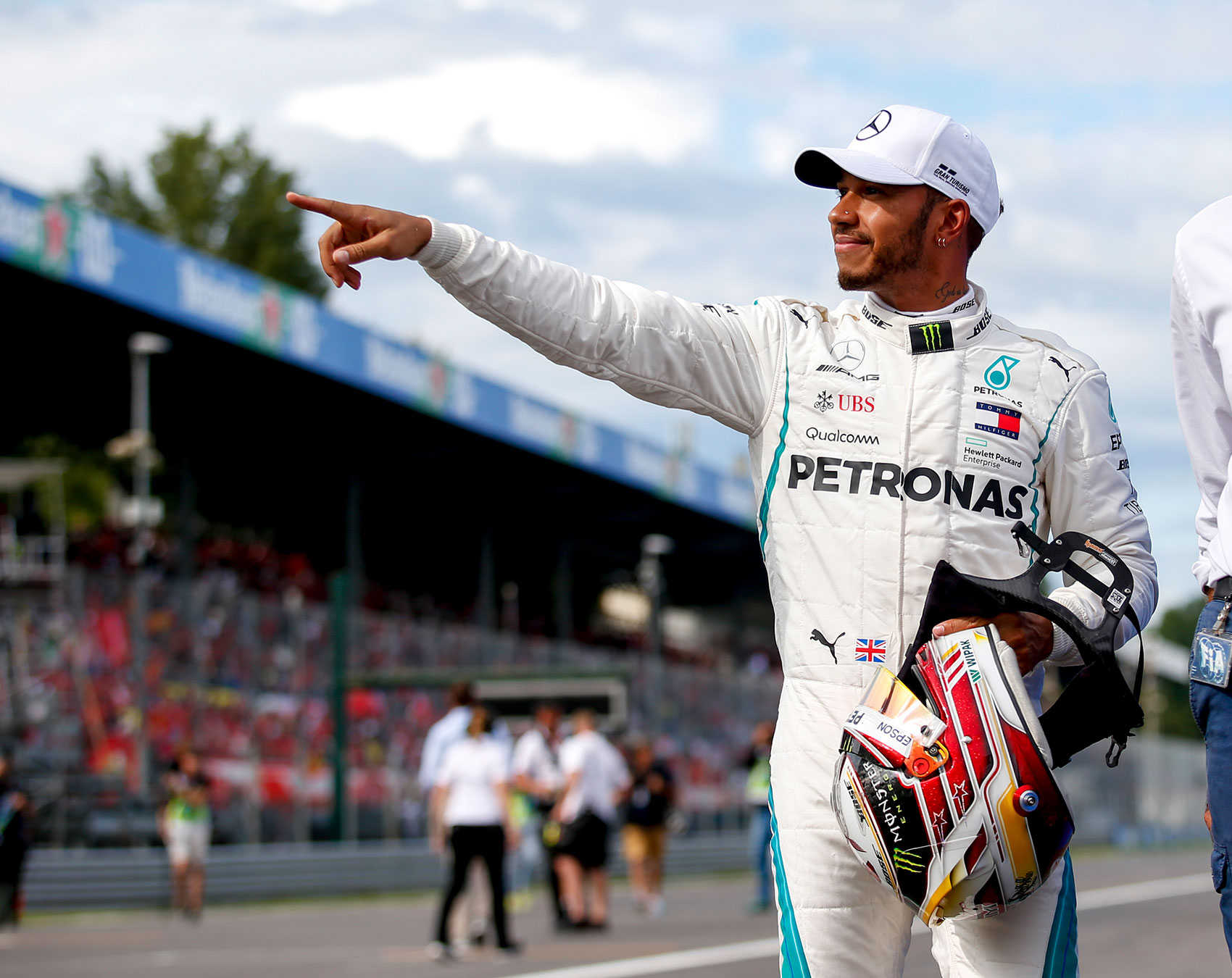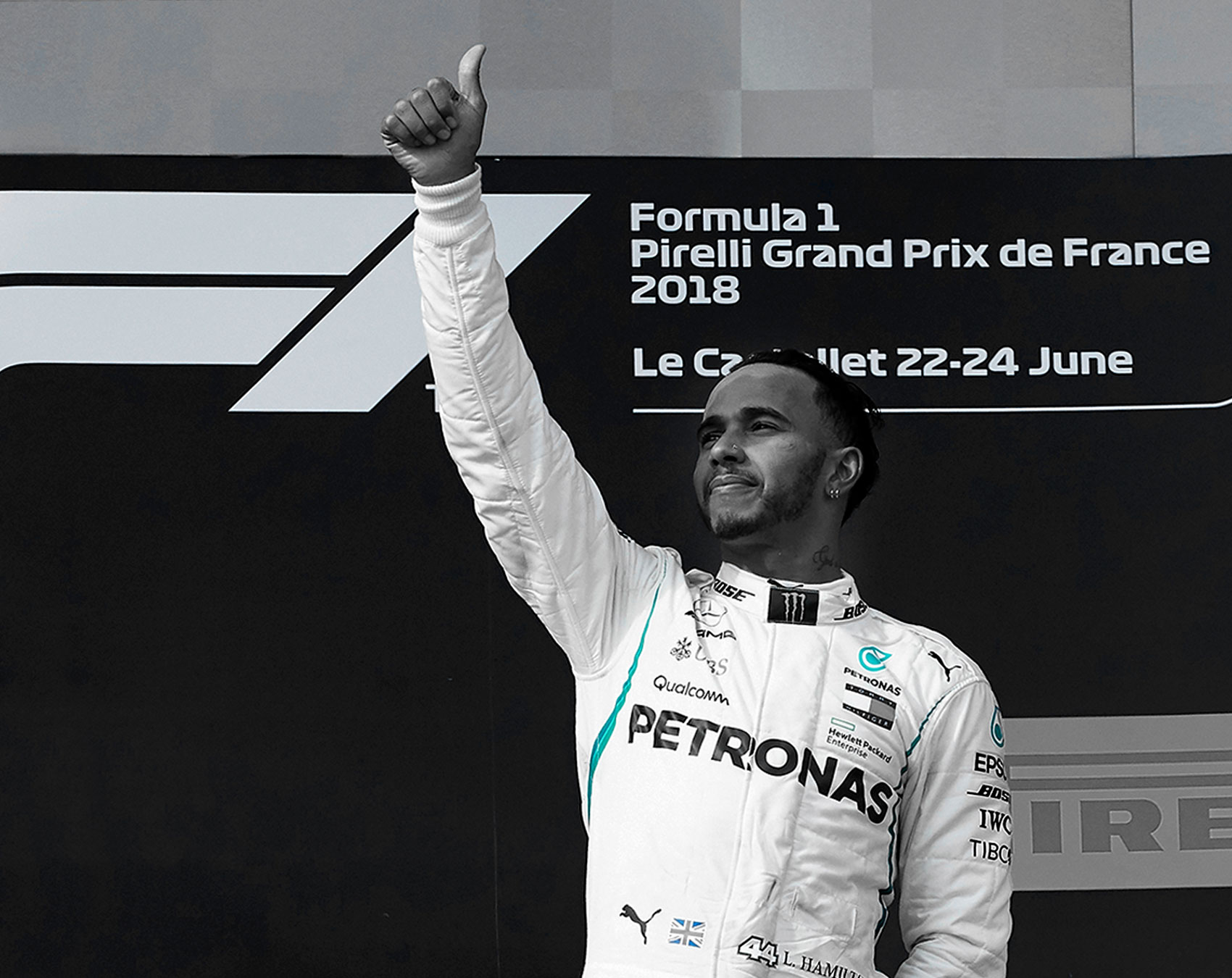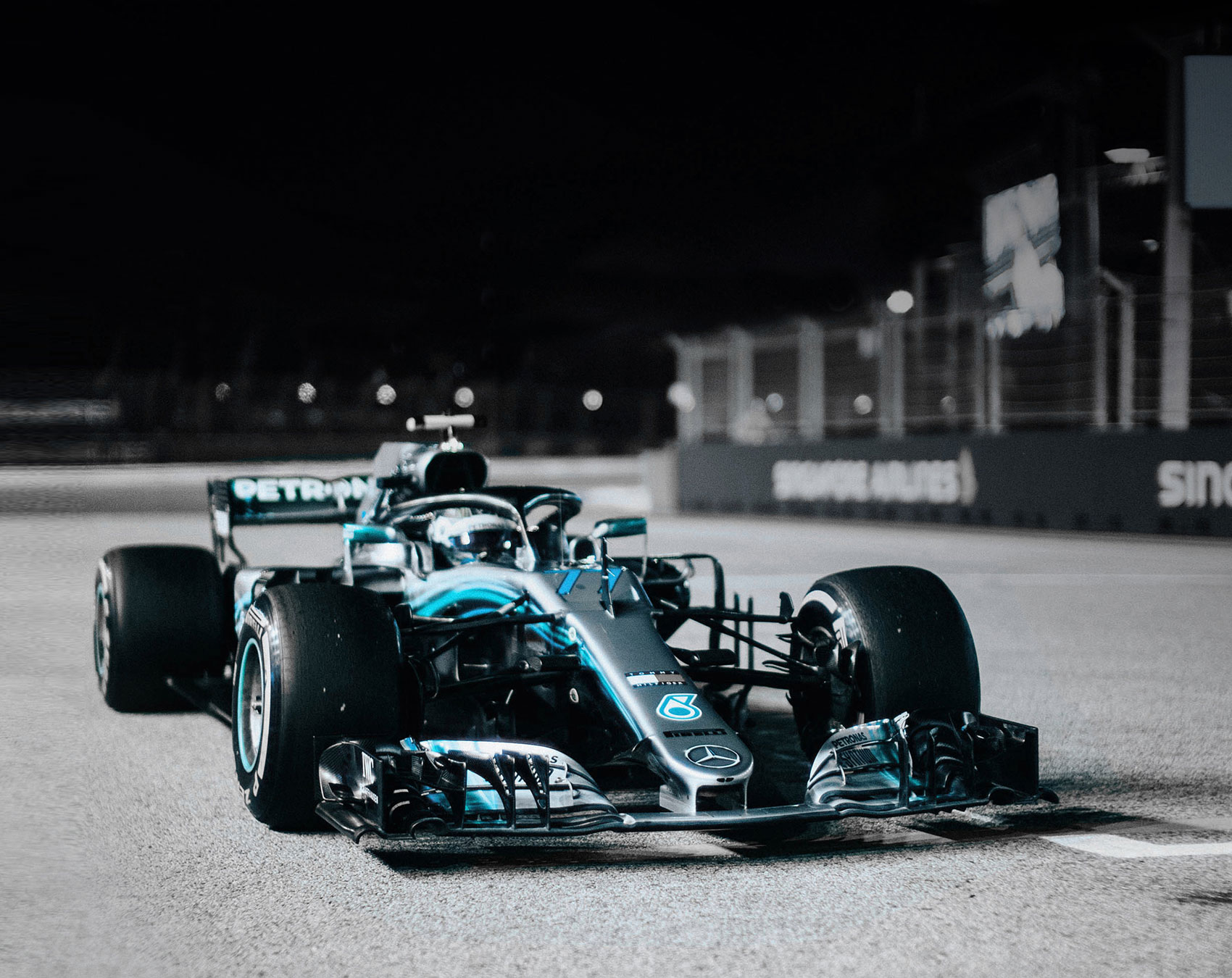 Image treatment
We looked for something that could seamlessly connect the two brands, to make this dual-branded event work for both companies. Both companies use a similar teal in their primary colour palette, so we decided to use this in the imagery and typography. With a wealth of fantastic photographs from Mercedes-AMG Petronas Motorsport, we edited the images to be displayed as black and white with just a hint of the teal. This worked effectively for creating a consistent look and feel for the event, whist promoting the colour palette of both brands.

Helping to spread the word, fast
Speed and simplicity is what Rubrik is all about, easy-to-use technology that develops and responds fast. We came up with a range of language positioned around speed, the teams and winning. This all fed into promoting the partnership and the event itself, to do this we created a social media campaign, a small website and printed invitations.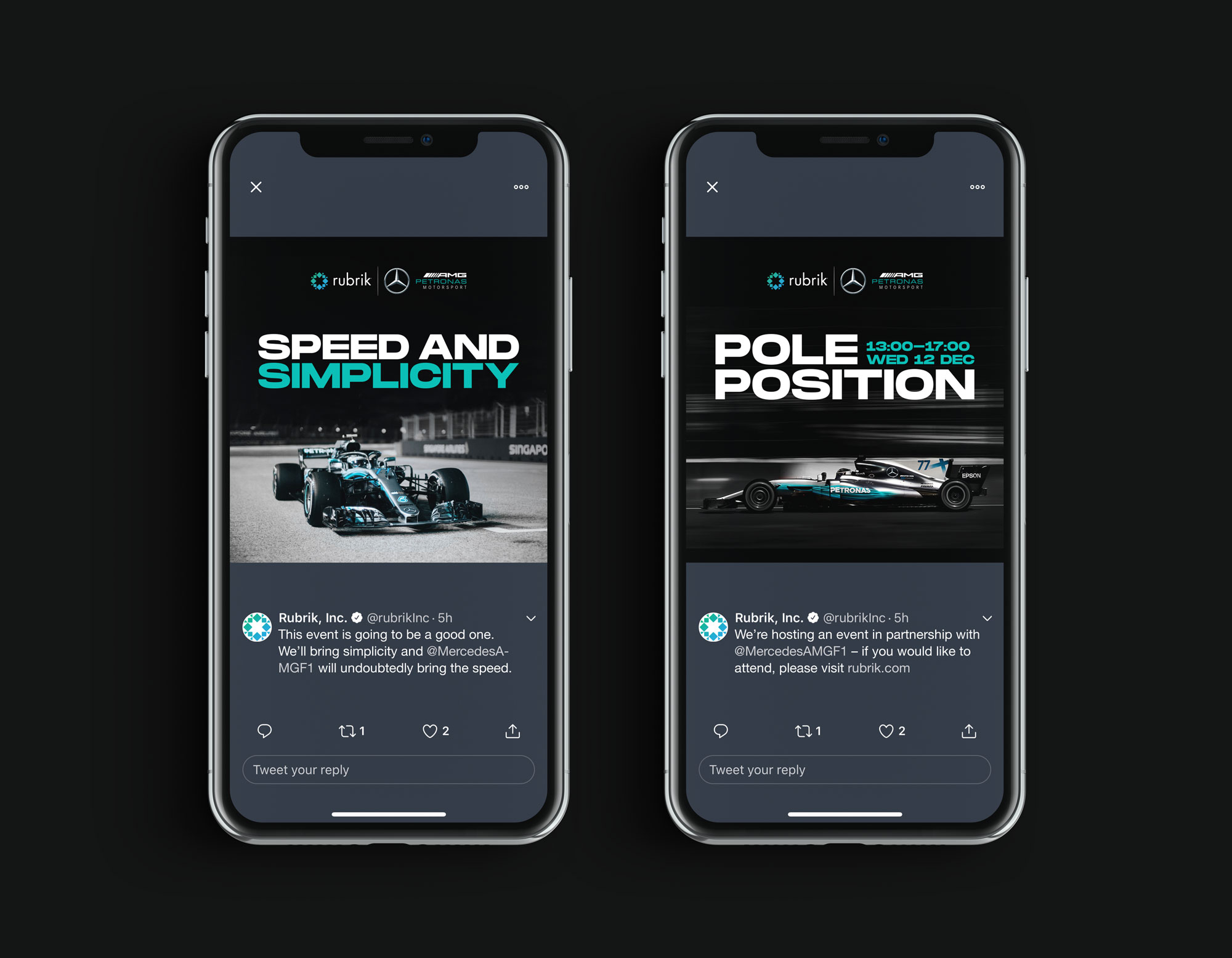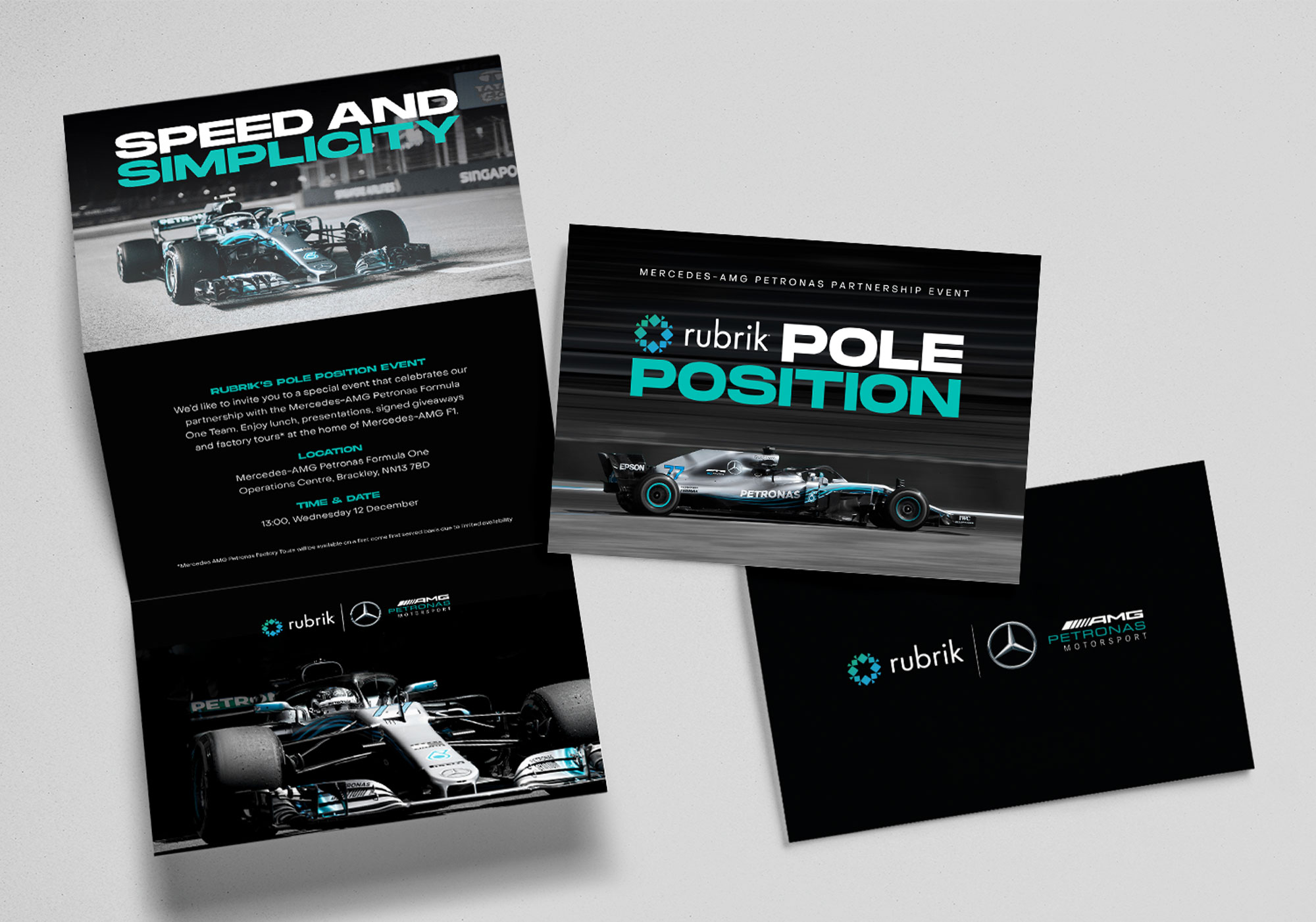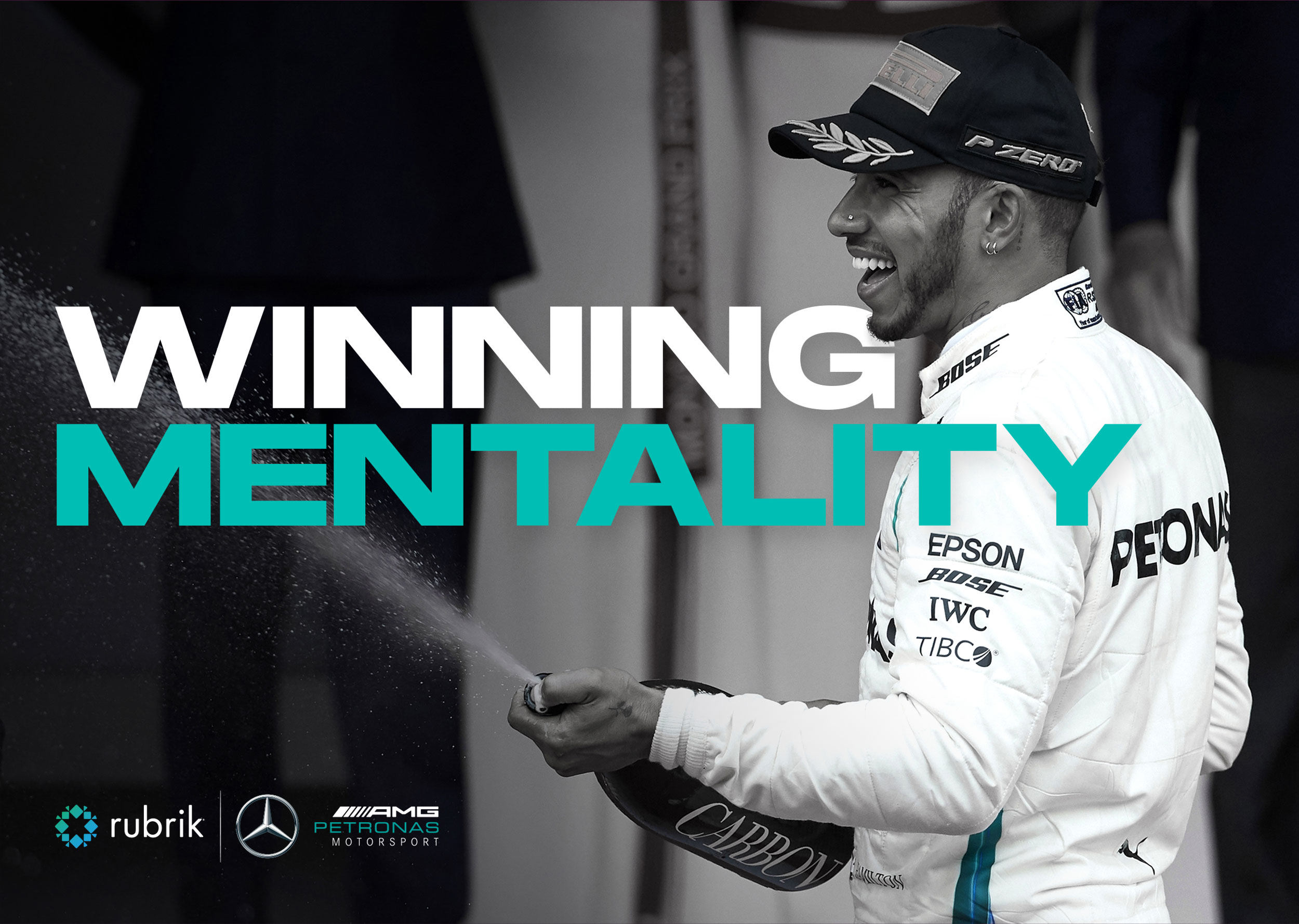 Celebrating and announcing the event with some classic print
The event that took place in the Mercedes-AMG Petronas Motorsport Headquarters was a huge success with talks about the partnership and companies and a tour of the factory. We designed a range of printed and large format collateral for the event using the coherent style from the previous phase of the project. This has been a brilliant project to be part of and as always we loved being Rubrik's creative partner.