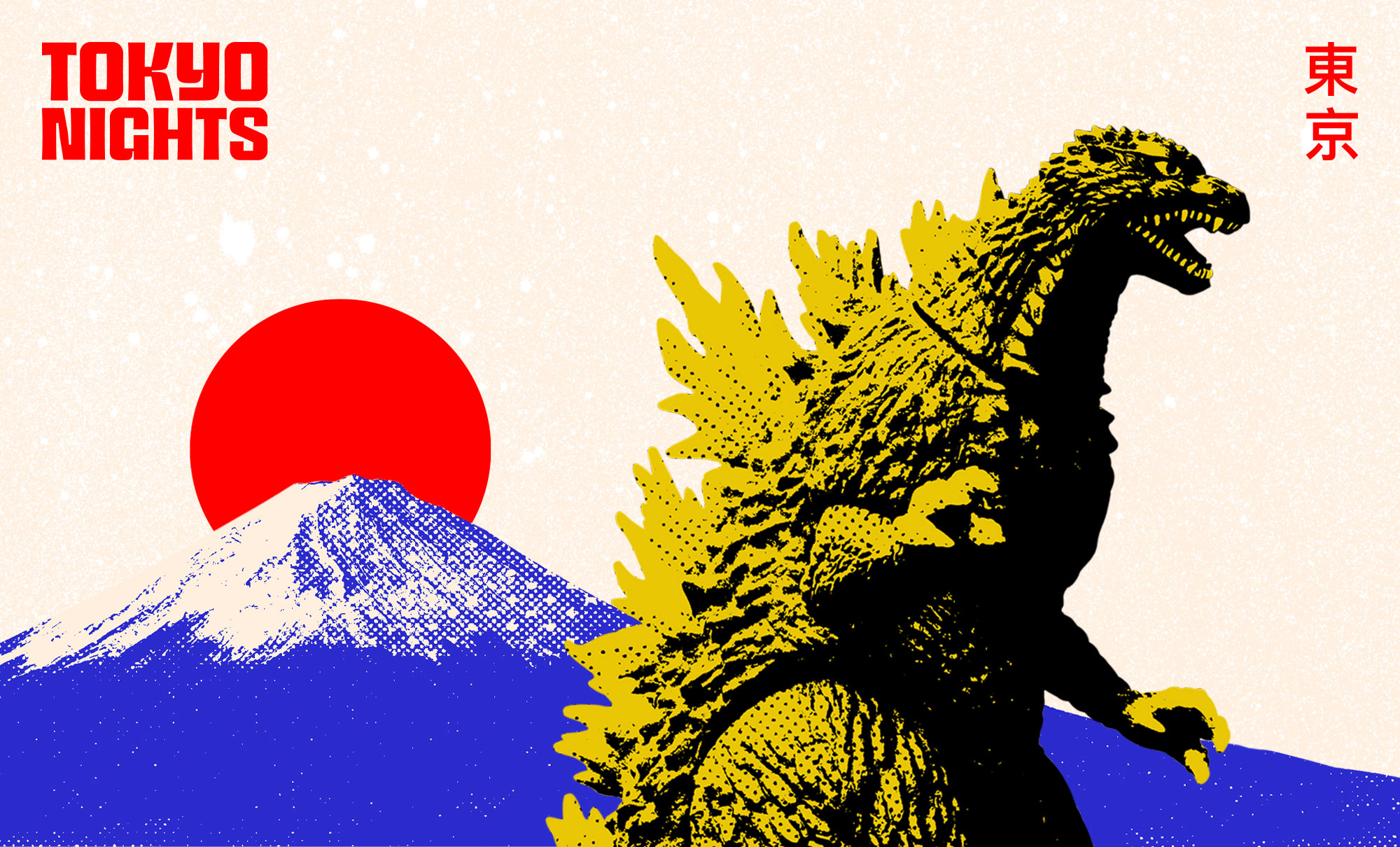 Tokyo Nights
Creating a brand for Wales' newest Japanese restaurant inspired by Tokyo's vibrant spirit and food culture.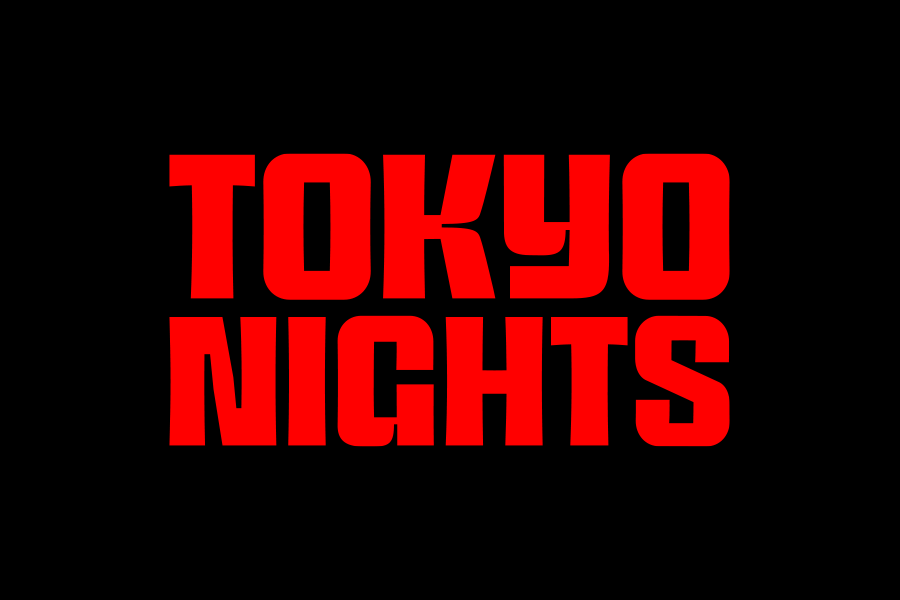 Late night Tokyo
Inspired by a trip to the bright lights and fragrant smells of the side streets of Tokyo, the good people behind this new concept are bringing their take on Japan's popular streetfood and Izakaya dishes to Wales. 
We were approached to create a new brand that celebrates the eclectic and sometimes eccentric design and pop culture found in Japanese aesthetics whilst showcasing the new and delicious food Tokyo Nights will be offering. 
In terms of design there are few places in the world that are as inspiring and liberating as Japan—clashing colours, cute illustrations and characters with mismatched type. It shouldn't work, but so often it does and more than that it can feel like a breath of fresh air design wise.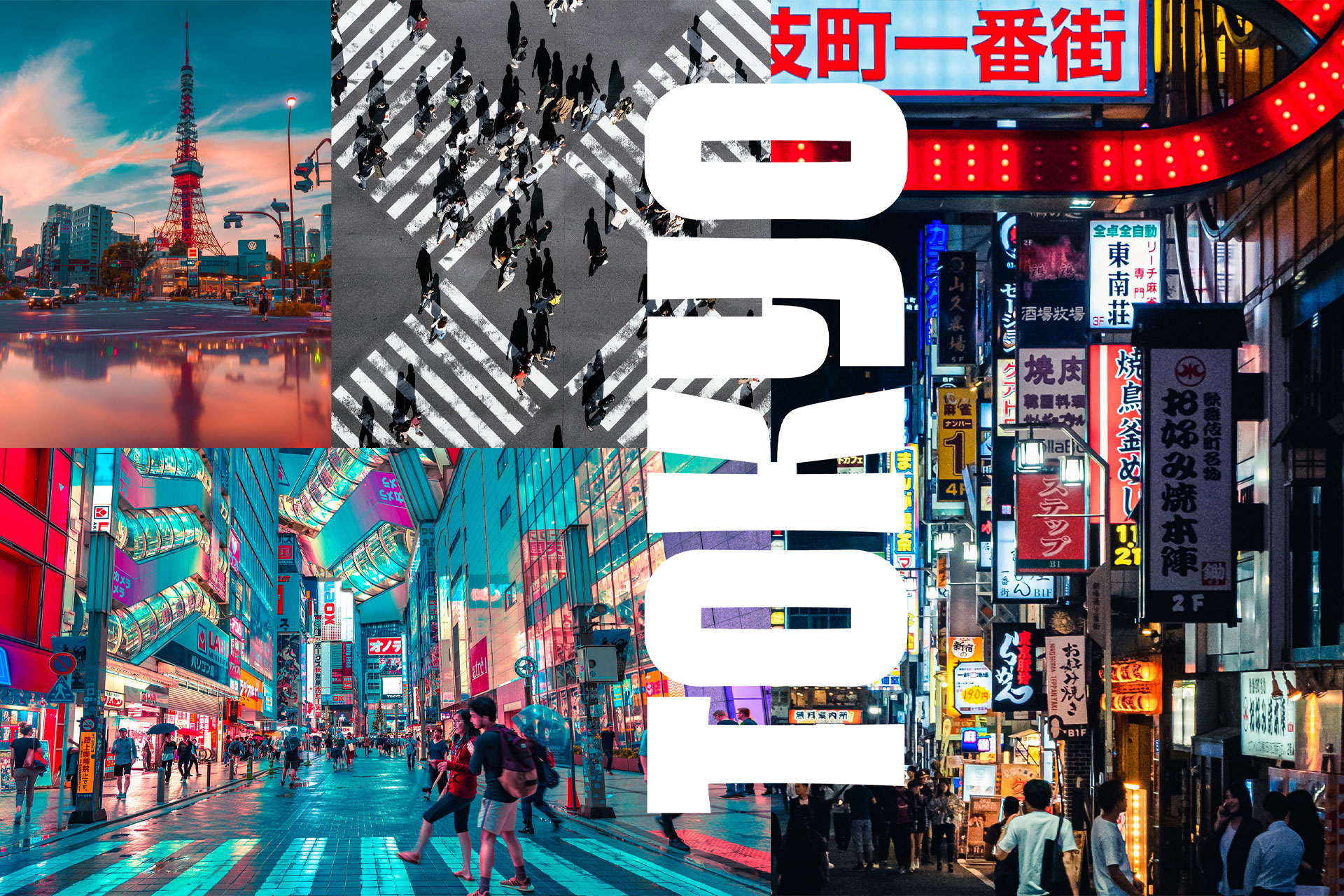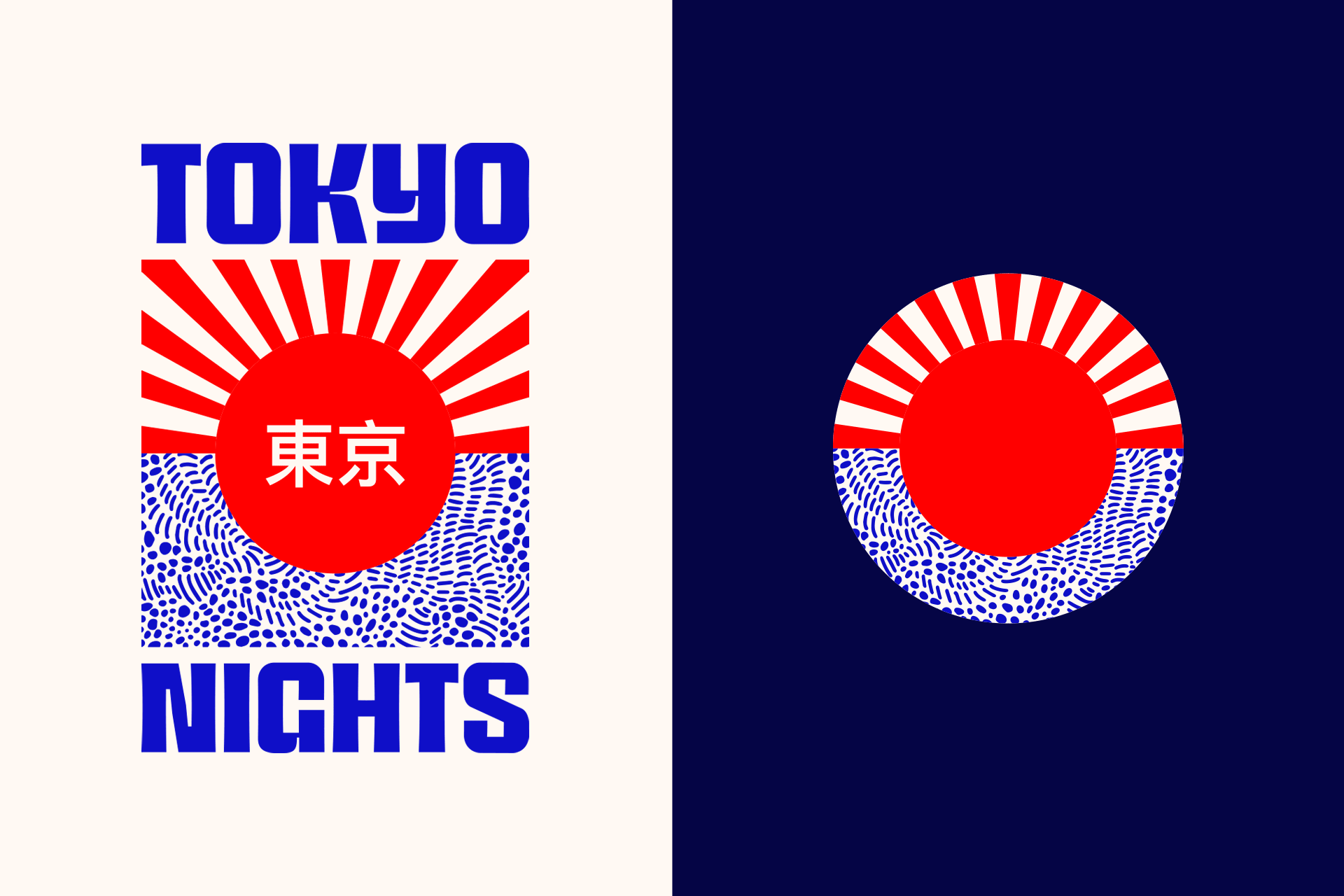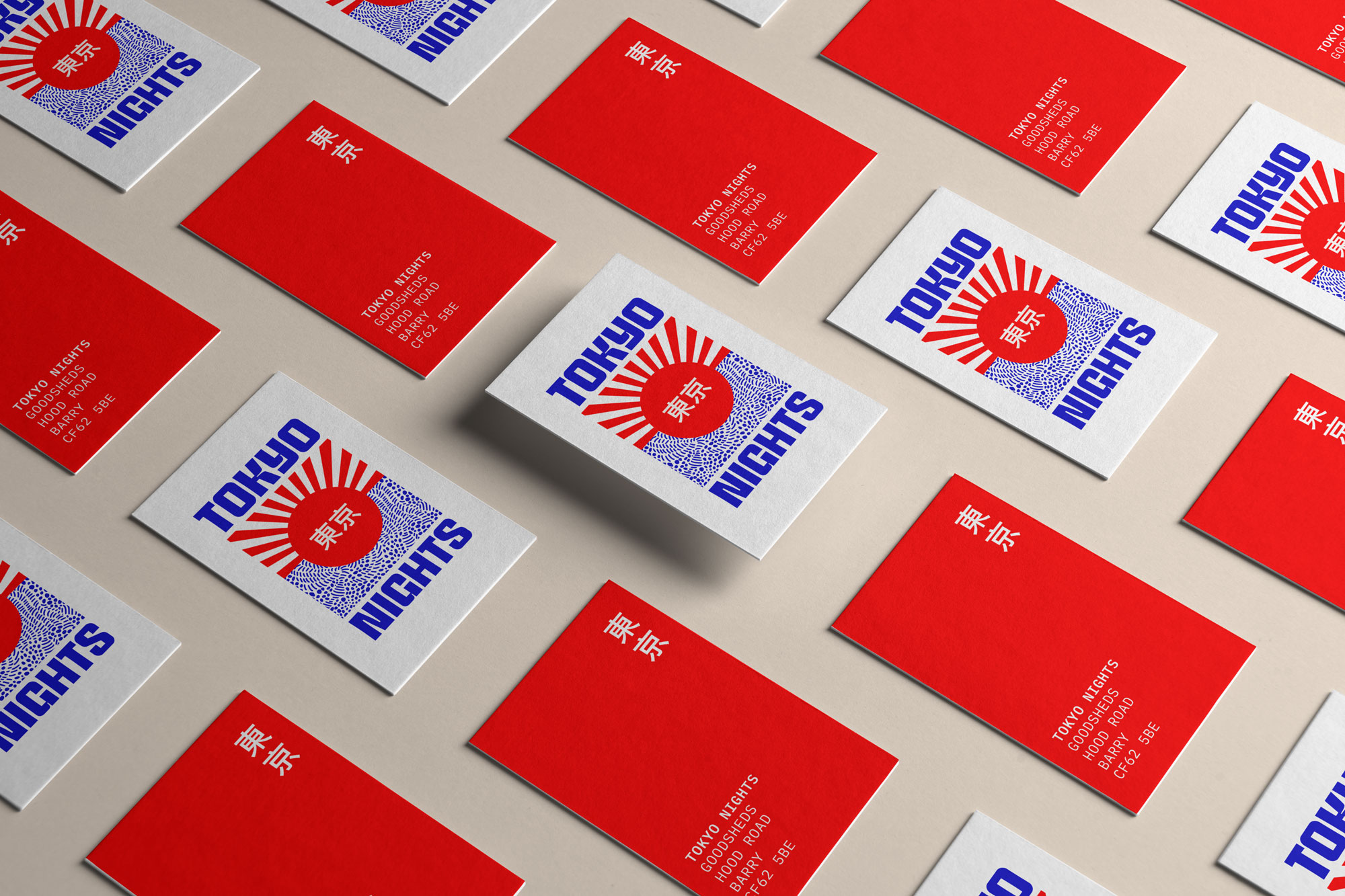 The logo is an explosion of bold colour with a unique take on the traditional red rising sun paired with a busy, expressive pattern, all contained in boxes that are reminiscent of the chaotic yet somehow ordered signage found on Tokyo's streets. These are framed by an original and bold headline typeface with an Asian feel spelling out the name of the restaurant.

The colour palette backs up the joyously chaotic design style with vibrant and clashing colours complimented by the delicate patterns, traditional imagery and cheeky copy, literally.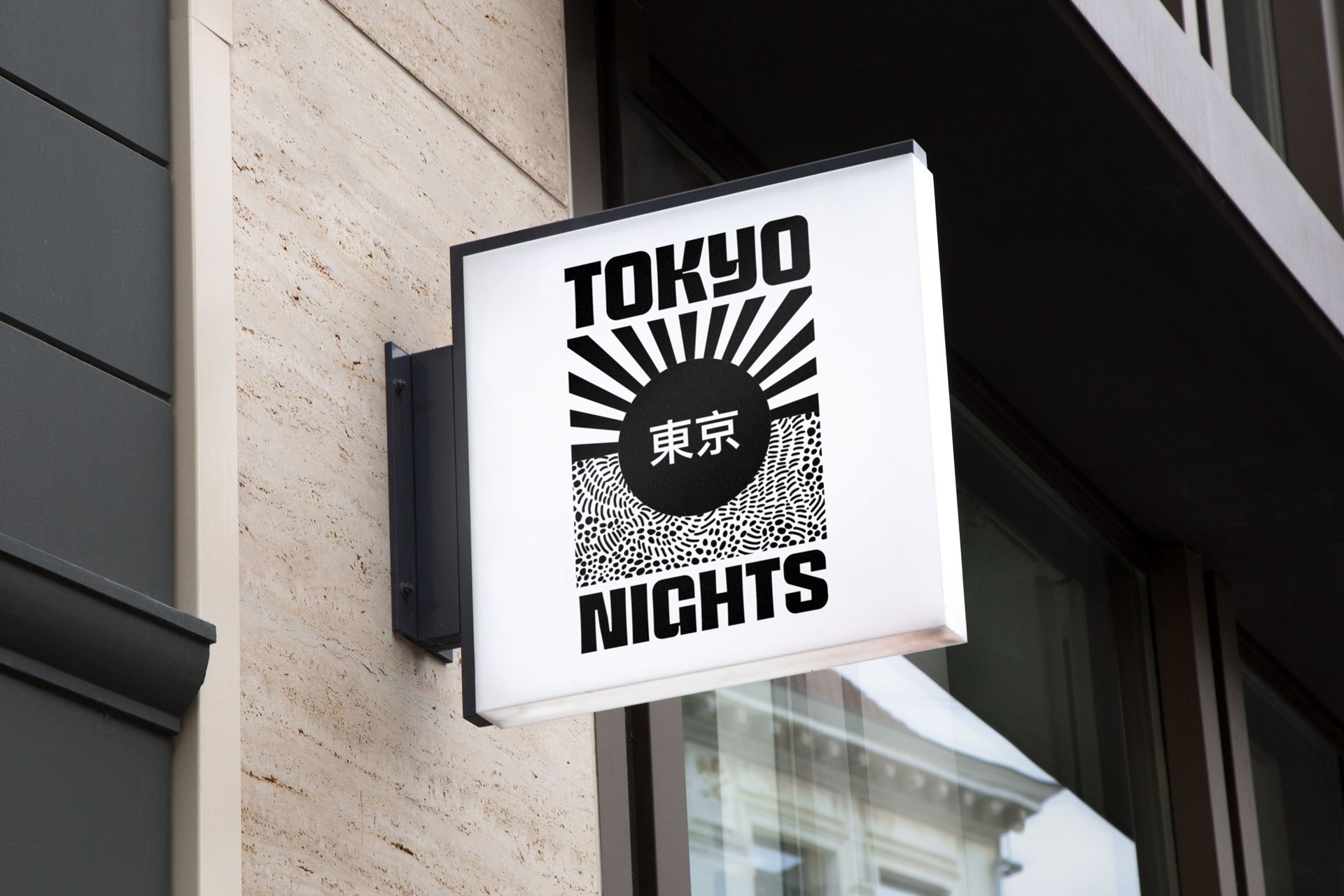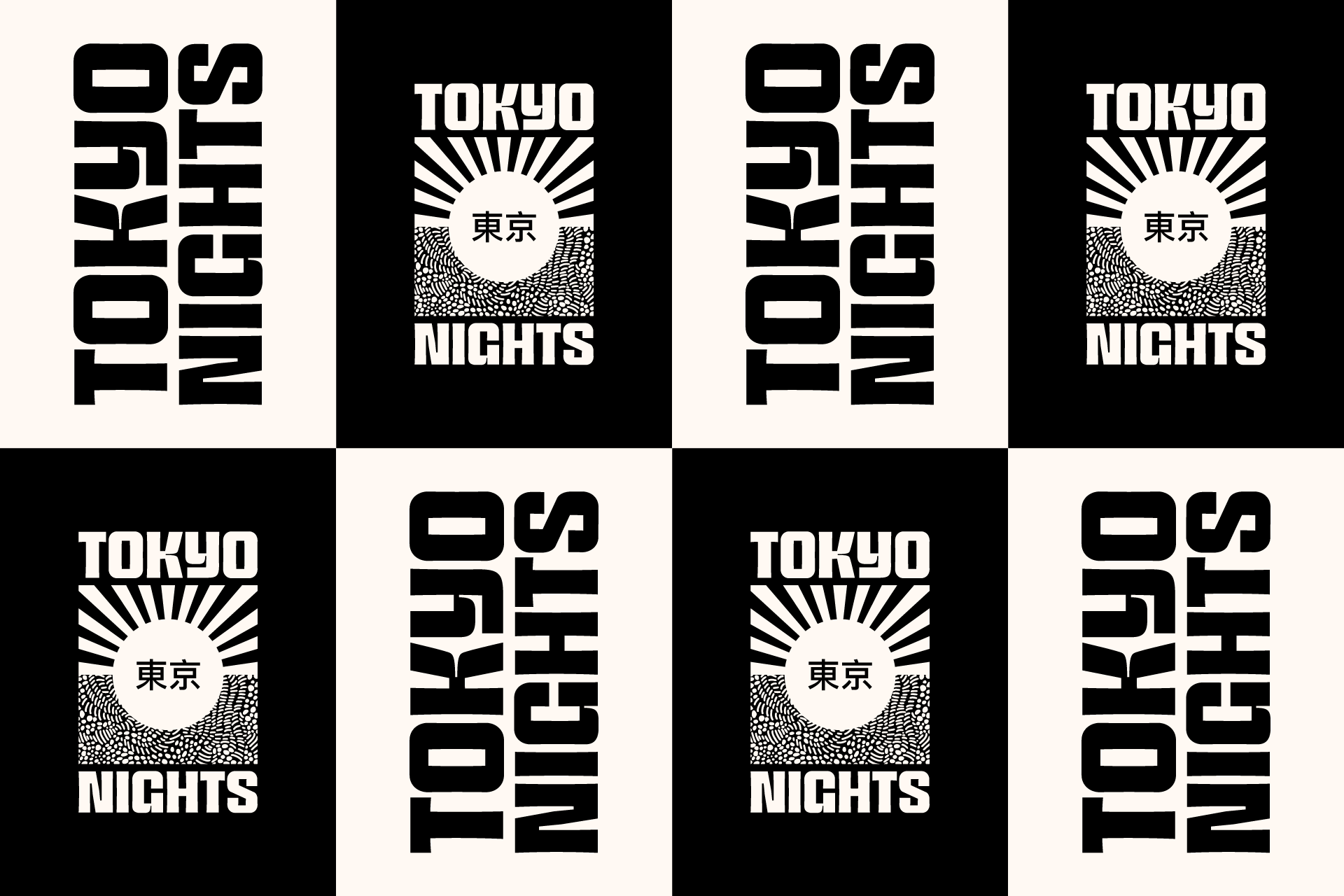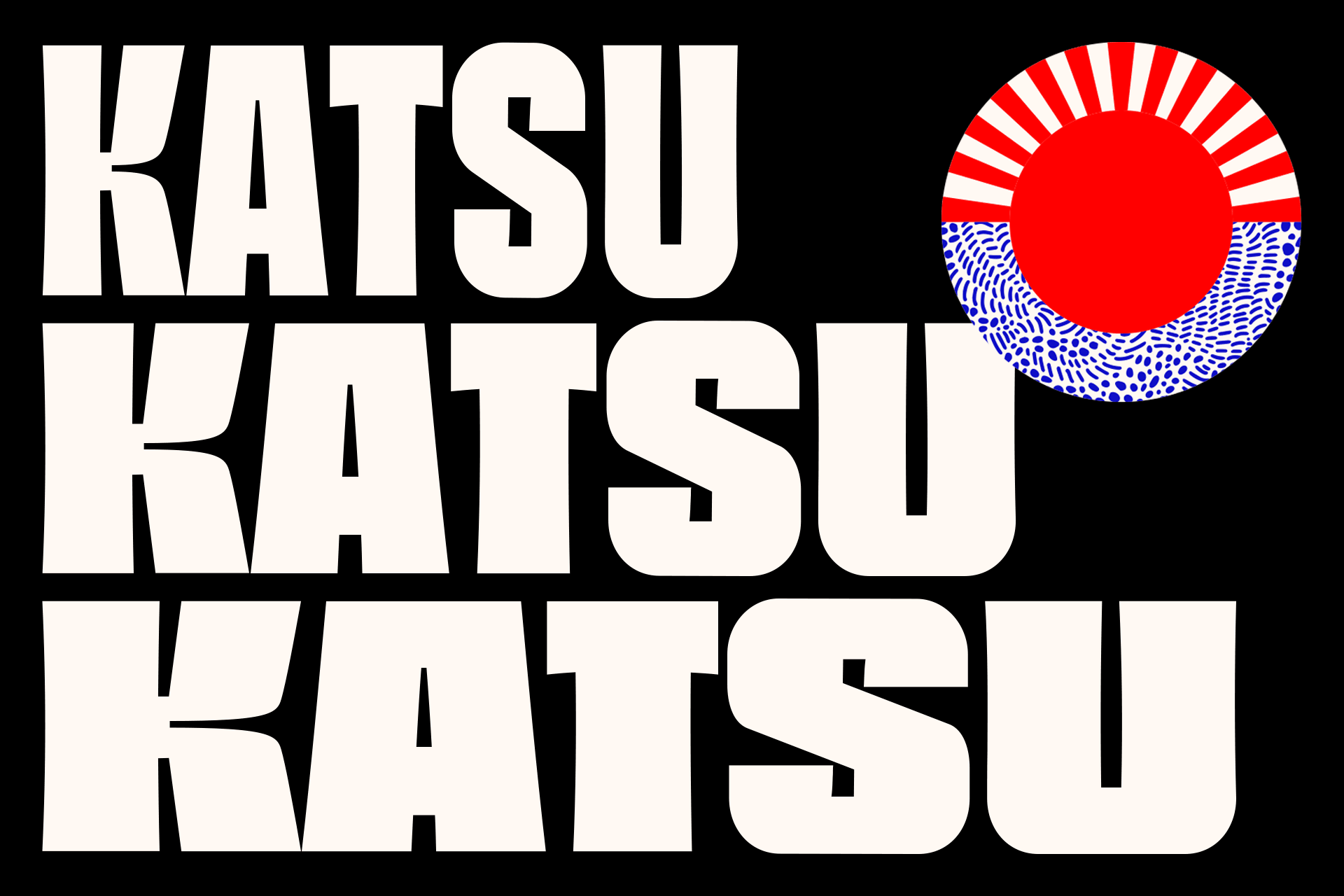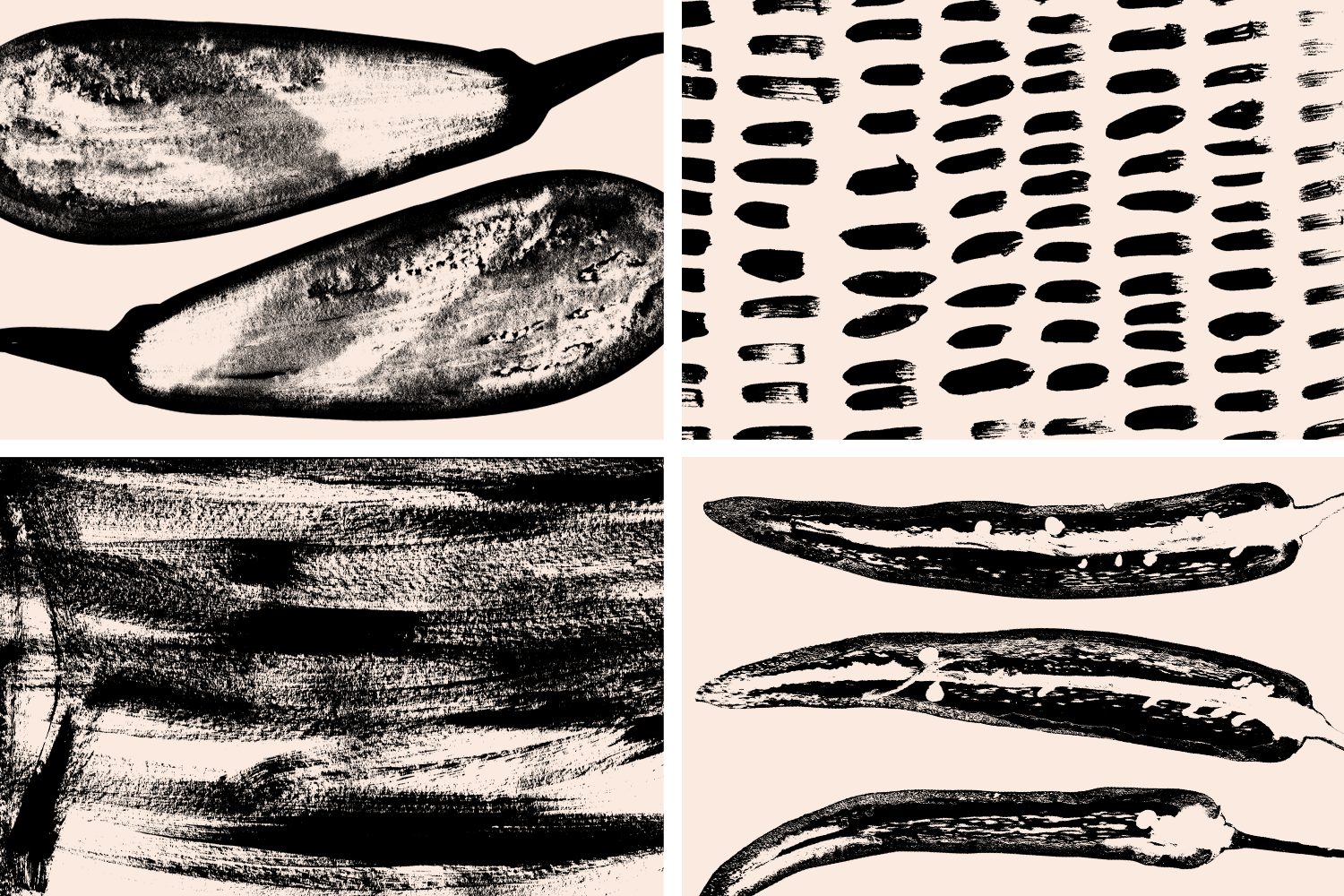 Wabi Sabi
We felt this project was perfect for collaboration so we approached brilliant local artist and designer, Jacob Cozens. Research inevitably saw us stumble upon the concept of Wabi Sabi, an ancient worldview that reflects this traditional Asian aesthetic. It urges us to accept the imperfection and transience of life, to feel more satisfaction with ourselves and what we have, even if it isn't perfect. We can get behind that!
This led us to everything from scanning cuts of fresh vegetables, images of Godzilla and Tetsujin to neon colours infused with delicate pattern.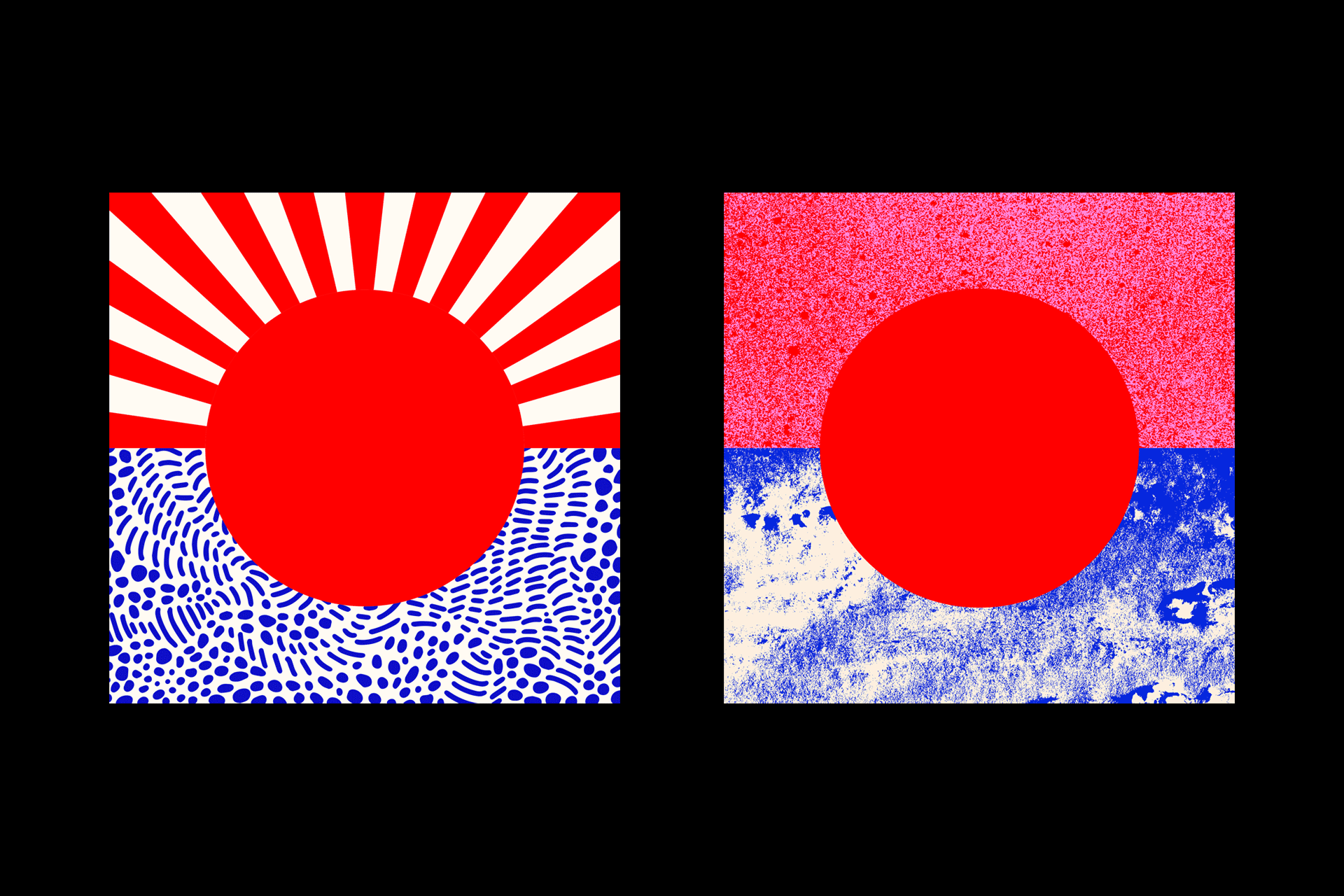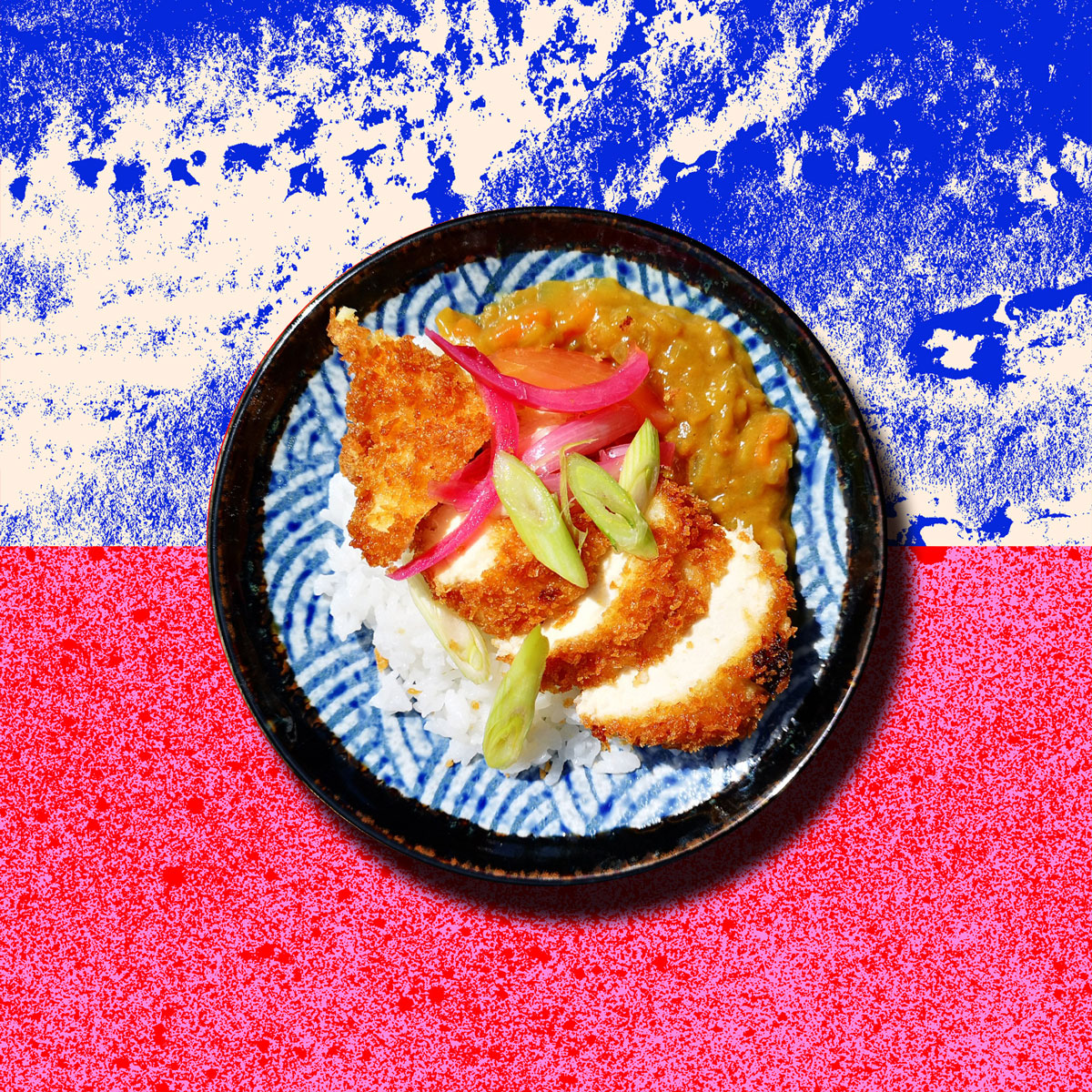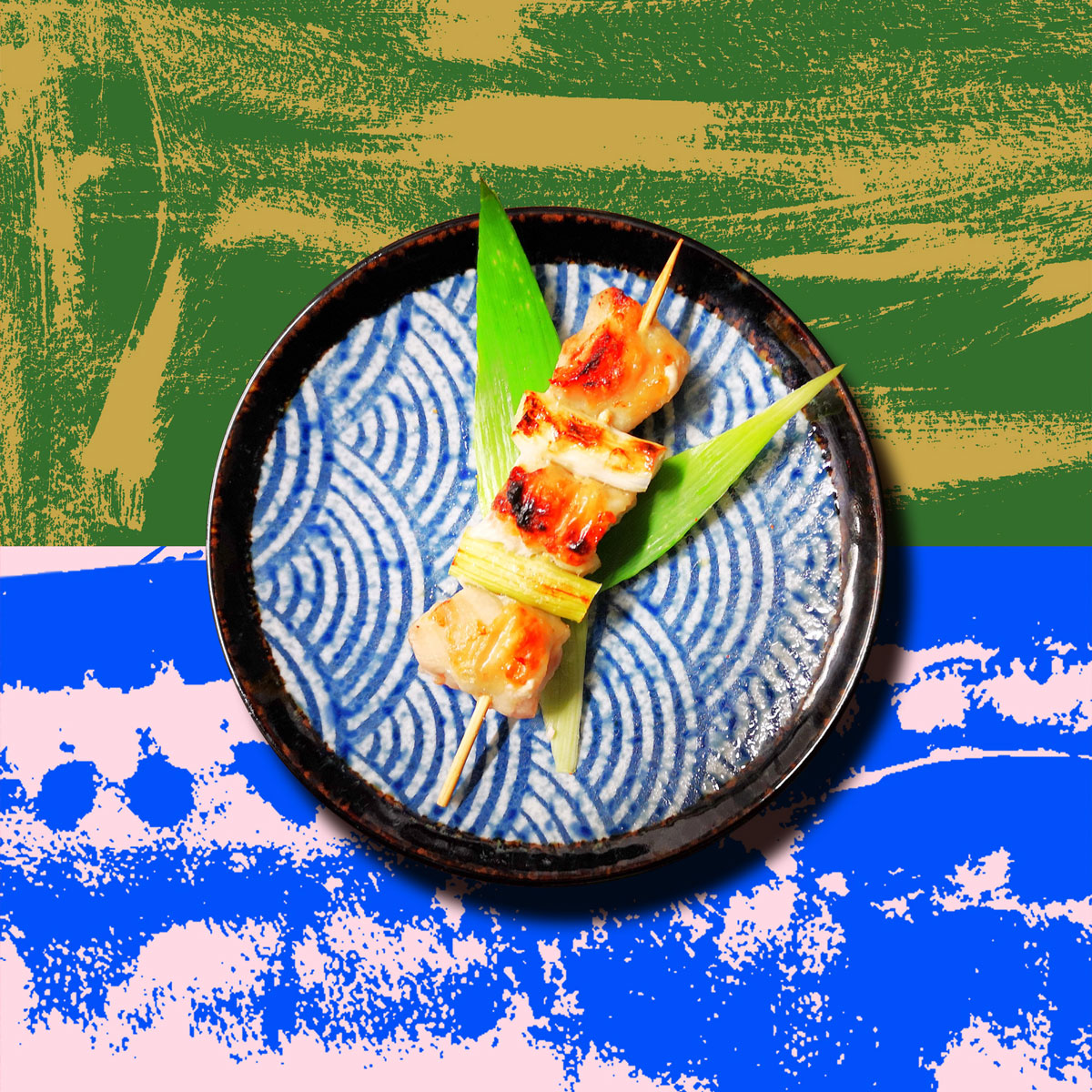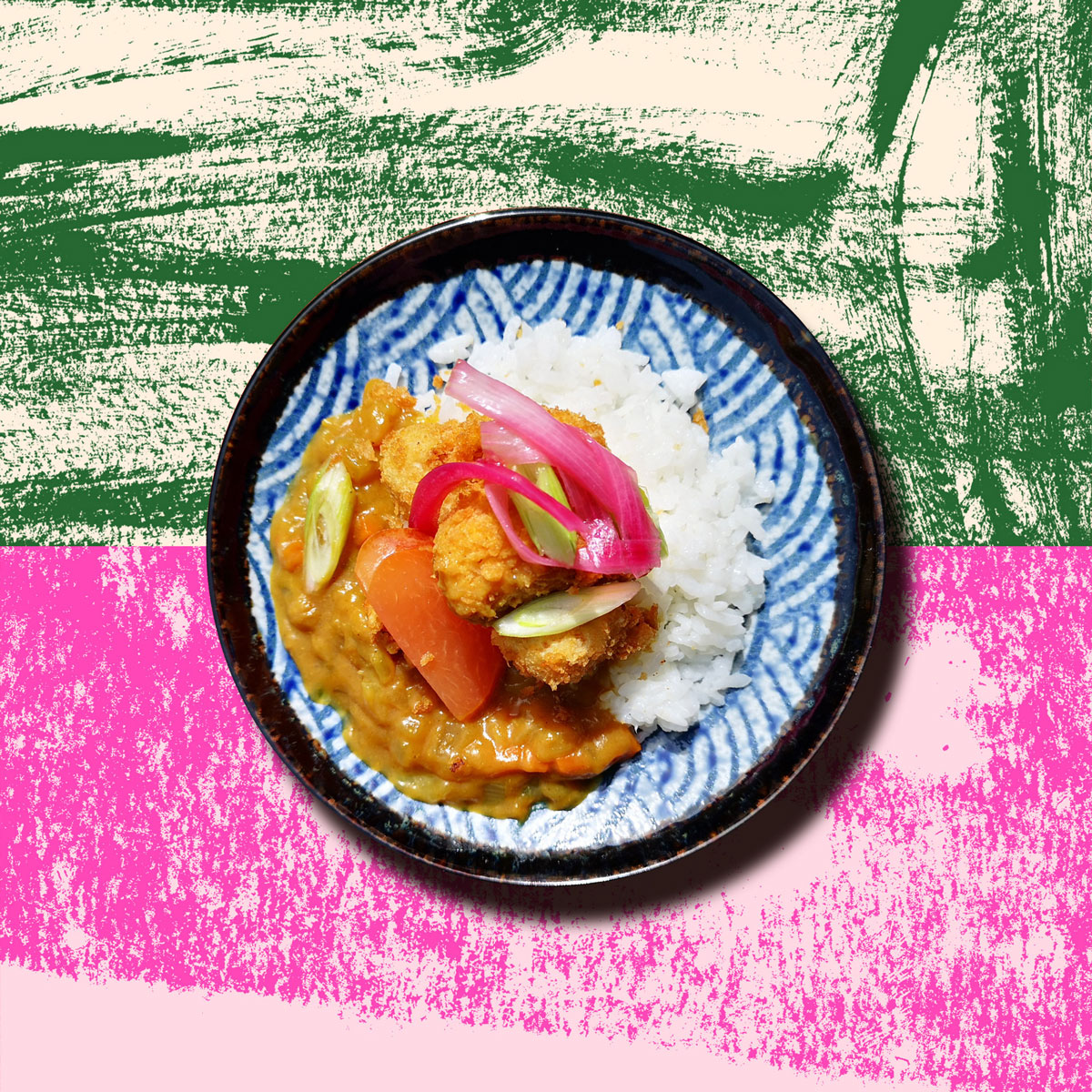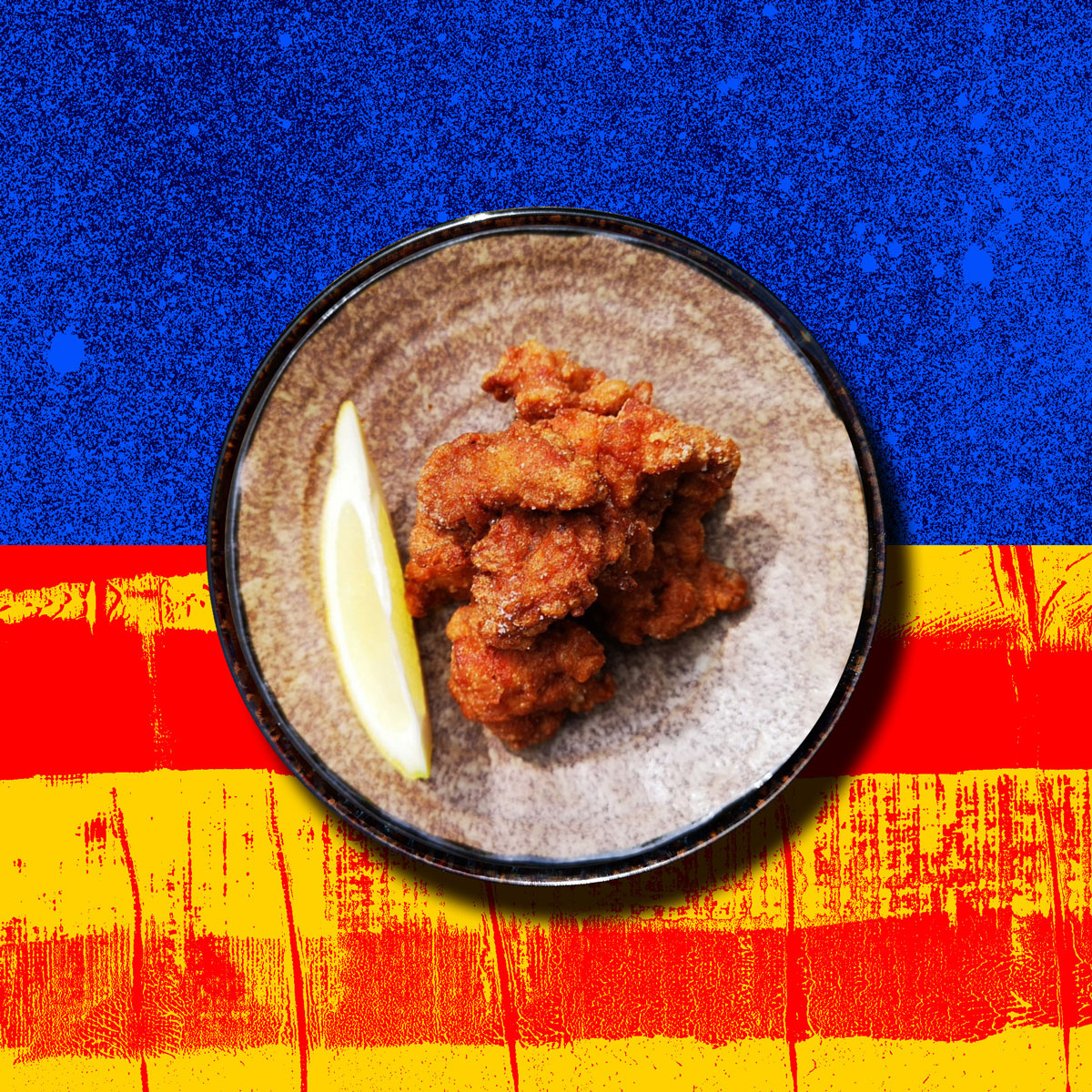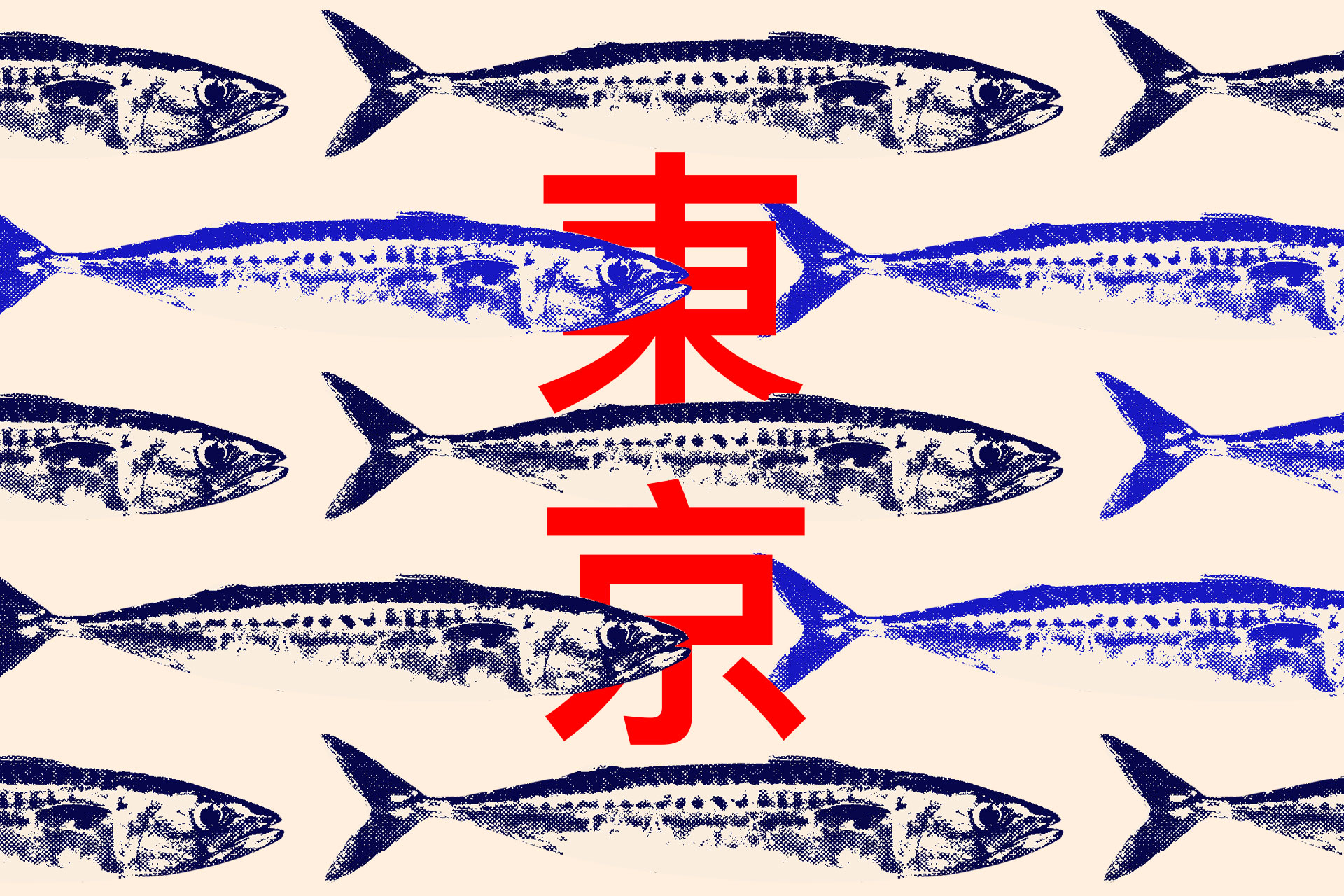 It inspired us further to be brave and experimental with colours, pattern and concepts for the branding and design style looking to celebrate the beauty of chaos. We love Tokyo Night's approach to their food, not looking to replicate traditional Japanese cooking and techniques but rather to create a new version, unique to the chef and location.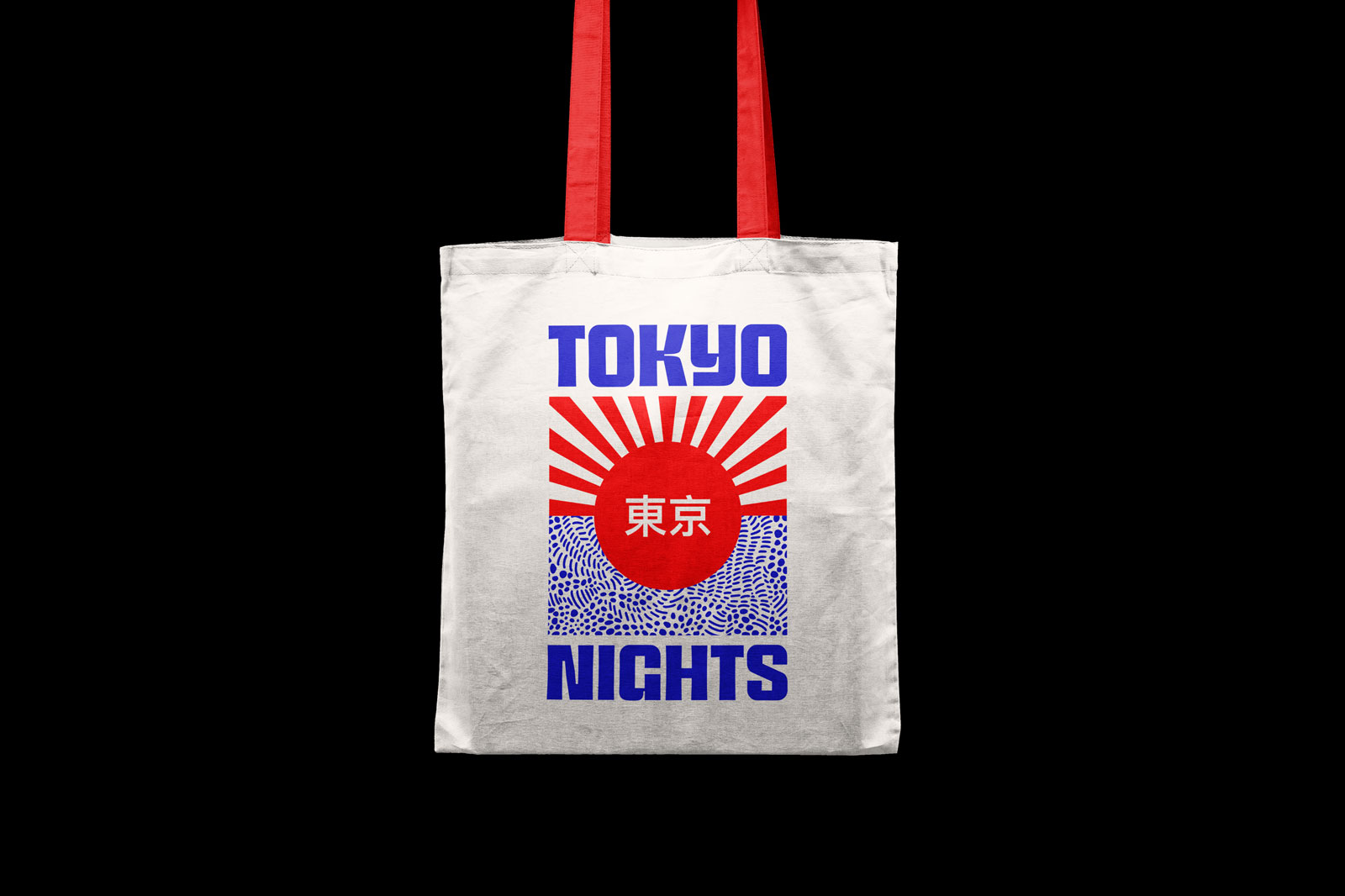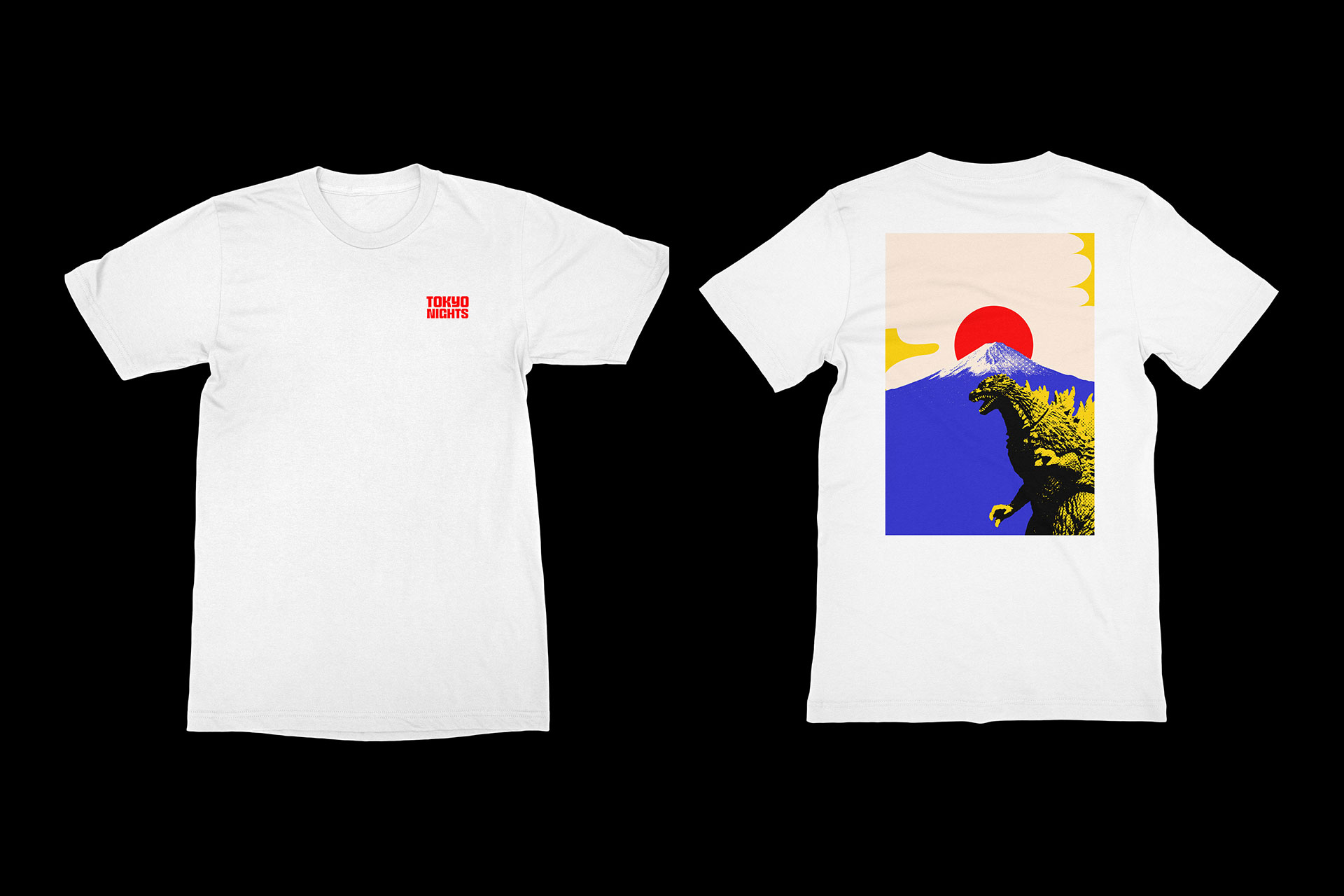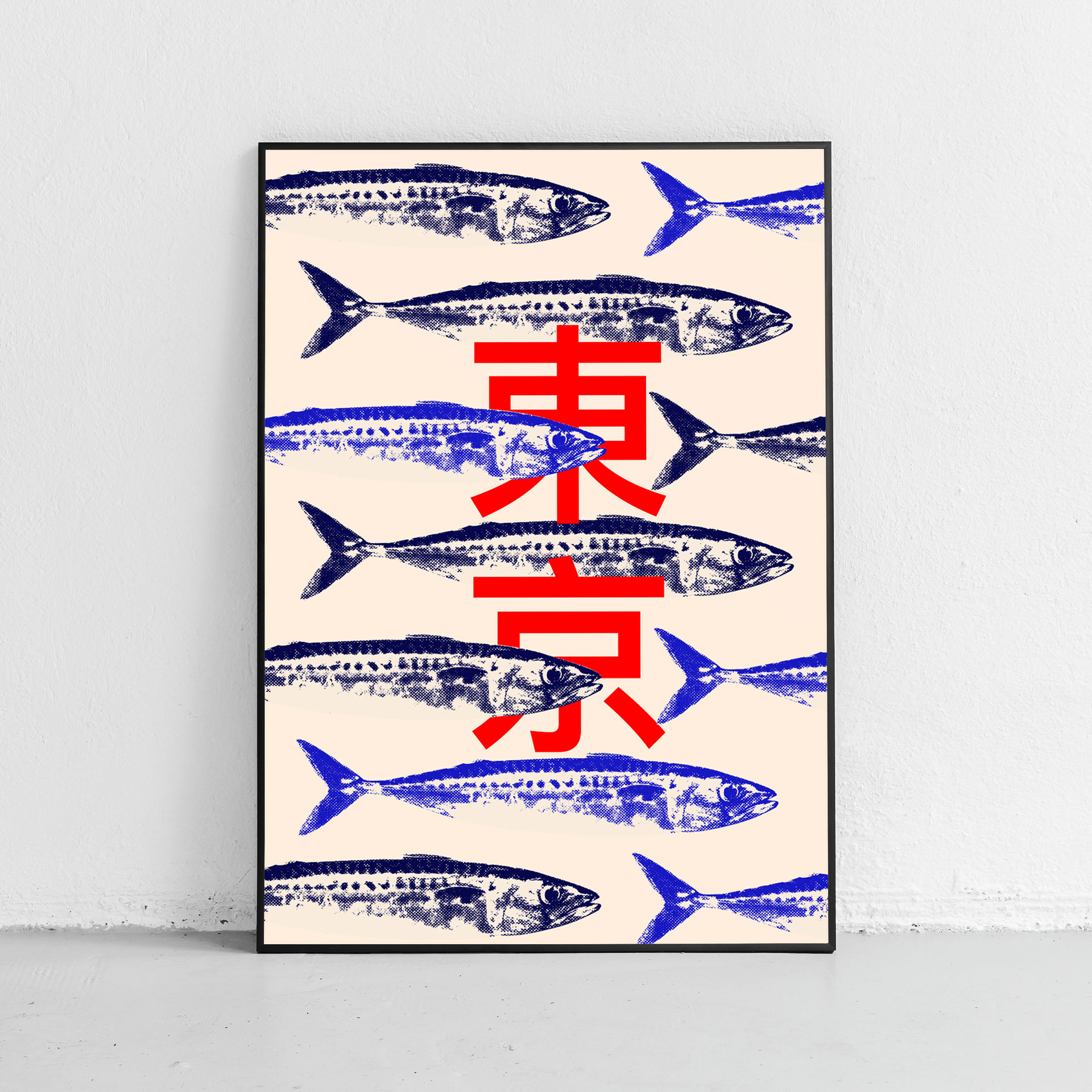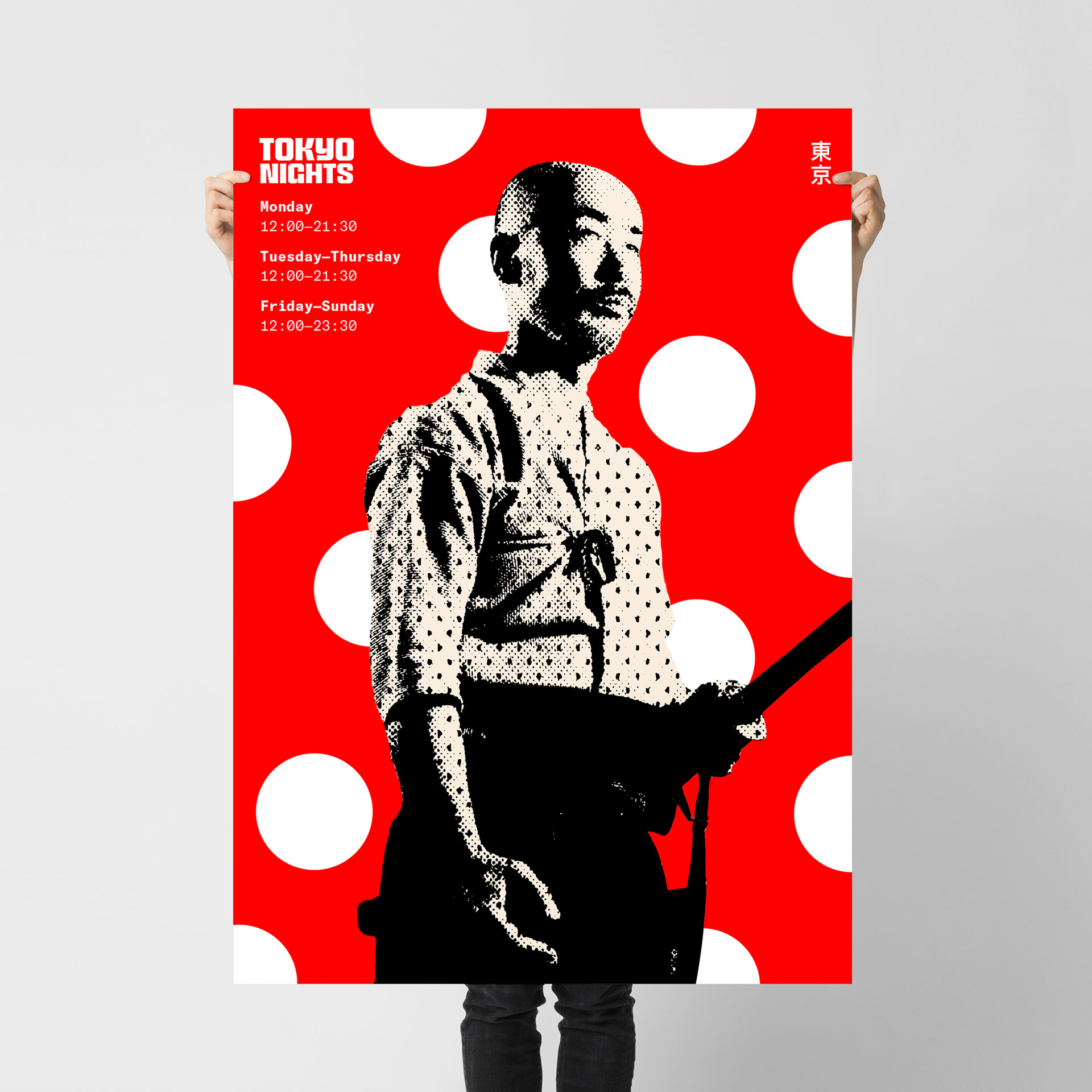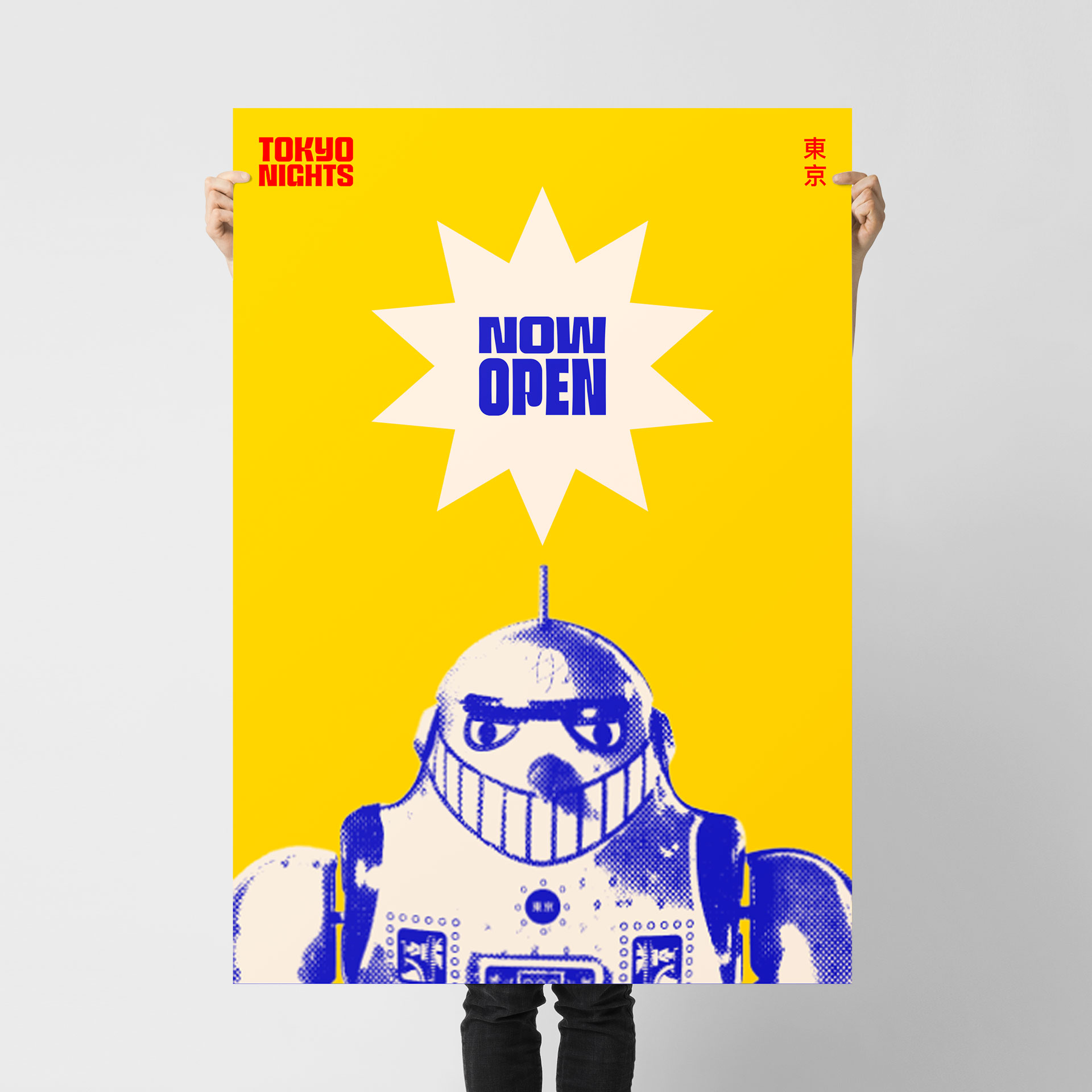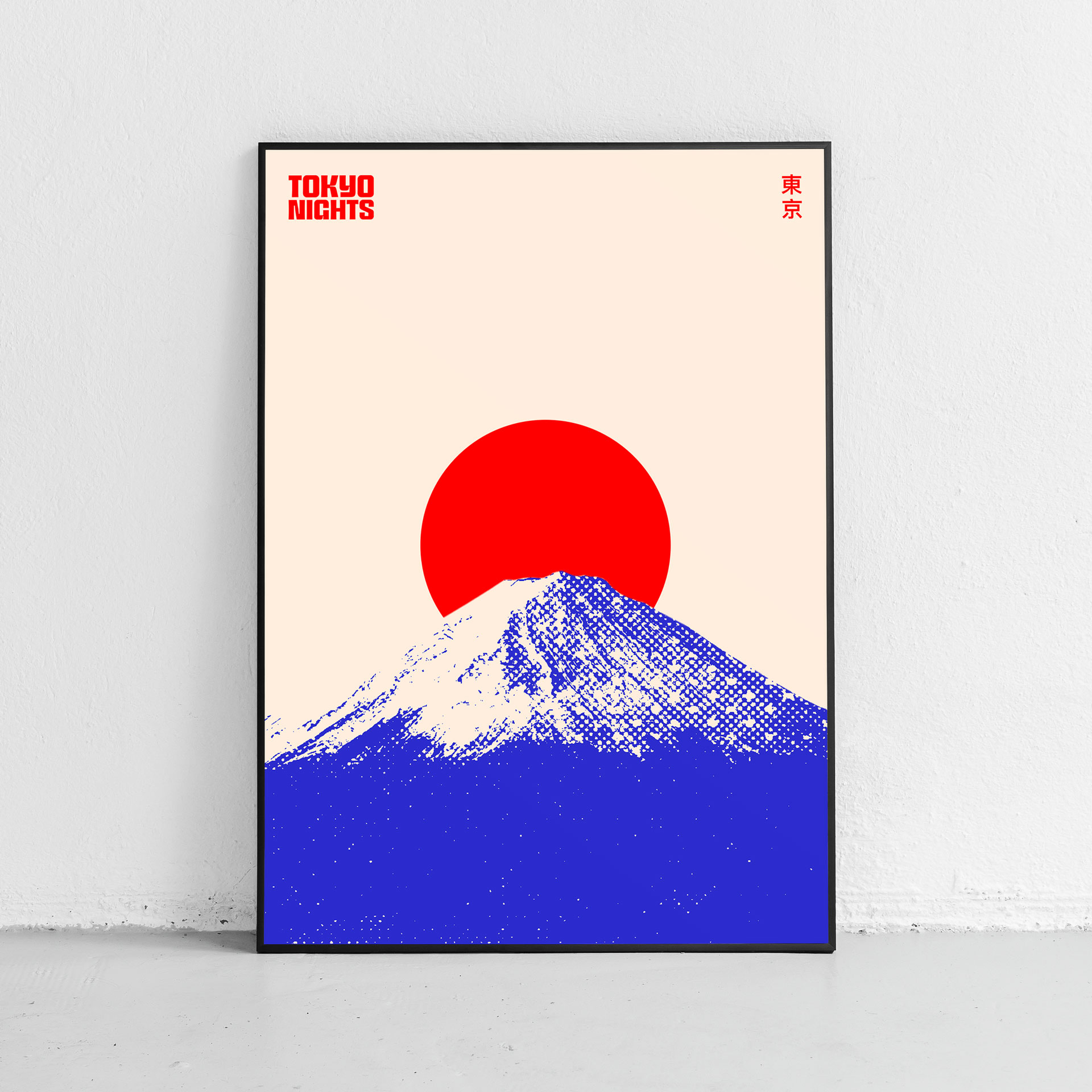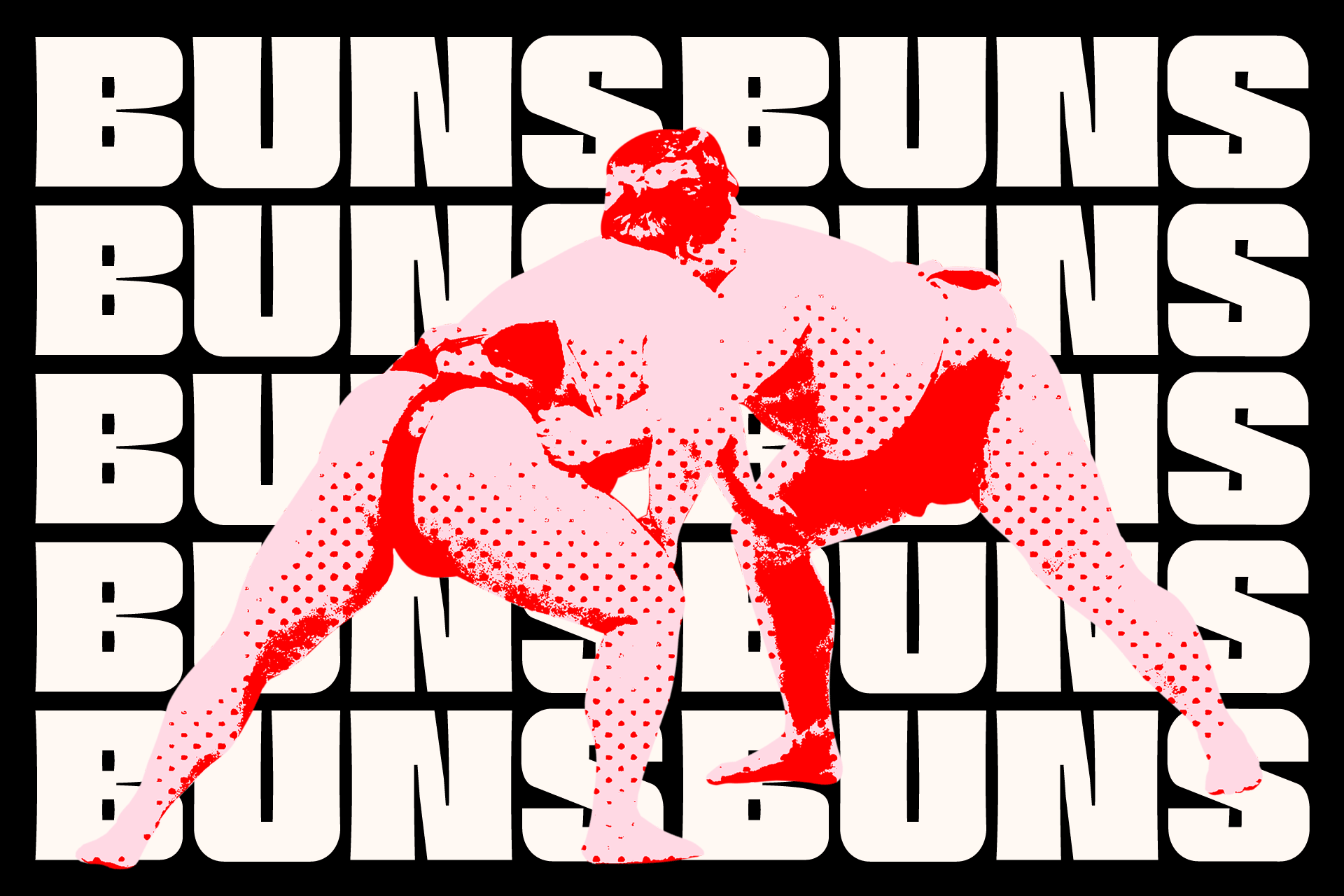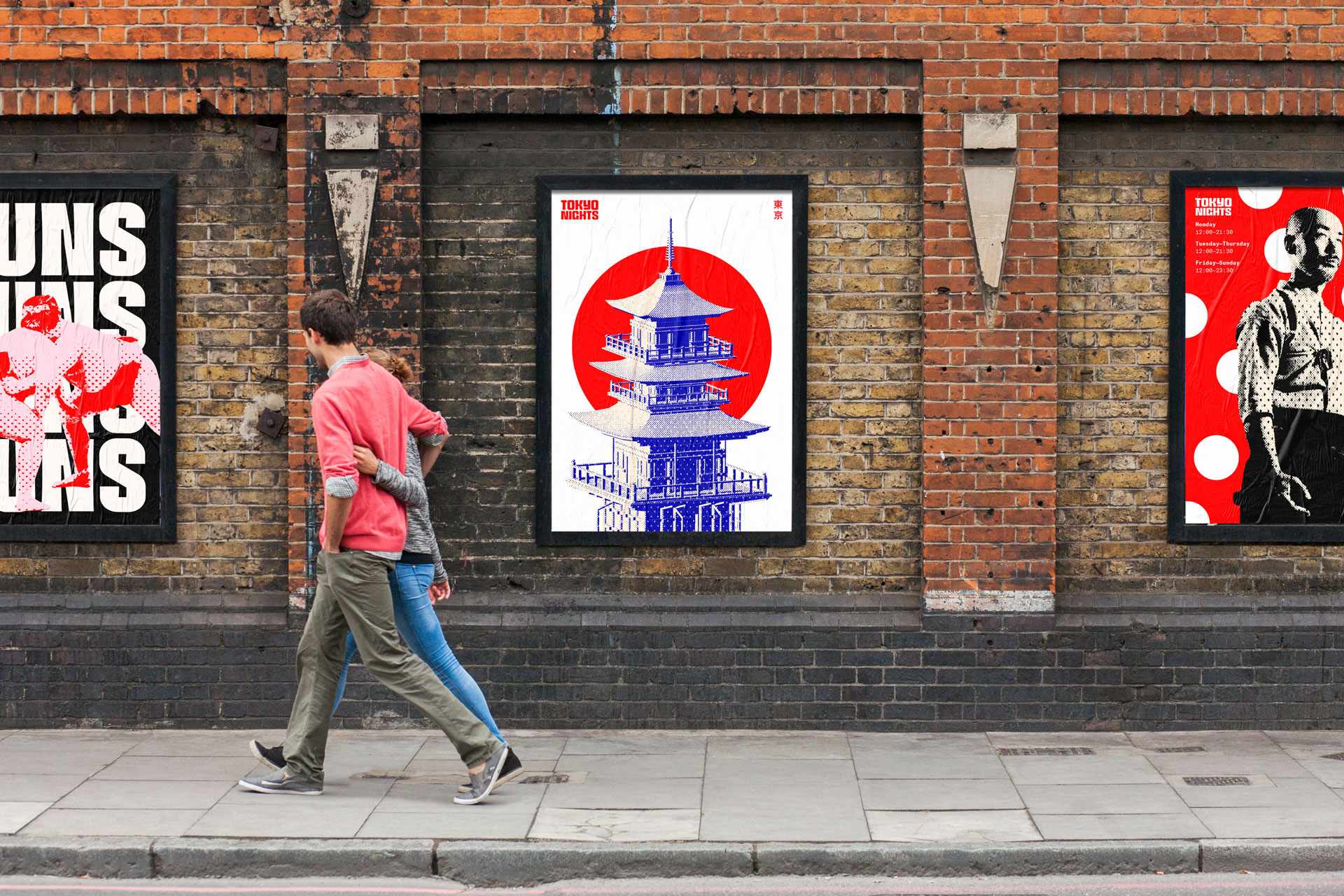 Testimonial
"It was great working with John&Jane. They made the process very easy for me and even with the added restraint of lockdown they managed to create a totally unique brand which was more exciting than I could have imagined. With one discovery meeting, a questionnaire and a couple of emails they took everything I said and turned it into something spectacular that I cannot wait to show off and hope I can do it credit with my new venture."
Oliver Bryant, Director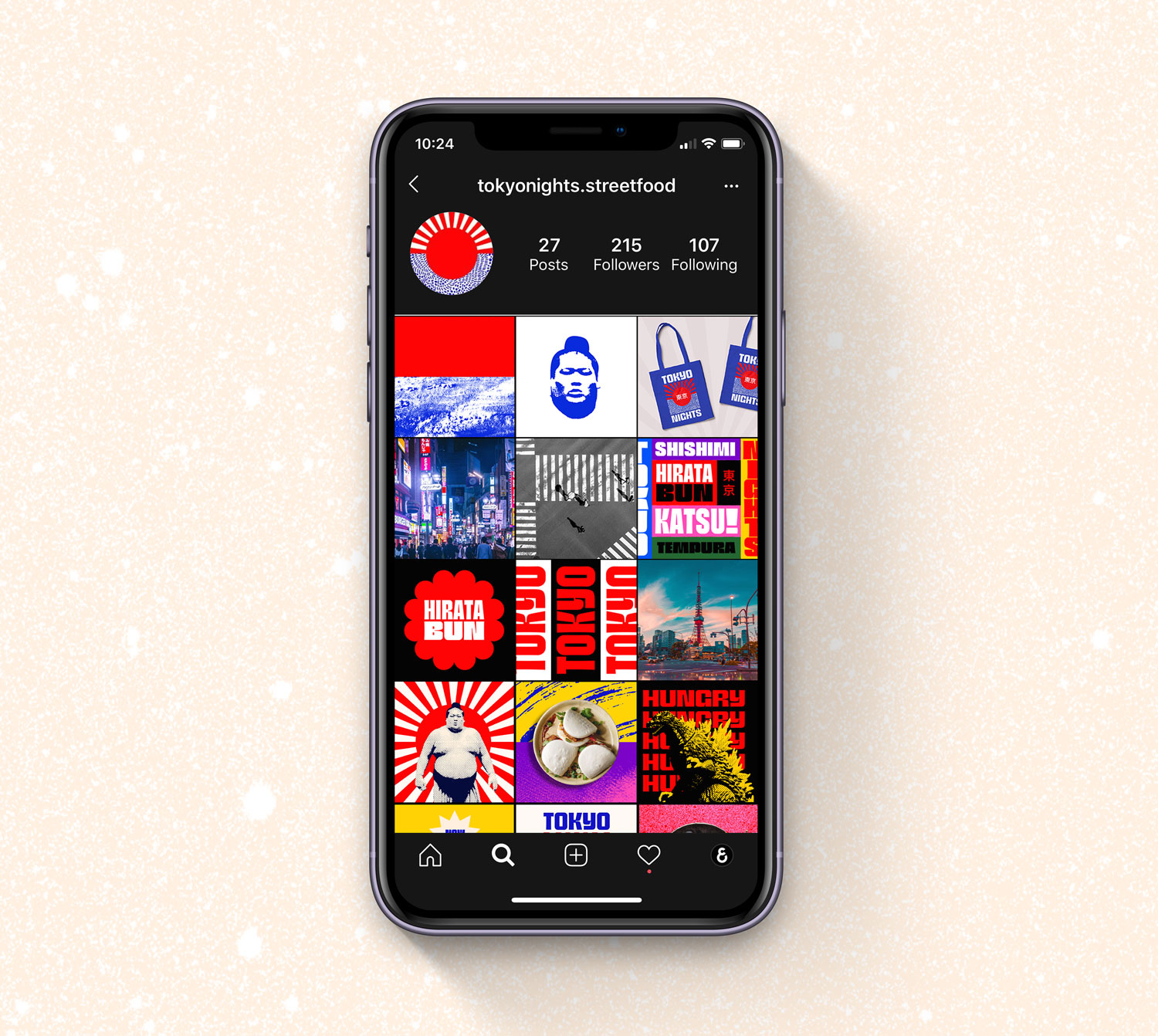 Coming to the Goodsheds
Tokyo Nights will be opening it's doors at the new Goodsheds development in Barry this summer. It's safe to say we'll be first in the queue.