Chapter 2: Creating a brand and designing a magazine for Grid Forty Five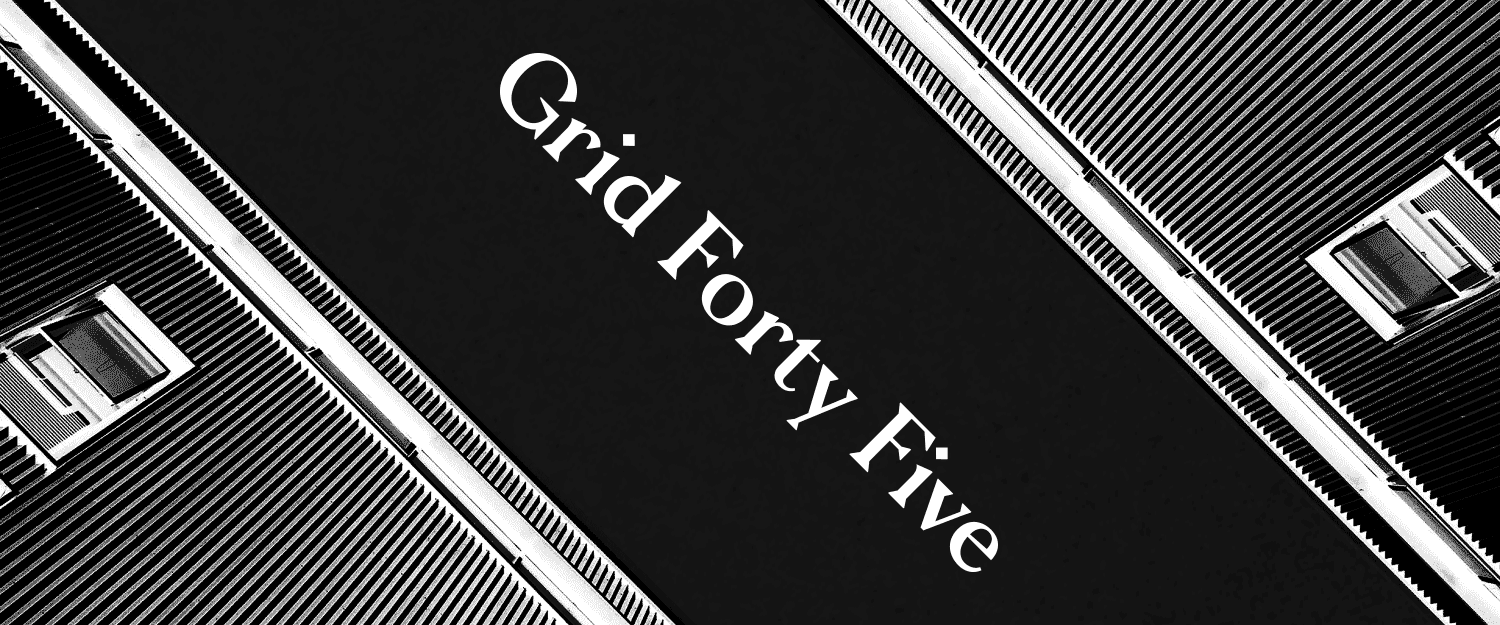 This journal post is a follow-up from the very first John&Jane post, Chapter 1: Grid Forty Five.
Back in March, I took a photograph of the Hadyn Ellis Building (Cardiff University) which was the beginning of what would become Grid Forty Five—a photographic exploration of architecture and grids. Over the following months I continued to experiment, playing with different photographs and processes which gave me unique visual results. Up until now, I have just been posting these visuals on the Grid Forty Five Instagram, but recently I felt it was time to take it to the next level. I wanted to give Grid Forty Five a brand and design it's very own magazine.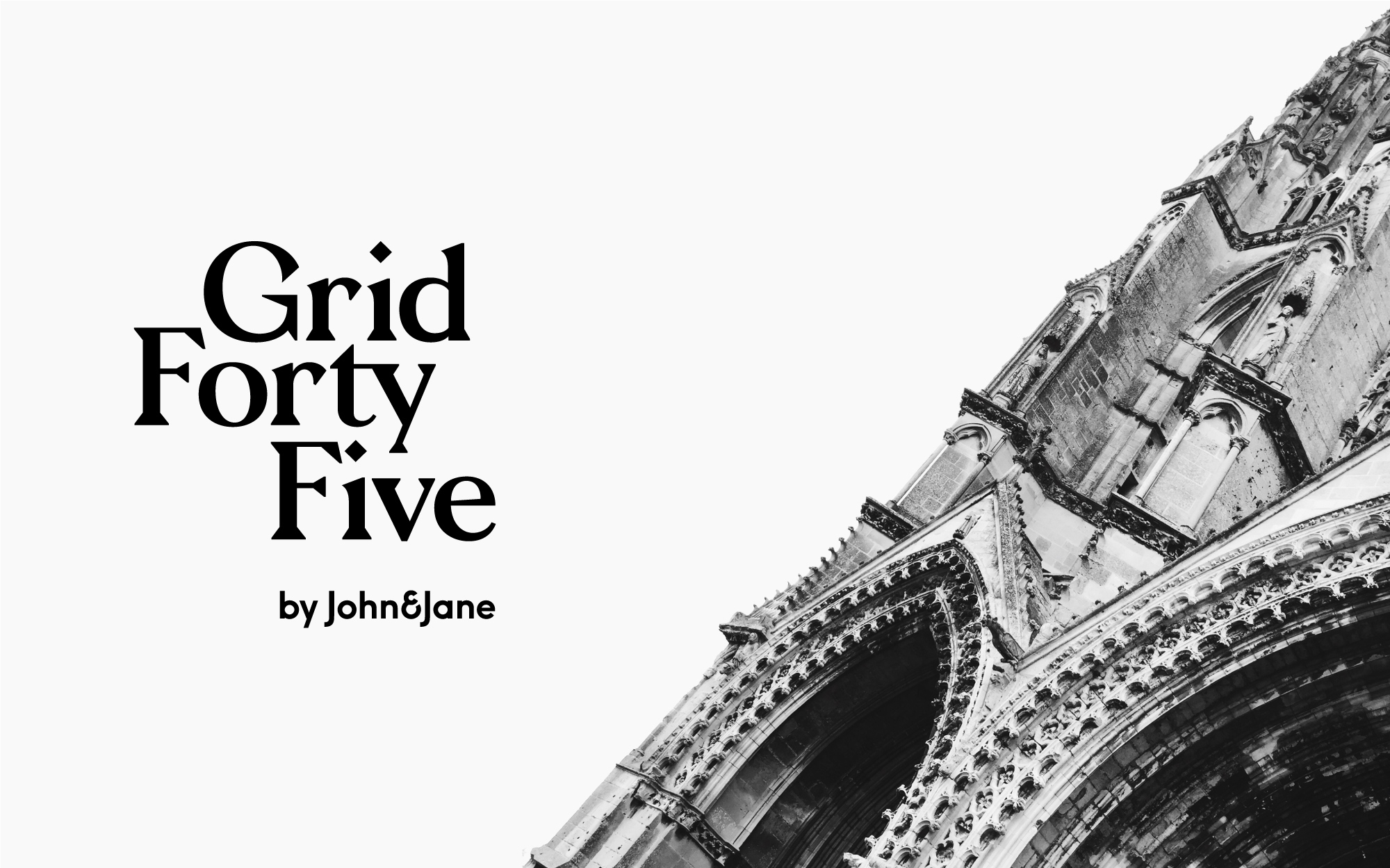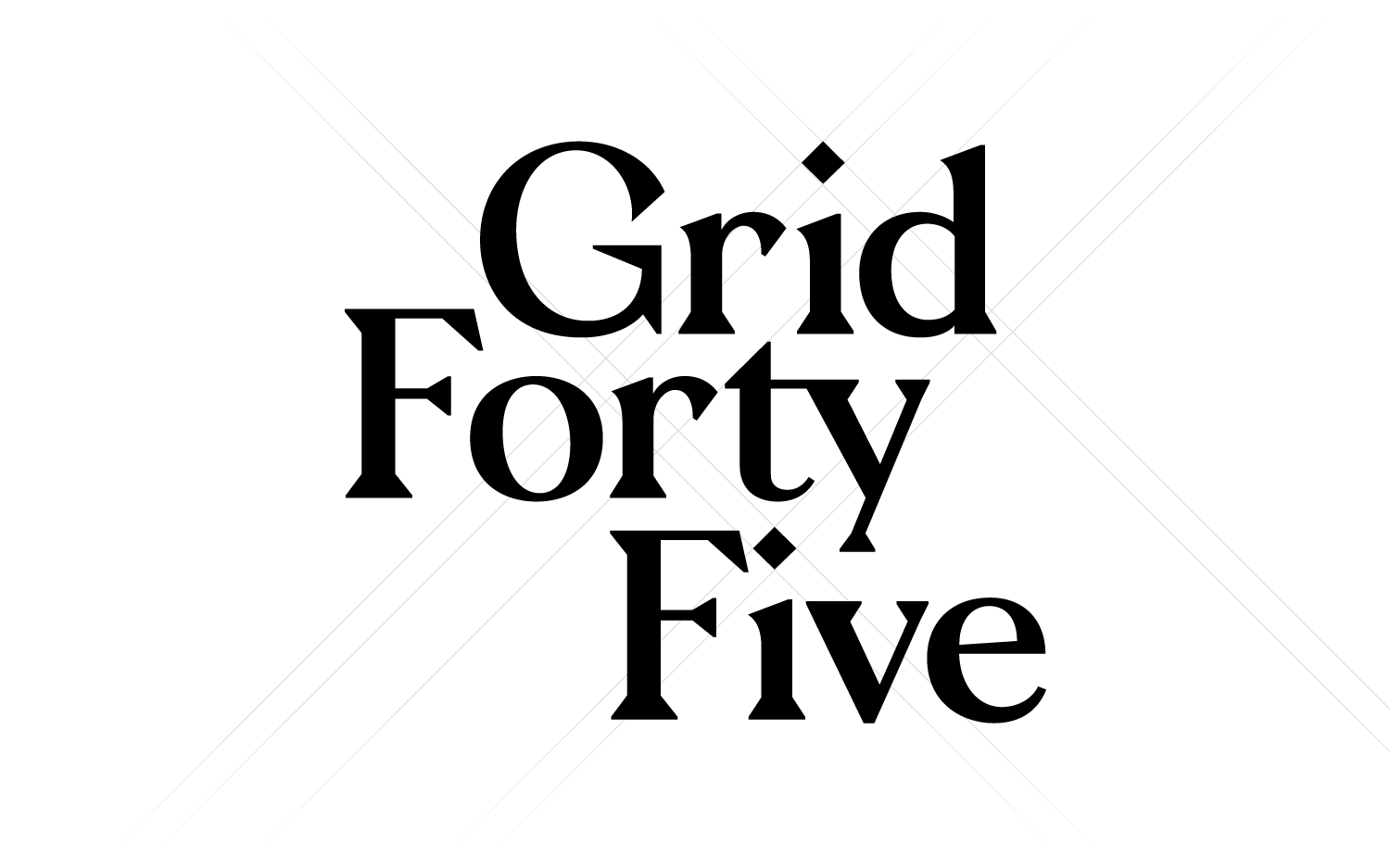 Logo
I knew that I wanted the identity to be an word-mark with expressive form and a subtle representation of the concept of Grid Forty Five. I didn't want the mark to detract from the visuals. Grid Forty Five is an experimental study of architecture—celebrating the character, form and diversity of buildings. 
I chose a typeface that I feel embodies this in an interesting way, it also has several 45º angles that appear in unusual places. One small detail which I feel is very important is the rotated squares that dot the i's. These are the perfect representation of a completed Grid Forty Five piece. The typeface is called Morion and is designed by David Einwaller.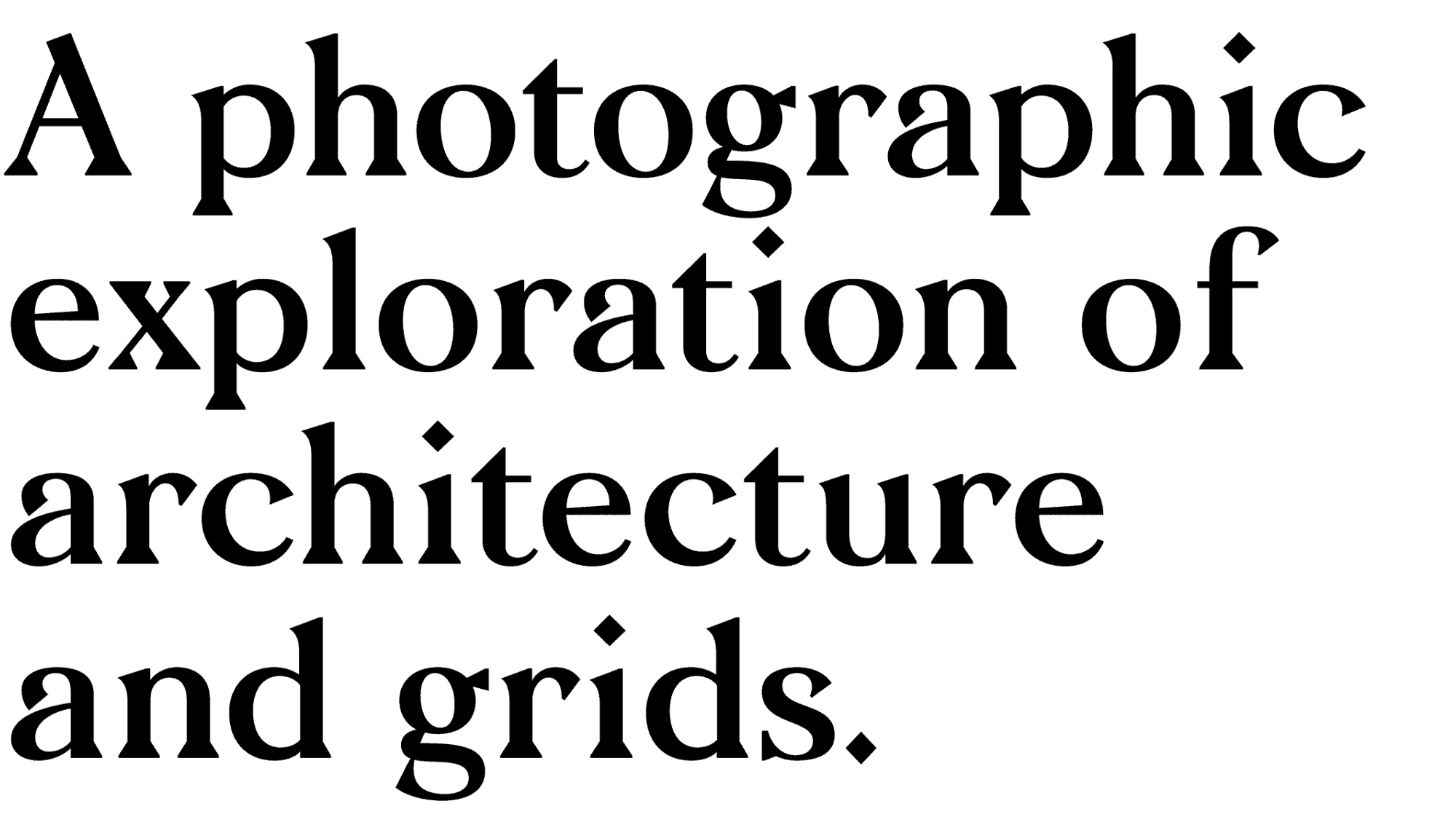 Magazine
With the new brand identity and style in place, I wanted to go one step further. I wanted to create something physical to showcase the concept and the work. A chance to showcase the hundreds of pieces I have created over the last nine months from various places around Europe. City's include Cardiff, London, Paris, Malmö and Copenhagen. Here are some photographs of the first Grid Forty Five magazine: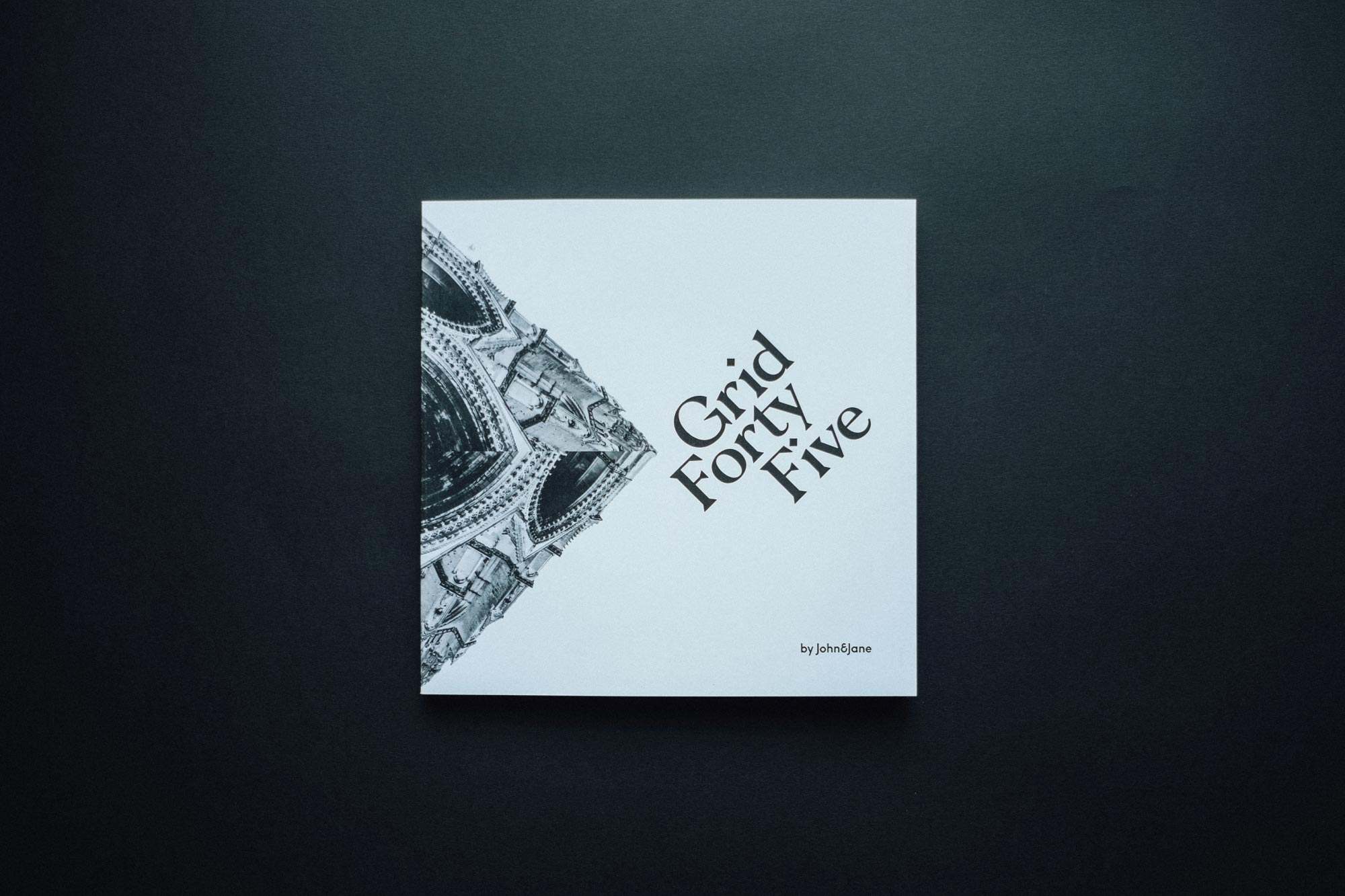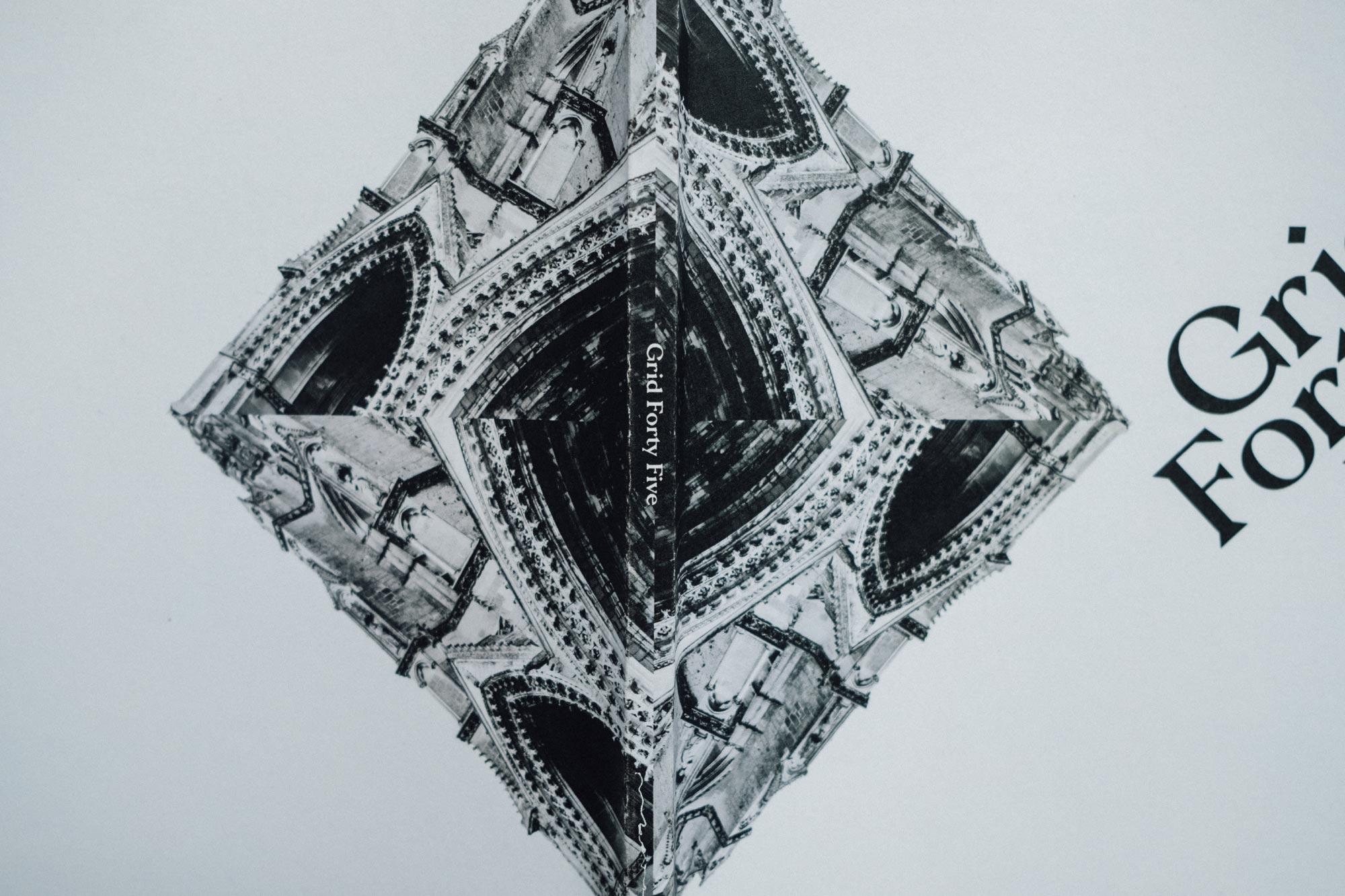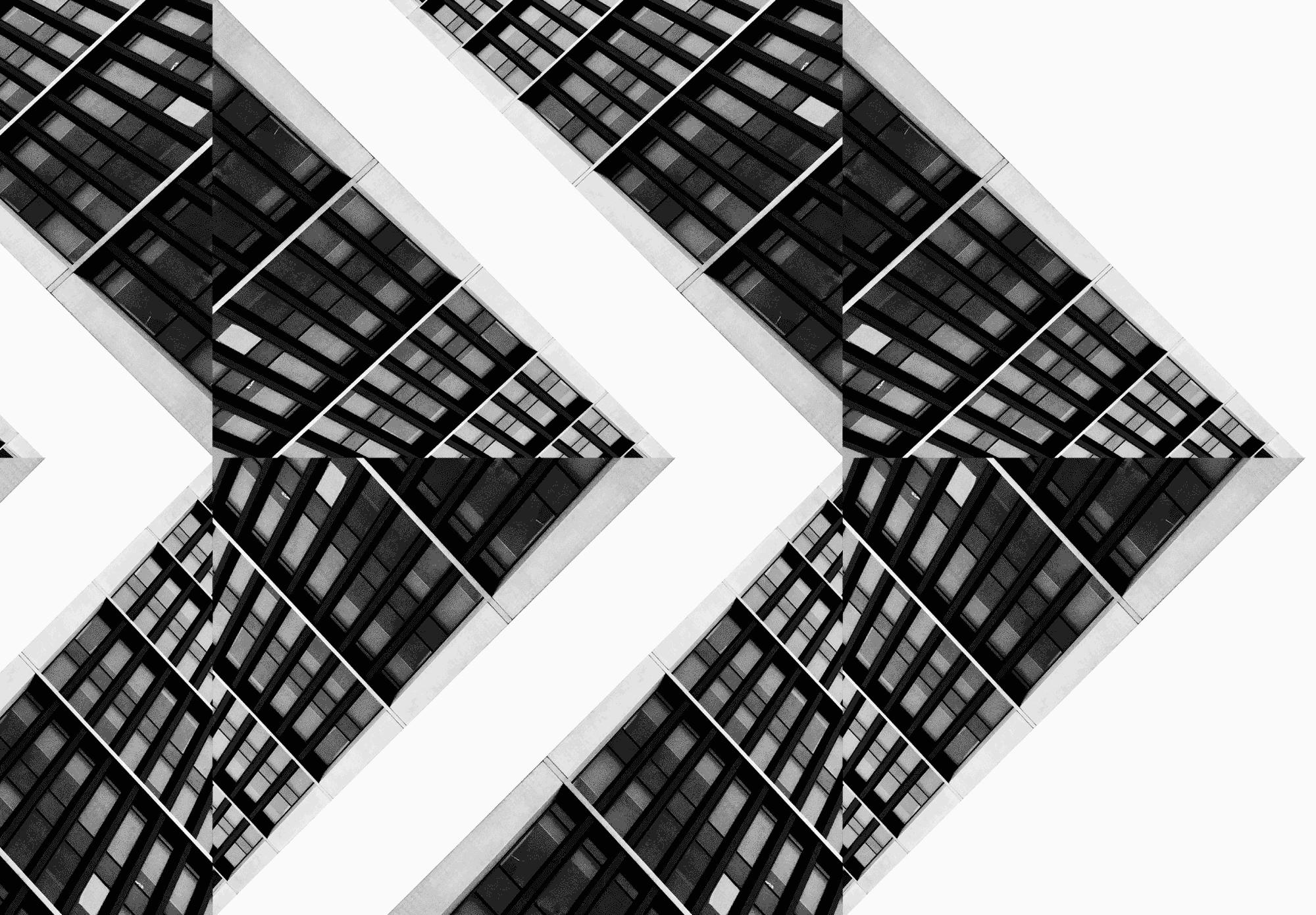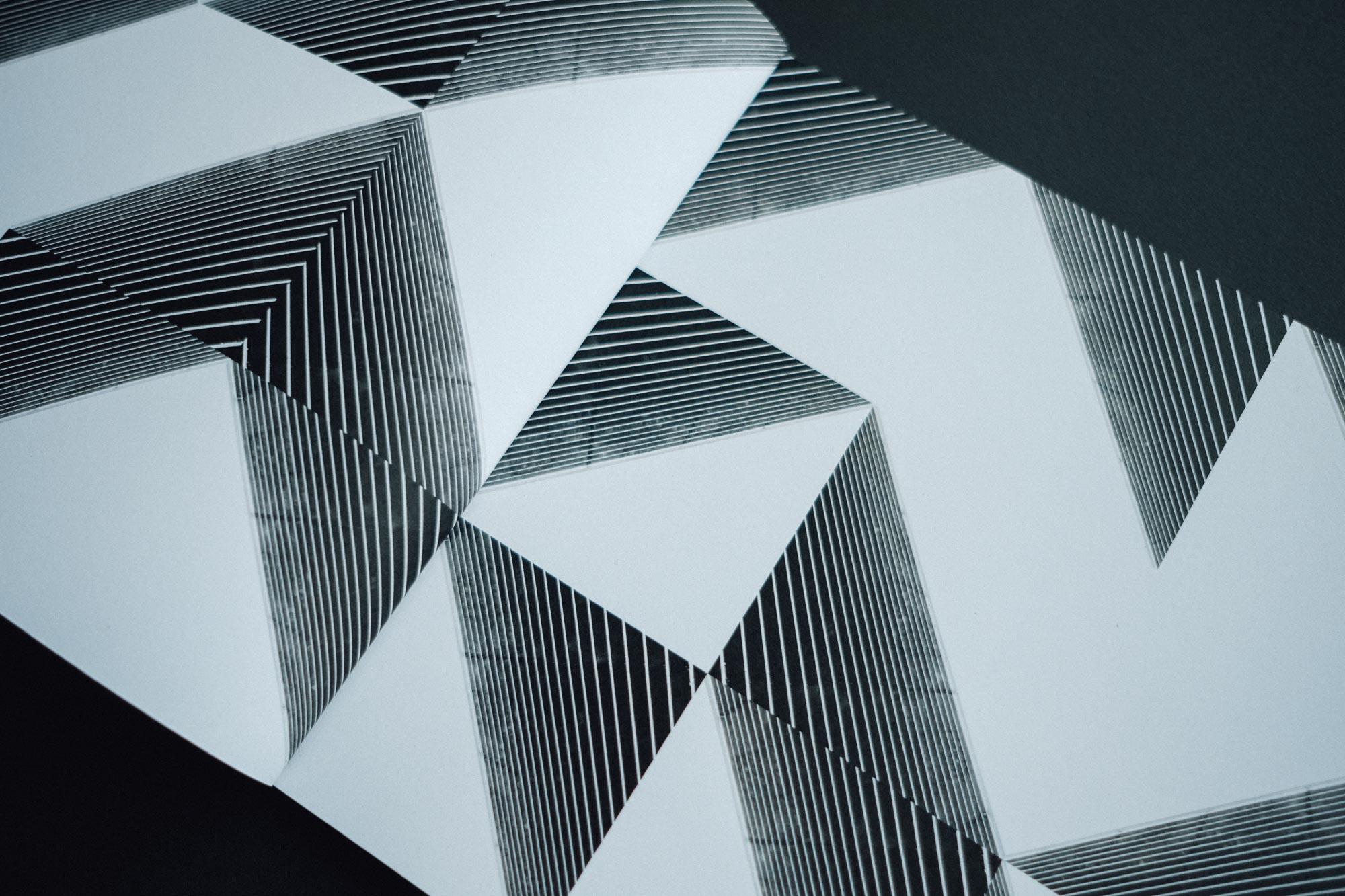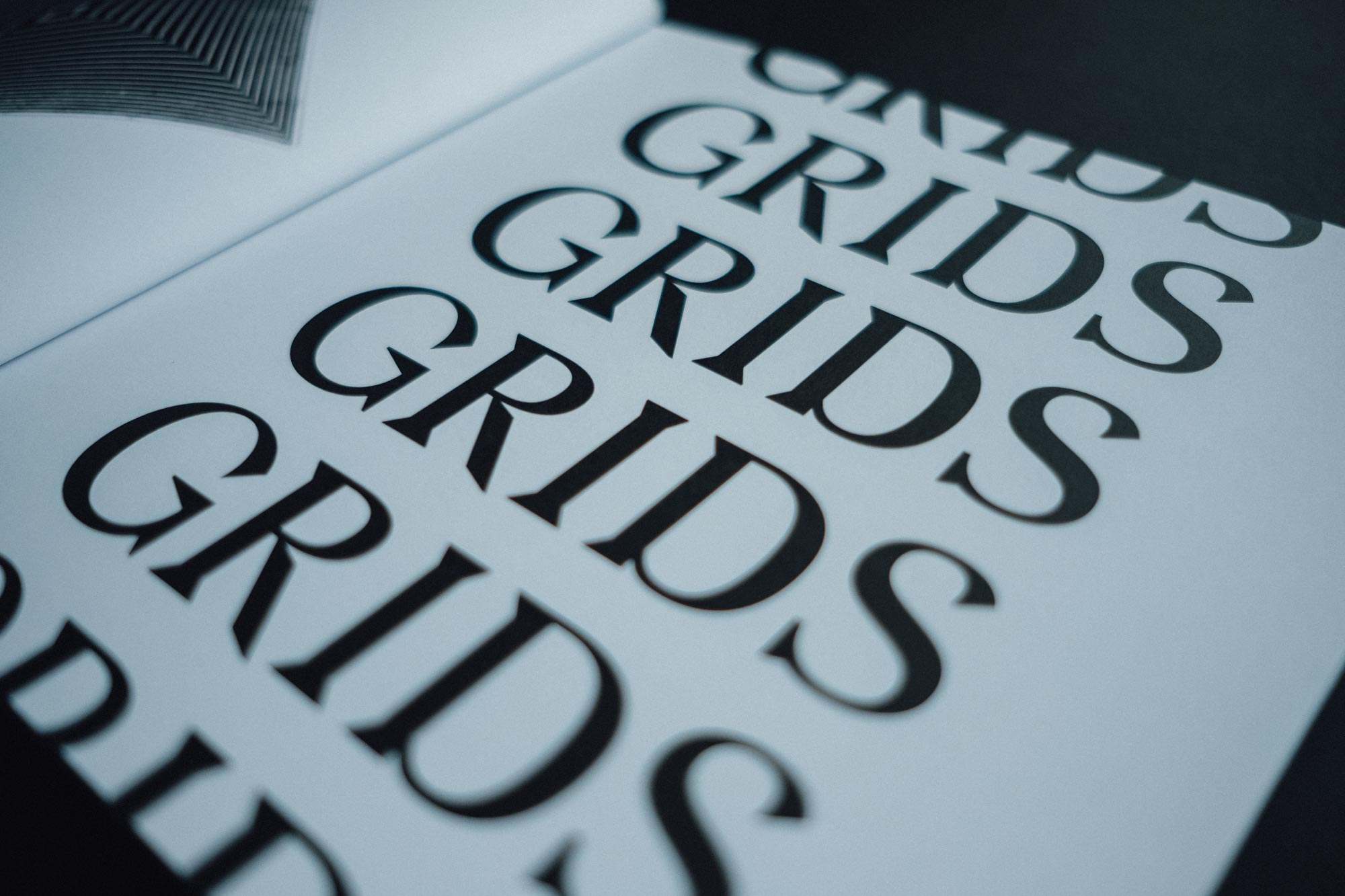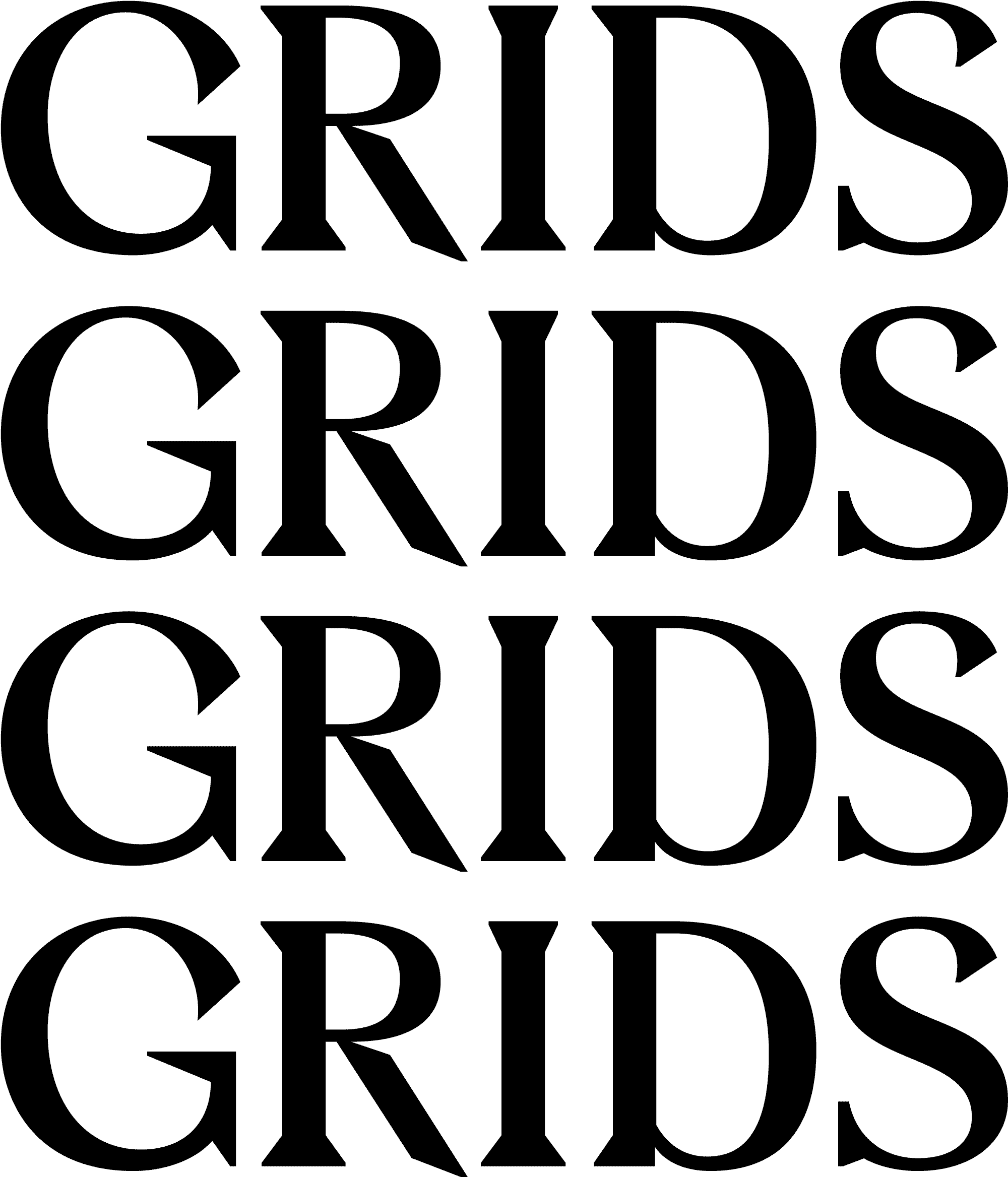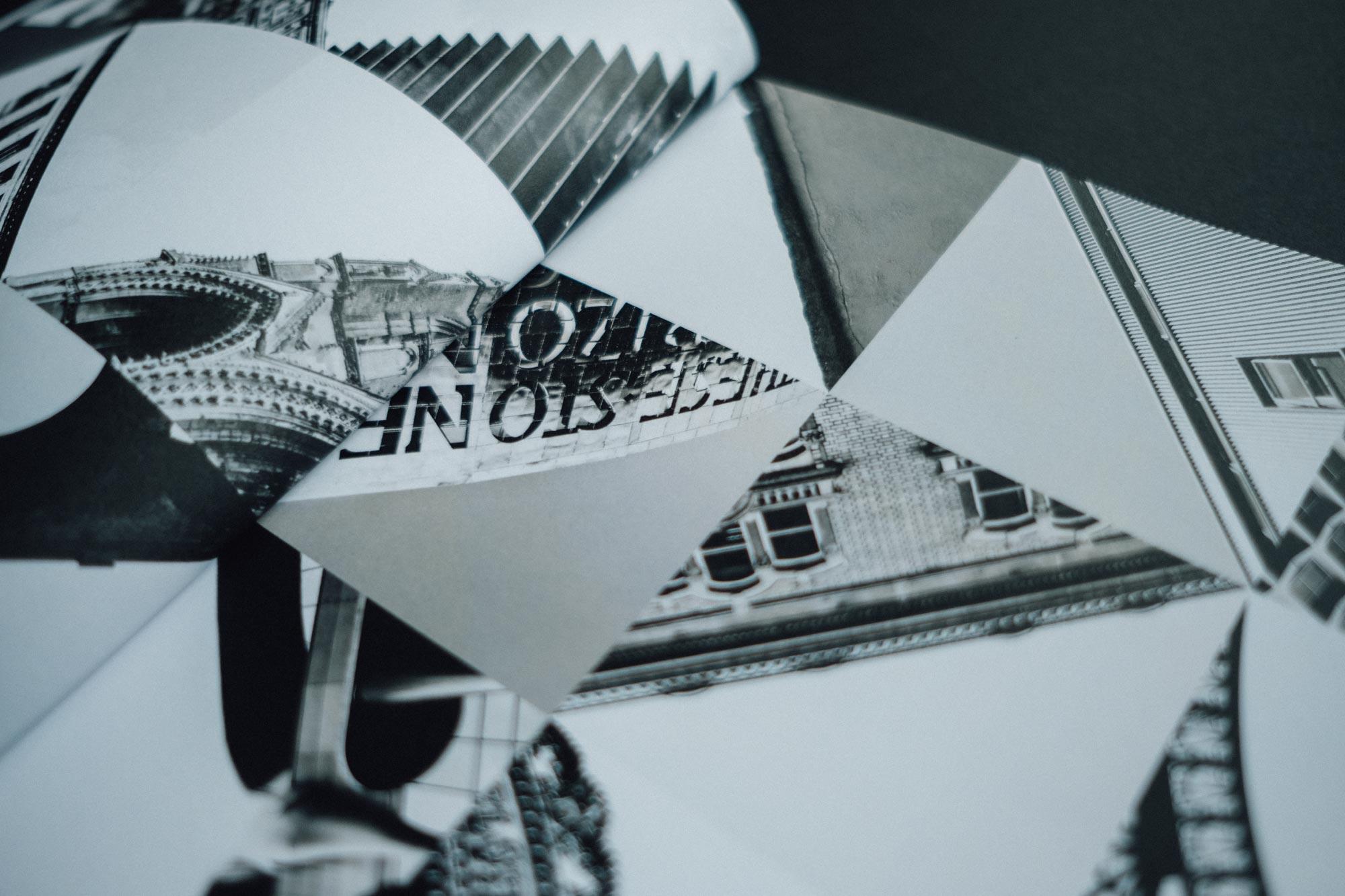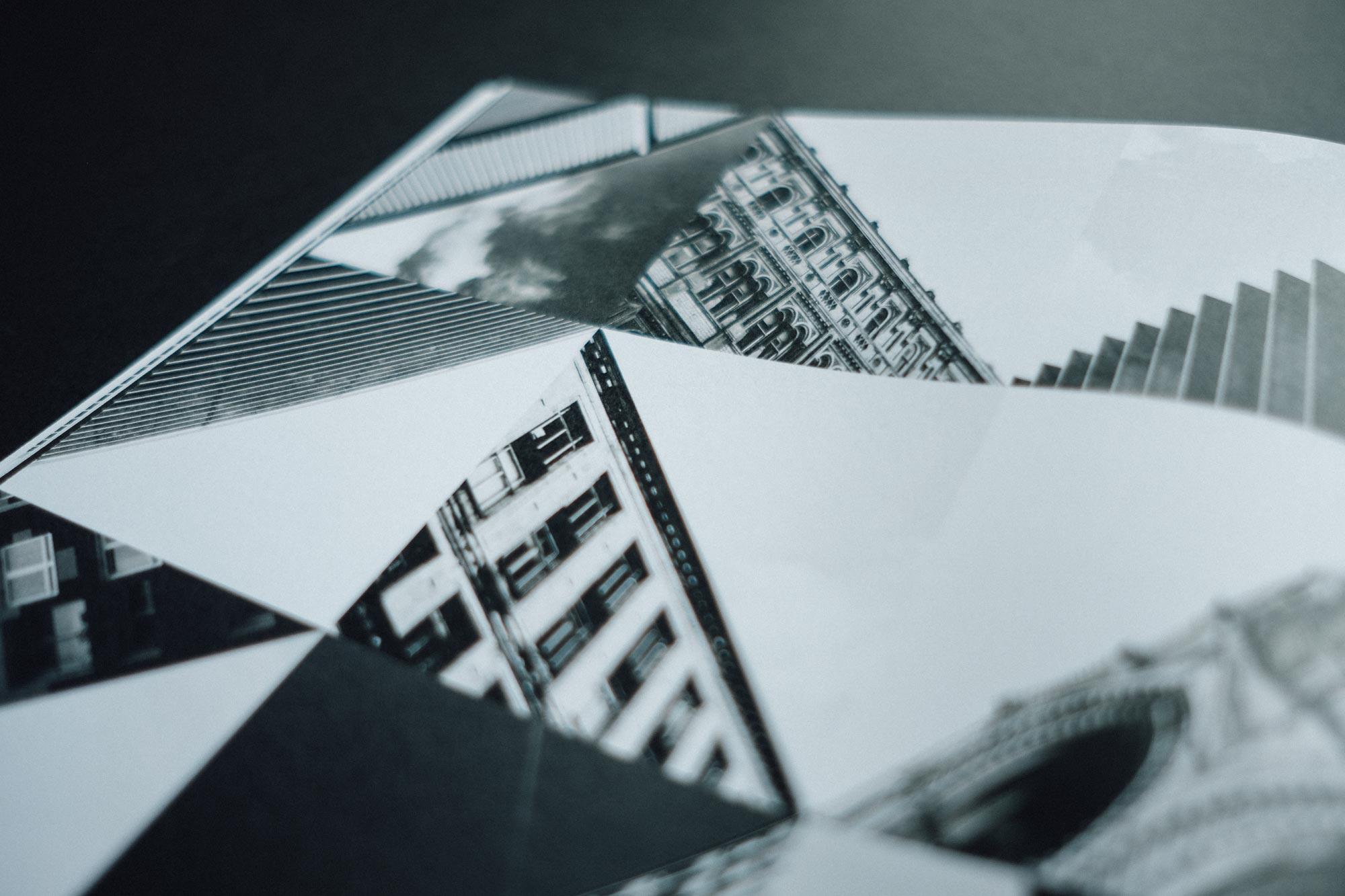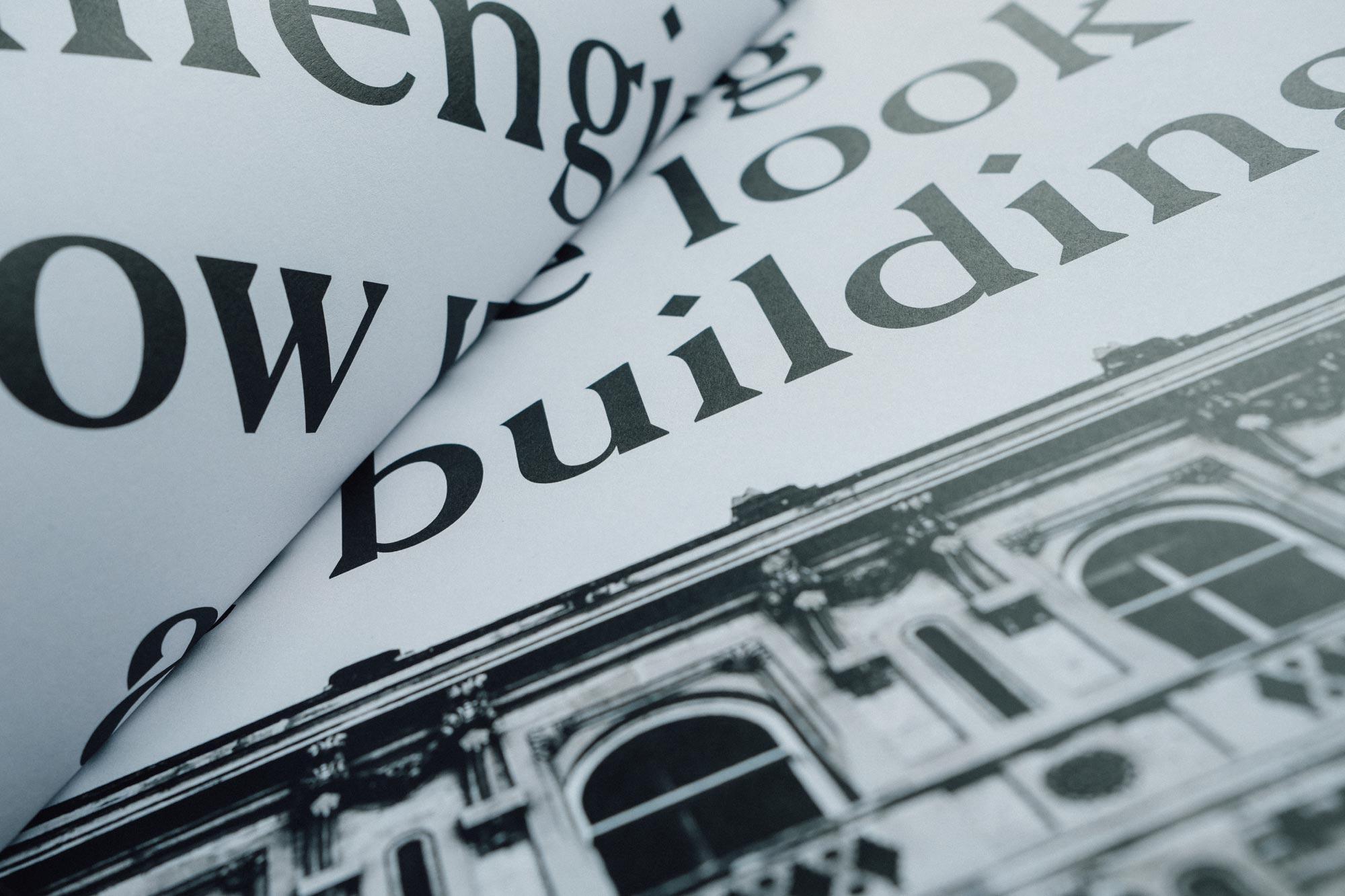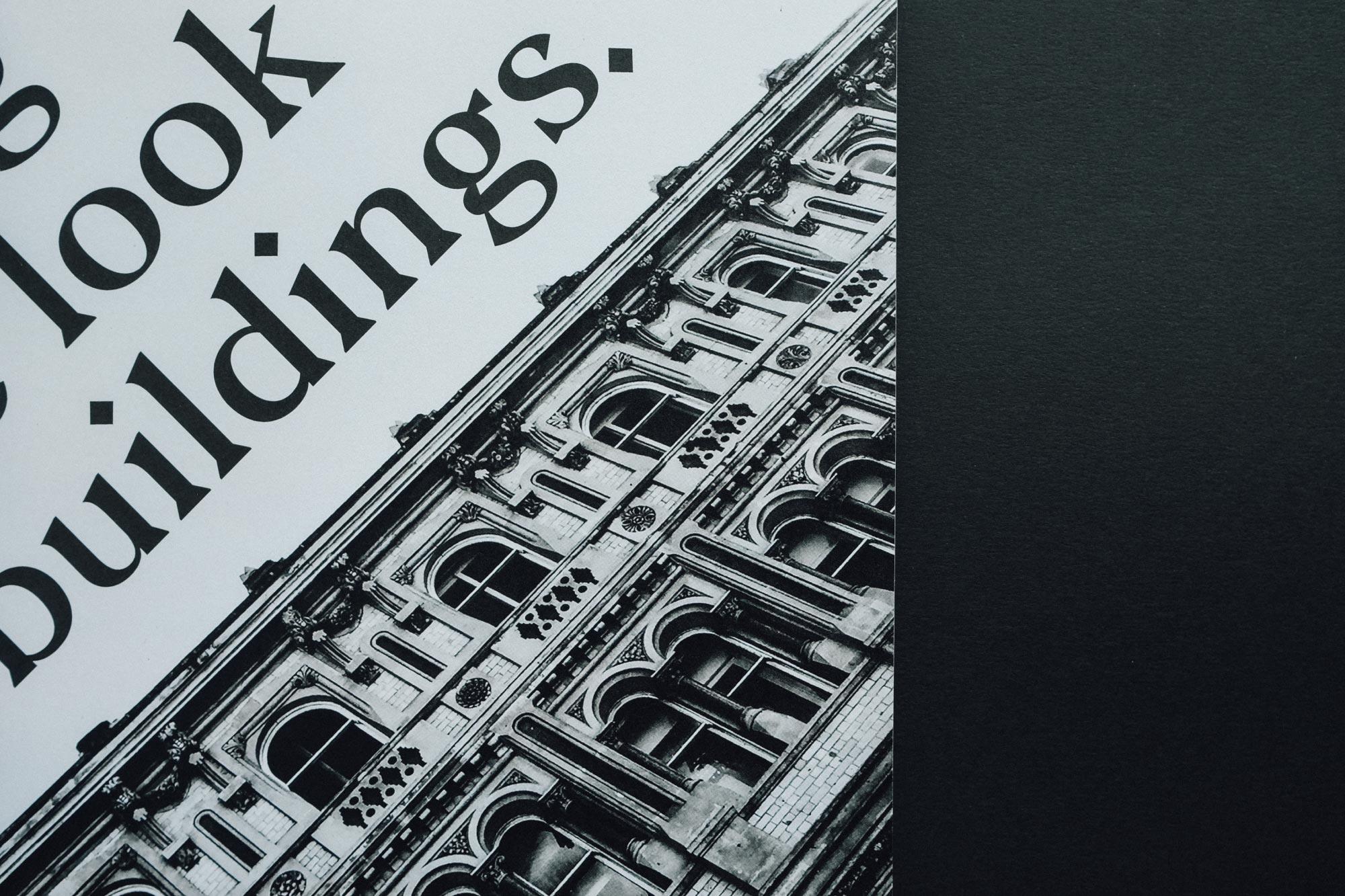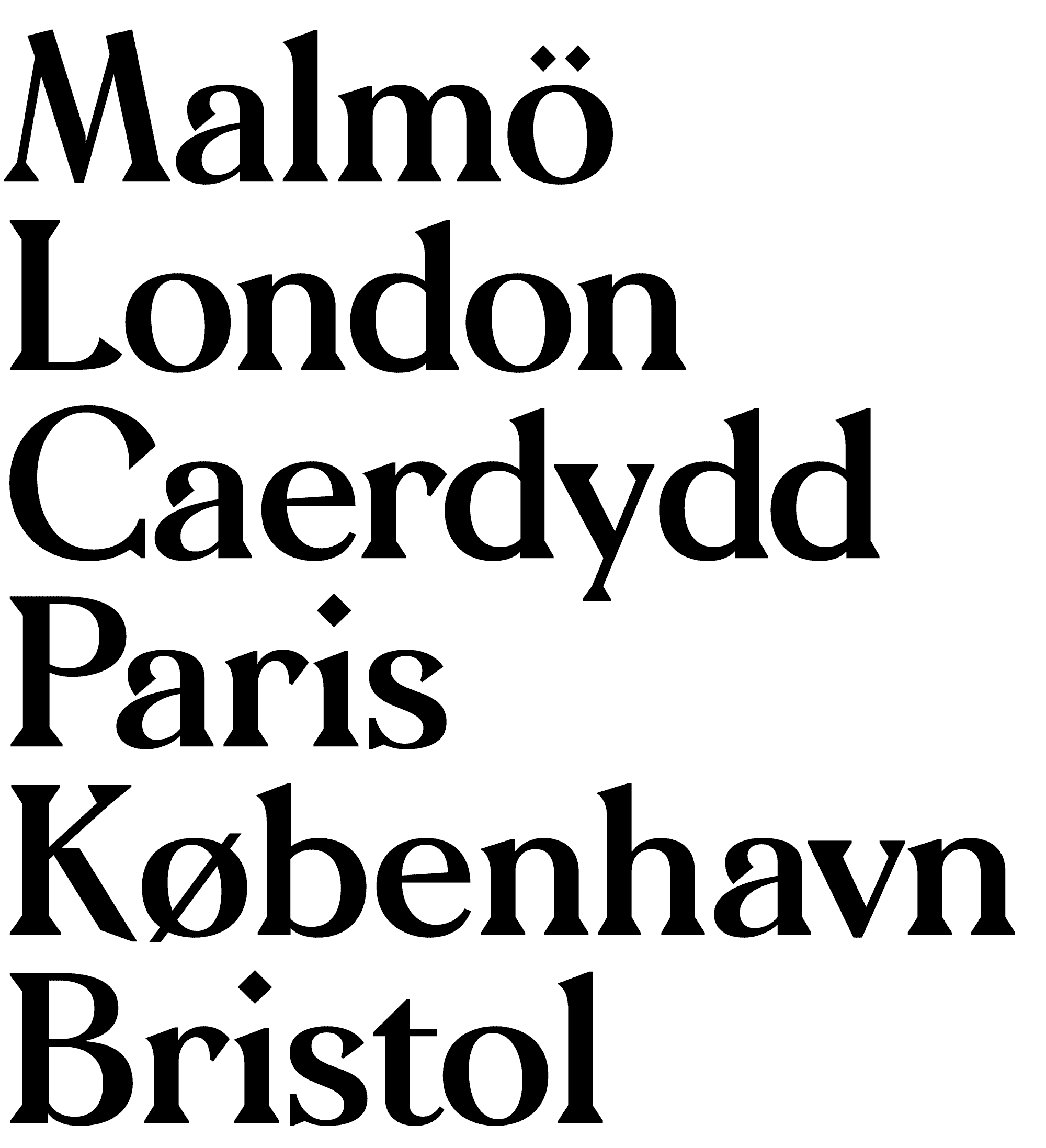 What next?
Visually, you will notice that I've kept Grid Forty Five to just black and white at the moment, but I'd like to start introducing some colour, which changes the aesthetic dramatically. I also have plans to take Grid Forty Five onto new platforms, but have yet to confirm details. Watch this space.