Magazine Rack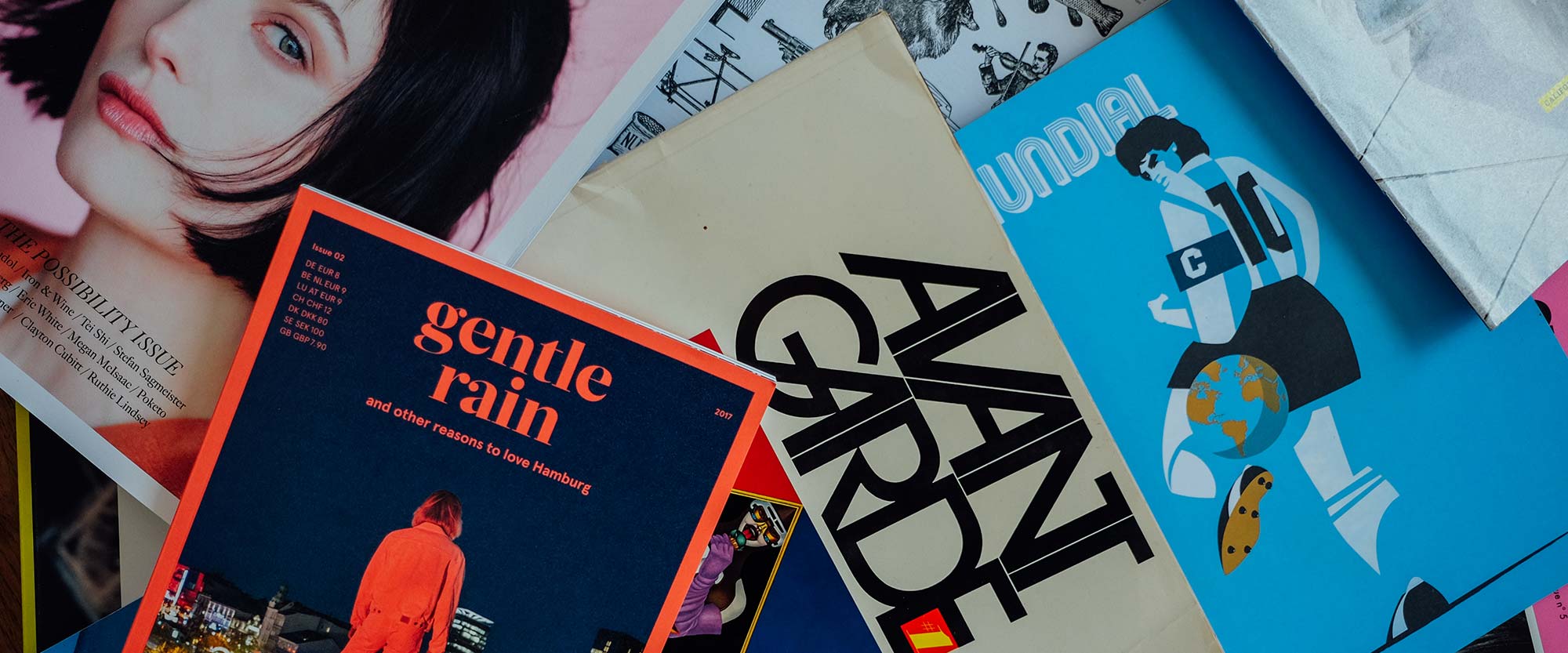 We love print
It's true, we really do love print. The way it looks, feels and especially how it smells. We were having a tidy up earlier this week and realised just how many beautiful magazines we have accumulated between us. We thought it might be nice to share and give a shout out to some of our favorites here. 
With the introduction of online editorial, magazines have to work harder than ever to find their readers and to make their investment worthwhile. Magazines are having to specify and find their niche as the alternative seems to be selling out and acquiescing to the advertorial.
I've read magazines forever, anything that was around. From my mum's Bella, to my brother's NME to my Dad's Independent supplement (all the stereotypes. It was the '90s). I've always lost myself in the carefully (or not so carefully) laid out type, words and photography. I love how magazines reflect current fashion, not only in terms of the content and features but also in terms of typefaces, colours and compositions.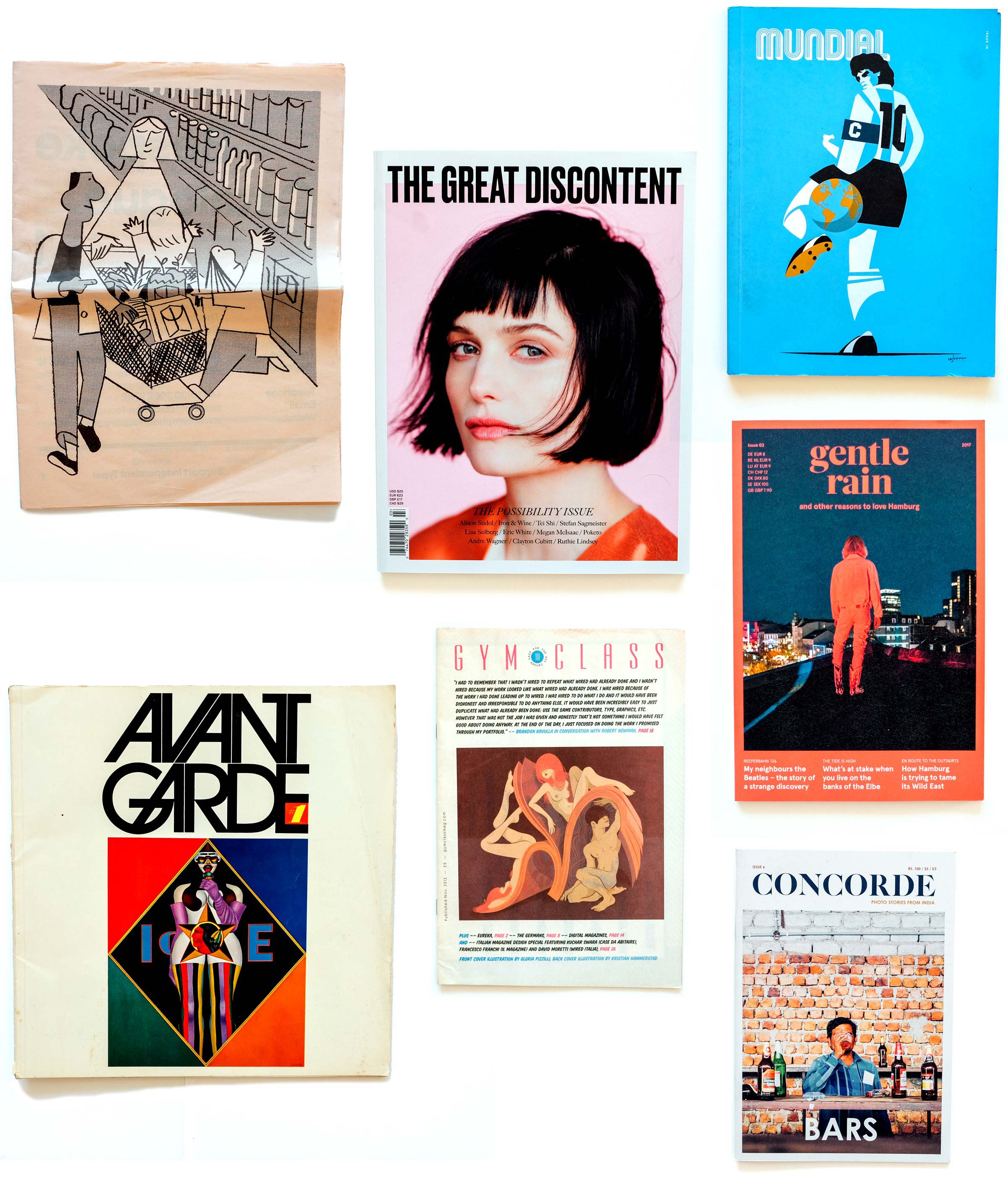 When I got a bit older I loved losing myself in high end fashion magazines, full of things I could never hope to afford, glamorous locations I could never hope to visit and advice about relationships that were way beyond my comprehension as a skinny little kid in a remote Welsh village with one crappy corner shop. I was fine with that though, I knew it was all make believe. 
I think I learnt a lot from them about culture, some of which in hindsight was detrimental. Women's magazines back then weren't exactly known for their feminist agenda. But a lot of it was good, I figured out what I was interested in and what I liked aesthetically and what I didn't. I lost myself in a fantasy world where everything was beautiful, perfect and interesting. I drank it up and I think it led me to work in the industry I do. 
I'm a bit more selective about my magazines these days and inevitably some of my favourite stuff is online. But to this day, the smell, crisp paper and beauty within the pages of a new magazine is still my favourite escape.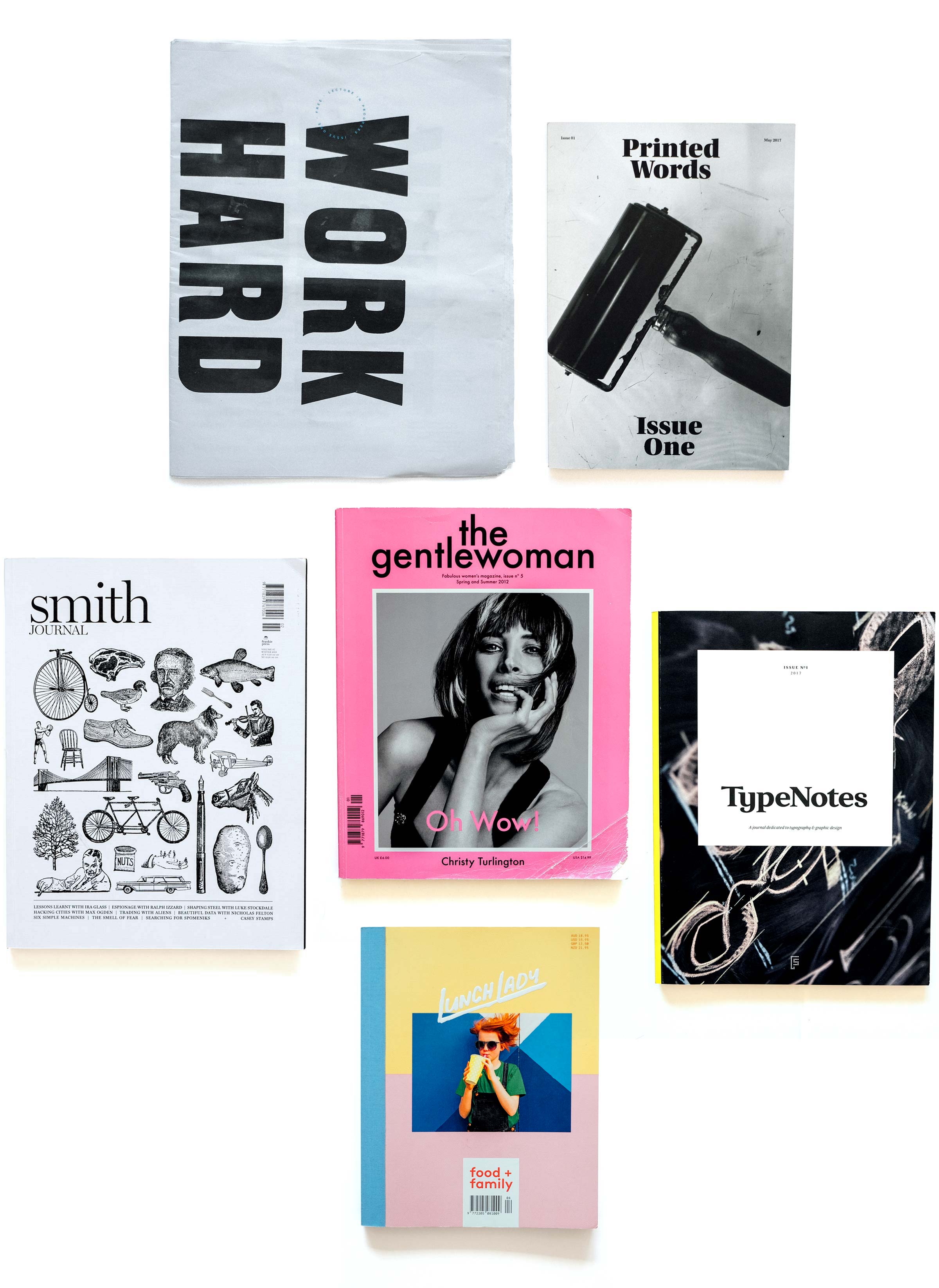 Printed Words
The magazines we've collected here cover a really diverse range of subjects, but one thing that they all have in common is a passion for the topic and how they're produced. The content is fastidiously curated, the design is striking and there's always a fine attention to detail. We like to think this is how we approach our projects, whether it's a passion project or for a client, we always want the result to be the best it possibly can be.
We know this to be true with Printed Words, a brilliant magazine by our very own Callum. He set himself the grand task of creating his own magazine for his final University project. That included curating the content, conducting interviews with people he admired and designing the entire document. Printed Words is a triumph of a university project and we're excited to hear that he is currently putting issue number two together. Watch this space and we hope you enjoy these recommendations.
Featured publications