Graffiti writing workshop with Pluzbrut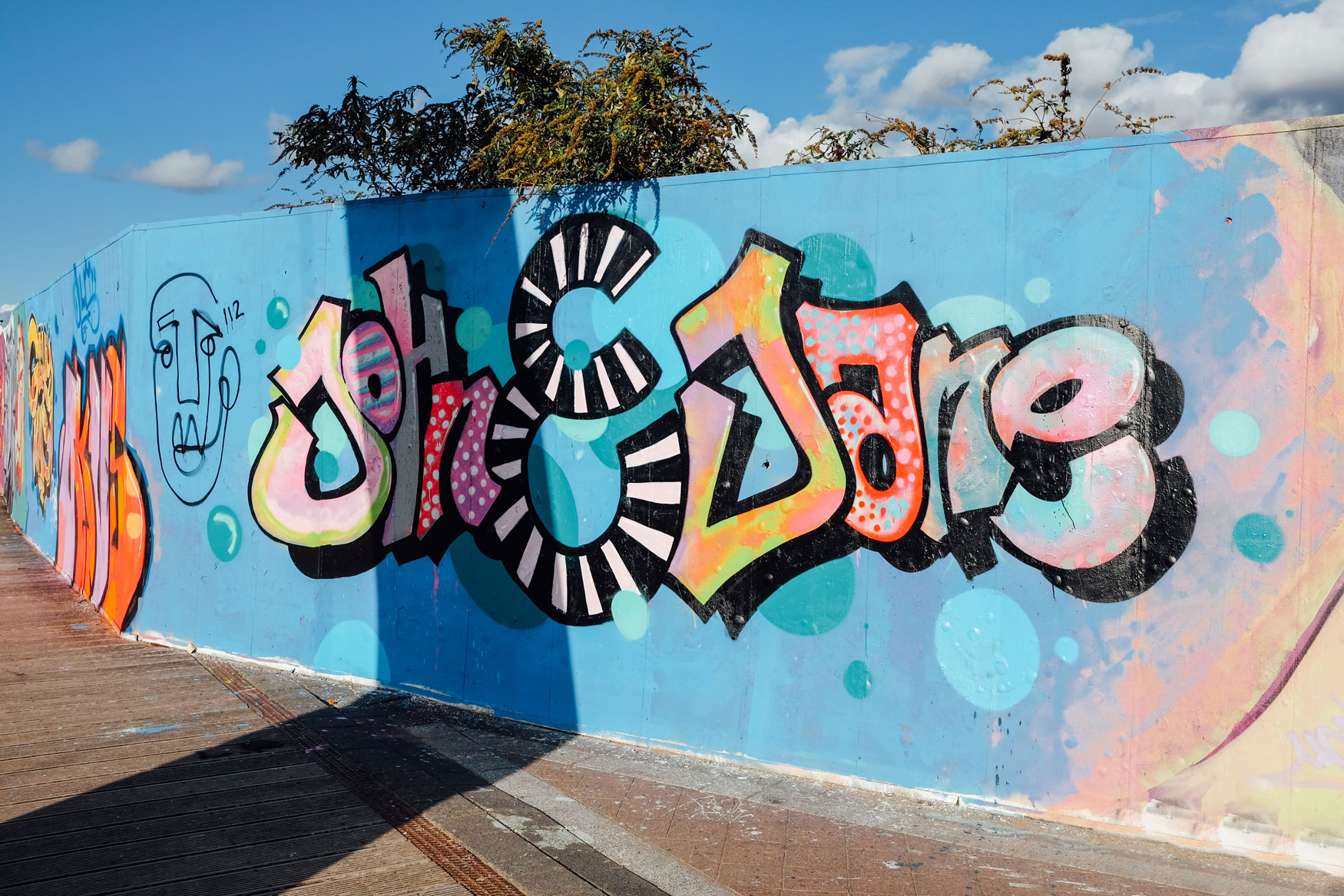 Life is busy, our lists are never all ticked off, there is always something else to be done. But we think sometimes it's good to force yourself out of the studio and do something creative that scares you. Sometimes what you create works out really well – sometimes not so much! But one thing is for sure, you will learn something along the way.
With this in mind last week, we worked hard to free up some time so we could all attend a workshop with the very talented graphic designer and graffiti artist Pluzbrut. It was a beautiful sunny late afternoon when we met up with João Pequito behind the Principality Stadium, next to the River Taff in front of an intimidatingly empty section of wall.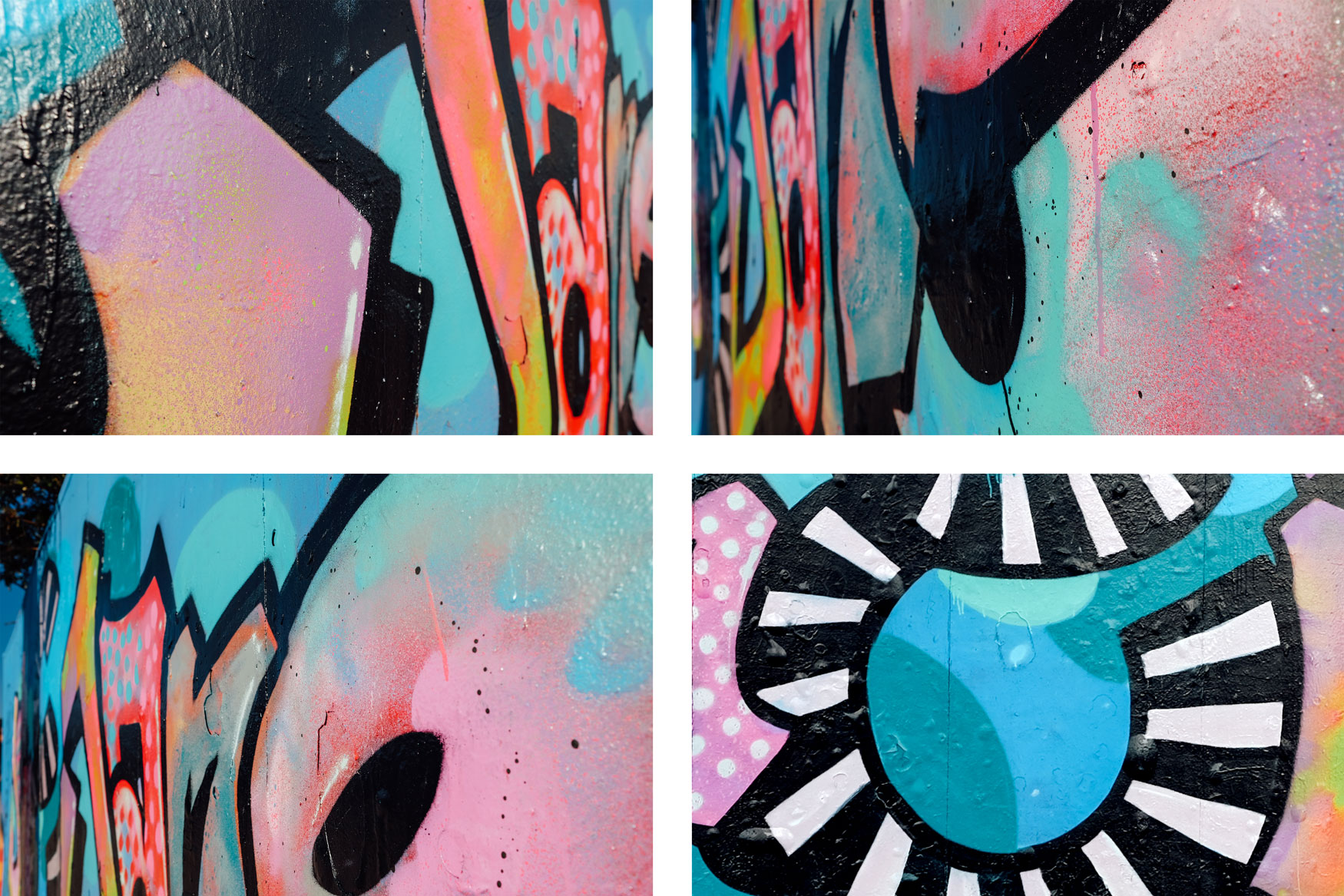 João explained a little bit about the history of graffiti art and the creative explosion in New York in the 1980s, and about Cardiff's street art community. None of us had tried spray painting before so we had no clue where to start, thankfully João talked us through the different kinds of paint and nozzles and how that dictates the finish. He sketched out John&Jane and then assigned us all with a letter each to start filling in, encouraging us to be as creative as we liked. We started nervously and a bit coy but by the end of the first letter we were literally throwing paint at the wall (and ourselves!)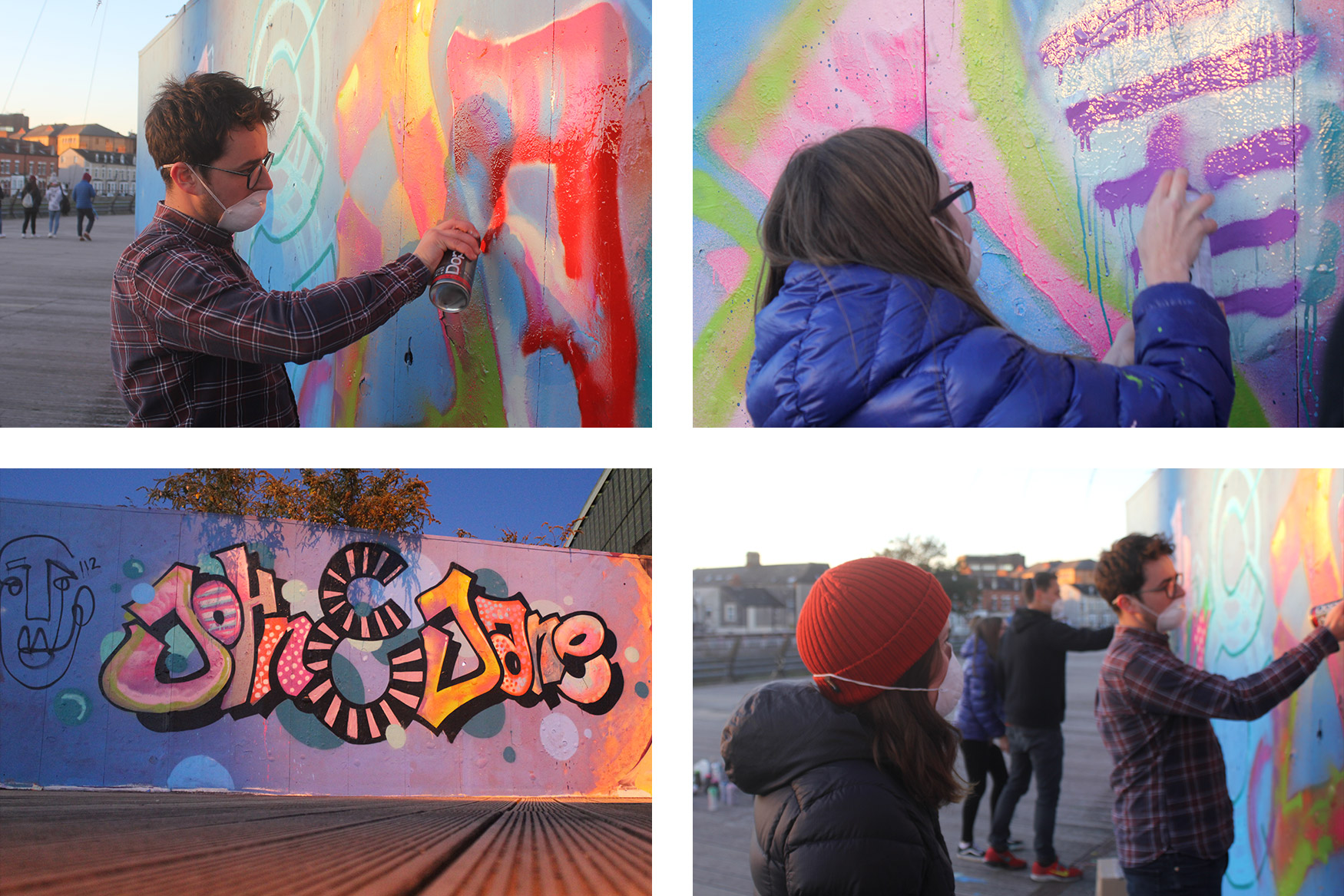 It was so cool learning about the layering of the paint, highlighting, colours and effects and how these work together to create an overall mural. We didn't have a plan beyond including the John&Jane ampersand so we all just went for colours and patterns that we enjoyed making, whether that was on purpose or not! When we'd filled in all our letters João worked his magic with his black outline. He took our creation from a bright and colourful mess to our logo, it was awesome watching him work. We then added the coloured bubbles to provide a bit of depth, and Gareth couldn't resist adding a cheeky One Twelve Coffee one liner.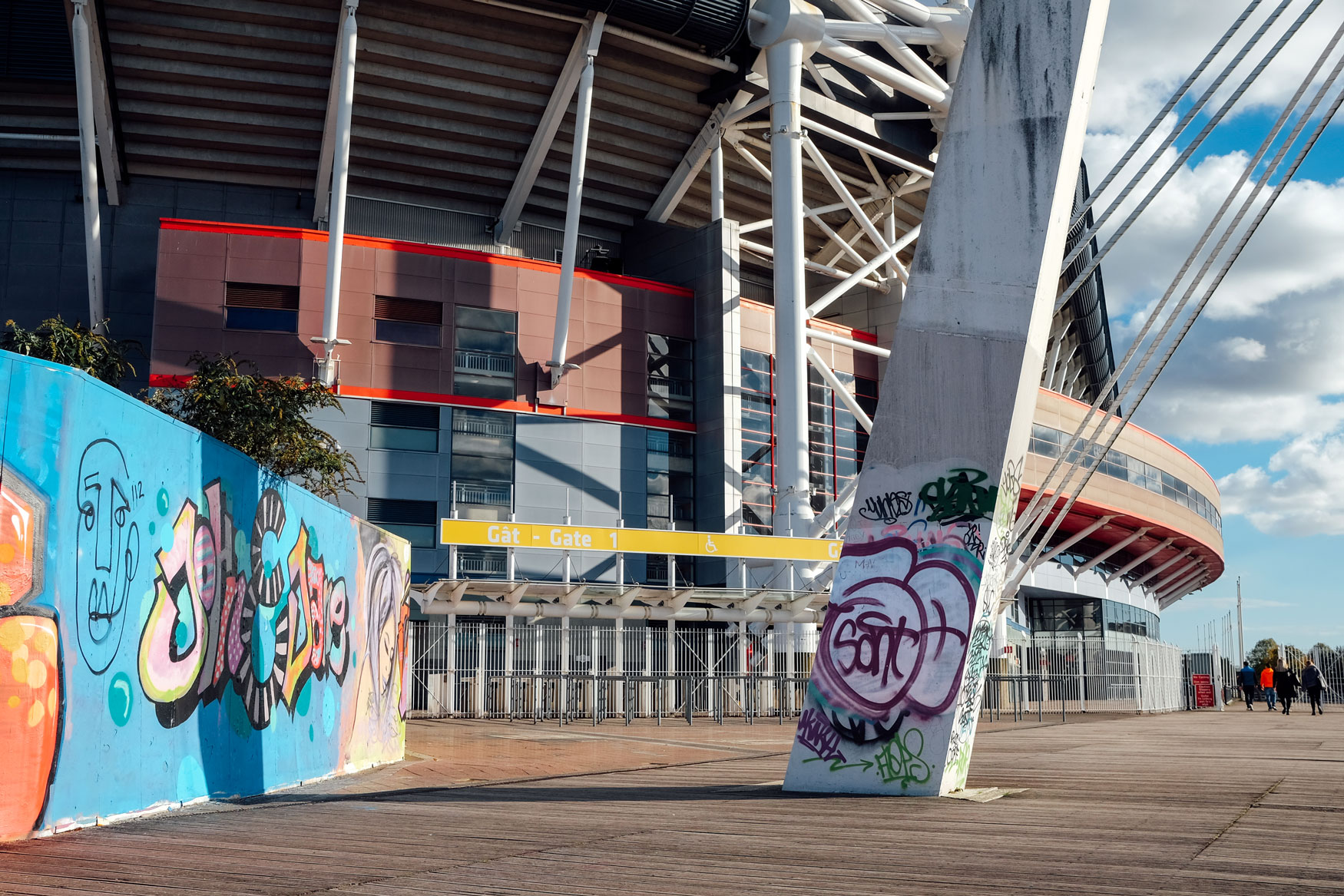 We caught João literally 24 hrs before he was due to fly back to his hometown Barreiro to live. But we're sure his work in Cardiff will live on and he'll be back soon enough – one thing is for sure, if you ever get a chance to go to one of his workshops it's well worth getting out of your comfort zone for.