We make awesome brands for people who make awesome cakes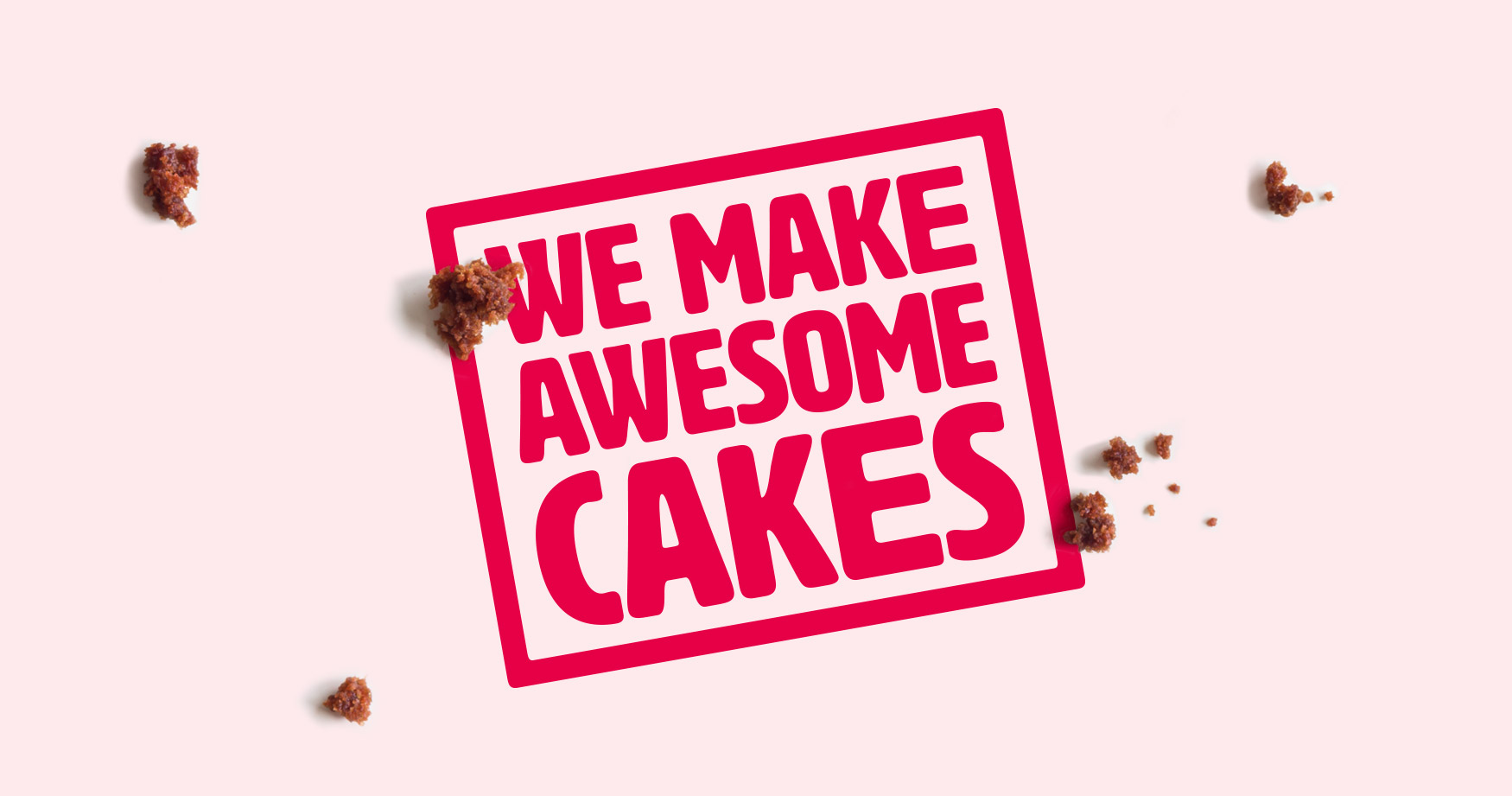 Who makes Awesome Cakes?
We worked with talented baker Rhian Jinny-Jones this year to develop a new brand identity for her cake-making business. We were blown away by her attention to detail, the personal touches and the craft that went into each piece. In the studio, we found ourselves repeatedly using the word 'awesome' to describe the decorations and it soon started to feel like the previous business name of Cake Maid didn't quite do the cakes justice! They were so fun and unique, we decided to propose a name change. Introducing We Make Awesome Cakes...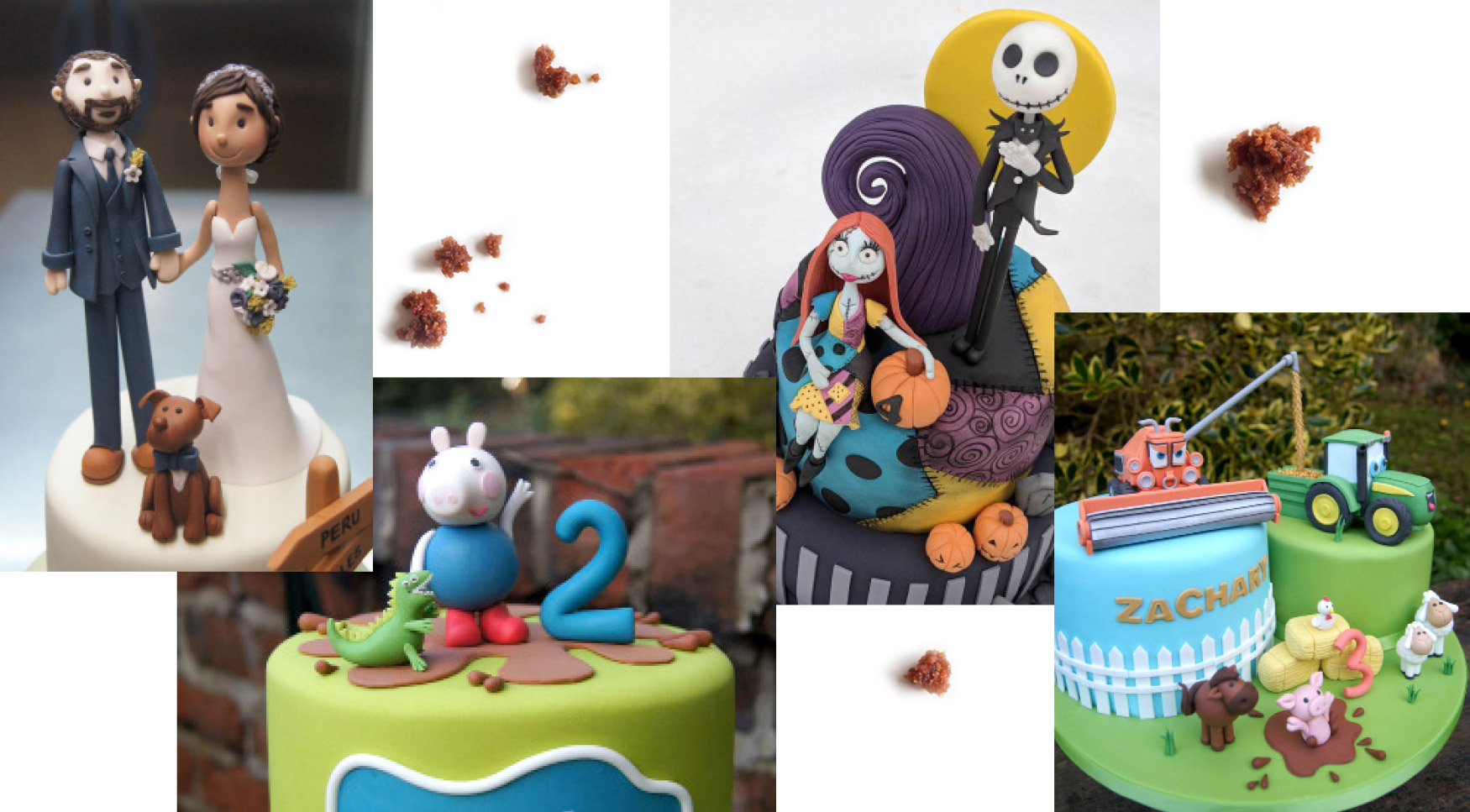 Bold typography and expressive colour palette
Once we had the new name in place, we started to experiment with the typography which would become an integral part of the brand. We felt that a word-mark would work brilliantly, as there would always be bright, busy and fun photography to support the identity. We wanted to avoid the cliche, overused icon of a cake, instead going for something that worked almost as a bold stamp of approval. 
After playing around with different styles of type and also how they could be applied to the images of the cakes— we eventually we settled on HWT ARTZ, a typeface designed in wood by none other than Erik Spiekermann himself. The typeface is a diverse and playful sans-serif that has alternative characters making it a unique choice. When developing the messaging and language of the brand, we discovered that a loose layout of the type represented the fun nature of the brand.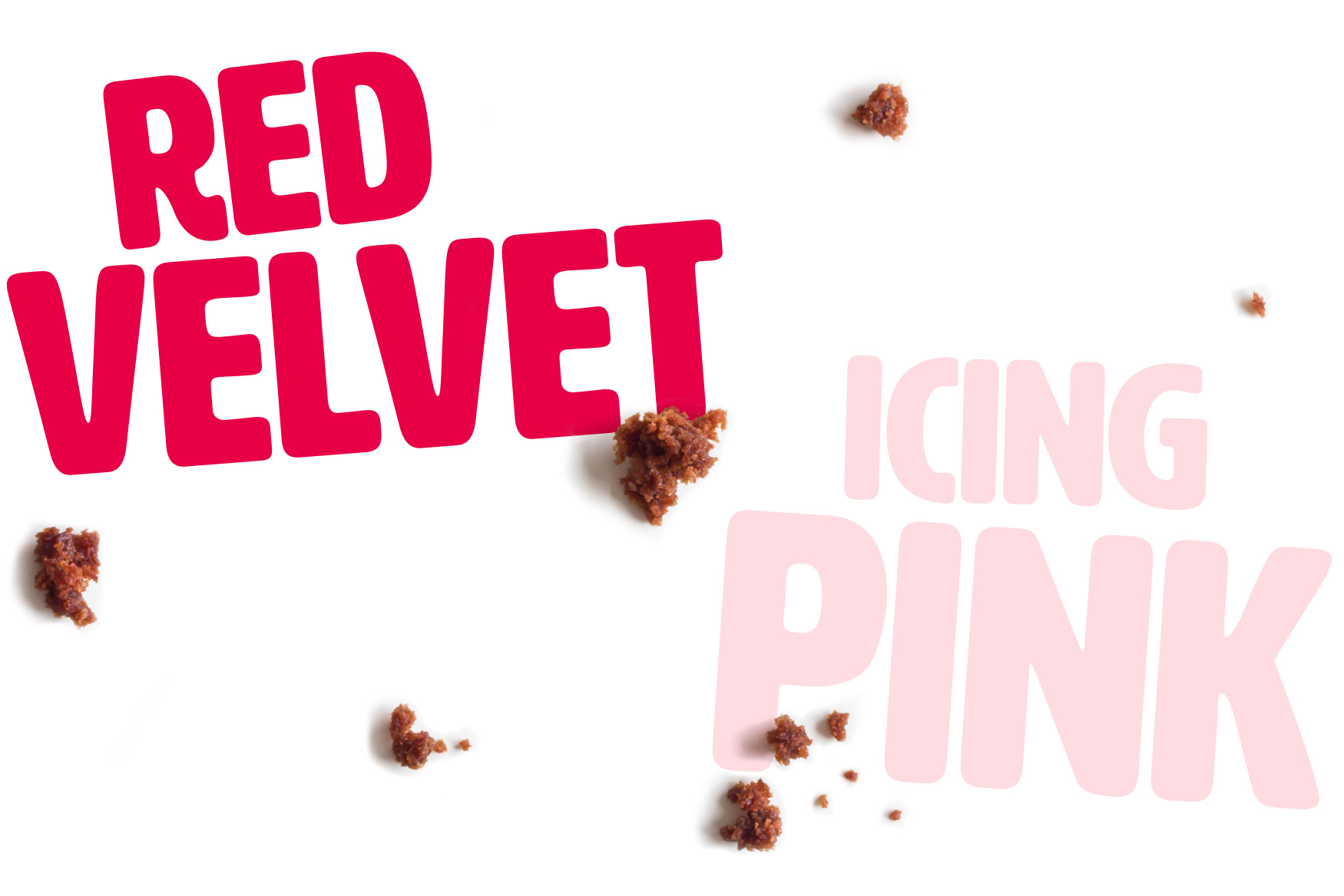 Playful tone of voice
With such a joyful and personalised product and service, we felt it was vital for their personality to be reflected in the company's tone of voice. Always full of friendly wit and humour, we were in a strong position to express this through bold typography. The aim is to delight the customer throughout the entire process of ordering an Awesome Cake—from the first point of contact to the last. There's no reason why even the invoices couldn't be bursting with personality.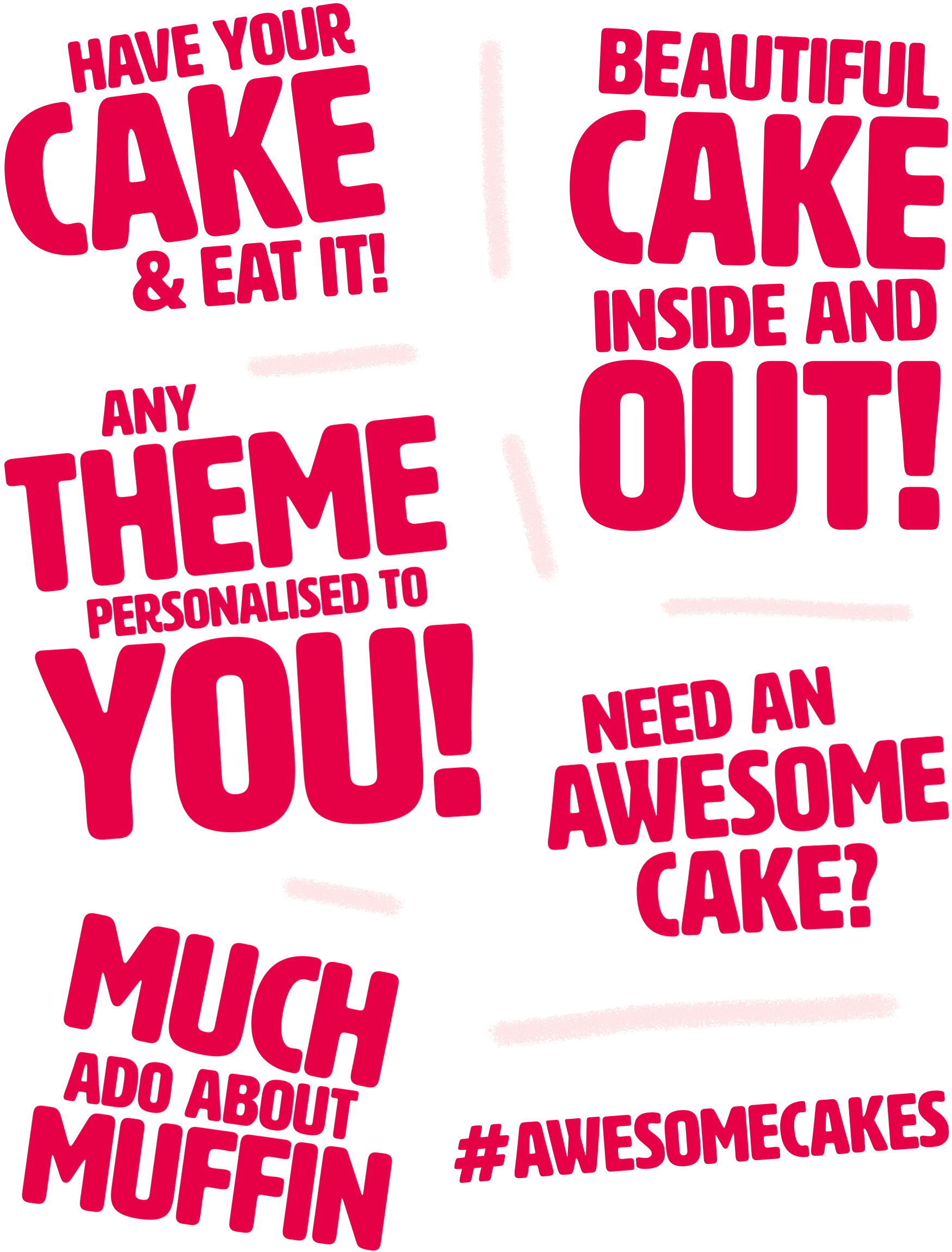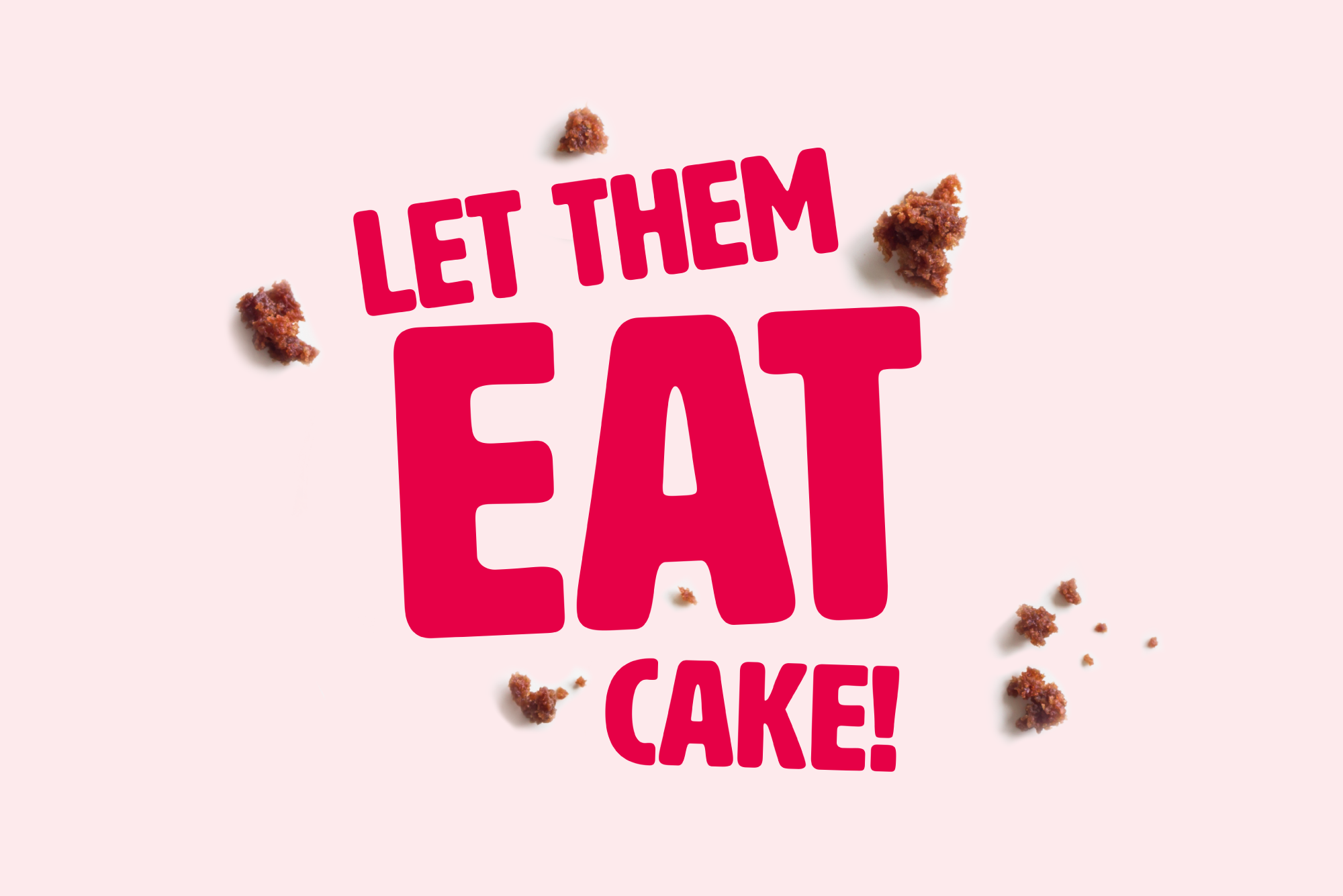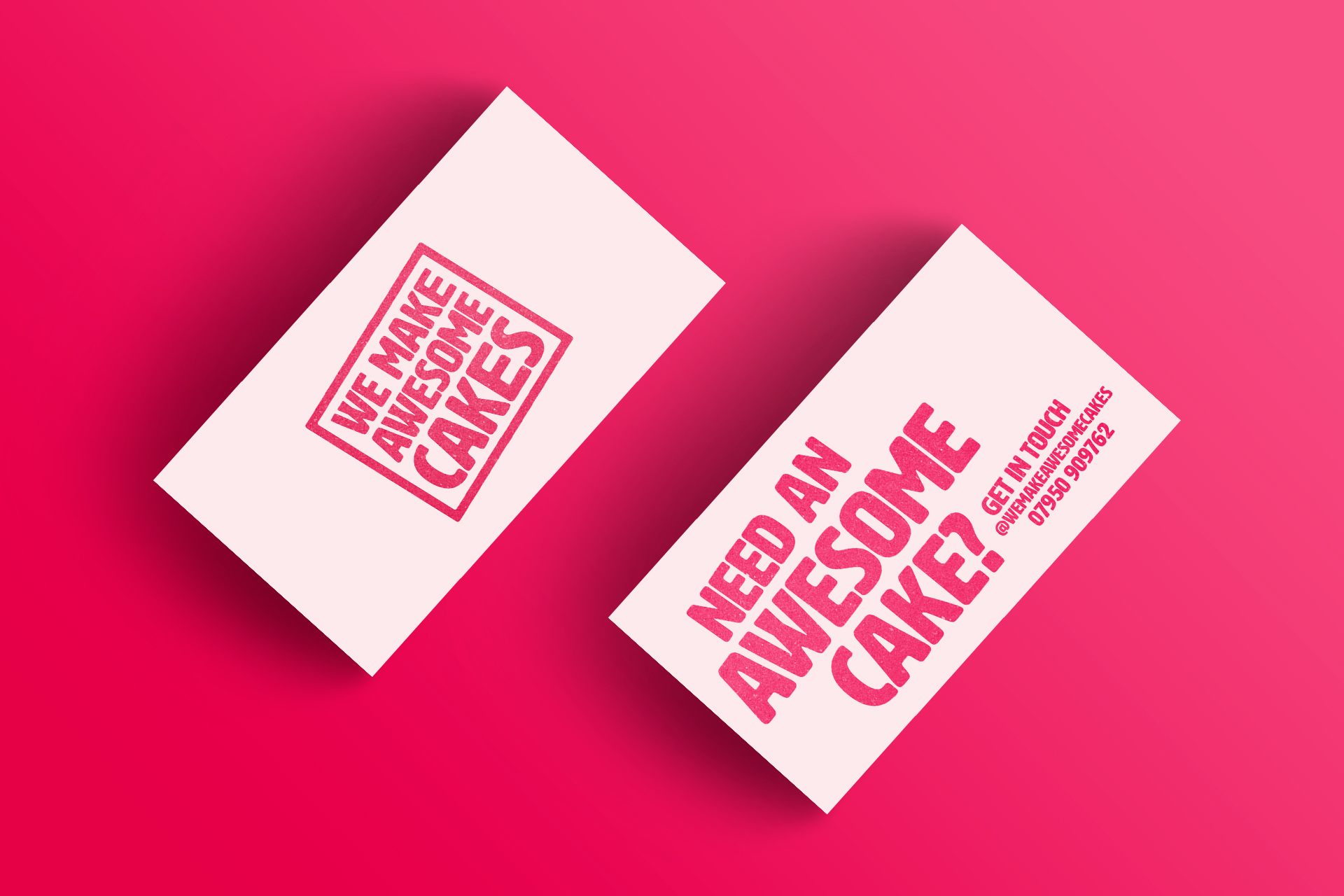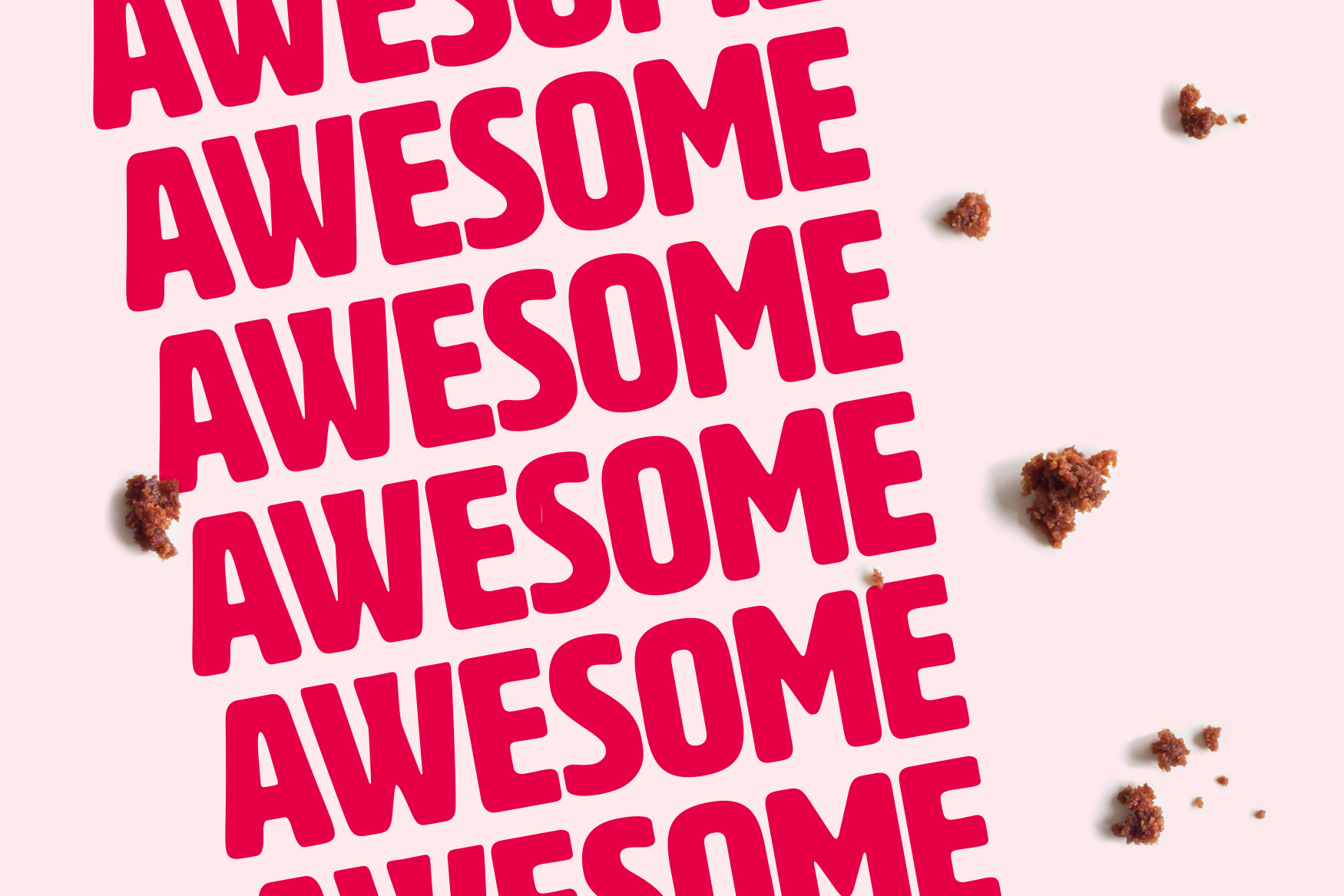 I didn't have any true branding and my old name didn't reflect me or my cakes. I needed help to create something different, something that was bold but artistic. I love the new name and brand that John&Jane have created. I really think it gives me a unique and energetic brand to take forward—it's awesome!

Rhian, We Make Awesome Cakes
Brand design style
With the new brand identity and typographic style in place, we had fun combining the language with the photography. We loved creating an identity for such a skilled baker and we can't wait to see where Rhian takes the company next. Here are some examples of how the new identity compliments and showcases her work.