Poem in October by Dylan Thomas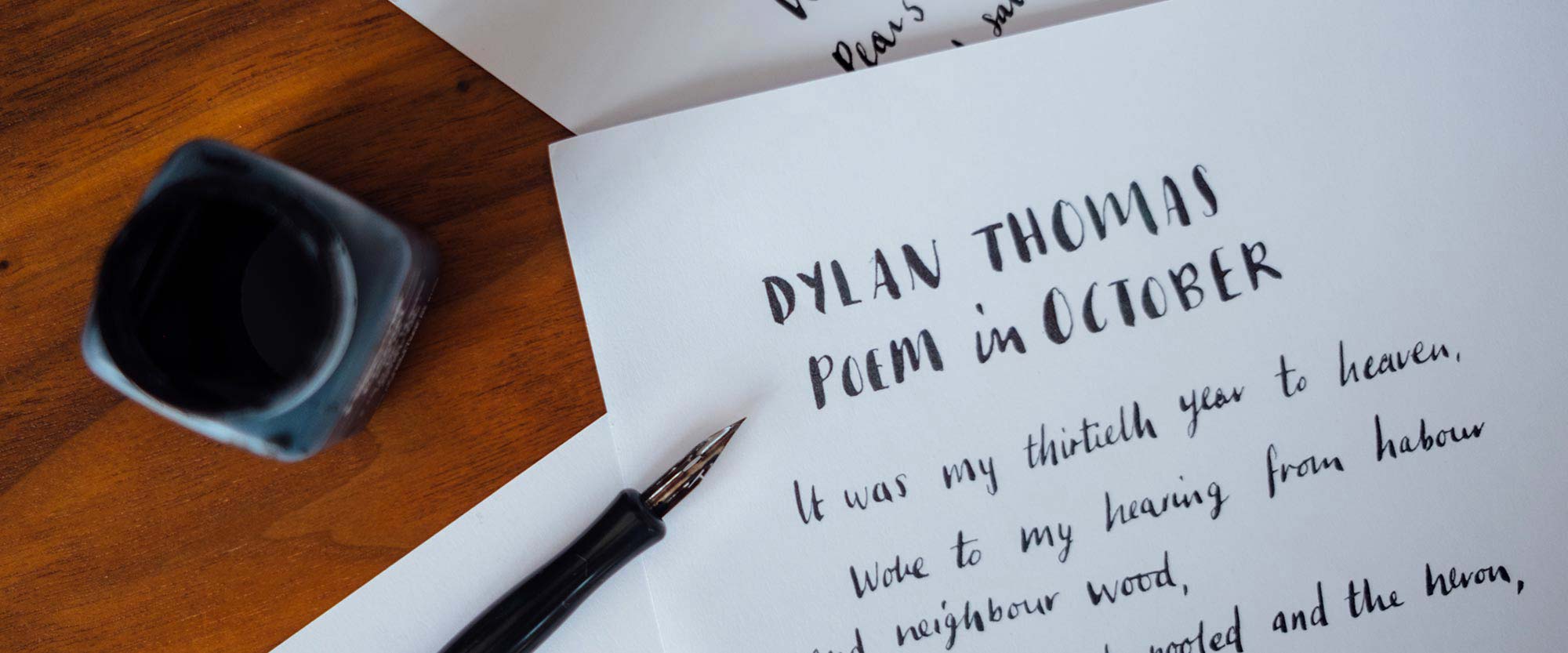 On my thirtieth birthday this year, I visited the beautiful town of Laugharne. Lying on the estuary of the River Tâf it offers scenery fit to celebrate any birthday. The one thing this town is most famous for is being the home of Welsh poet, Dylan Thomas.
On arrival, the very first thing I came across was a sign near the trail up to Dylan's boathouse, it featured a piece of his work called "Poem in October". Coincidently, it was a poem that Dylan Thomas wrote about the walk he took on his own thirtieth birthday. What were the chances?
We went on to walk in his footsteps, discovering scenes from the poem itself, his quaint writing shed and of course, his well-known boathouse. The experience and Laugharne itself had a very special and unique feeling about it.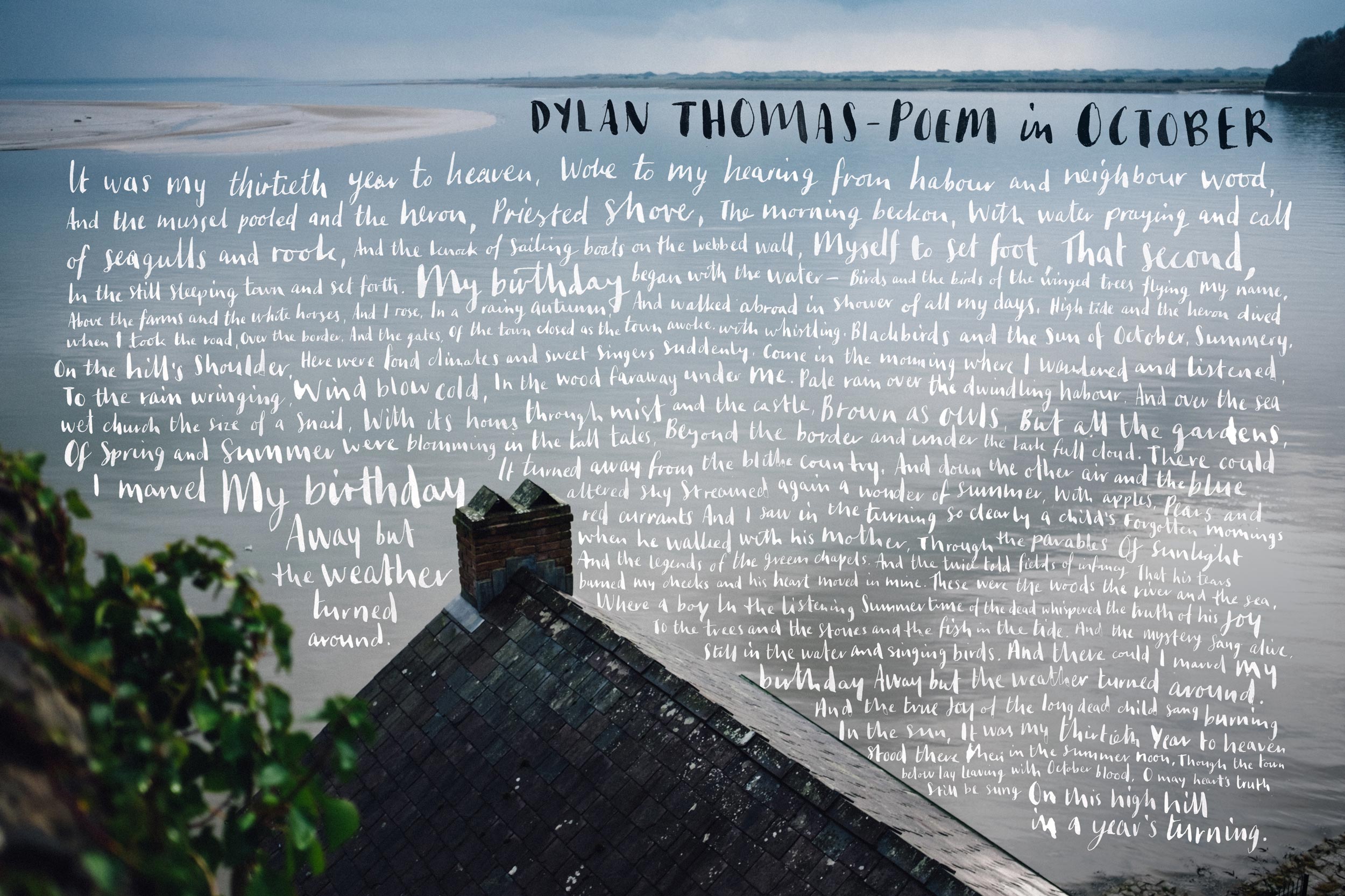 International Dylan Thomas Day
A few weeks back I heard that International Dylan Thomas Day was approaching and I felt compelled to create something to celebrate the great Welsh poet's life and work. After having such a personal experience earlier in the year, I decided to bring calligraphic typography and personal photography together.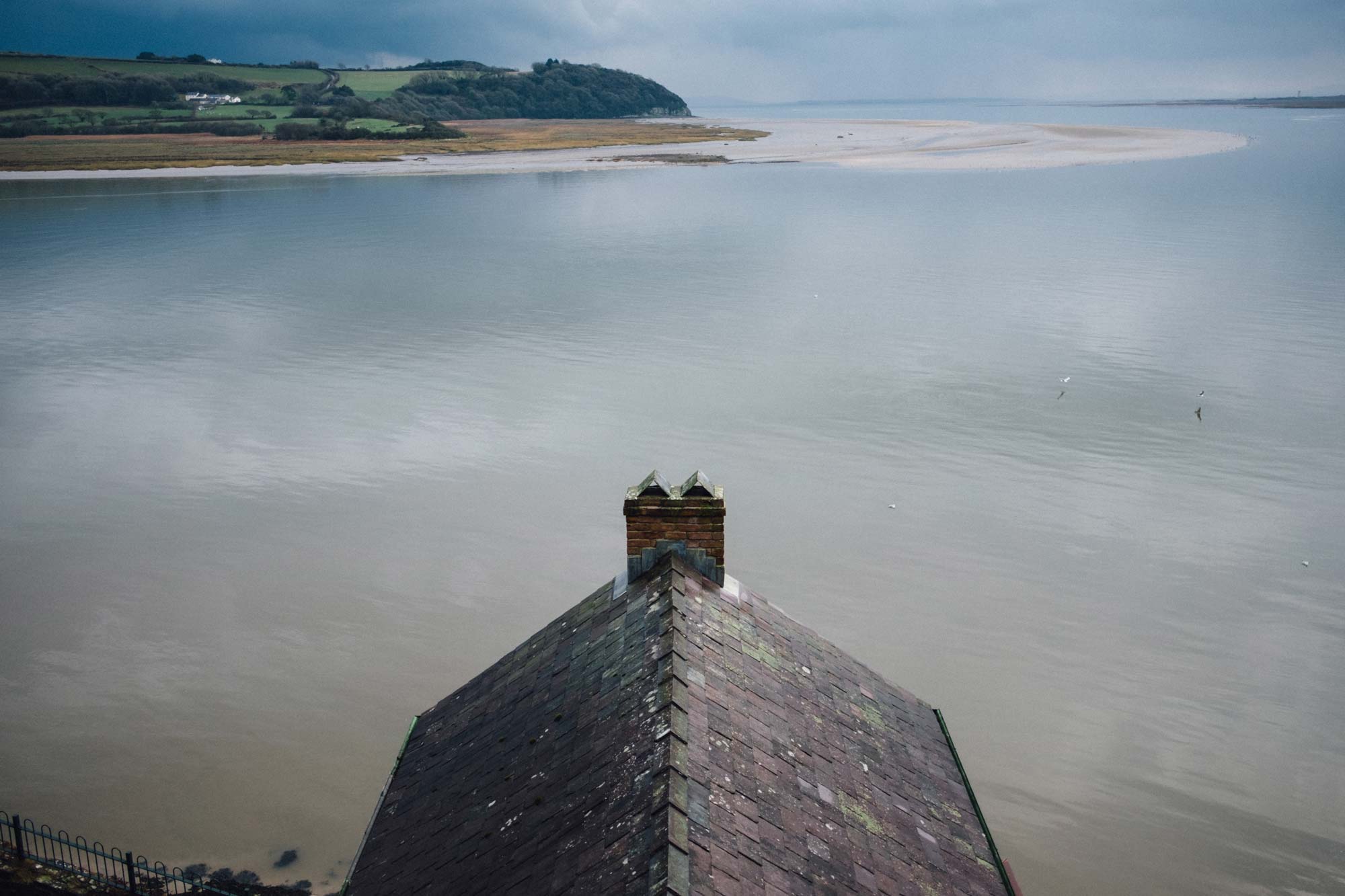 Poem in October
I wrote up "Poem in October" in it's entirety, embracing all the imperfections of my calligraphic style—I wanted it to look natural and organic. I discovered that this is actually a brilliant way to find a new appreciation of Dylan's work, whilst writing it, I was really taking in each and every word. It got me thinking about the meaning behind the words, and what he might have seen or felt on his thirtieth birthday.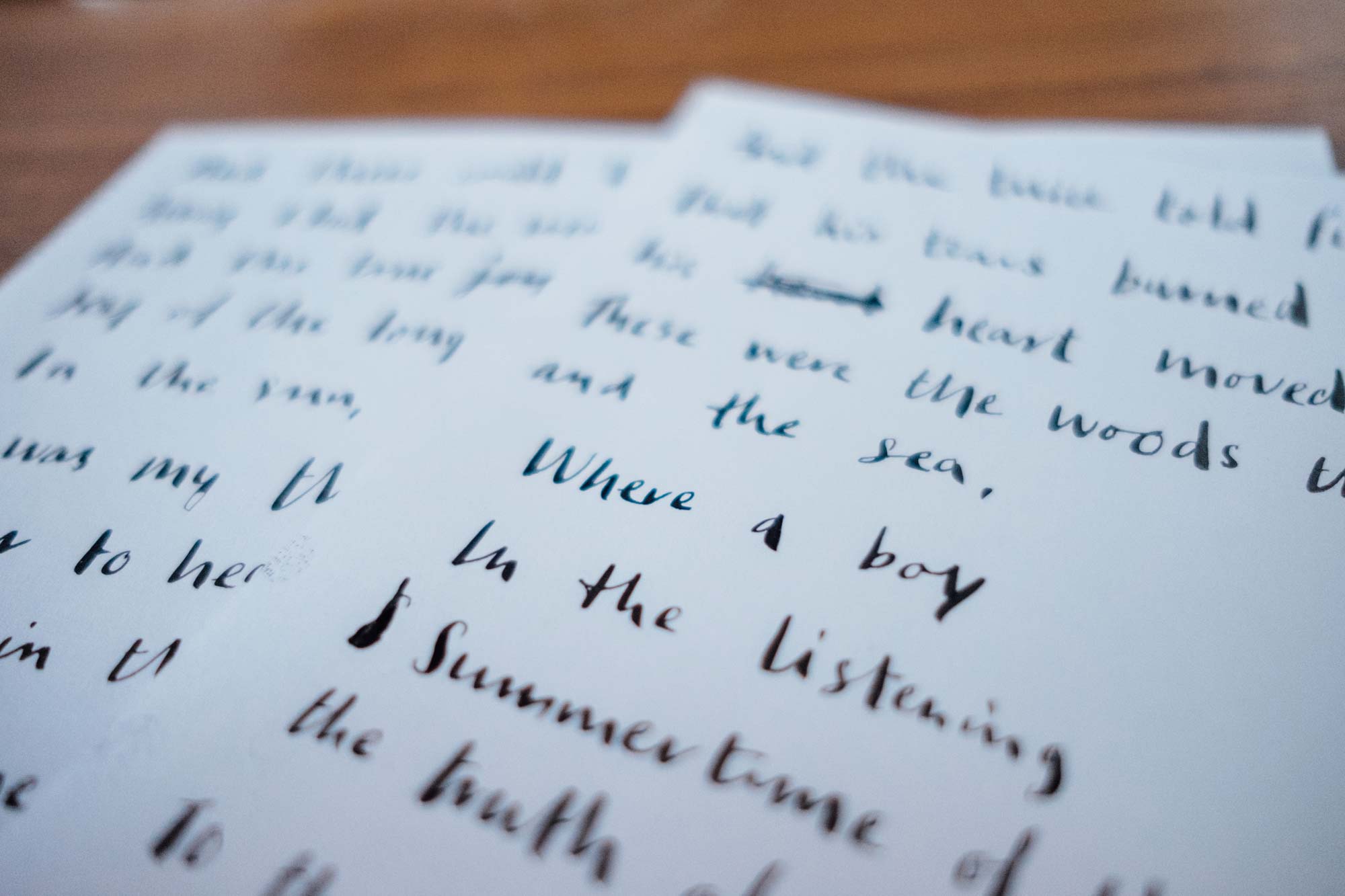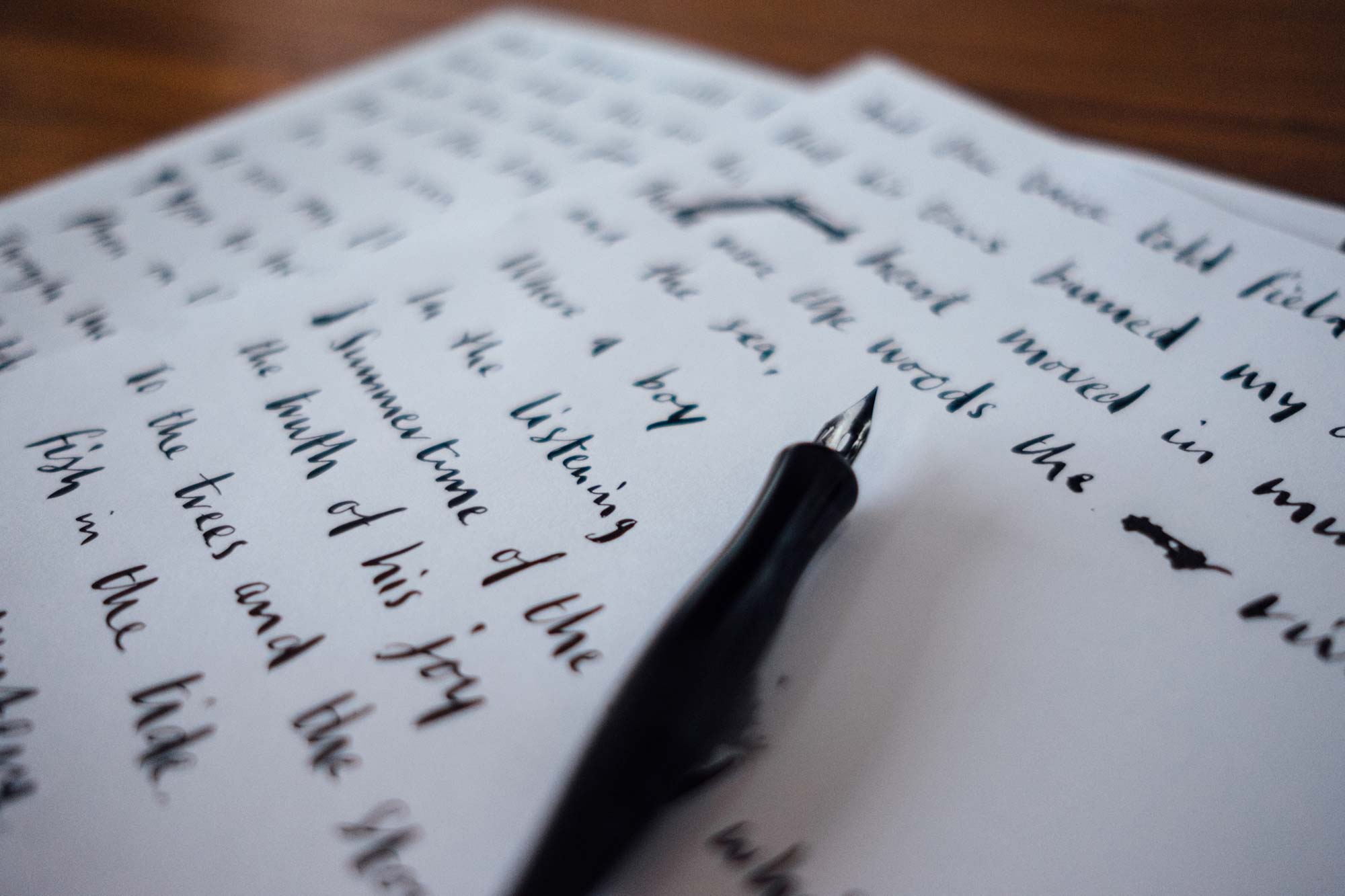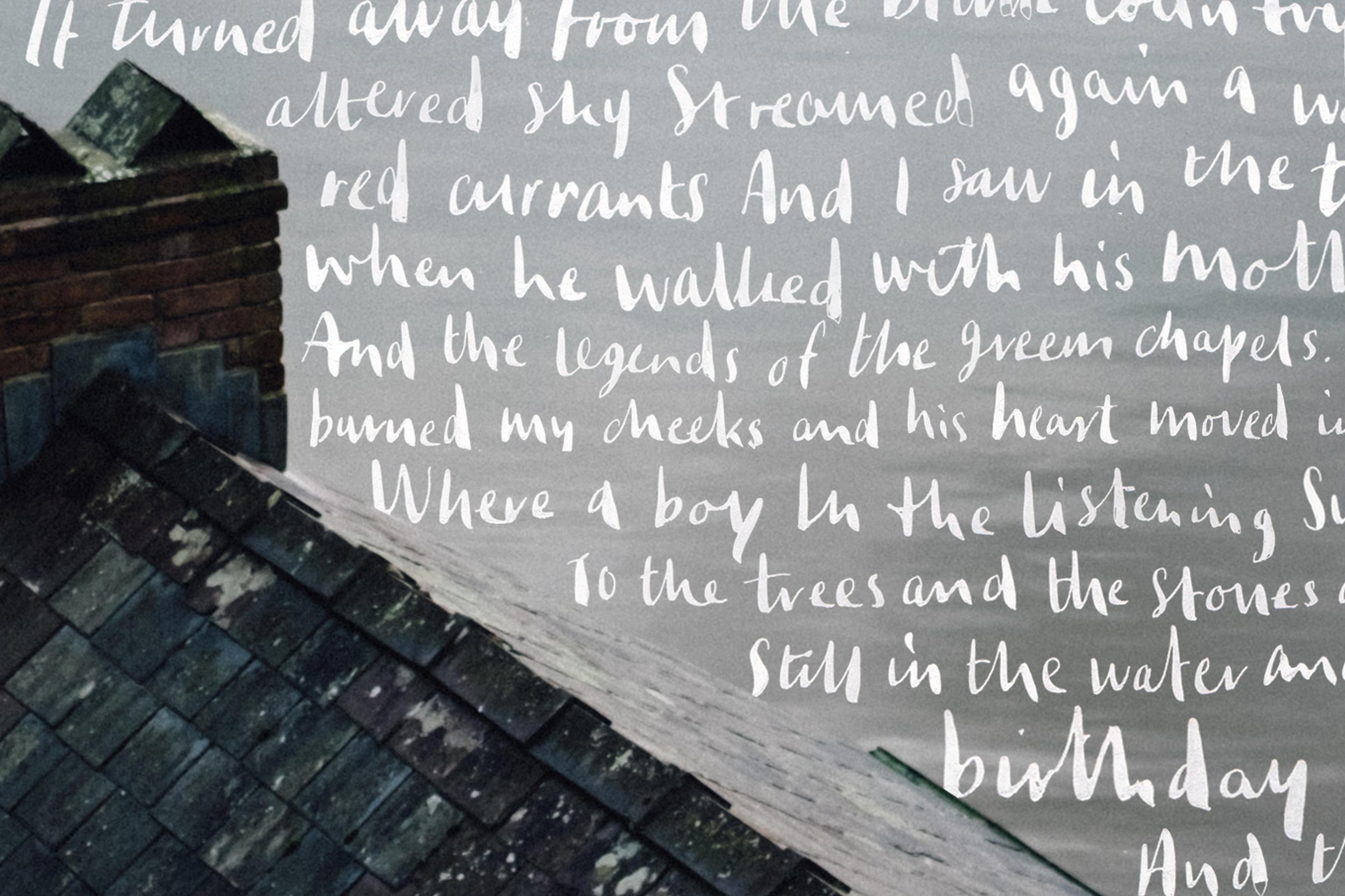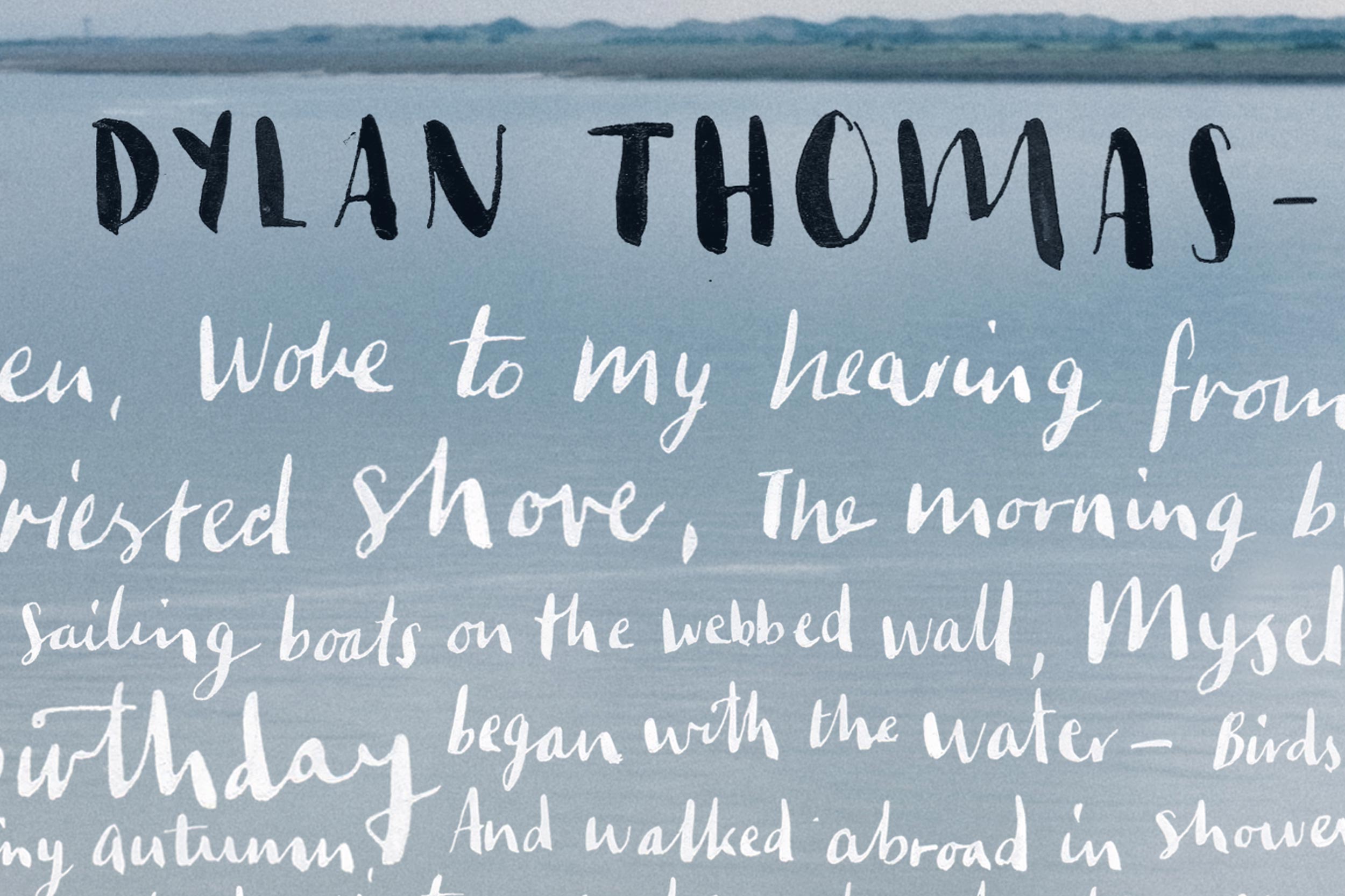 Get involved
You can discover more about International Dylan Thomas Day, by checking out the hashtag #DylanDay on social media. We are certainly looking forward to seeing what other people have created to celebrate this Welsh icon.