A forward-thinking brand for the latest Rubrik conference

What is Rubrik Forward?
Forward is Rubrik's very first user conference which will take place in Chicago, Illinois from 11-13 May 2020. Rubrik are no strangers to organising large conferences in exciting cities, over the last few years we've helped create brands and visual styles for conferences in London, Valencia and San Francisco, including last year's Partner Conference; Supercharged.
Forward feels a little bit different — everything from the speakers, events and venue is top notch, so when we were asked to create a brand for the event, we knew we had to bring our best. The conference programme includes many exciting activities such as expert panels, hands-on labs and Camp Rubrik, covering cutting-edge topics for executives and technologists.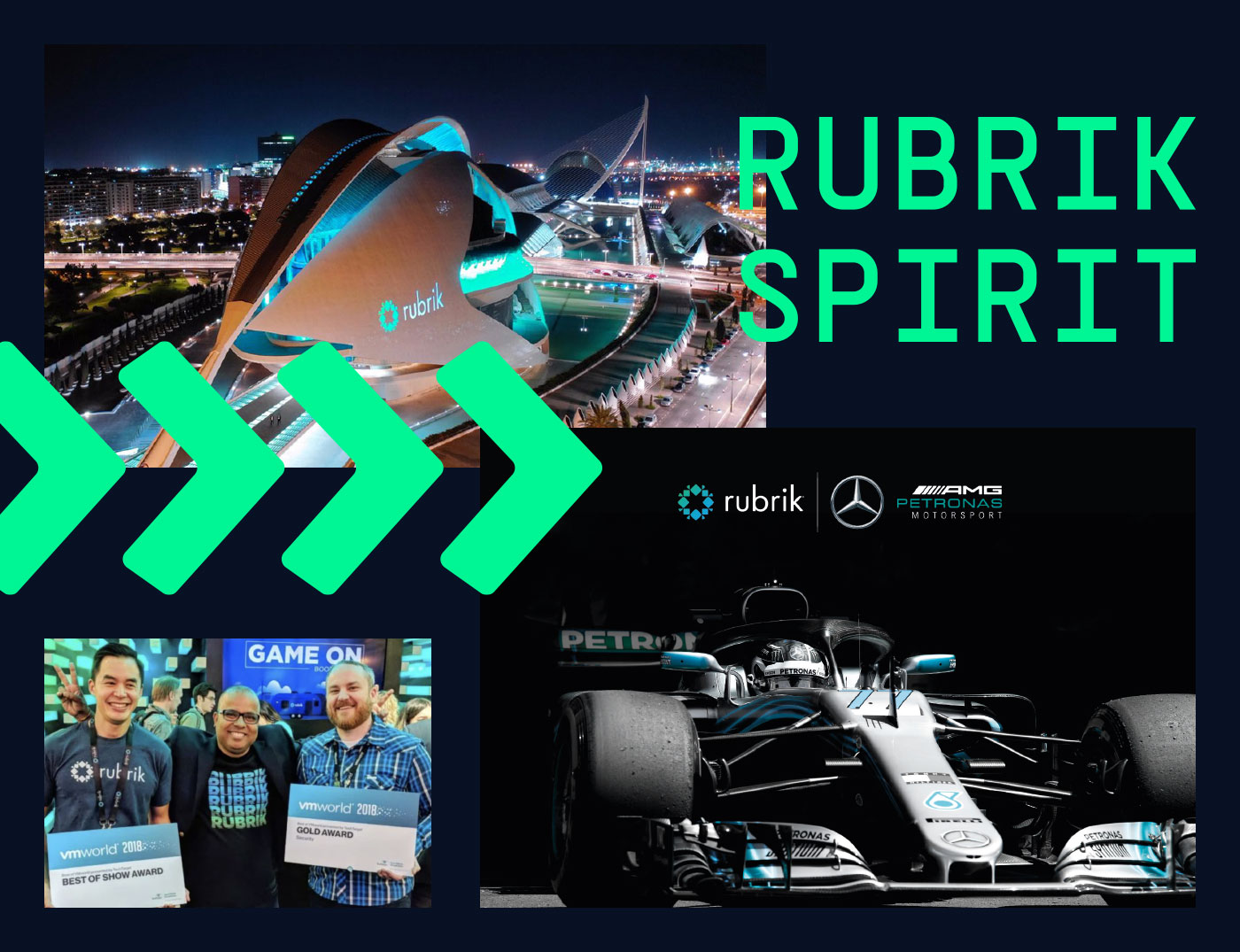 Inspired by spirit and location
Having worked with Rubrik for several years, we understand the spirit and ambitions of the organisation. They move forward, fast. Rubrik is the market leader in Cloud Data Management, the world's first platform to orchestrate data for hybrid cloud enterprises anytime, anywhere. Established in only 2014, their growth in five years means they're considered the "Fastest Growing Enterprise Company in the Billion Dollar League", valued at of over $3.3B. We took inspiration from the Rubrik culture, but also looked for inspiration from the location of the conference; Chicago.
Originally the conference, was set to take place in Phoenix, Arizona and we created a style based on their iconic canyons which worked well. However when the conference location changed to Chicago, the style was no longer relevant, so we came up with a new concept for the brand. We looked towards Chicago's iconic architecture for inspiration.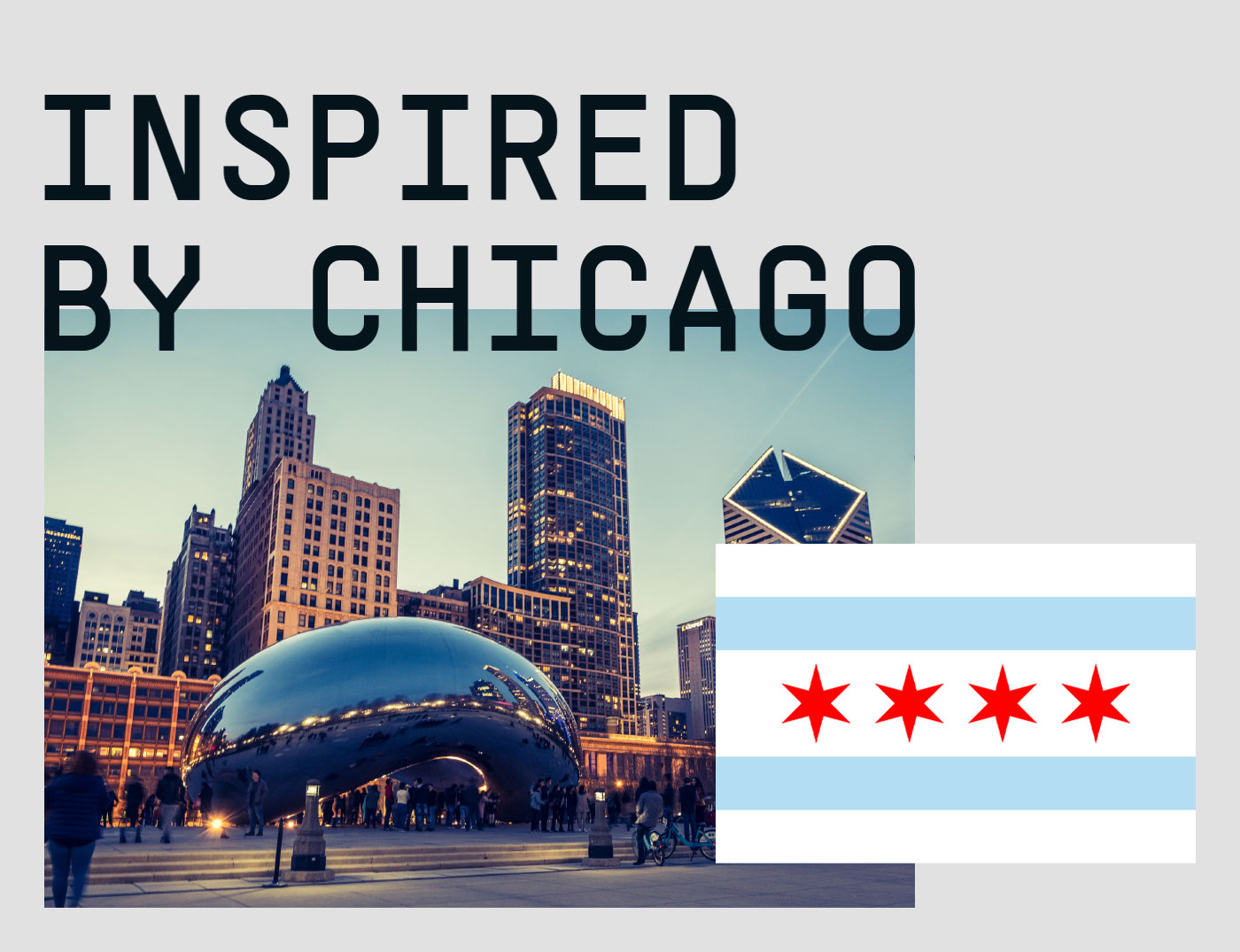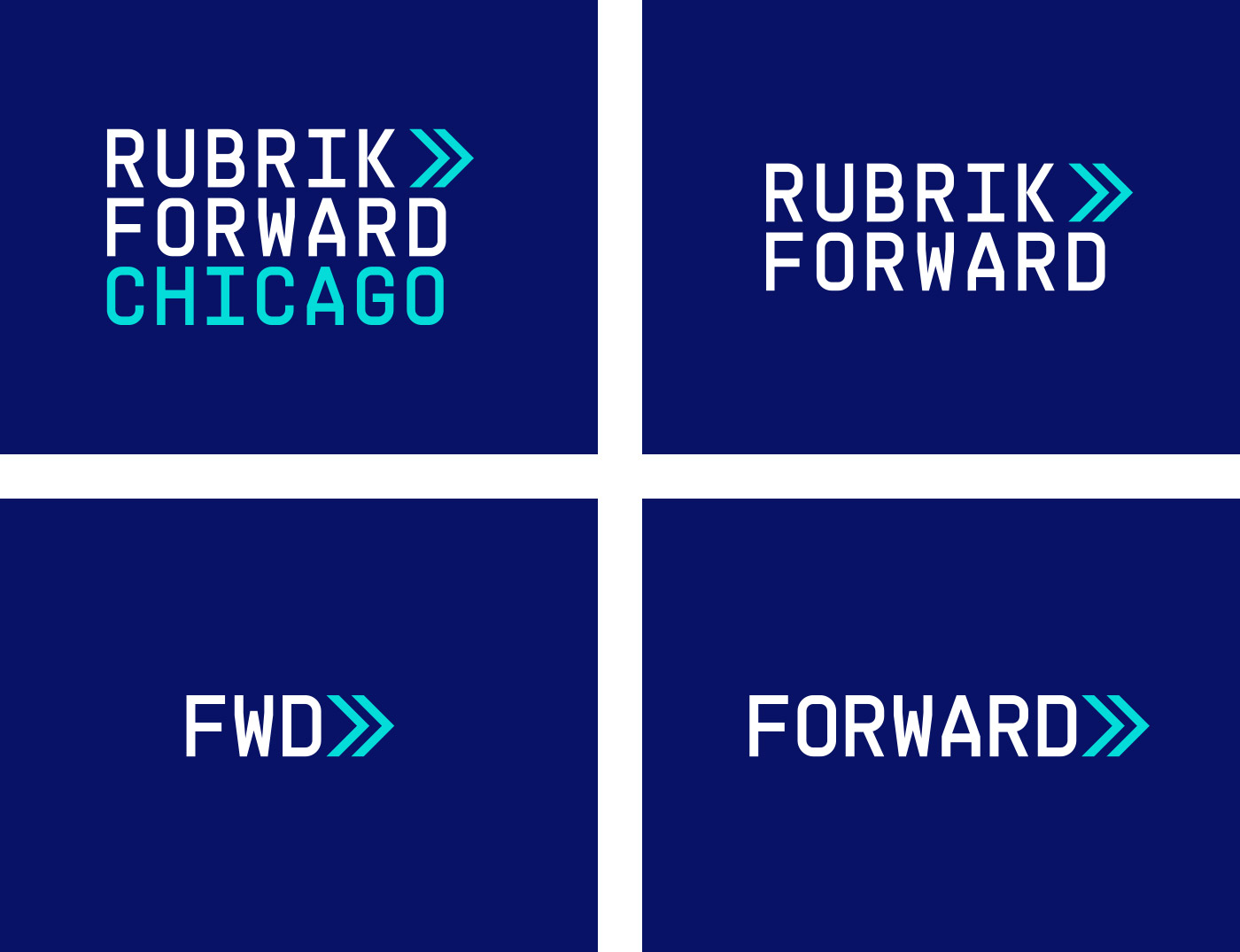 Identity
Using a mono spaced typeface, we created a structured identity with multiple versions, each having a specific purpose. It was also important that the identity worked in a range of different colour-ways.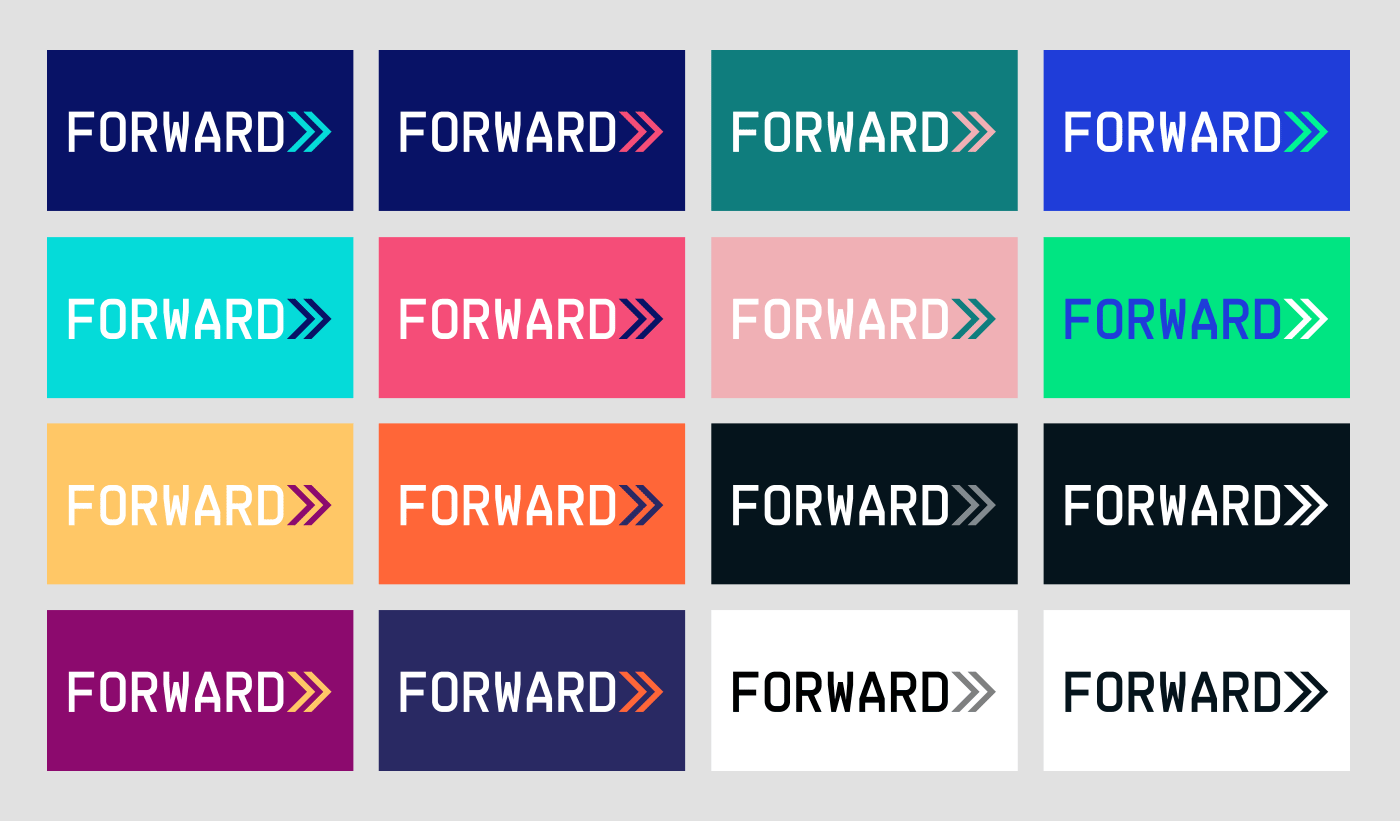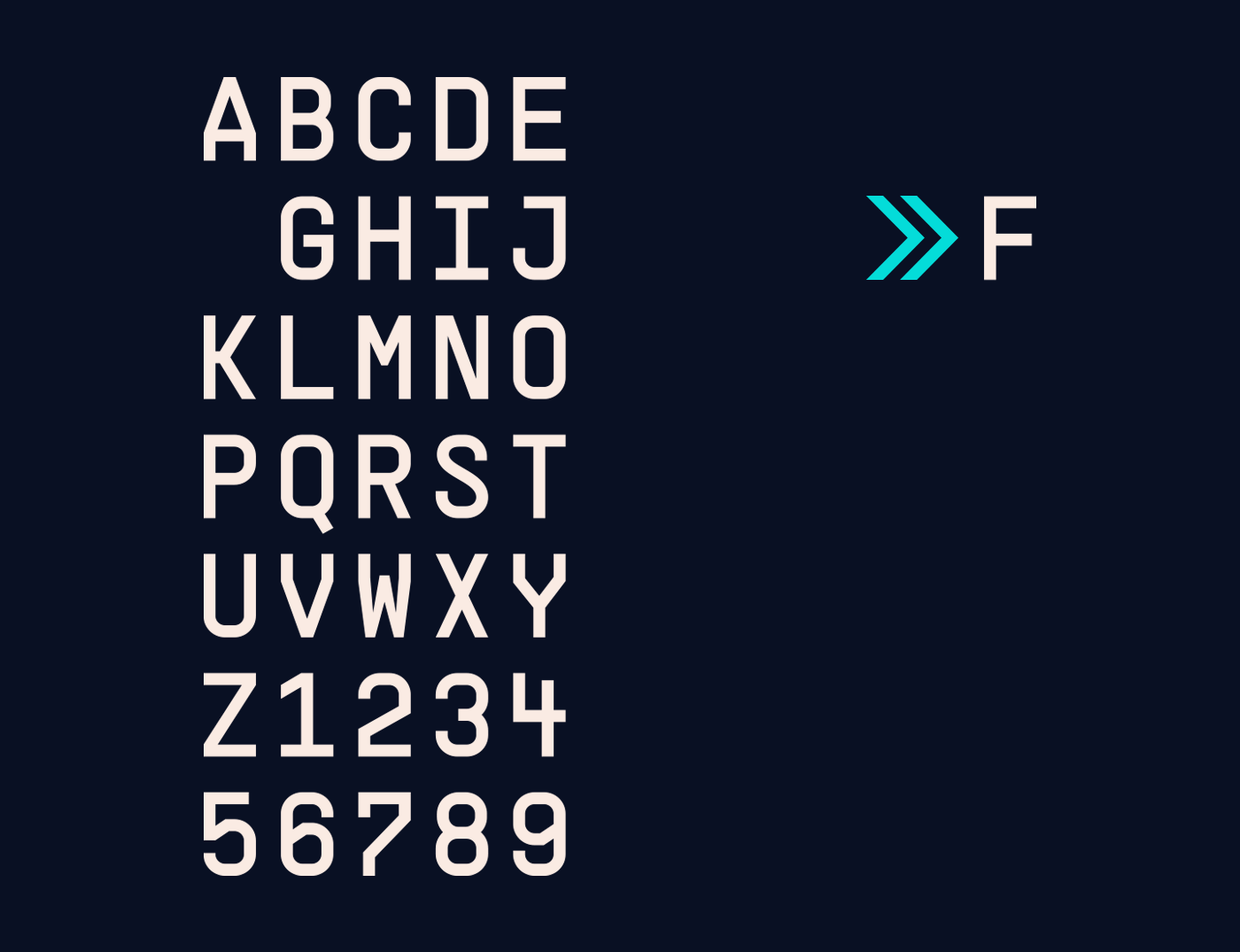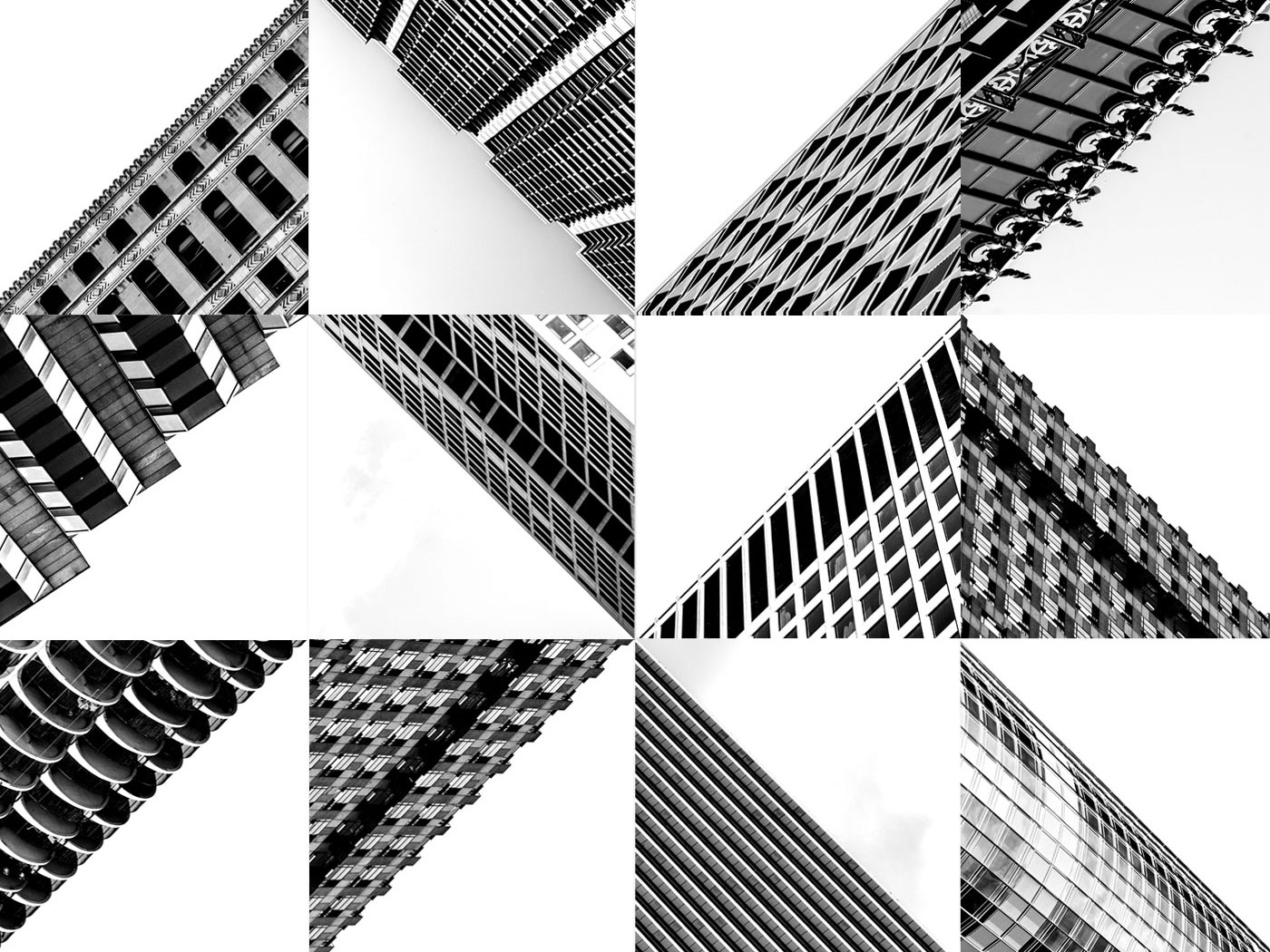 Chicago's iconic architecture
The city of Chicago is renowned for its originality in architecture, with iconic sky-scrapers that have influenced many other American cities. We wanted to reflect this in the Rubrik Forward visual style so we explored various ways in which these could be introduced. We've been experimenting with different patterns and grid styles with Grid Forty Five for a while and saw an opportunity for this style to be introduced into a commercial project.
We directed photography to be commissioned in Chicago to get unique imagery of Chicago's most charismatic buildings. From there we used a variety of grids and rotations to make patterns that started to showcase these buildings as forward-facing arrows at the same angle as the identity. This created the versatile and dynamic foundation for the Rubrik Forward design style, which would be fed into a range of graphics, websites and videos.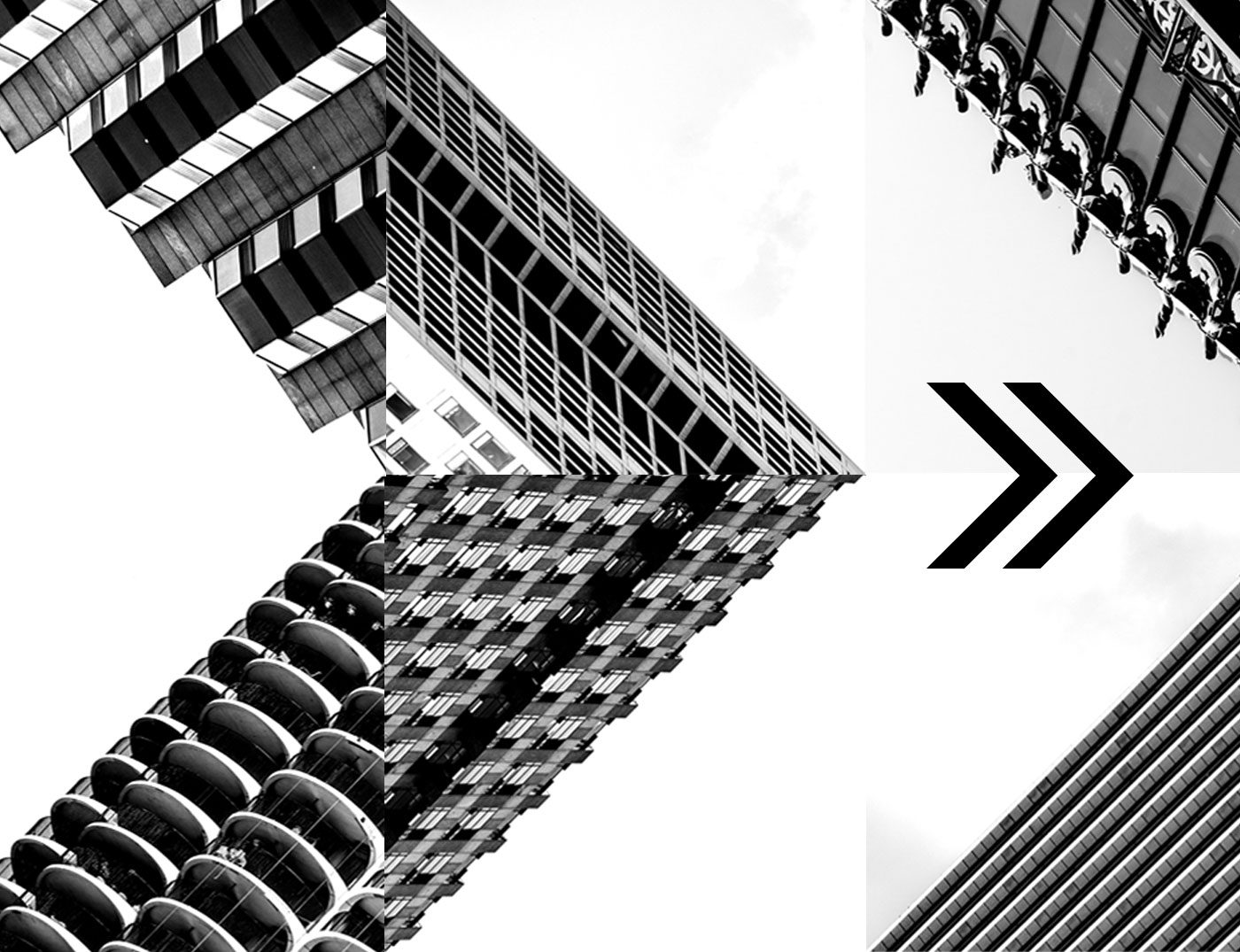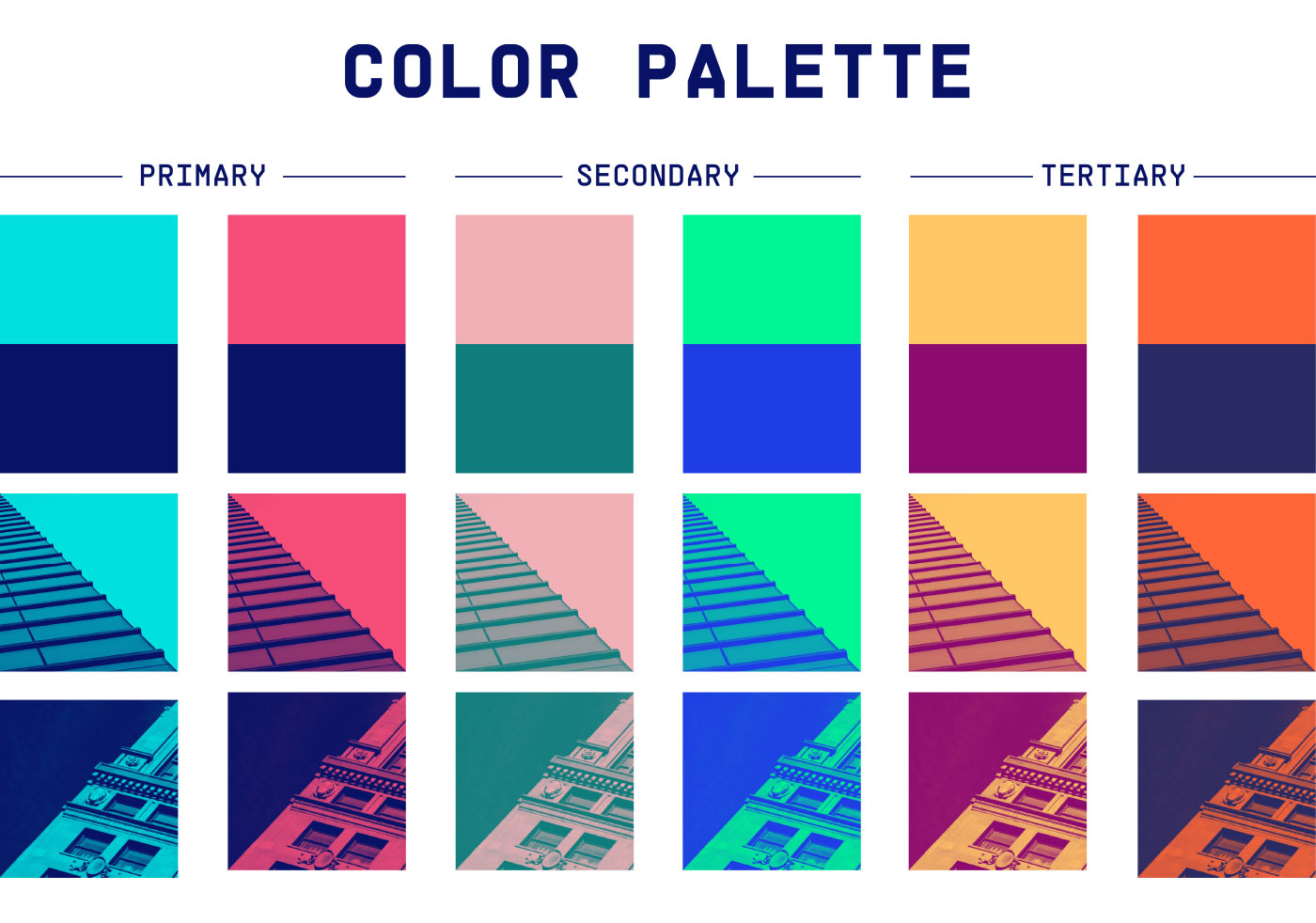 Vibrant colour palette
The event is bold and exciting, so we wanted that to be reflected in the colour palette. Using a range of colour combinations, we designed a system in which these grids could become distinctively part of the Forward brand. This became key when creating visual assets for the website, such as the hero banners and the headshots of the speakers.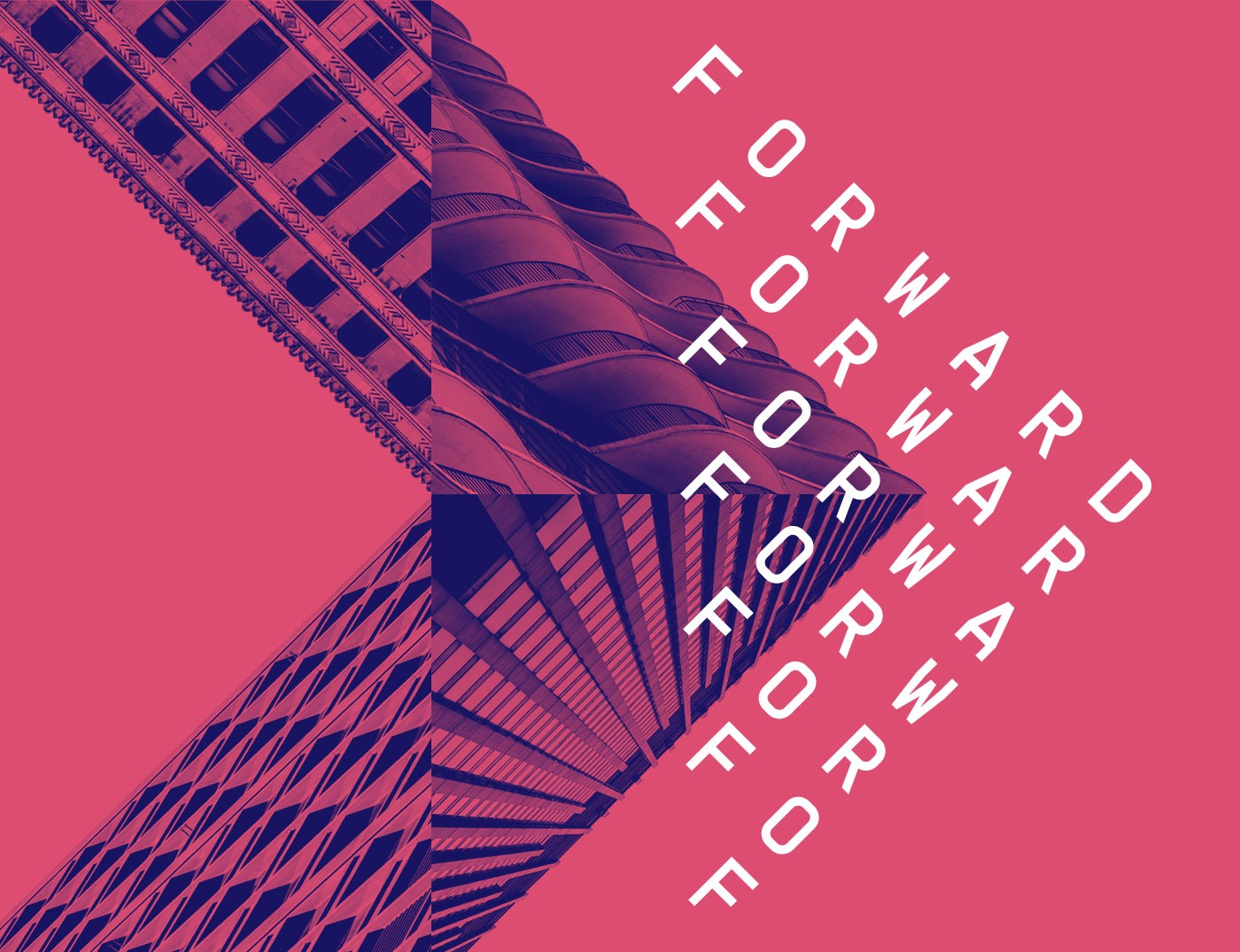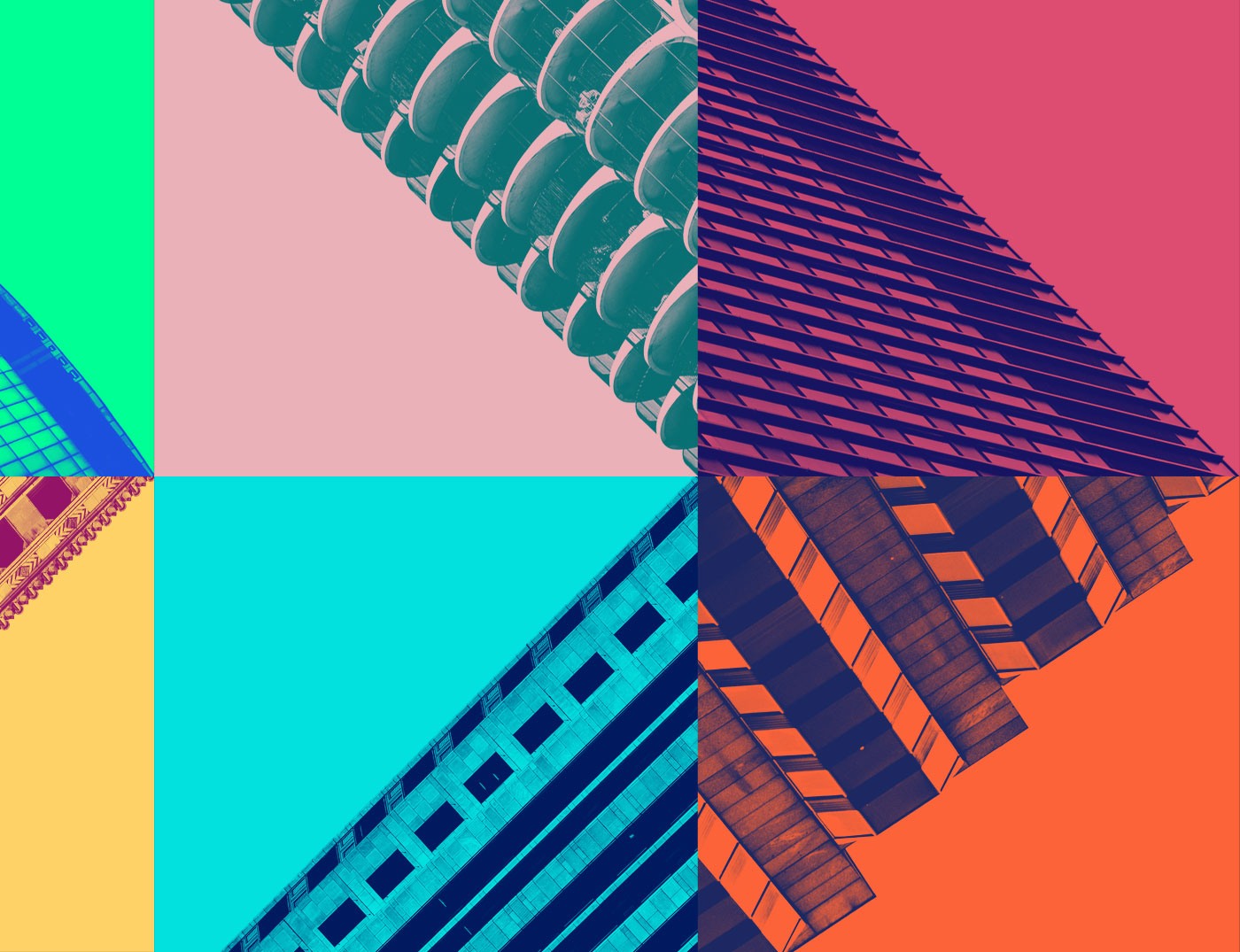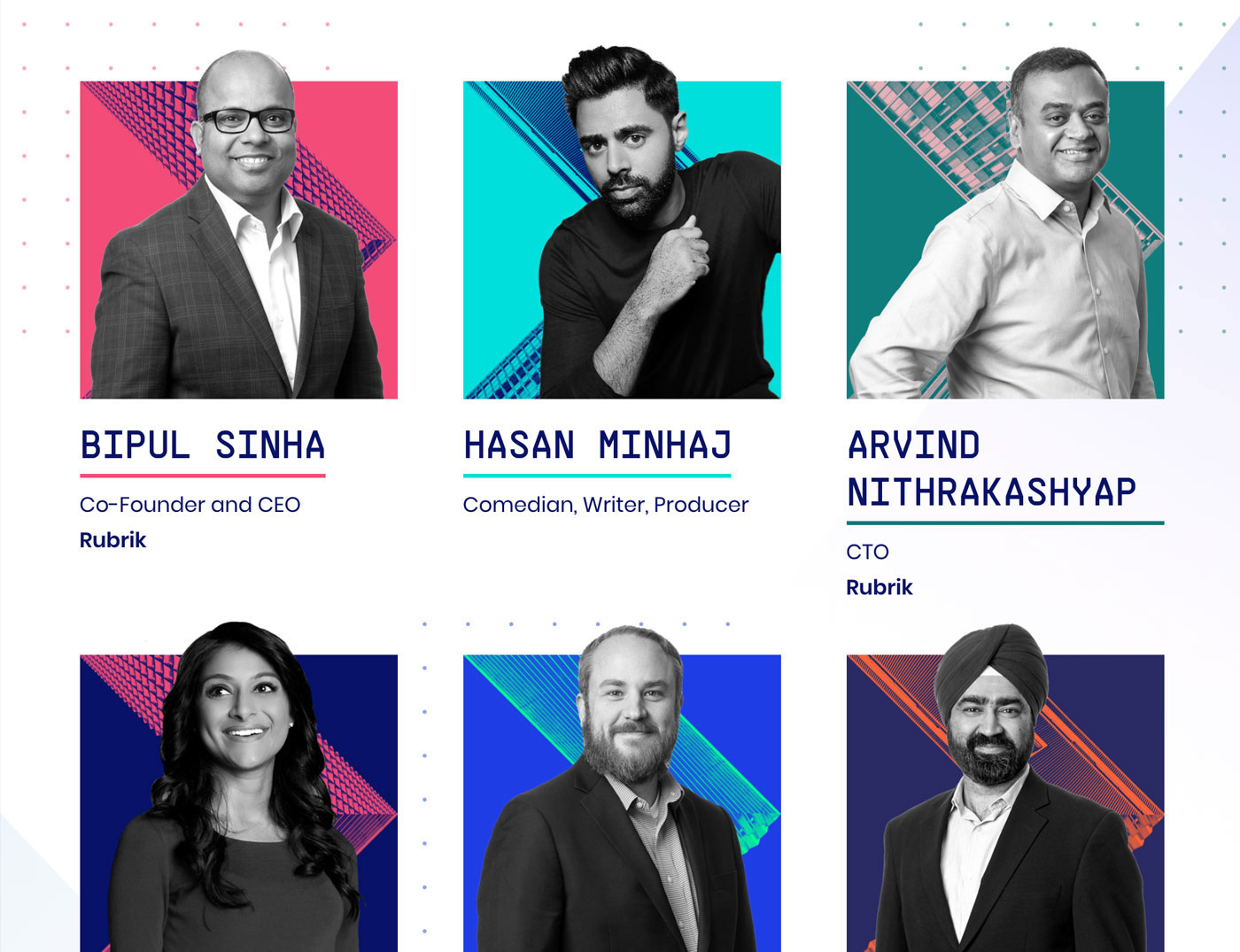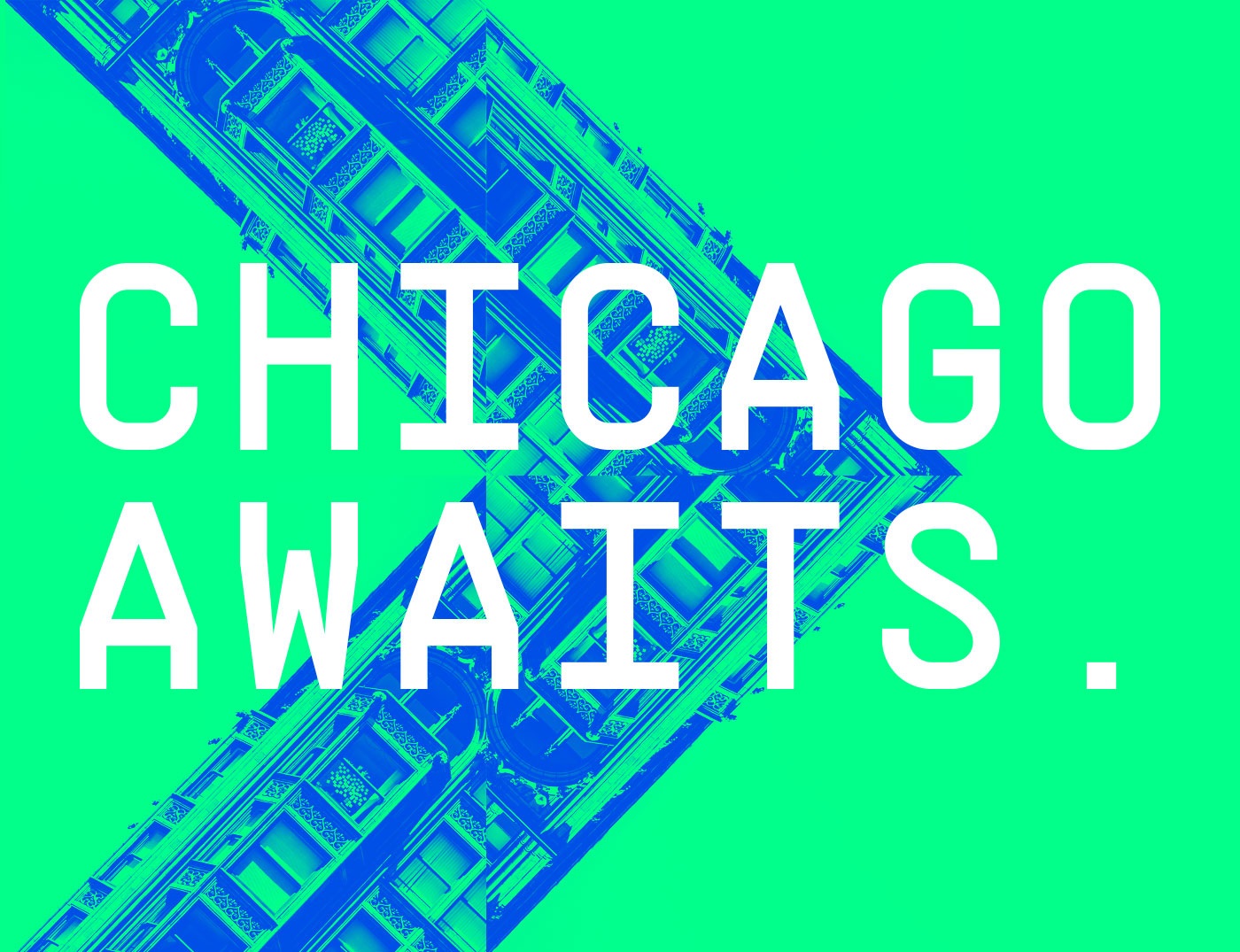 Website and promotion
The brand was translated seamlessly onto a range or pre-event deliverables such as the website and promotional graphics. We created a strong and clear brand guidelines document that outlined how everything from the typography to the merchandise should be created. The website was designed and built by the brilliant Pixelmatters everything was executed at the highest standard maintaining brand coherence throughout.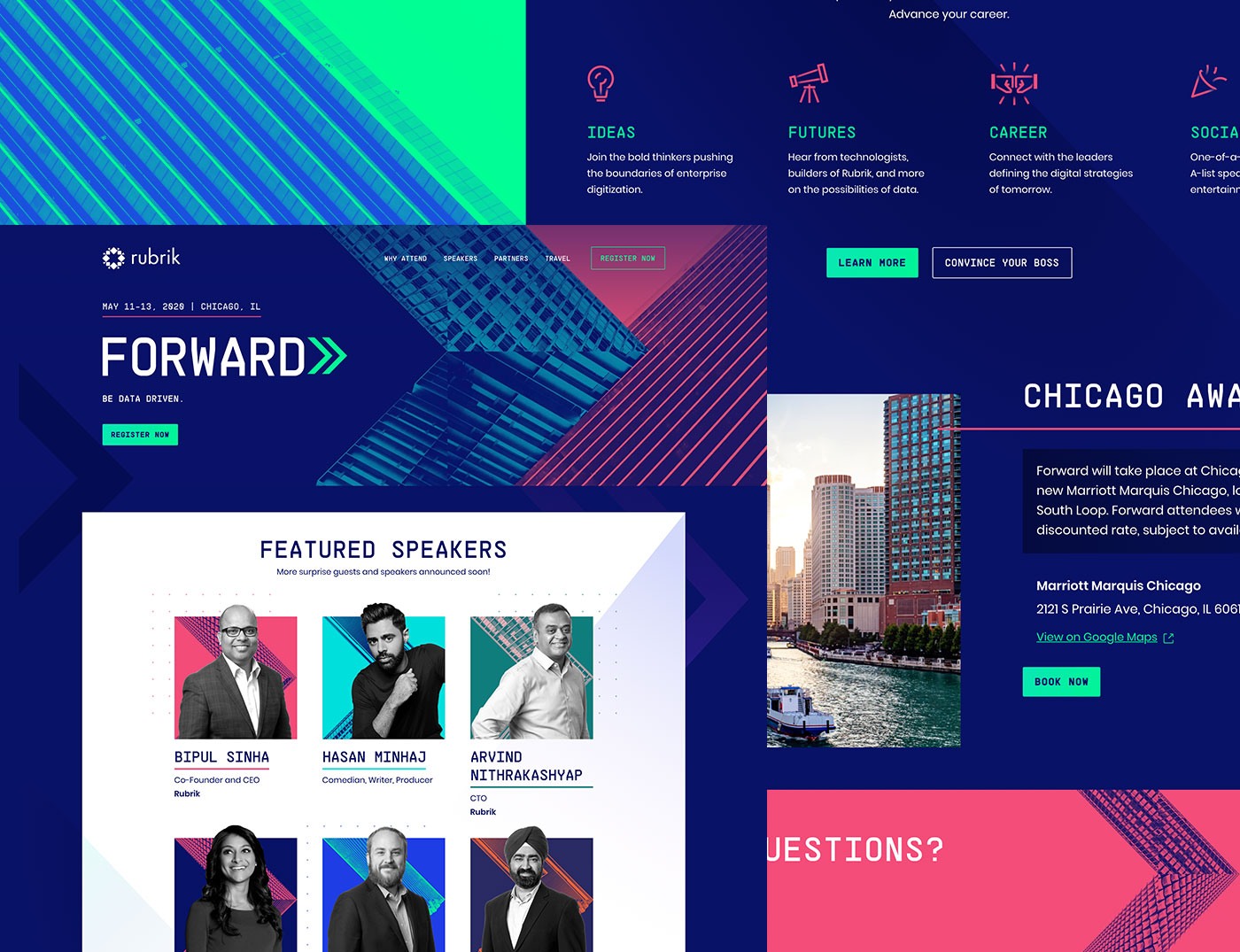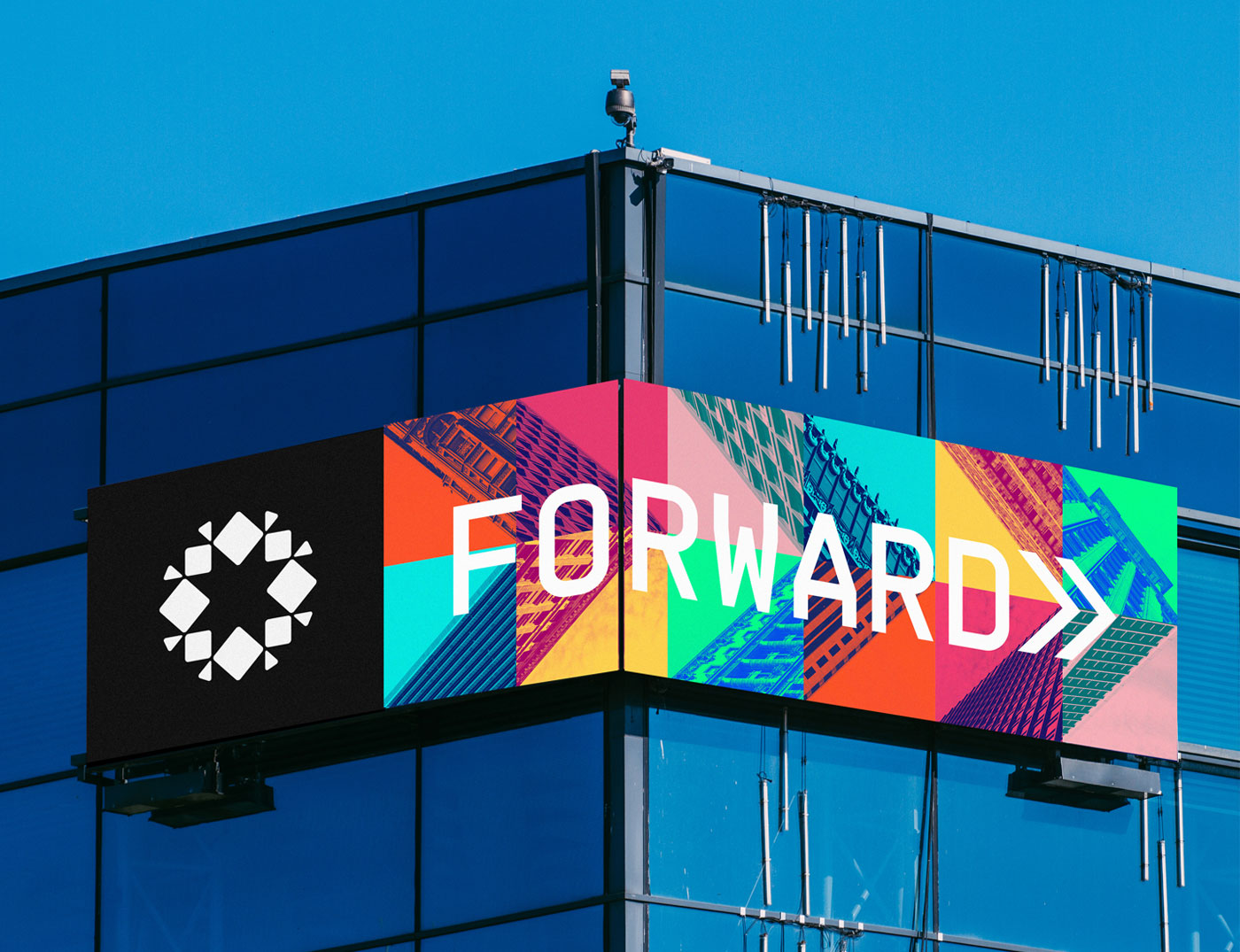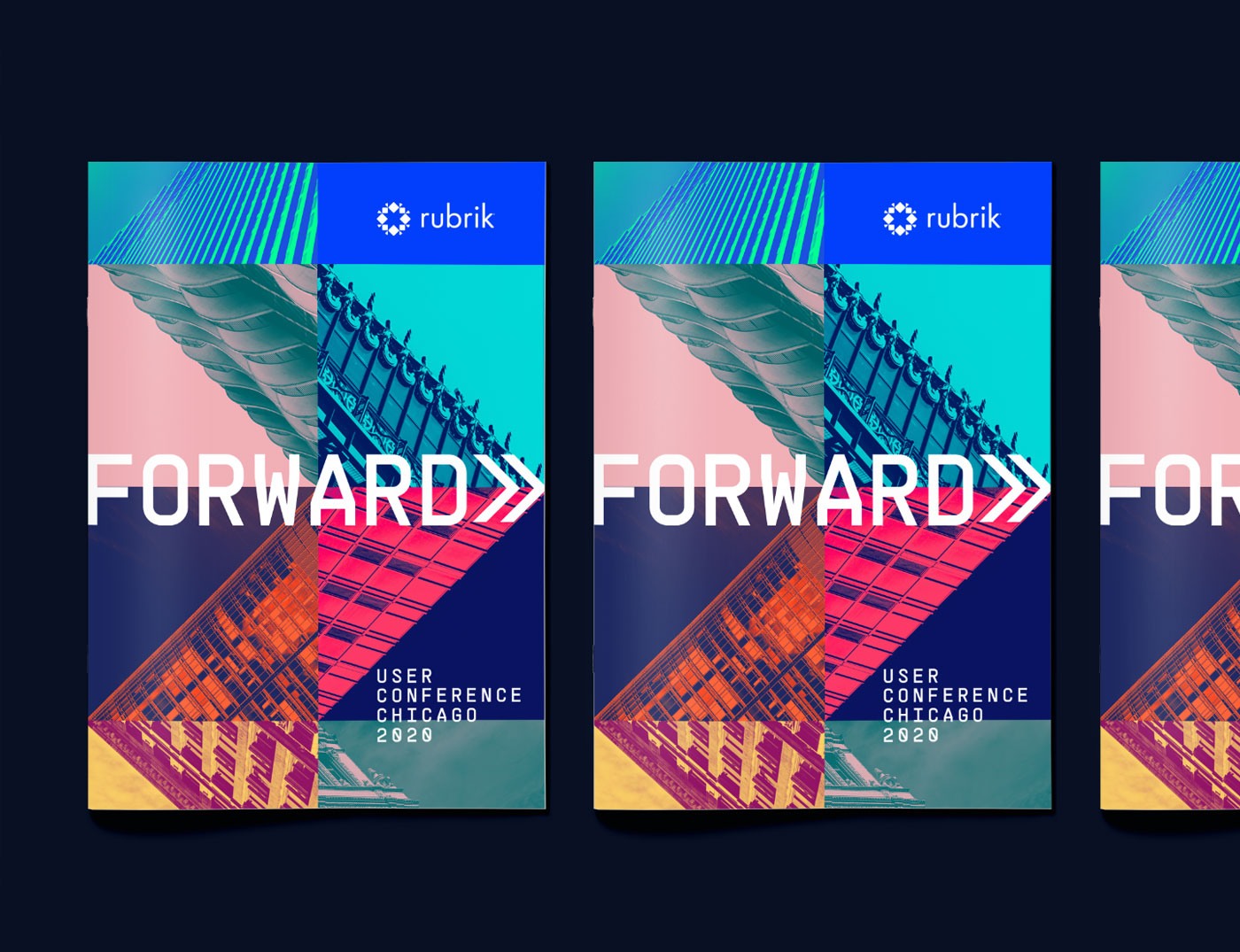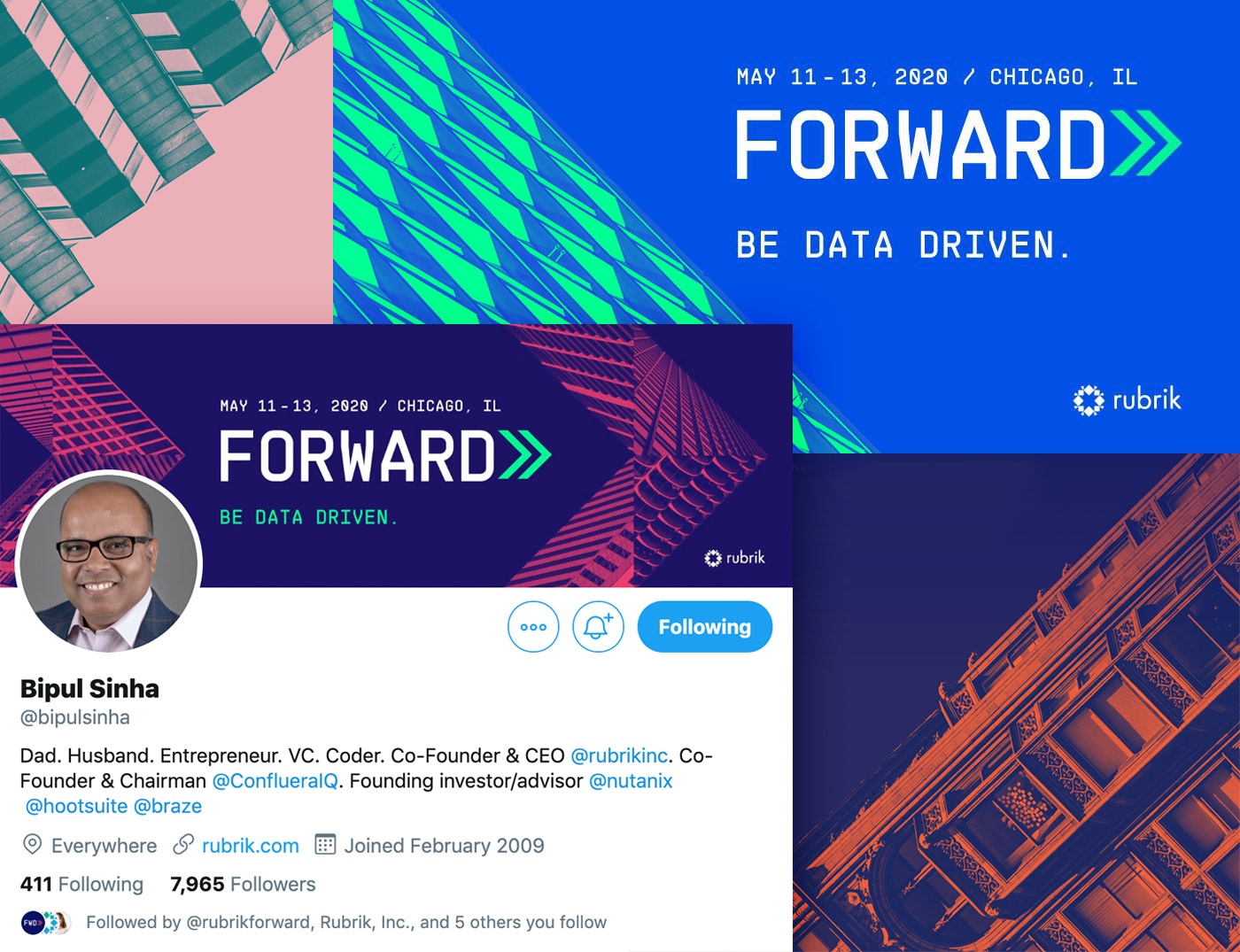 "For the past few years now, John&Jane has been Rubrik's go-to design partner for all of our branding projects. Every time we take an idea to them, we are constantly blown away by the quality of work that is produced. No one was more prepared to take on the challenge of branding our first user conference, Forward, more than John&Jane was, and it turned out better than we could have ever expected. Whenever we had to make a change to the event or shift our strategy around, John&Jane was with us every step of the way. Thank you for all the incredible work on this project and for truly bringing Forward to life."

Chris Duke, Senior Manager, Strategic Events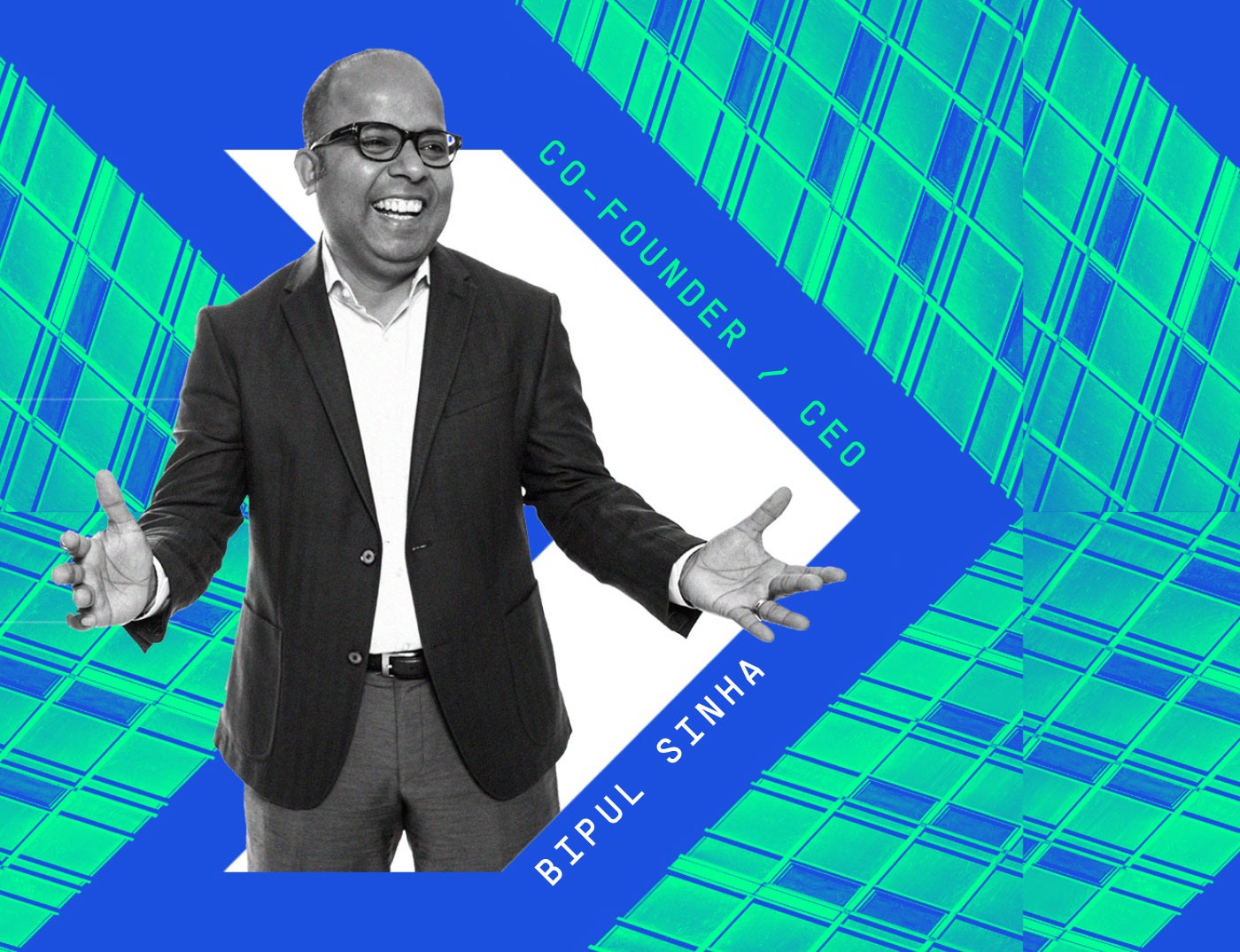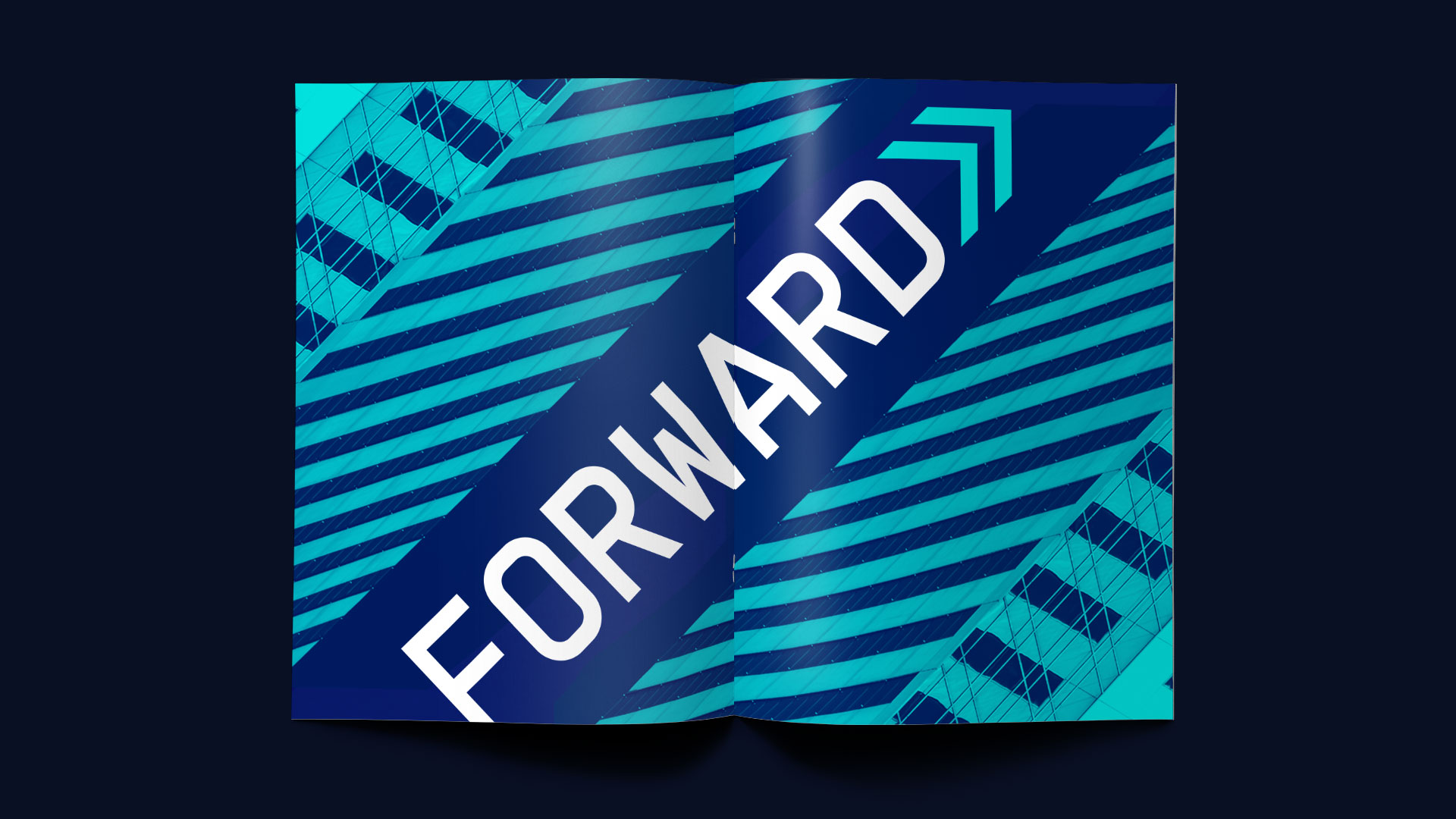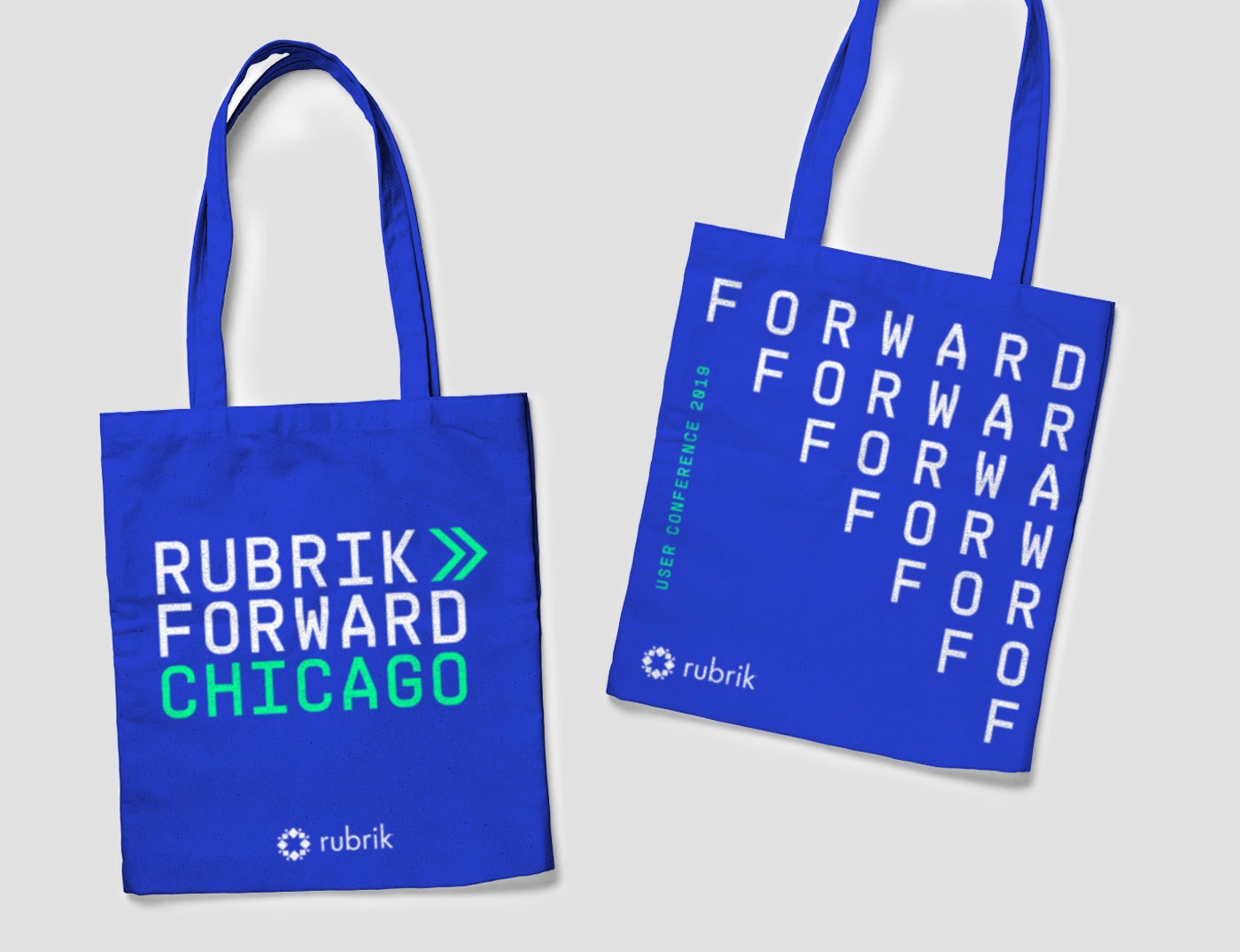 More to follow...
With more design work to be delivered ahead of the event, we are excited to see how everything comes together in May 2020. In the meantime, we have started creating designs for signage, print work, and much more besides, so we're sure we'll have much more to share in our case studies following the event.