An expressive new window display for Woky Ko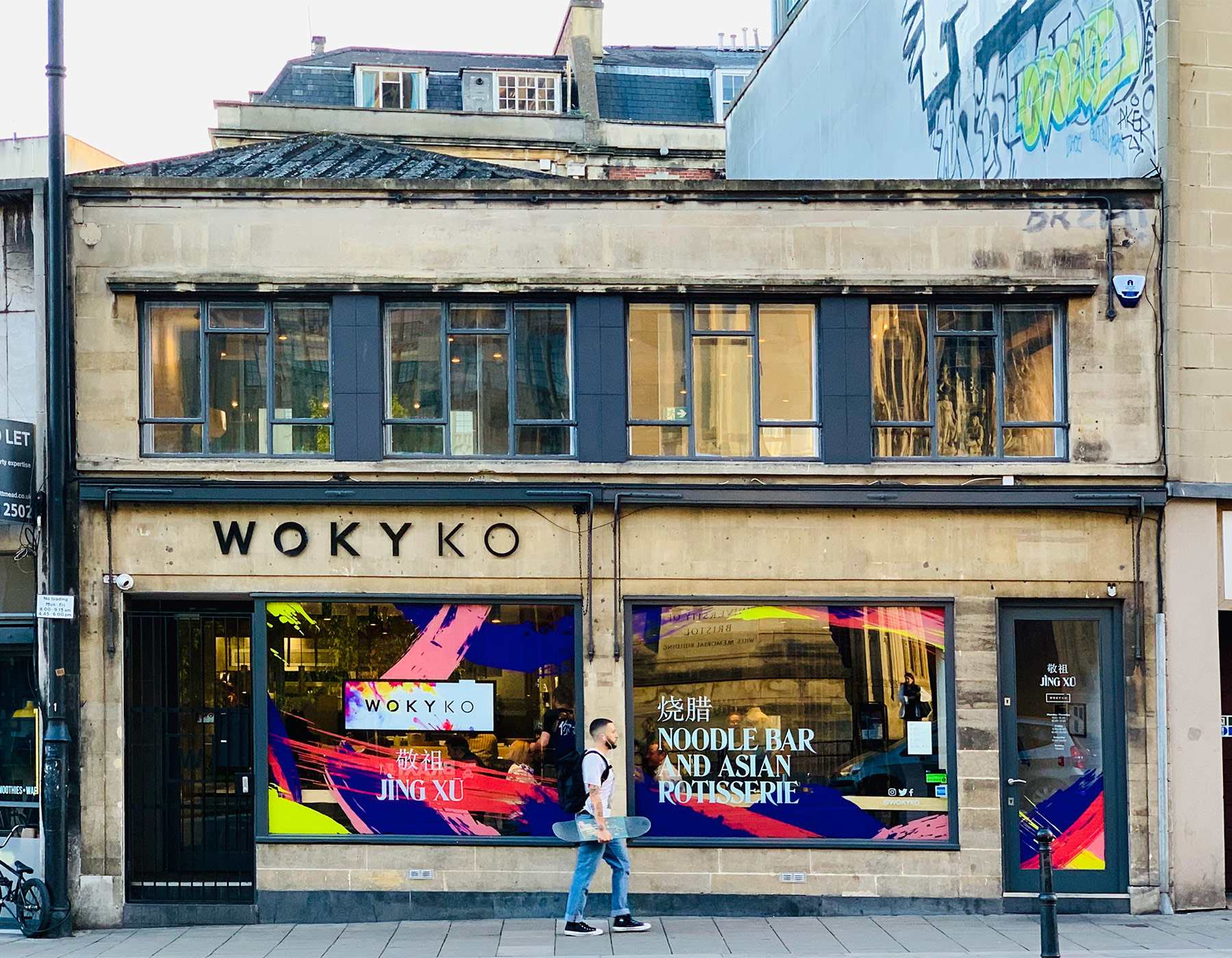 Yesterday we headed over to Bristol to photograph the newly painted Woky Ko window display on Queens Road, opposite the iconic Bristol University building. We also took the opportunity to have a bite to eat since we've been working on the branding for the business for a few months now and are dying to taste the beautiful dishes that grace our screens each day.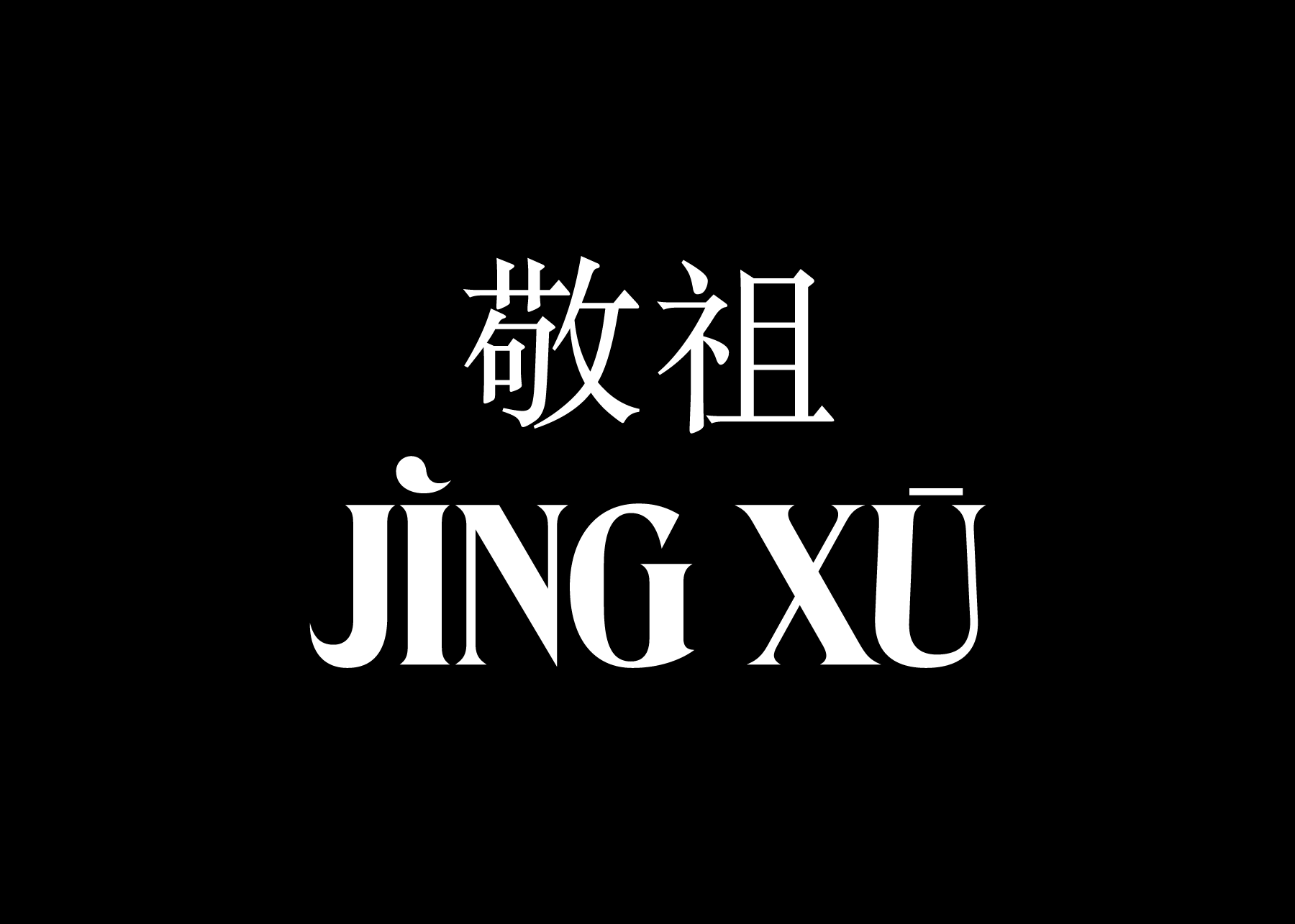 Woky Ko is run by Larkin Cen, a truly creative chef who lives and breathes the menu he's created for his four Bristol restaurants, all with a slightly different but equally exciting offering.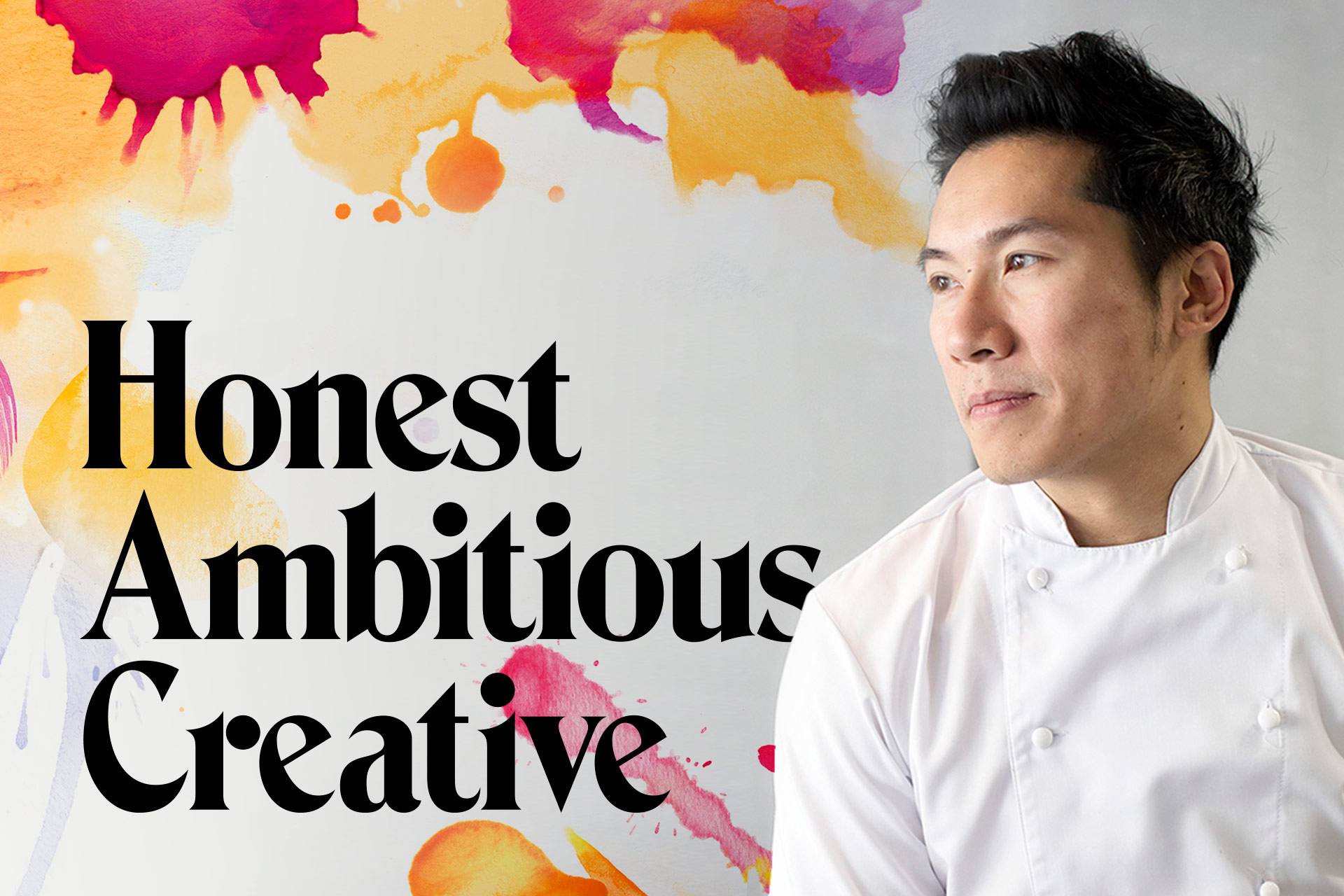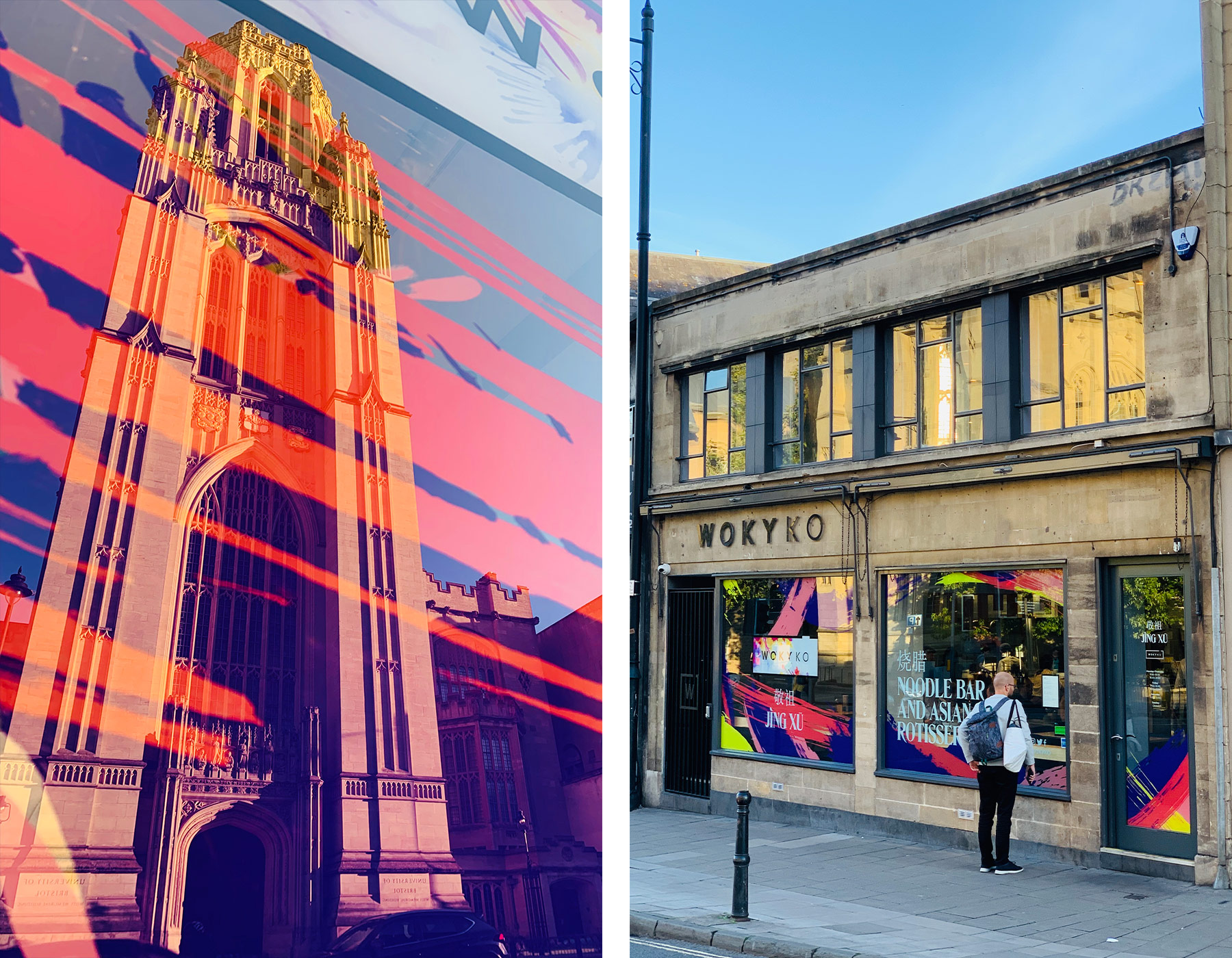 When we arrived the early evening sun was setting over Park Street and the deep colours in the window display looked brilliant. Pedestrians kept stopping to take a look! The display was expertly sign painted by Adrian Geach from Fresh Graphics, the way he brings our designs to life never disappoints!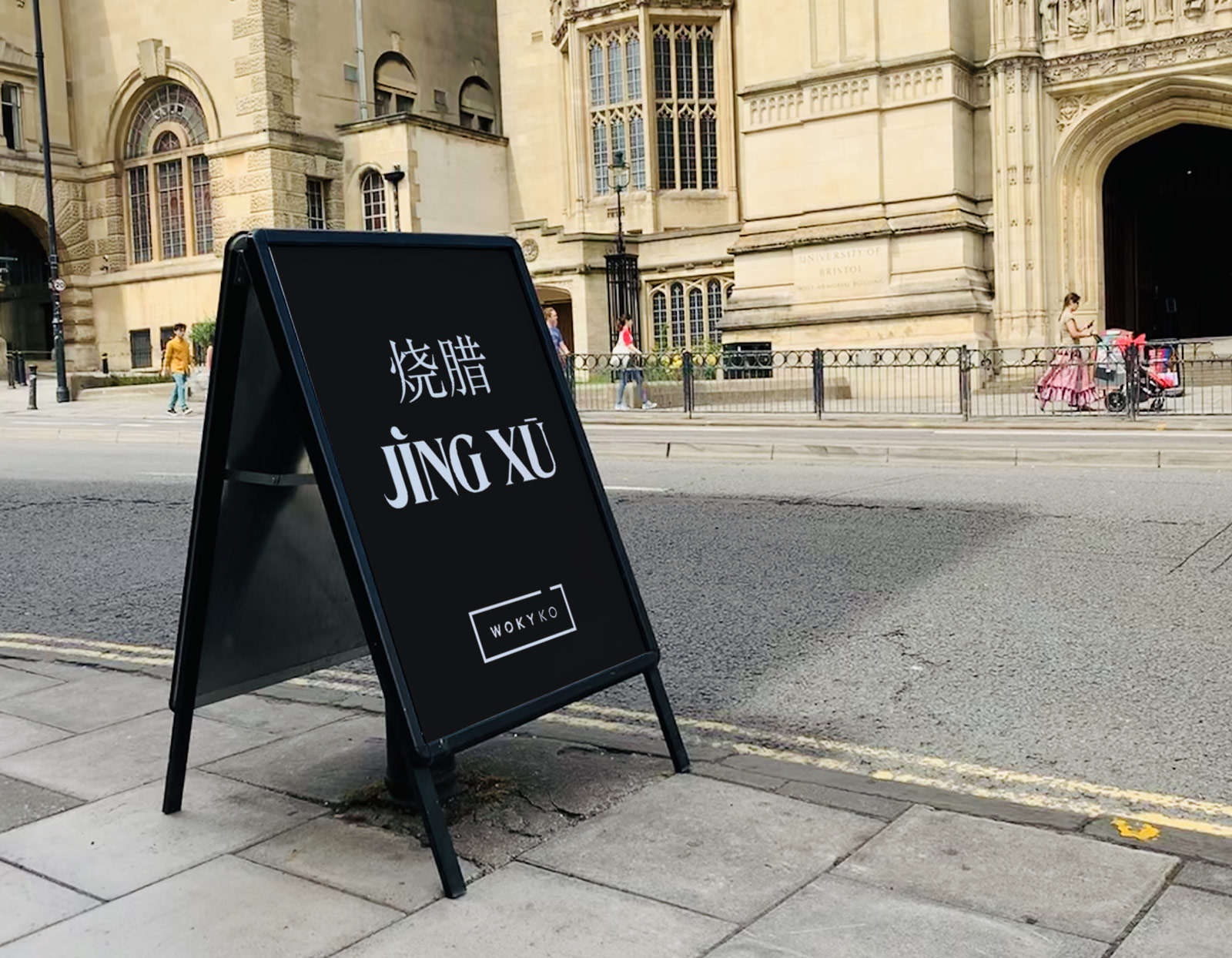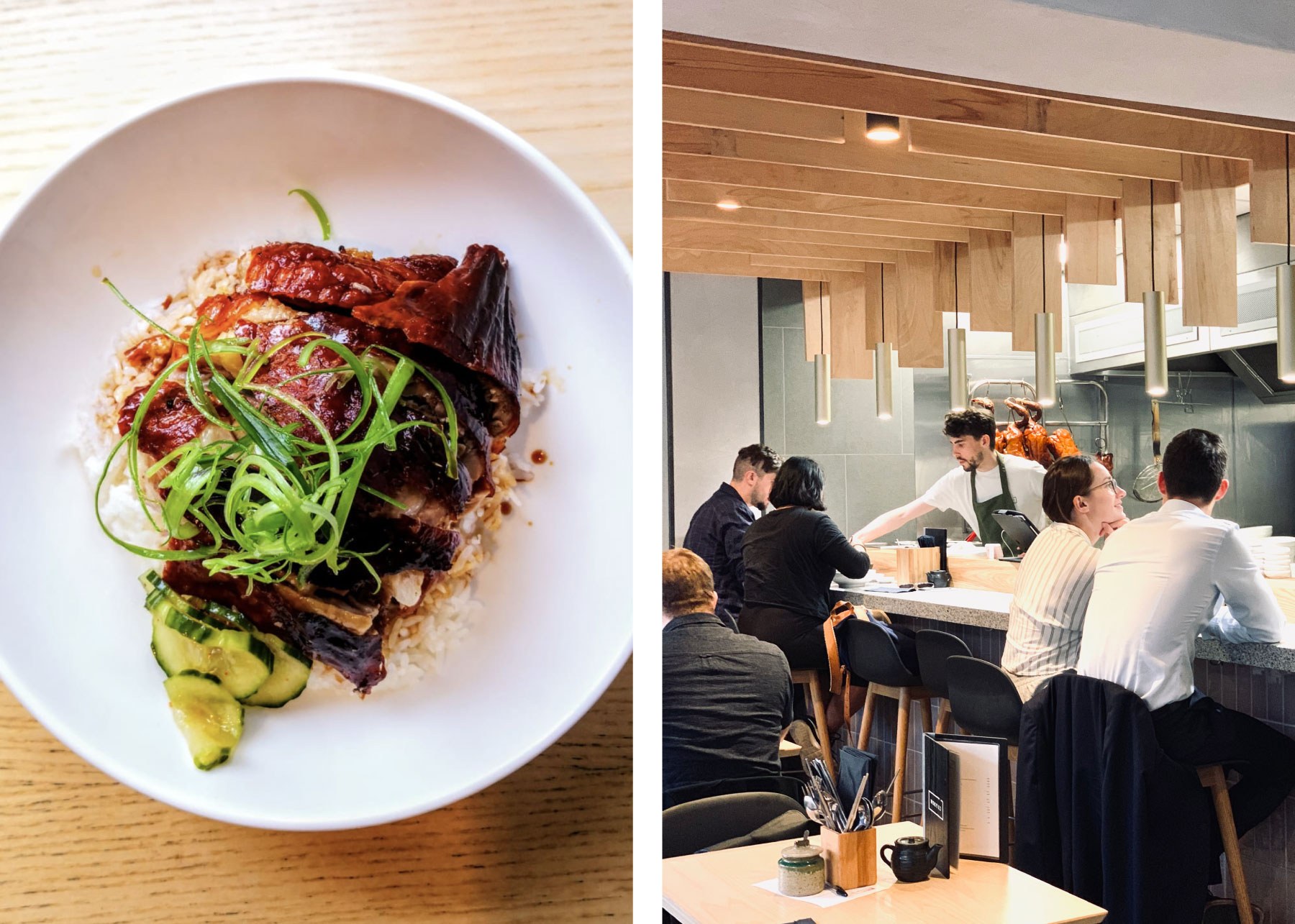 Needless to say our food was incredible and we're looking forward to seeing where Larkin takes Woky Ko next.