Four packed days at Social Media Week Bristol and one snow day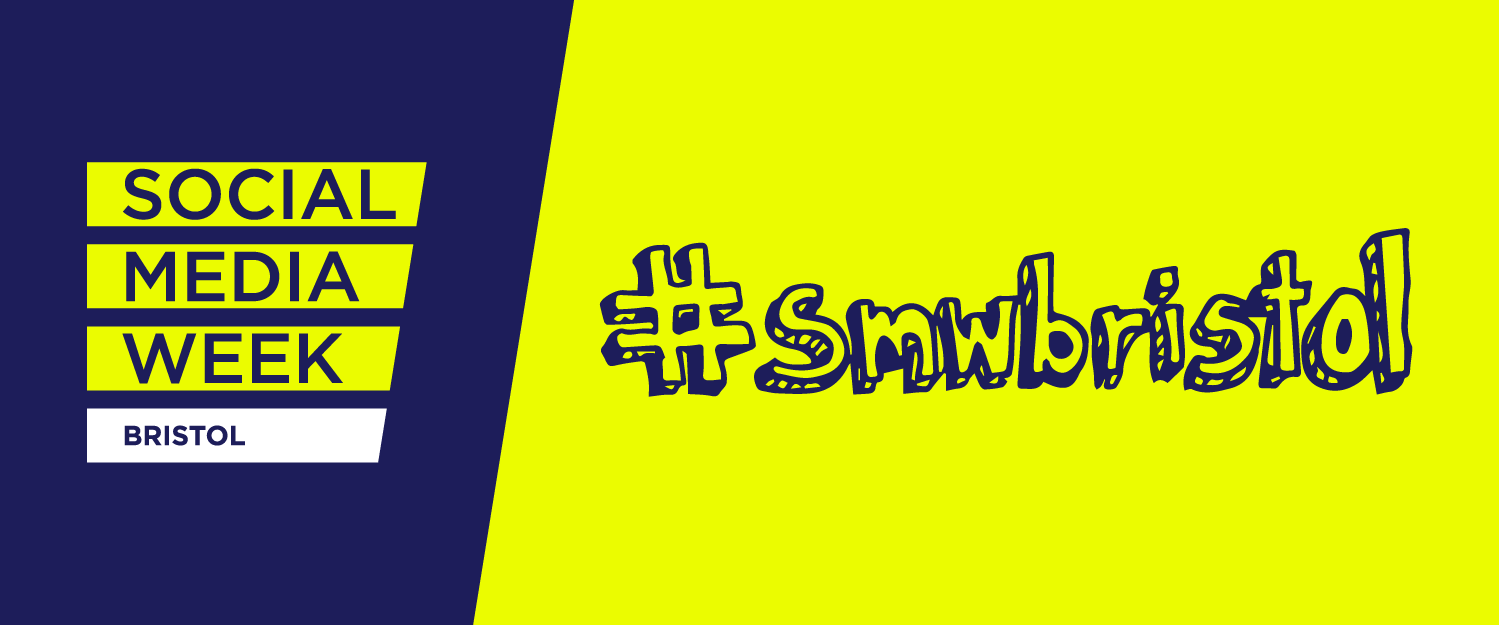 What is Social Media Week?
Hosted in over 25 countries worldwide and with a reach in excess of 600 million, Social Media Week was well and truly on our list of must attend events this year. Flying the flag for the UK in 2018 was the beautiful city of Bristol.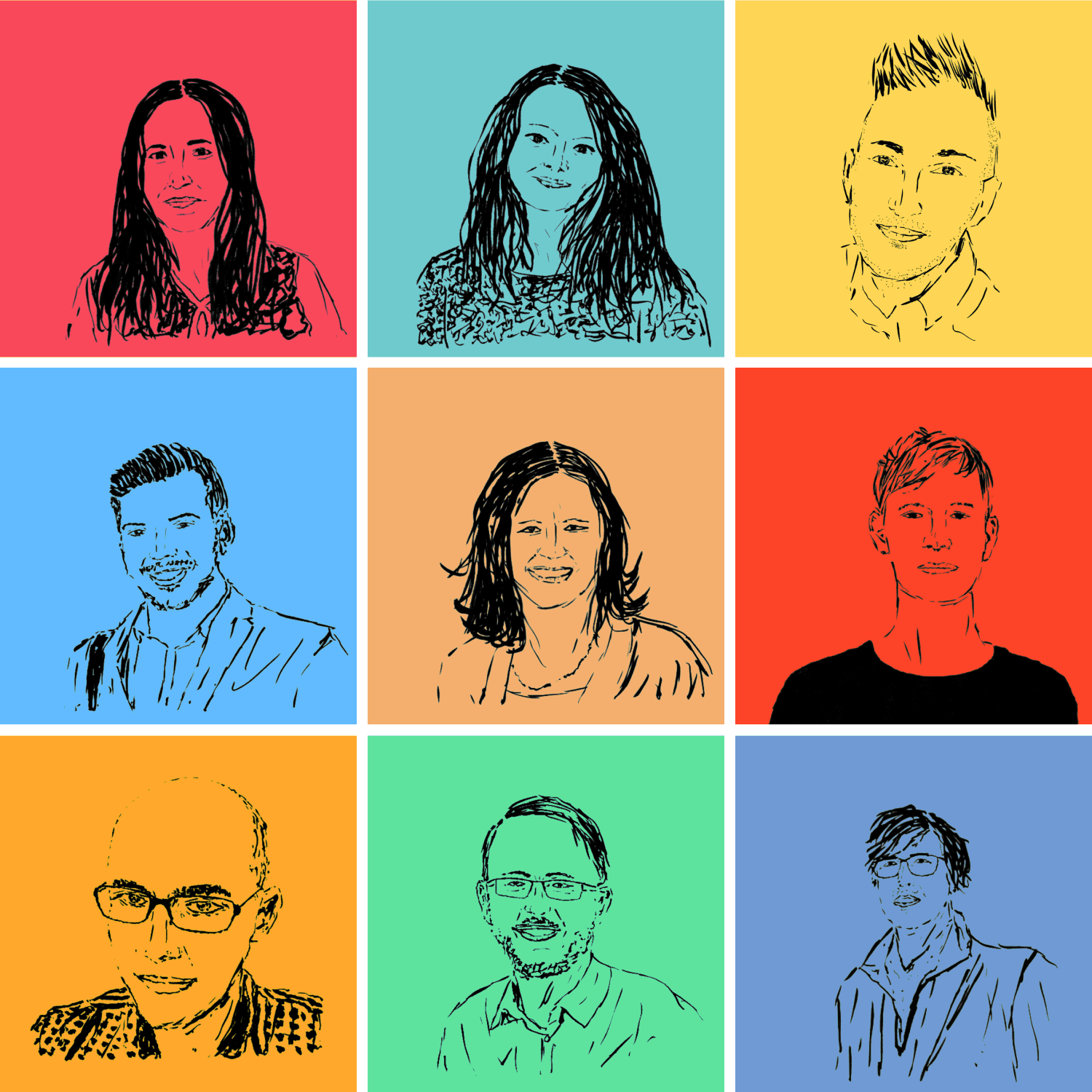 After attending in 2016, Social Media Week gave me the knowledge, connections and experience to progress with my passion projects. Luckily enough Ambitious PR spotted my illustrations and asked me to become an Ambassador for this year's event. What a privilege it was to work alongside some awesome creatives in Bristol and to play a big part in engaging the digital community in Bristol and beyond both in the build up to the week and as the week played out. I certainly can't wait for Bristol to host another one!

I attended a whole host of events covering topics such as:
•  Organic and paid reach
•  The use of influencers and celebrities to represent your brand
•  The risks we are exposed too through social media usage
•  Social watching, measurement and metrics
•  The platforms and tools which are hot, and which are not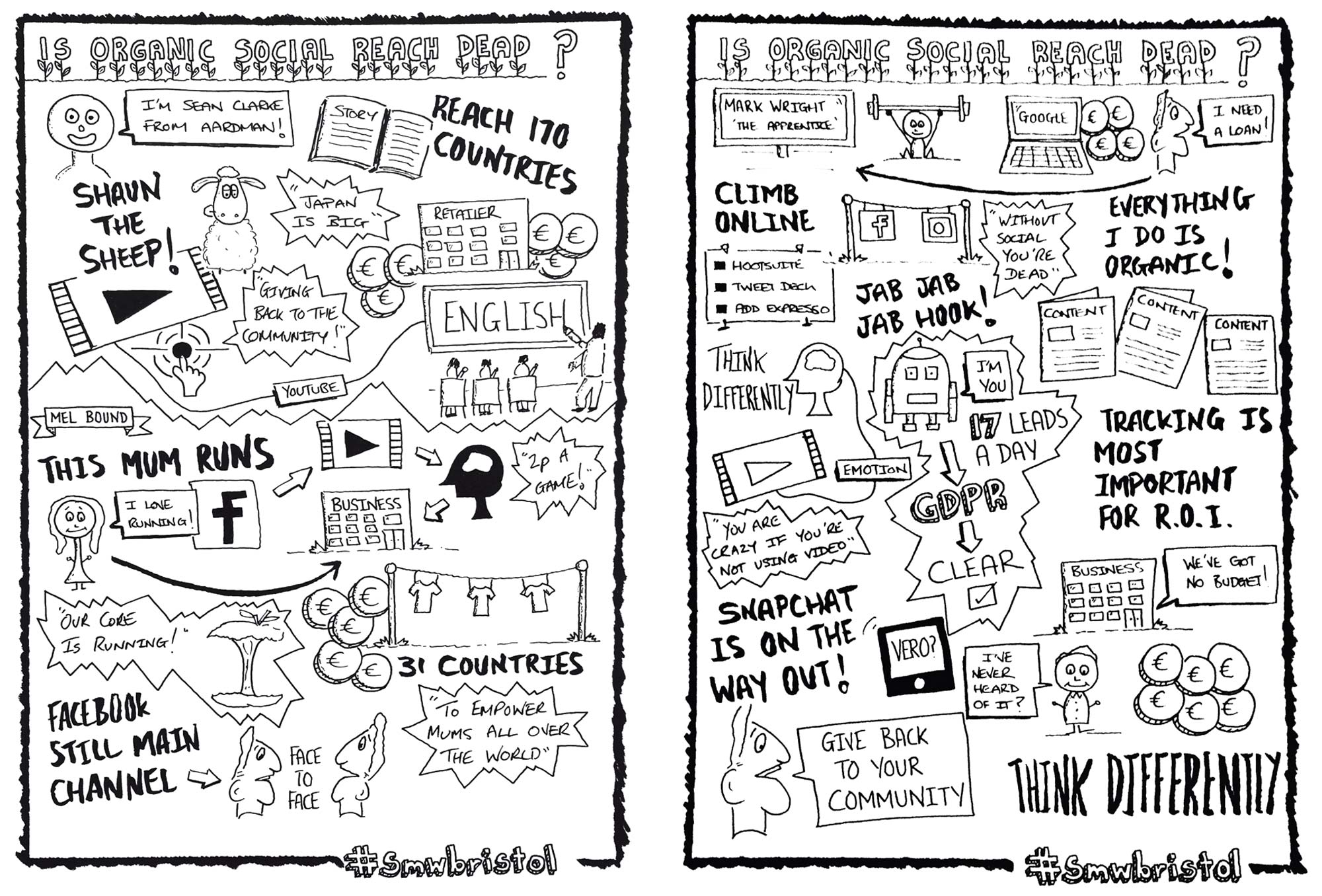 Is organic reach dead?
We are very much an organically grown agency. Started just over a year ago, much of our reach has been through our existing network and word of mouth. We believe in organic growth and wanted to find out if others felt the same.

Good news then, it's not dead! A lot has been said about Facebook's amended algorithm making things more difficult for brands to engage but this has just required a change of mindset. A mindset which can work across all social channels. It requires us to consider whether we:
•  Think differently
•  Tell our story
•  Engage with people
•  Be human
•  Be brave
•  Be emotional
•  Use video
The last point stood out for us. We attended Social Media Week in 2016 and the use of video was hugely encouraged. To have the same messages communicated nearly two years later makes us think this engagement tool still isn't being utilised enough, if at all. Mark Wright from Climb Online summed it up nicely, you're crazy if you're not using video!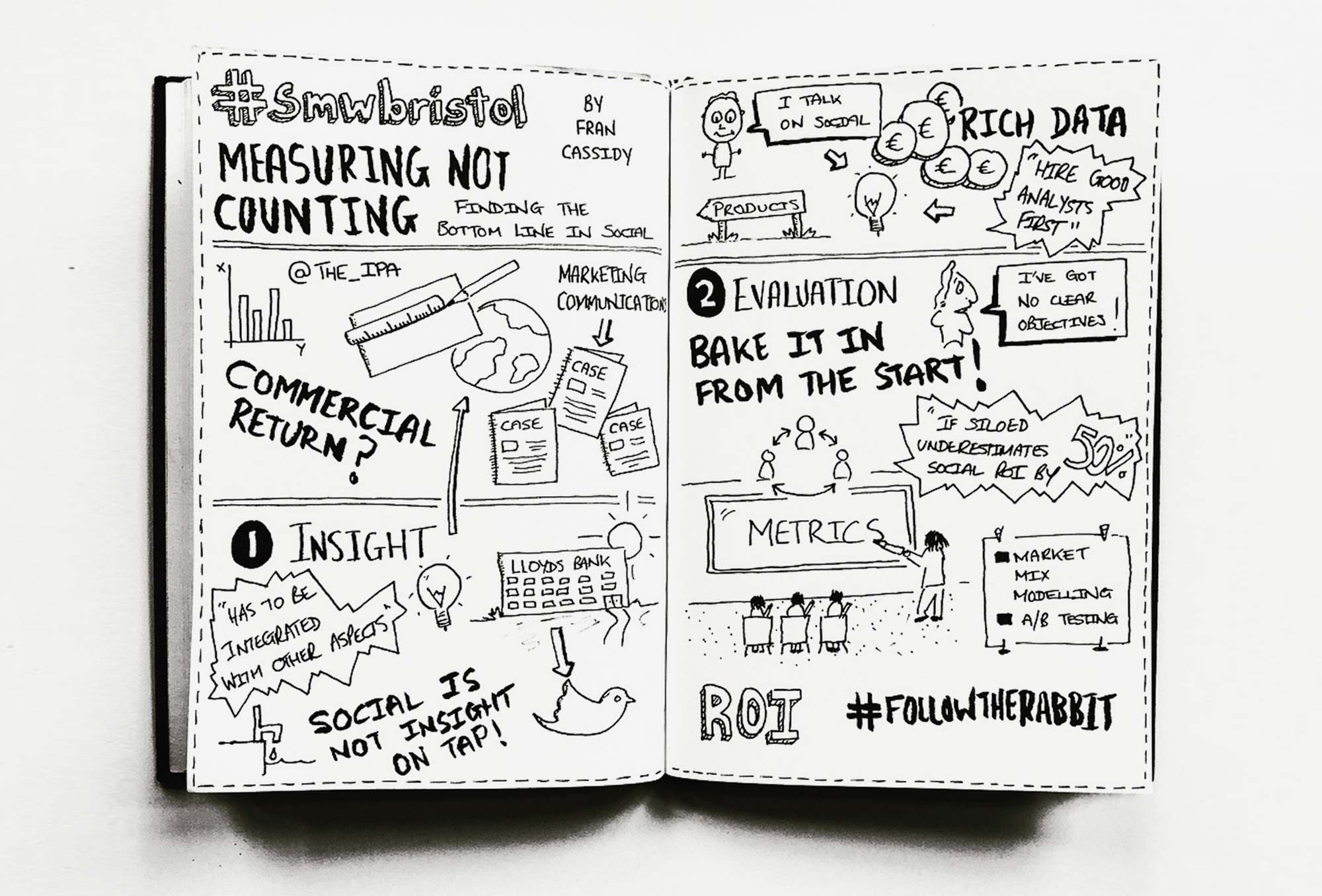 Paid reach
If you've got the budget then paid reach through the use of influencers and celebrities seems a no brainer. It's suggested that the return on this approach is £17 for every £1 spent. Sounds great, but the importance of hiring the right influencer or celebrity can make or break a product. Some things to consider before you start:
•  Do you need a contract?
•  Will the tone of voice match that of your business?
•  Will there be authenticity?
•  Will you offer support if the person representing your brand gets trolled or hacked?
•  Does the person share your brand values?
•  Do you want a long term link or something ad-hoc?
Lots of questions and research to do before making a decision. It doesn't seem to be putting brands off though as the use of influencers and celebrities seems to be on the rise for big campaigns.
Also, it may sound a bit Black Mirror, but you might eventually want to get yourself a chatbot. If engaging with your followers is becoming too time consuming the use of chatbots mean that they do the job for you. They imitate you, they are you! Just be sure they are programmed to sound exactly like you.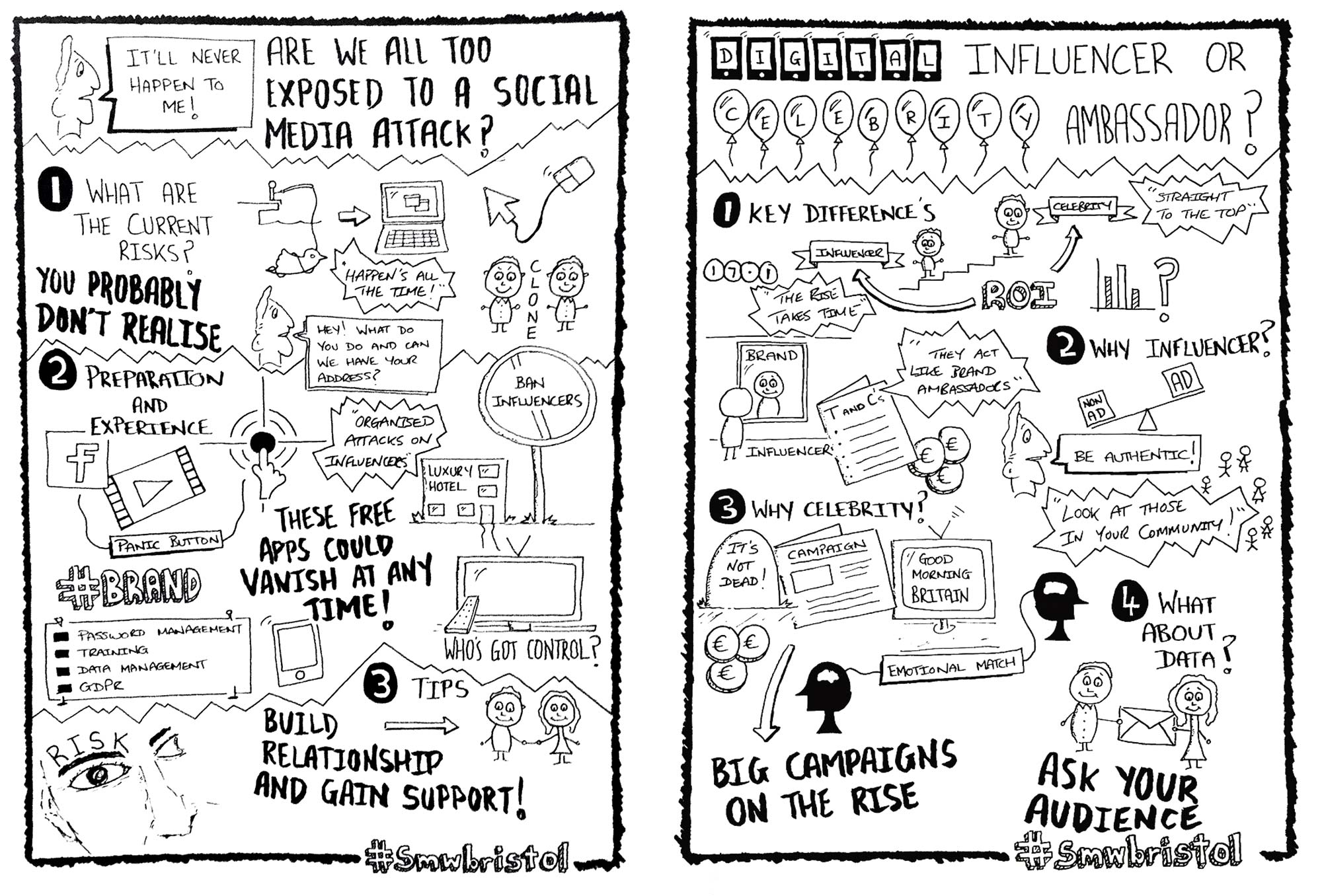 What platform?
The big four platforms talked about the most throughout the week were Facebook, Twitter, Instagram and LinkedIn. There was little mention of Snapchat, and when it was mentioned the general impression was that it was on the way out. Vero has also had a lot of press recently, but again, it was very much overlooked.
It seems it's going to take something groundbreaking to knock the main four off their perch.
There was one comment from Jess Siggers which made us really think about the social media world, or bubble. All these apps are free. There are many people in the world whose careers are wholly based around these four platforms. So here's a question for you; what would happen if they all vanished tomorrow?
There is certainly no law against the founders simply turning them off. Food for thought.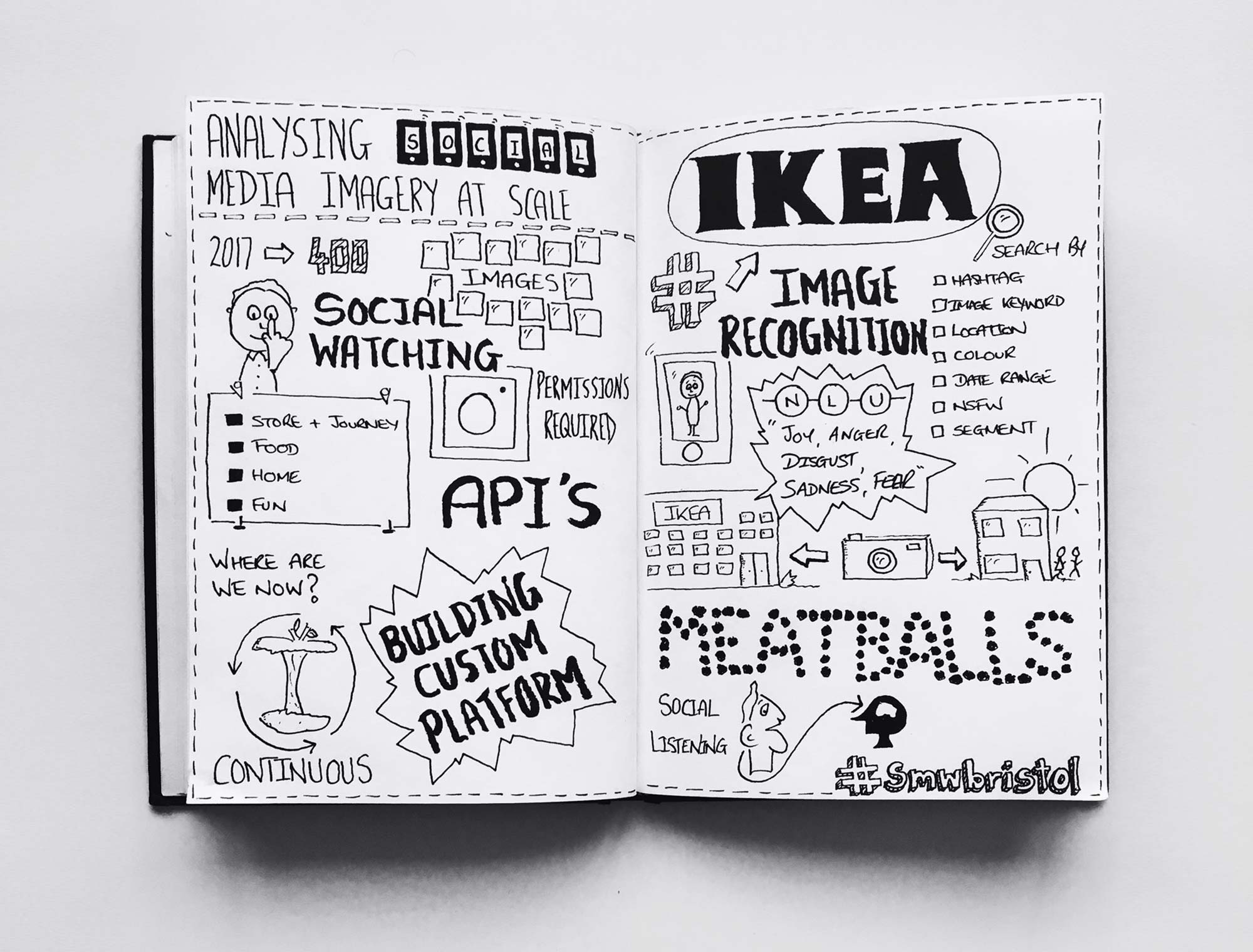 Making social work hard for your business
A grey area in social. Measurement can come in different shapes and sizes and its something which can be overlooked. But why? How do you improve in any aspect of life without some form of measurement. For example, if you're the slowest driver in the race you don't simply accept that as a fact of life, you identify where you can improve and go again. This should be no different on social.
Measurement must be embedded from the start. You need a plan and a set of established objectives to strive towards and to measure yourself against. If not, you'll end up collating all this data without knowing what to do with it, poor data. If you've got the budget, hire yourself an analyst who can convert this data into rich data.
IKEA's talk on how they analyse social imagery at scale was hugely impressive, they have built their own custom model which covers:
•  Social Watching
•  Image Recognition 
•  Social Listening
Meaning they can keep right on top of what their customers want, expect, experience, like and dislike. They can be proactive rather than reactive when it comes to new ideas, change implementation and approach. It's obviously working as they opened their 400th store in 2017.
Having a strategy around measuring what you do on social can ensure you identify your return on investment. This information is fundamental for any business so mustn't be ignored.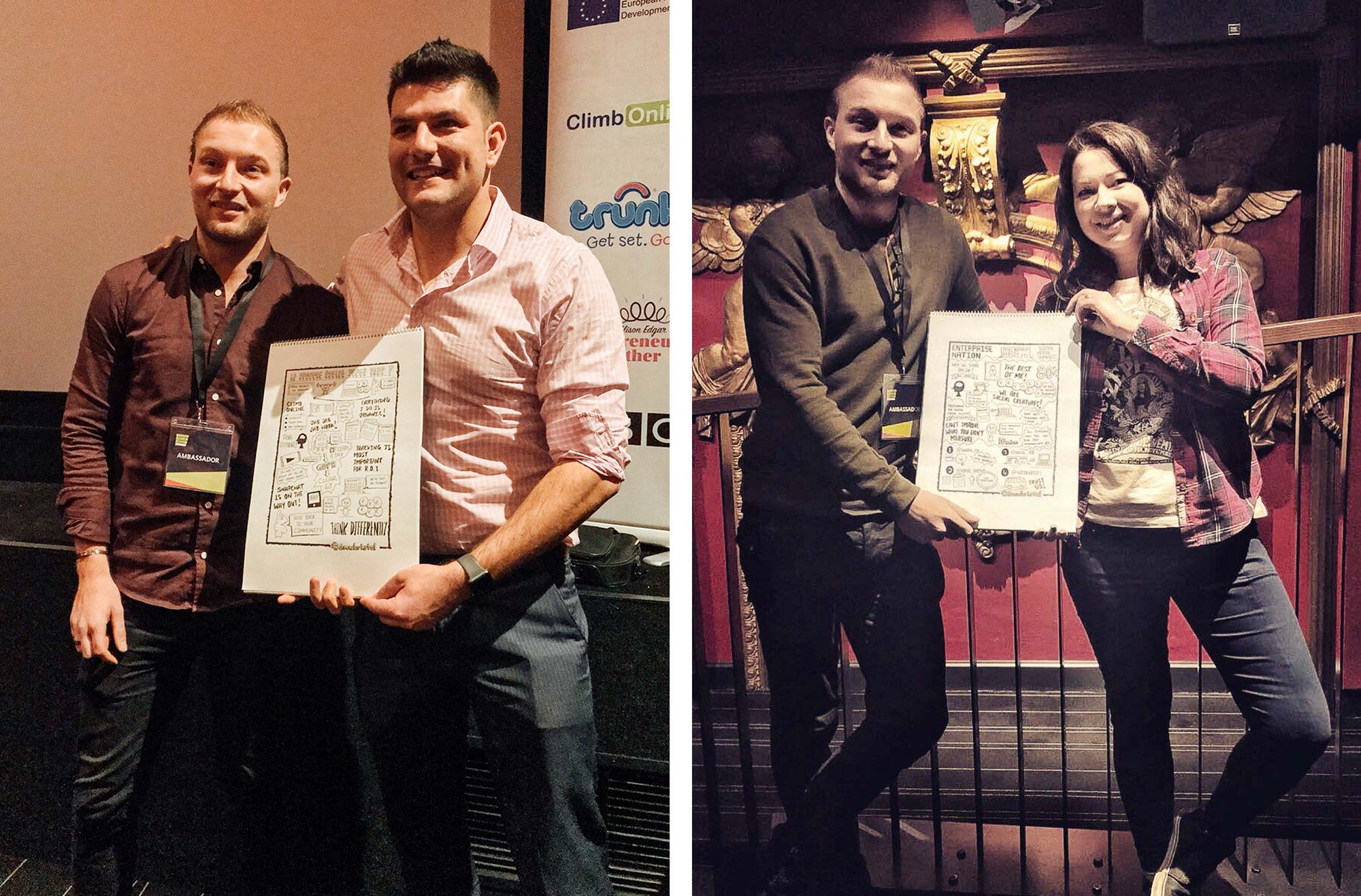 Thank you #SMWBristol
We certainly took vast amounts of information away from this week. As a new business we are still finding our feet on social but this has certainly given us some great foundations to build on.

Our aim is to be creative, experimental and genuine. If we can follow up this approach with our social media strategy then it seems that we'll be on the right track.
Until next time, thank you for a brilliant week SMWBristol.