Illustrating the process of Place Practitioner, Chris Jones and Roberts Limbrick Architects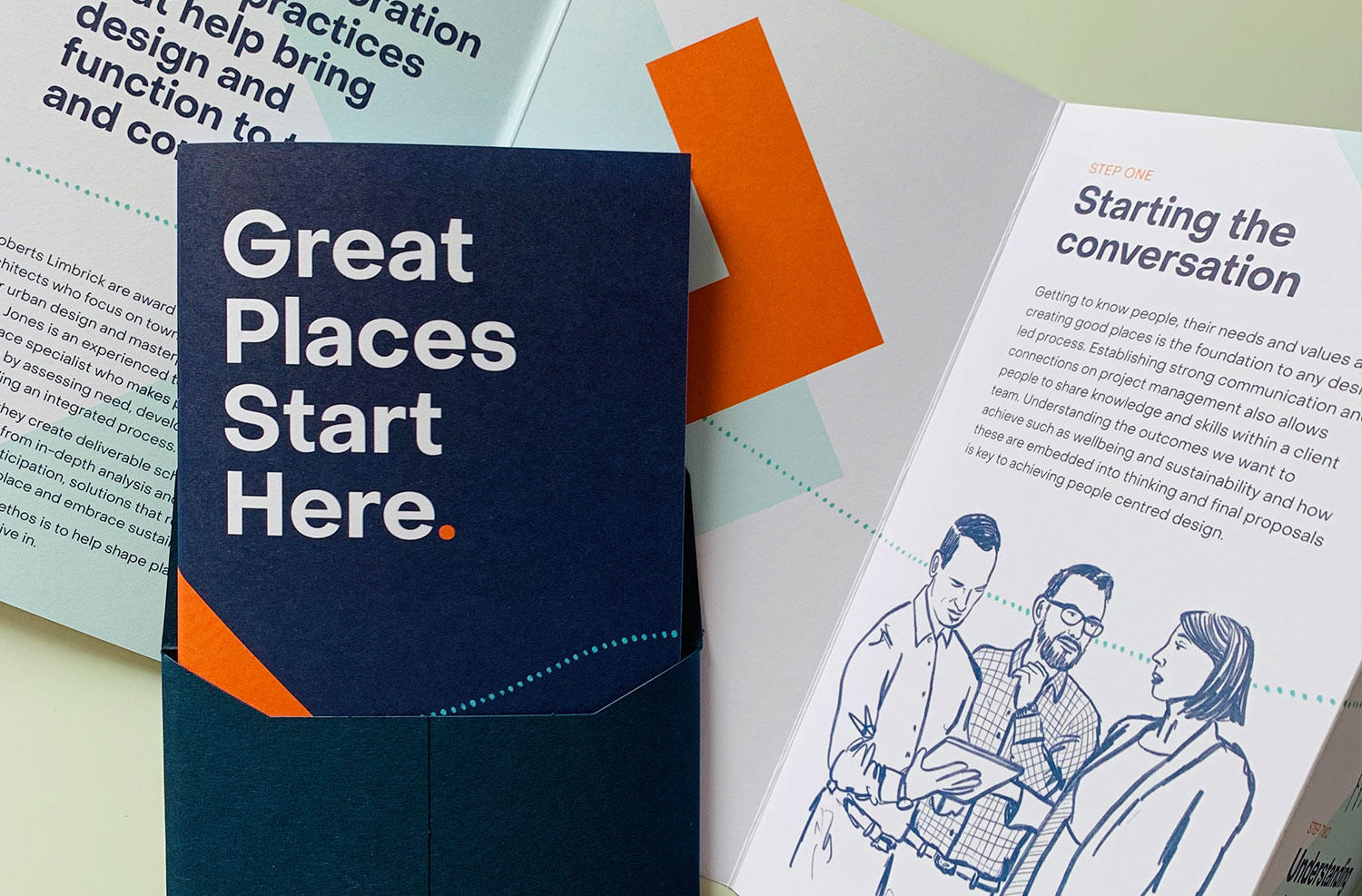 Great places start here
We've recently been working with established Place Practitioner, Chris Jones to develop a refreshed brand strategy, and we're very much looking forward to sharing more about the work we've done together in the near future. In the meantime we can share this project that illustrates Chris Jones' process when he works in collaboration with Roberts Limbrick Architects. 
The two companies collaborate on so many projects that bring long-lasting benefits to communities across Wales and the UK that they have decided to create a joint marketing document. We learned about their processes first-hand, so we could create an authentic illustrated journey that showed people how they get such positive results. It wasn't a million miles away from our own process when it comes to branding projects. A big part of it is about asking smart questions to get the insight required to create something meaningful that meets objectives.
We illustrated typical scenes from their process that captured their professionalism and their passionate, friendly personalities. To ensure the document represented their high quality and sustainable values, the folded document is printed on a natural uncoated paper and will be sent out in custom GF Smith envelopes.